Henri Rousseau: KS1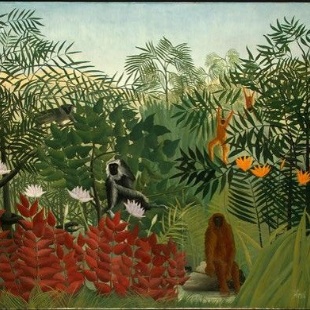 In the last few weeks, the Years 1 and 2 have been drawing a jungle scene inspired by Tiger in a Tropical Storm or Surprised! by Henri Rousseau. Here is a link to the video that we watched in our lesson.
I thought that we could start our home learning by looking at some of his other paintings. As you may remember, Henri Rousseau may have told exciting tales of adventures in the jungle, but in reality, he never left France. He got inspiration for his paintings from house plants and pictures in books, which is exactly what we can all do now!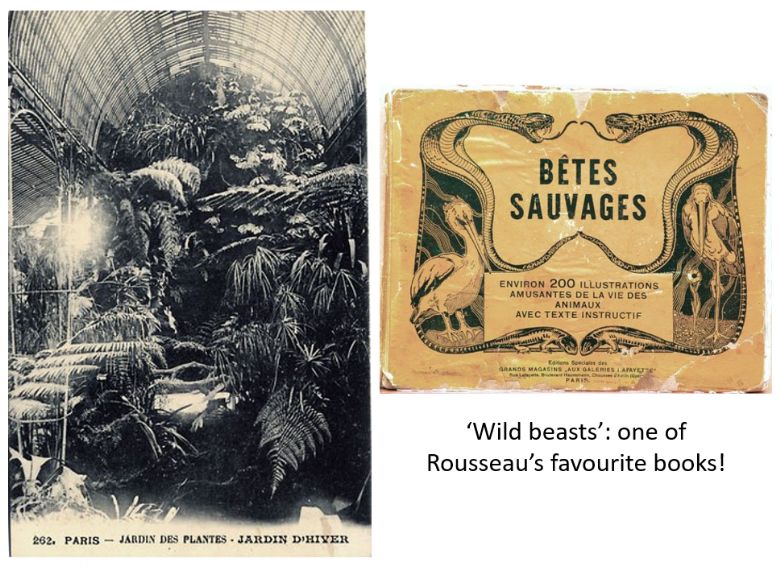 You could use a favourite book of your own to find pictures of jungle animals. You will need a pencil and paper. Your paper could be either landscape or portrait format.
This time, we are going to our own version of one of his jungle paintings featuring monkeys: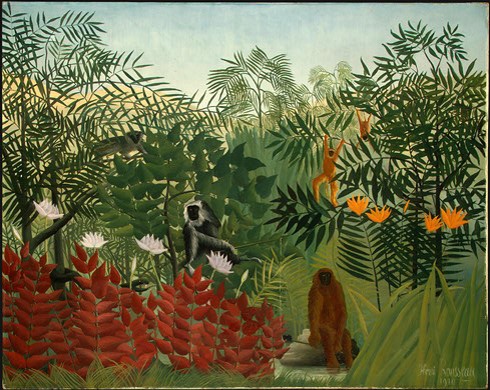 Start with the plants and trees in the foreground. The foreground is the part of the painting that looks closest to you, and is at the bottom of the page. Try to draw a variety of shapes: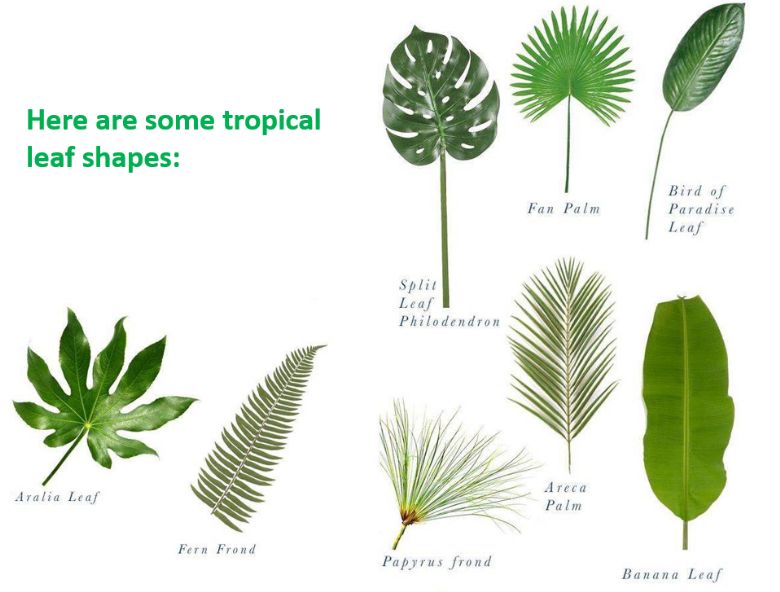 Rousseau is known for his clearly defined outlines so do your best to draw around each plant and leaf. You could take inspiration from Rousseau's own paintings …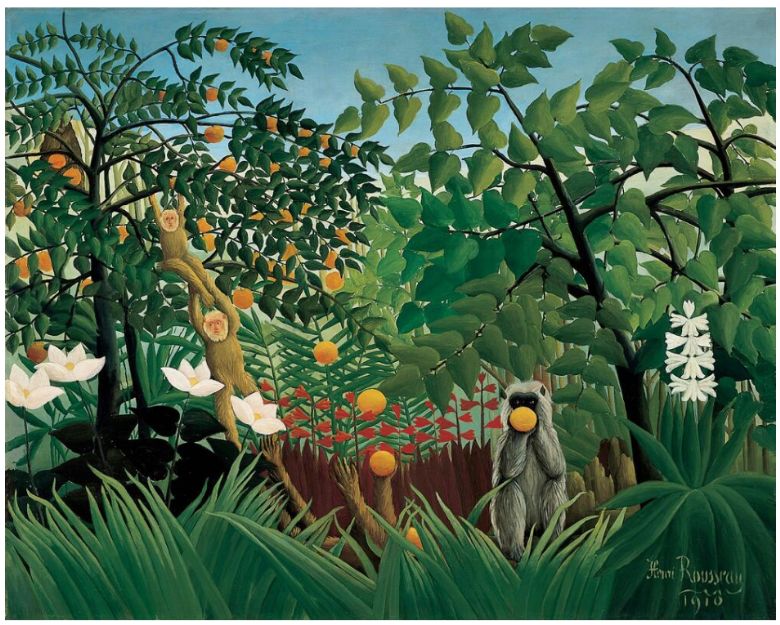 … or look at house plants or books and magazines with pictures of plants. If you have a garden, check with an adult to see if you are allowed to go out there. You could crouch down low and imagine that you were in a jungle yourself! If you are not able to go out, here are some photographs that I have just taken in my own garden: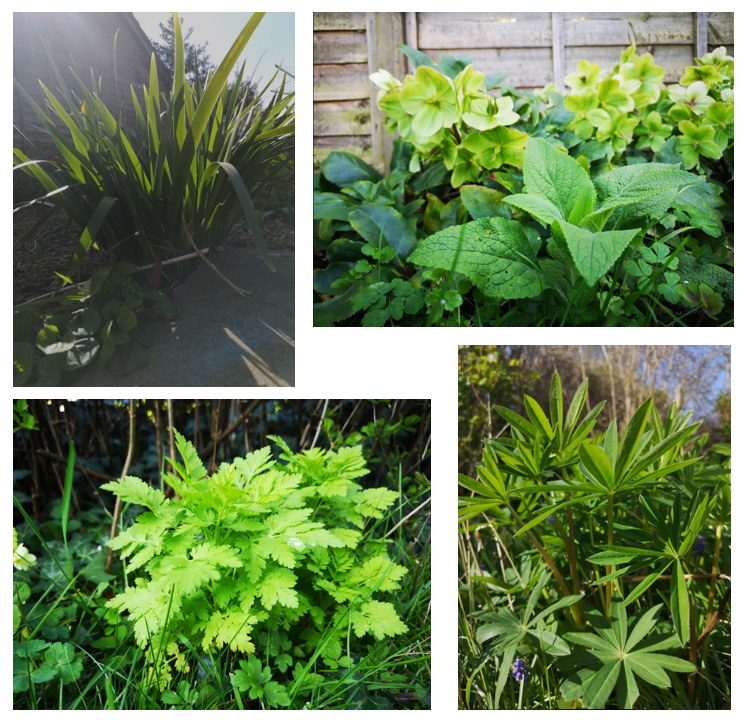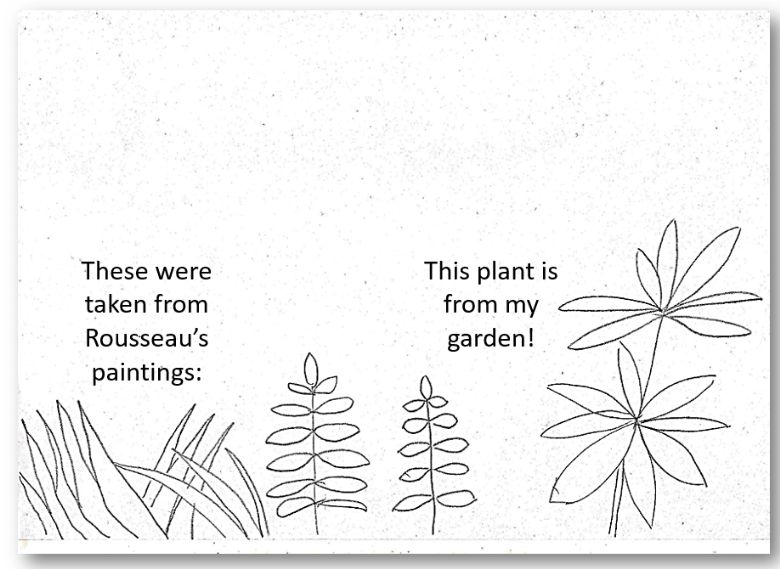 Here is a good version from a Year 2 child: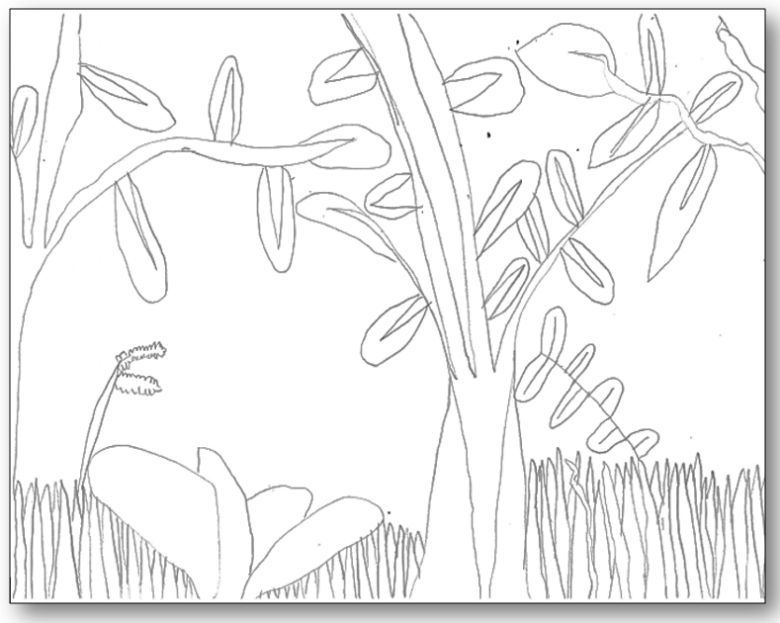 Once you have completed the foreground, you can start to add further trees and plants in the background. Your monkeys will need somewhere to sit and somewhere to swing!

Before your page is completely full you will need to add the monkeys themselves. Here are some outlines to help you: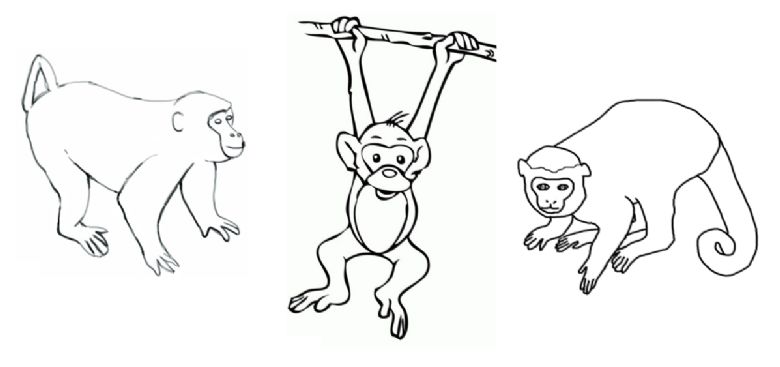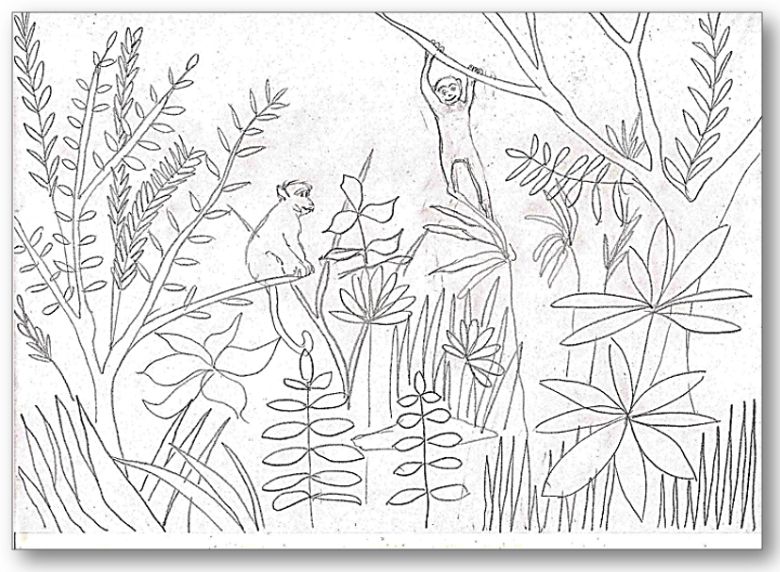 You could also listen carefully to the song about Henri Rousseau and write down all the facts that you can. See whether you can answer the following questions:
Where did Rousseau say he had been?
Where had he actually seen wild creatures?
In what year was a party held in his honour?
Trickier questions: (in case the KS2 children want to have a go!)
What was Rousseau's nickname?
What was the special gift that he created for his wife?
Who else was at the party?
The answers are in a document at the end of this post. I hope that you have fun!