Easter Digital Art Challenge!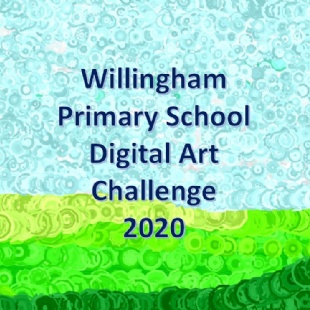 Hello everyone! This is a post to introduce a new venture on the art home learning blog: my Easter digital art challenge.
I was inspired by a famous British artist, David Hockney, who was born in 1937 in Bradford, Yorkshire. David Hockney is best known as a painter but is also a printer, designer, photographer and he also creates digital art using an iPad. He has lived the U.K., America and France and is one of Britain's most successful and influential artists. He has painted landscapes, portraits and still lifes and a famous series of paintings of swimming pools. His painting Portrait of an Artist (Pool with Two Figures), (1972) sold for more that £70 million in 2018, a record price at the time for a painting by a living artist.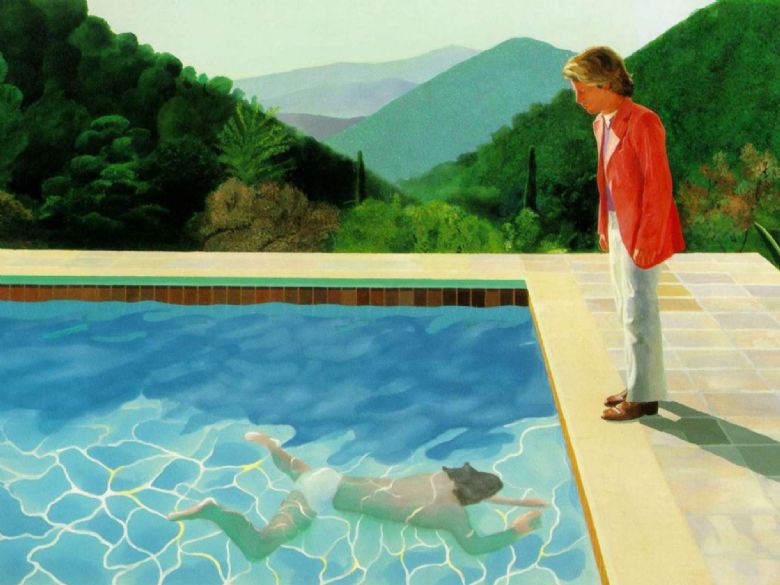 Here is David Hockney pictured in his studio. You can see some of his wonderful, colourful paintings in the walls. Can you tell whether this is a photograph or a painting? The answer is at the end of this post! You can see more of his paintings here.

At the moment, David Hockney is in lockdown in his home in Normandy in France, together with his lovely dog, Ruby, just as we are in our own homes in Willingham. Like us, he is keeping cheerful and has produced a number of beautiful digital pictures celebrating Spring on his iPad. Here is the first picture of some daffodils that he released. I love the painting's title!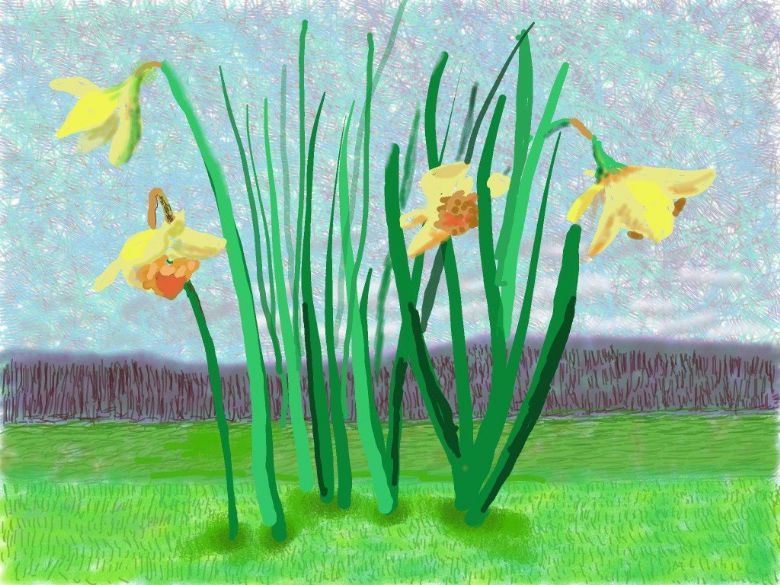 Here is another:
You can find more here.
So this is my challenge to all of the children at Willingham Primary School. Can you produce a wonderful picture celebrating Spring over the next two weeks? It does not have to be a picture of the outside world (some of David Hockney's pictures are of flowers inside his house) but it should celebrate the arrival of Spring. We can use 2PaintaPicture on Purple Mash. I will teach you the techniques and give you some hints and tips for success but the design and creativity will come from you. If you are in KS1, you can start by looking at this post, and if you are in KS2, you can read this one. When you have finished, you can send your finished work to me, svarty@willingham.cambs.sch.uk and we can put them in a gallery which I know will cheer everyone up.
if you want to learn more about David Hockney, there is a brilliant investigation here of the similarities between Hockney's work and the landscape paintings of Vincent Van Gogh, an artist whom we study in both KS1 and KS2 at Willingham Primary School.
Good luck with the challenge! Have a look at the posts for children in both key stages explaining how to create your picture. I can't wait to see the results!
And finally, what did your decide about this picture? Is it a painting or a photograph?

It is a painting! Here is a photograph of David Hockney standing in front of it.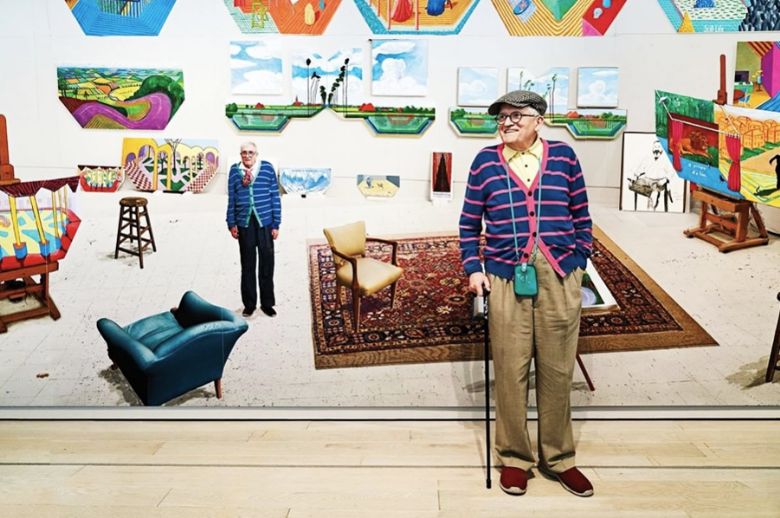 Here are some of the results of your hard work. They look amazing: thank you! You can see them on Purple mash here.