Digital Art Challenge: KS2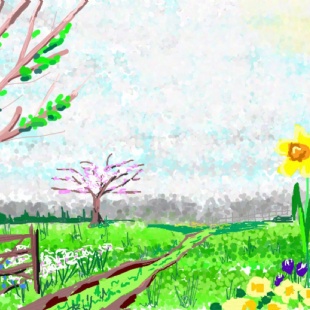 Hello! For the two weeks over Easter, I have set the children of Willingham Primary School a challenge to create a piece of digital art celebrating the arrival of Spring. You can see my introductory post here.
The first step in making a really wonderful of art is to know what a good one looks like. Our WAGOLL is the digital artwork of David Hockney who inspired this challenge. Here is one of his paintings, though you can choose your own favourite by looking here: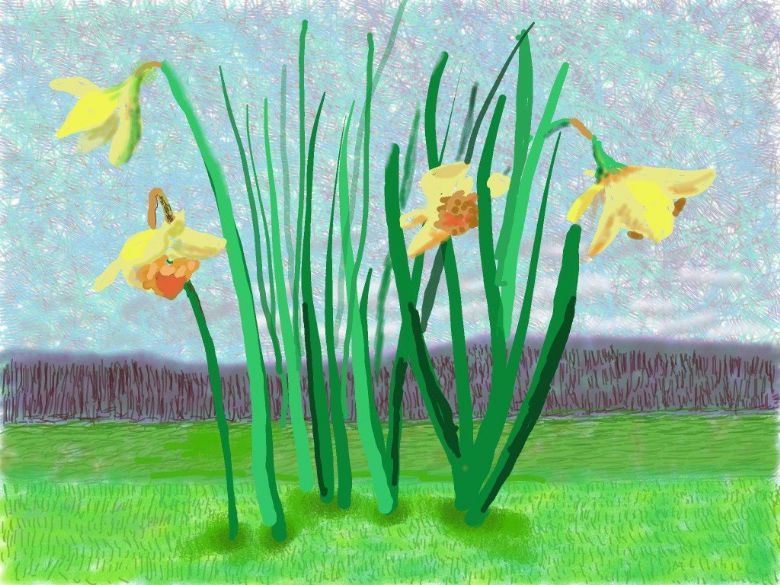 Some of the things that make this artwork brilliant are texture, layers and details. All of these are achievable using Purple mash if you work thoughtfully and take care with your mark making.
You should begin by making sure that you are confident using 2Paint a Picture. I have written a detailed post for the KS1s here so you could start by reading that. Then, I can show you some additional tools and tips to make your work look even more effective.
It is a good idea to start with a background before adding trees, plants and other details. This is true even if you are doing an indoor picture. You can try out the different sections of the app to see which you like best. Here are some examples that I have just made using 'Impressionism' and 'Swirly':

These sections are useful for adding texture. Remember that you should also make good use of the tools at the side of the app: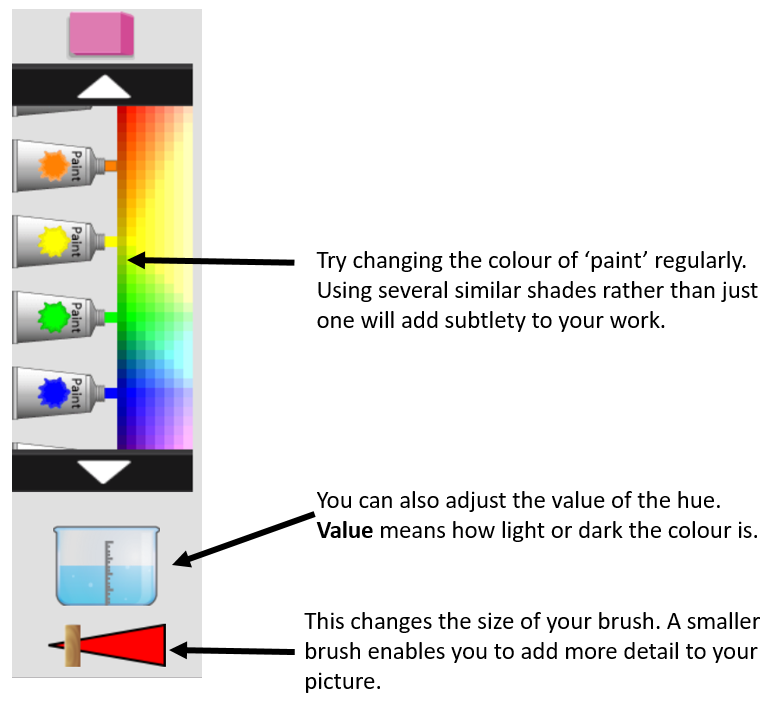 Next, you can add layers. You do not have to choose only one section of the app and stick to it. You can create a background using a texture tool such as 'Impressionism' then paint over it using a drawing tool such as 'Acrylic' or 'Poster paint'. Here's how. Create a background, make sure that you have saved it, just to be on the safe side, then ...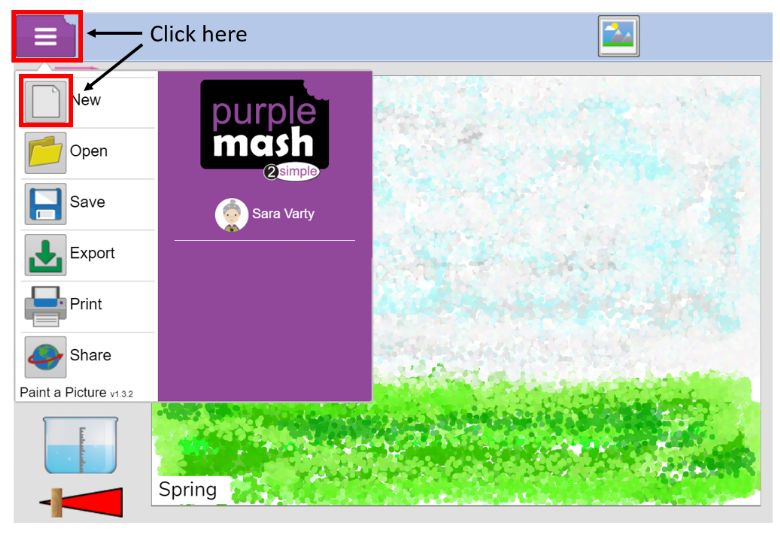 Click on 'New' and then on the section that you would like to use next. You will be asked whether you would like to continue working on your current painting. Make sure that you click on 'Yes'!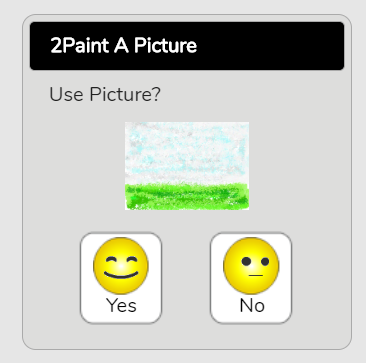 Once you are happy with the background, you can start to add details. You can adjust the size of the brush using the slider at the bottom of the tools section. If you want to add even finer details such as individual blades of grass, you can use the 'Zoom in' button at the top of the page: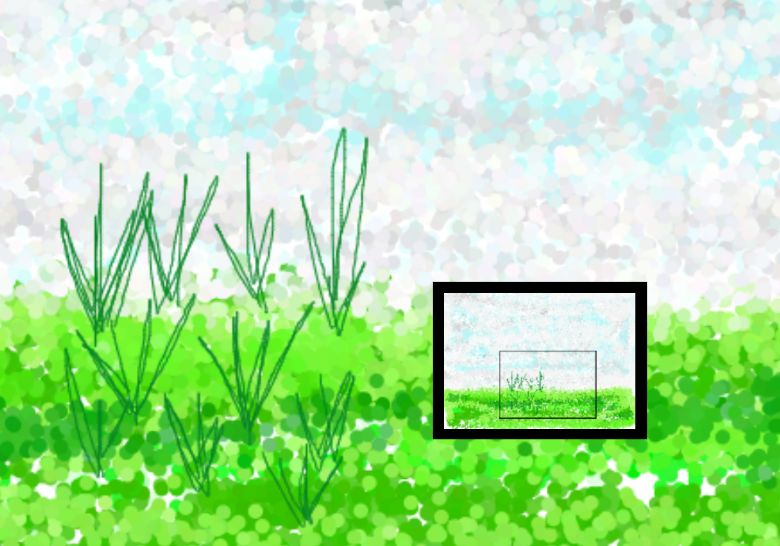 If you use texture, layers and details, I am sure that you will be able to produce a wonderful piece of digital art. Please remember to save your work. It is a good idea to save it regularly as you continue to work on it, just in case. You can send me your artwork by email: svarty@willingham.cambs.sch.uk. As I said to the younger children, if you find this tricky, let me know the name of your picture and I should be able to pick it up myself from Purple mash. If you know how to save your work to a board, I have created one especially for this challenge. You need to save your work in your own folder first, then click on the purple icon in the corner, followed by all the icons that have a red border in the pictures below. Remember to click on 'Ok' when you have finished: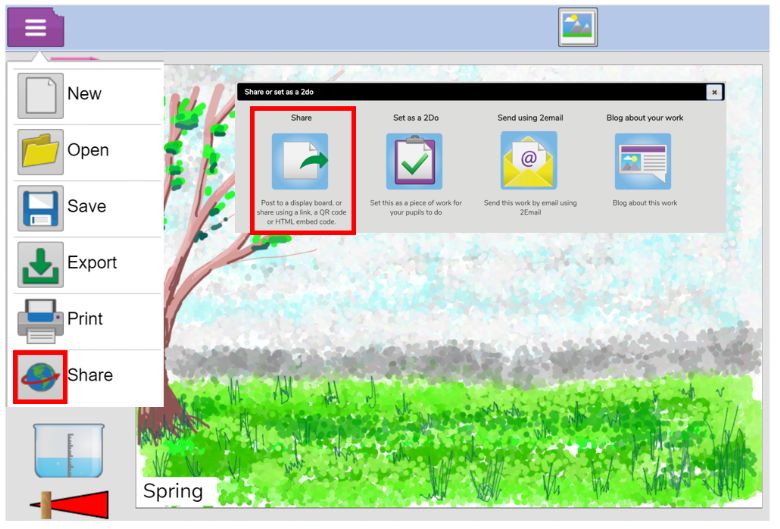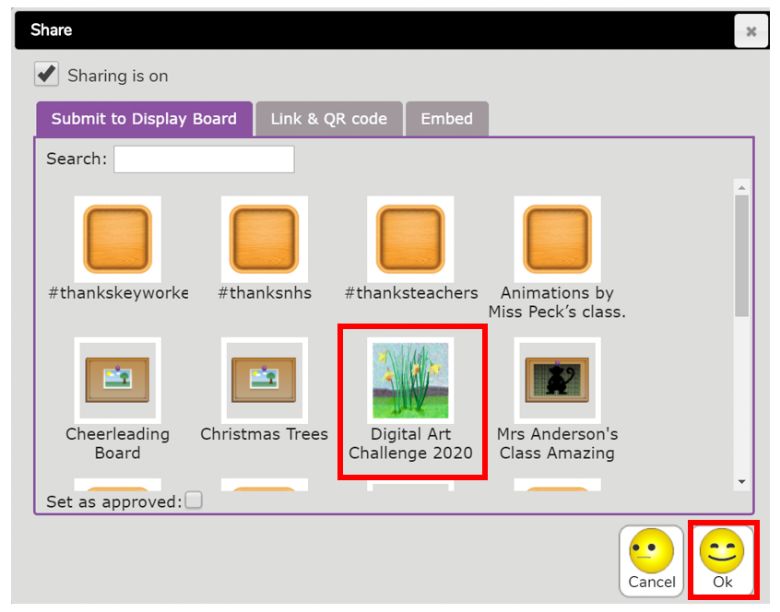 I have used 2Paint a Picture because I know that you can all access that, but if you would prefer to use Paint or one of the many other drawing and painting apps available for phones and iPads, that would also be fine. You can still send your work to me by email. I am going to spend this evening seeing what I can create and will add my picture to this post. Good luck, everyone!
P.S: Here is my first attempt. I am going to have another go so that I can just keep getting better!