Creating a Home-made Sketchbook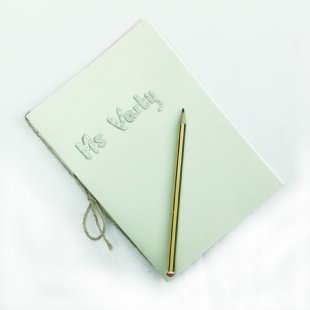 Working in a sketchbook is one of the best ways to develop your skills as an artist. At Willingham Primary School, all KS 2 children use a sketchbook and it is often our starting place for a new project but you can create and use a sketchbook at any age using odd pieces of paper that might otherwise have been thrown away.
So what is a sketchbook for? You can use it to record your ideas, try things out and plan projects. You may want to copy drawings or paintings that have inspired you or cut out and stick in images that spark an idea that you would like to develop. It doesn't have to be neat and tidy so long as it reflects your interests and experiences. A sketchbook is not a place for perfect, finished work: it is a place to explore and experiment and to learn from your mistakes as well as from your successes.
In KS1, we looked at the sketchbooks of Leonardo da Vinci in which he recorded his thoughts and inventions and in which scientific ideas are often jumbled together with sketches of things around him which had caught his interest: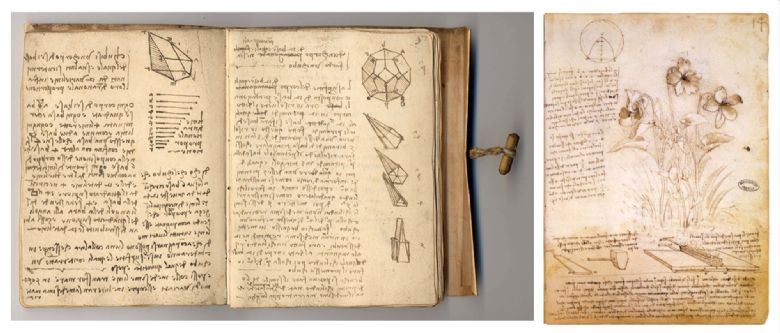 The Impressionist artist, Claude Monet, used his sketchbooks to plan larger pieces of art and to sketch his own children and their friends.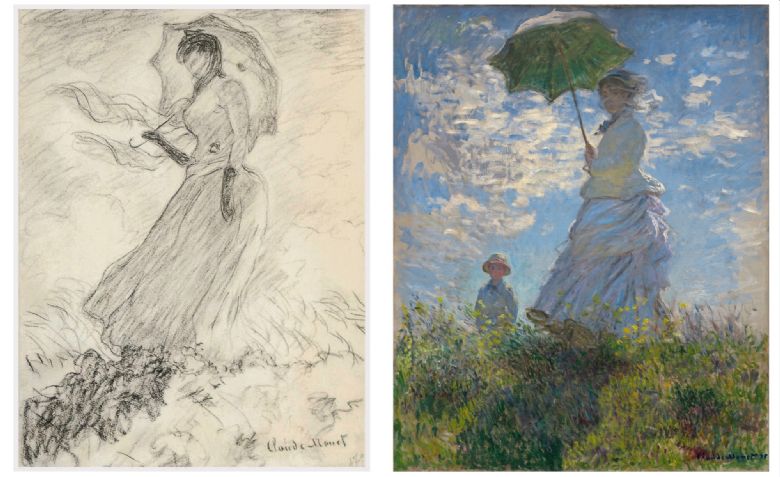 You may know the illustrator Axel Scheffler, who drew the pictures for many wonderful books including The Gruffalo. Here is a page from one of his sketchbooks in which he tries out his ideas for characters. How many of them do you recognise? You can see more of his sketchbooks pages here.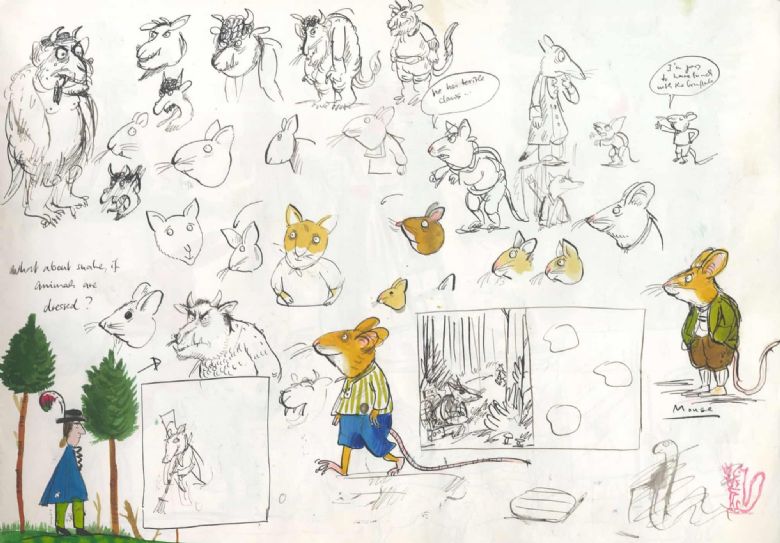 I know that some of you already have a sketchbook at home and I always love to see the work that you have done independently when you bring them in to show me. If you would like to make a sketchbook to record your life at home, all you need to do is find a few pieces of paper of any colour or shape. You could use the backs of old letters, opened-out envelopes or pieces of tracing paper as well as spare pieces of blank paper. Different colours and sizes of paper may well inspire you to create more varied drawings. Do check with an adult to make sure that you are not accidentally drawing on any important documents! It helps if you can fix the sheets together with a piece of string, and elastic band or even a clothes peg. If you have have some card, maybe from an old cereal box, you can use this to make a cover for your book. Suddenly, you have transformed some scrap paper into an amazing resource that you can use to develop your skills and to which you might look back for years to come.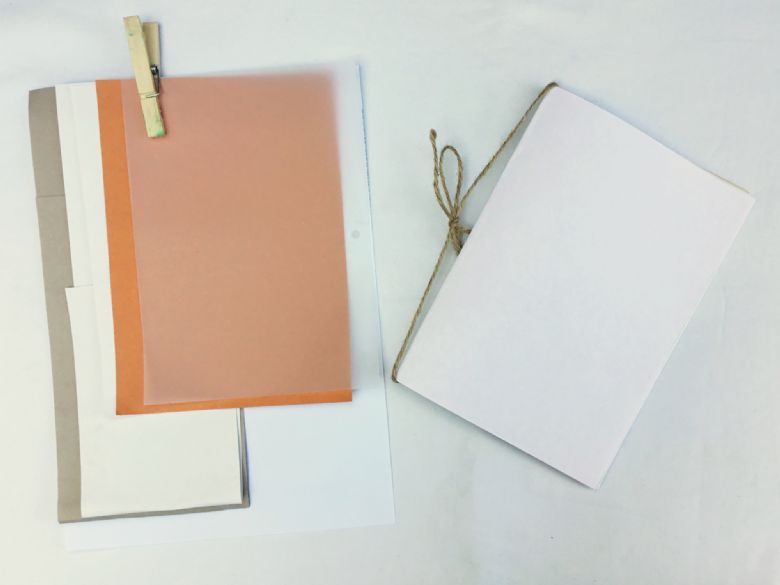 Once your sketchbook is ready, the first job is to personalise it by writing your name on the front cover or the inside page. You might want to use 'bubble' writing and to to decorate the letters with beautiful patterns. You could even add a self-portrait! I know that many of you are already very good at decorative writing but if you are not sure how to do it, here is one method. Start by writing your name very lightly in pencil, with the letters well spaced out. Draw additional lines around each letter and rub out the lines you started with. Add a 'shadow' to one side and then choose a pattern to fill the bubble shape. I will show you with the letter 'V':

You can fill the remainder of your sketchbook with whatever you like. You could draw members of your family as Monet did. You could try copying illustrations from one of your favourite books and maybe develop some characters of your own. You could draw your own pet or invent a fantasy pet. If you are in Year 1/2, you will be reading The Velveteen Rabbit in your English work this week and you could use your sketchbook to draw your own favourite toy.
There are more suggestions for creating and using a sketchbook in this article from AccessArt. Do let me know how you get on!