Piet Mondrian: KS1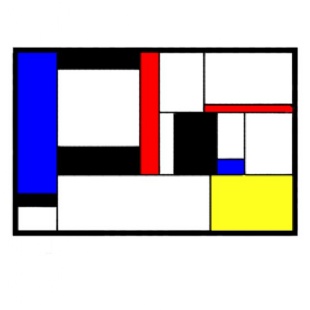 The last two weeks' lessons have involved drawing, so this week I thought that we could look again at digital art and create a piece of work using a laptop, tablet or phone on Purple mash.
We will use the Dutch artist, Piet Mondrian, as our inspiration. He was born in 1872 and died in 1944:

His father and uncle were both artists, so he was surrounded by art from an early age. His first job was as a teacher in a primary school! He began painting in a similar style to other artists that we have studied, such as Claude Monet and Vincent van Gogh. Here are some of his early works:

In 1911, Mondrian travelled to Paris and saw different styles of art, including the cubist paintings of Picasso, the artist that we looked at last week. Mondrian started to change his own style to be more abstract and to develop his own ideas about shape and colour. His work often uses straight lines, squares and rectangles and primary colours. The name of the movement that he is most famous for is the De Stijl movement. Here are some of his later paintings: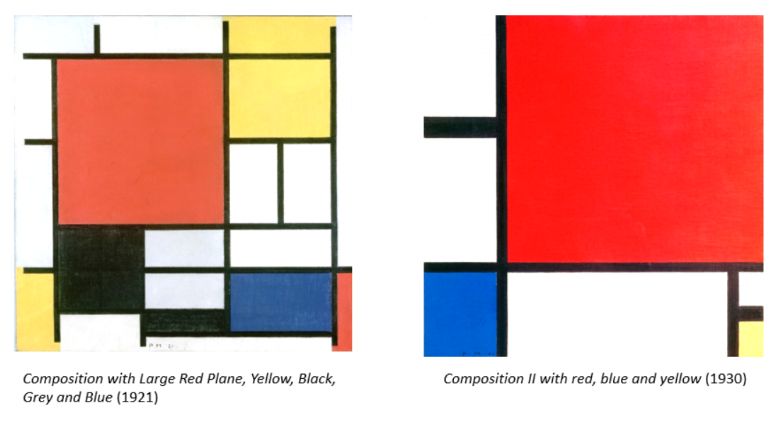 In 1938, as World War II came to Paris, Mondrian moved to London and later to New York, where he painted Broadway Boogie Woogie. This painting represents of the grids of streets in Manhattan and the Boogie Woogie music that he loved. You can hear an example of Boogie Woogie piano music by clicking on the link at the end of this post.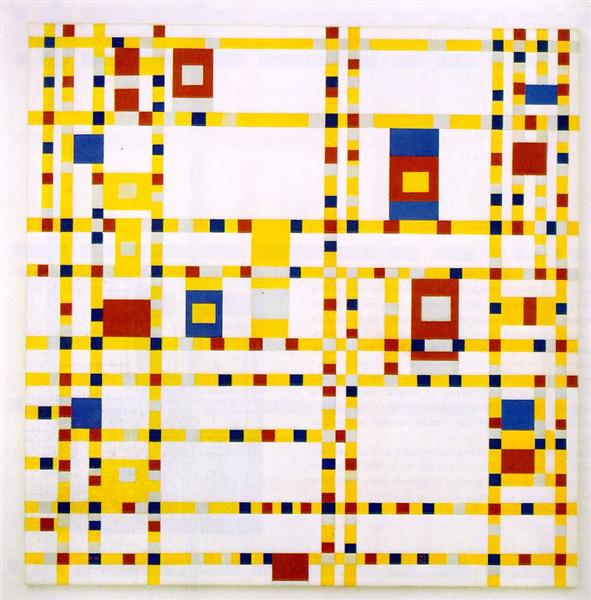 Mondrian's later paintings are easily recognisable and his influence on design can still be seen today: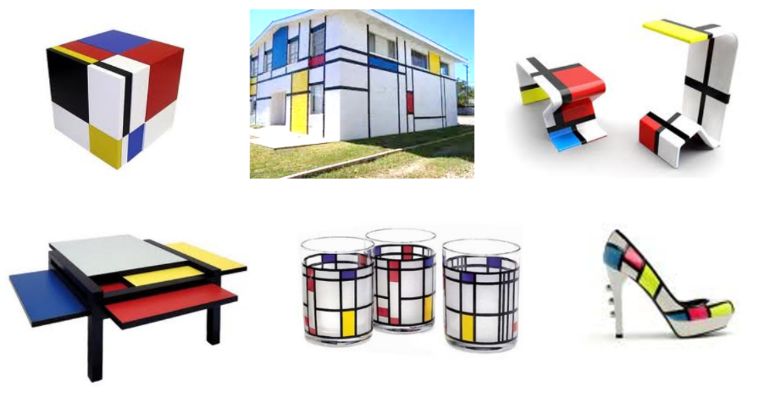 We are going to create our artwork in the style of Piet Mondrian using 2Paint a Picture on Purple mash: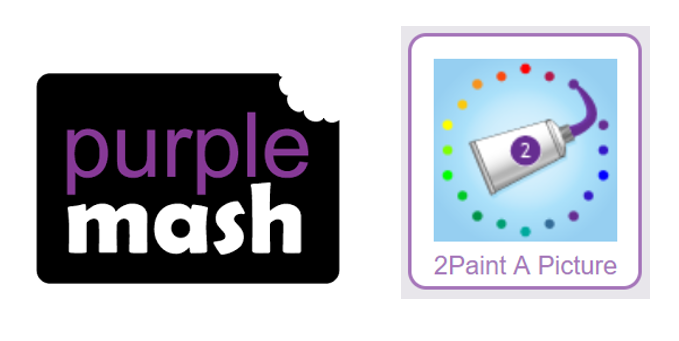 You will need to log in using your username and password:

You can find 2Paint a Picture in the Art section. You need to select 'Lines':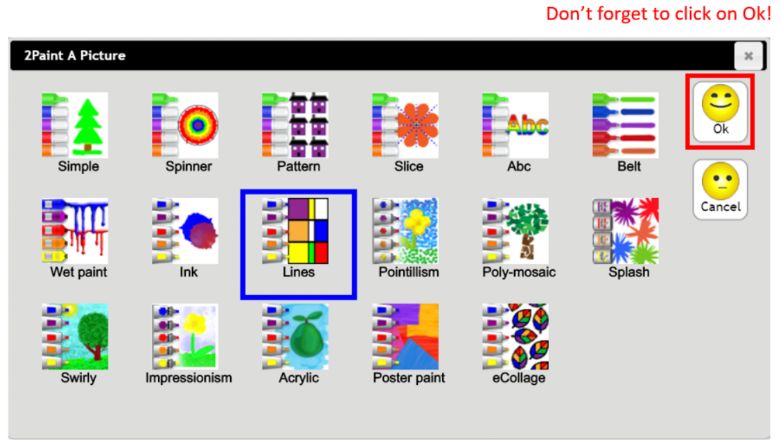 Here are the tools that you can use to create your design. The 'Lines' section automatically creates straight lines when you move your mouse. Give it a try to see how it works!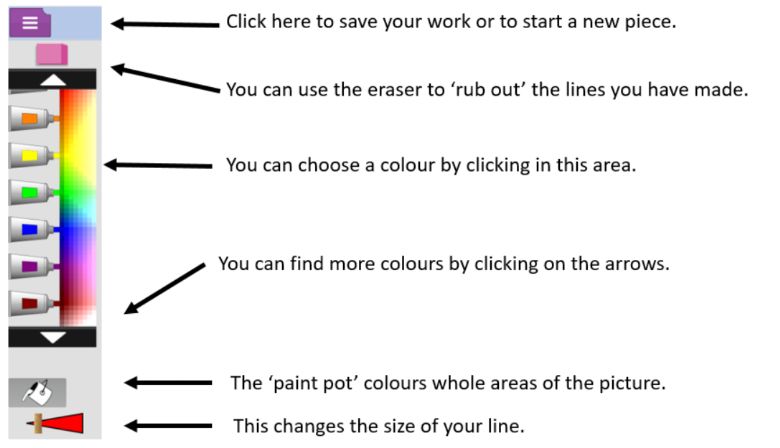 You could begin by creating a 'grid' of straight lines like this: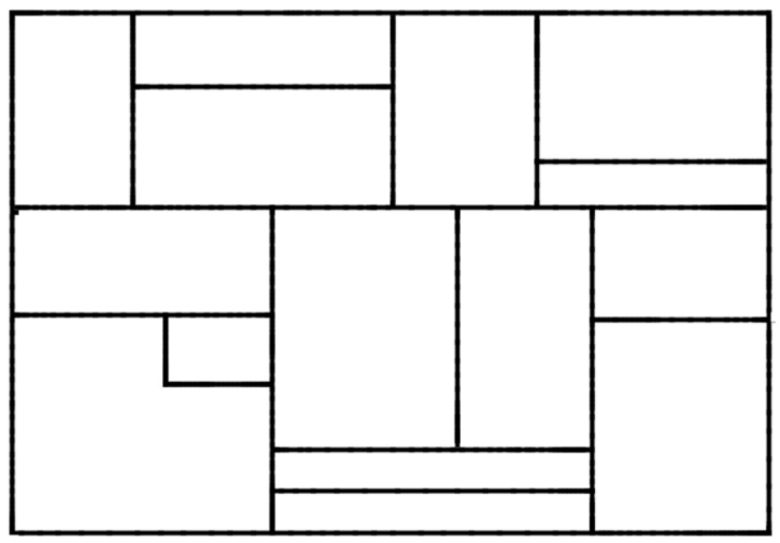 Then you can use the 'paint pot' tool to fill in some of the squares and rectangles.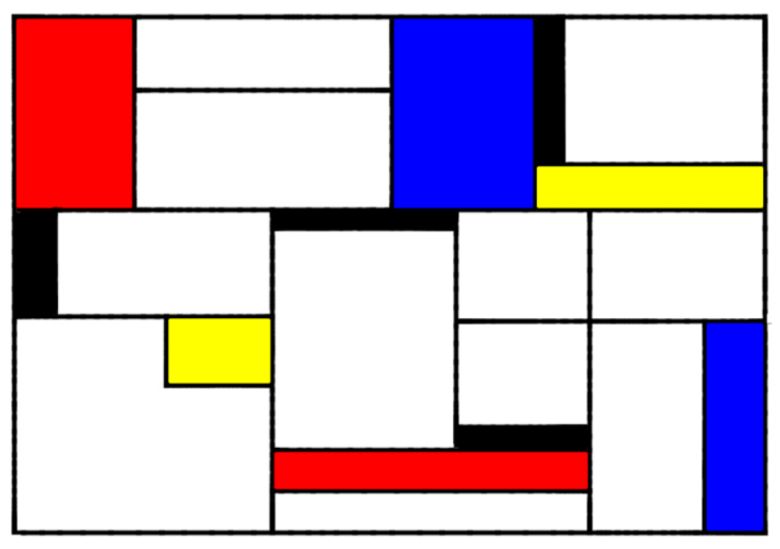 Although Mondrian is most associated with using black + primary colours (red, yellow and blue), he did sometimes use other colours so you can too: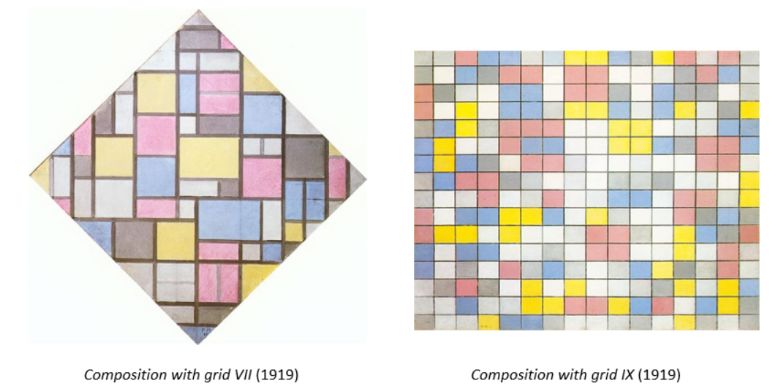 Here is one that I made using 2Paint a Picture and one by a Year 2 child:

If you are lucky enough to have coloured pencils or felt pens, you could create a piece of art on paper inspired by Piet Mondrian. Here are some examples by children in KS1: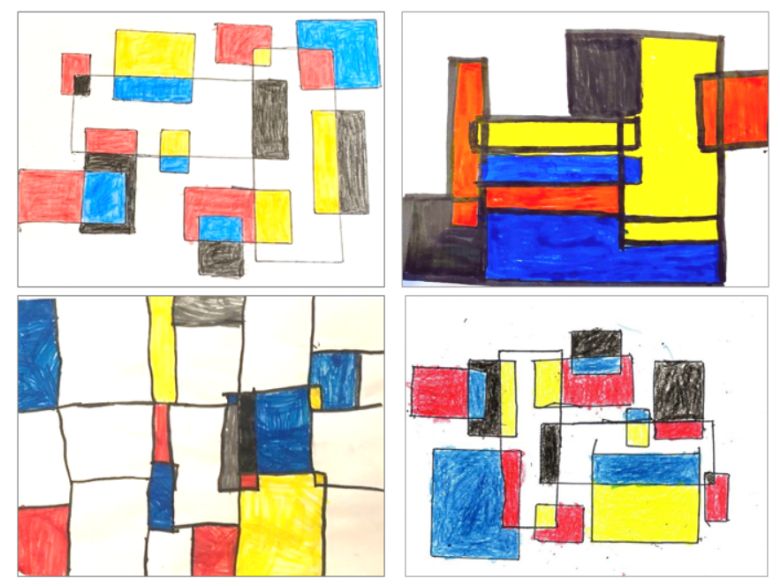 You could send me pictures of your artwork by email or on Purple mash. Have fun!