Year 4: Watercolour Sketches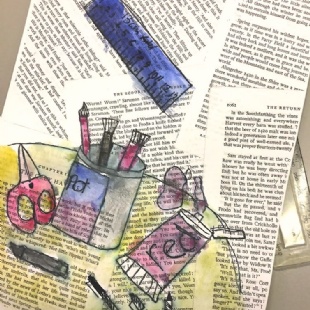 This Friday, the Year 3s were having fun at a P.E. Festival so the Year 4s from all three classes were able to have an art lesson together.
We needed a project that could be finished in a single lesson so decided to create some watercolour sketches of objects around the Art Studio. To add interest to our sketches, we used a text background.
The children were encouraged to use a loose style of drawing and to think about the composition of their picture.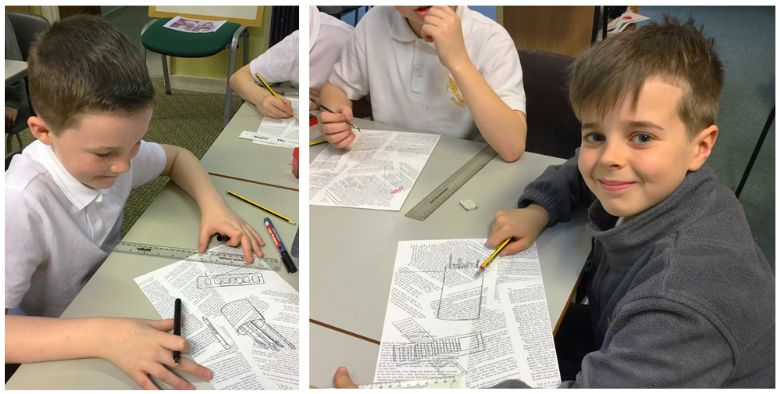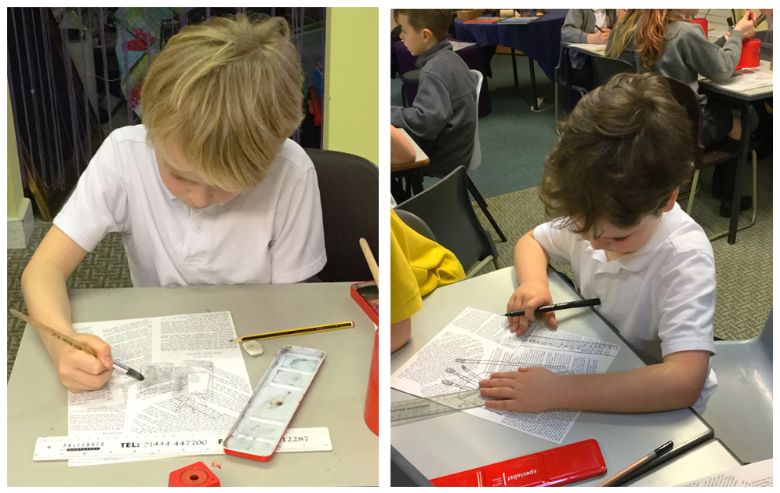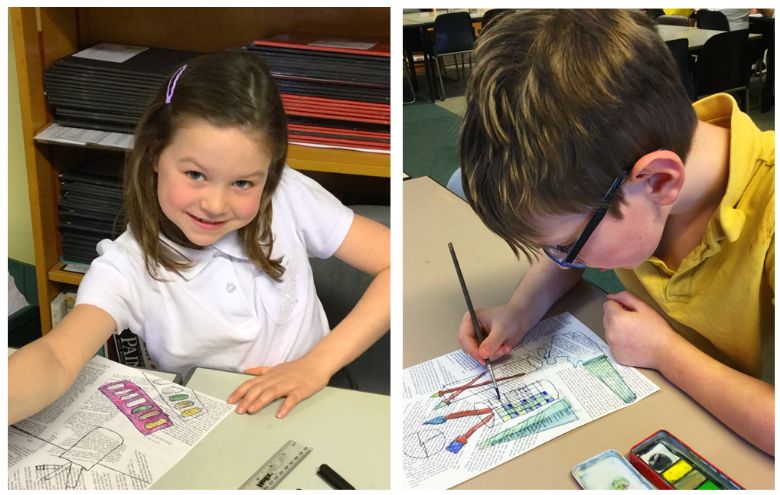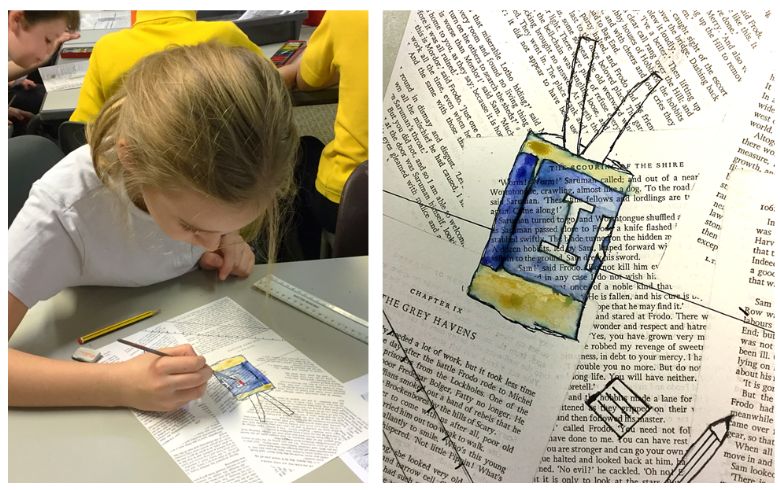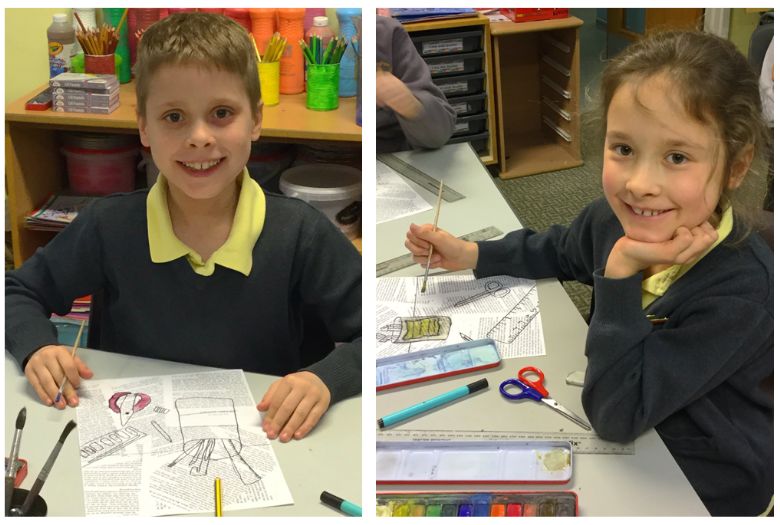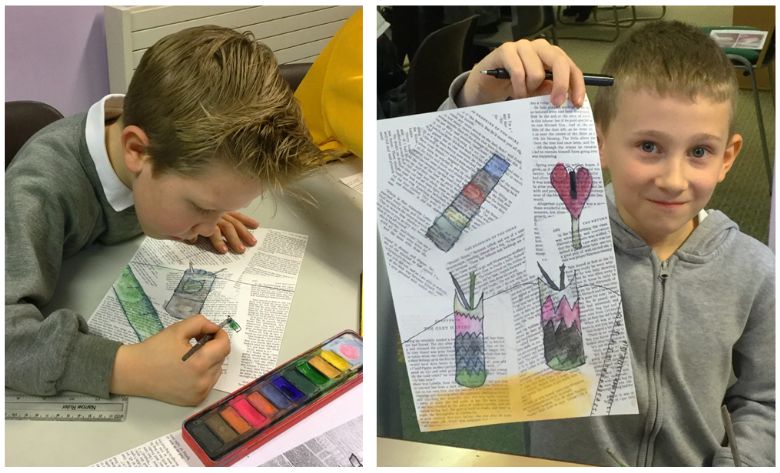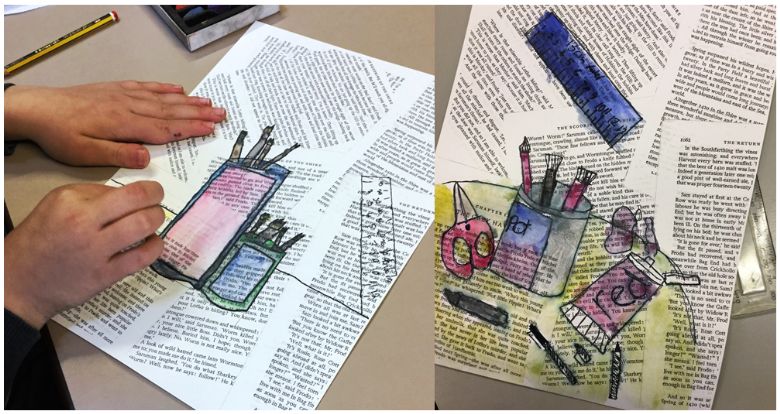 The children really enjoyed this activity and the finished paintings are beautiful: