Year 1 & 2: Tiger, tiger!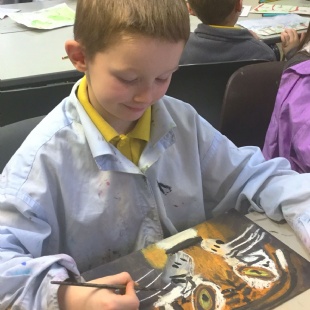 Having finished their jungle paintings, the Year 1s and 2s are making pictures of a tiger close-up!
We began by studying the markings and the directions of the fur on the face of a tiger. The children blended chalk pastel and then added stripes in black paint: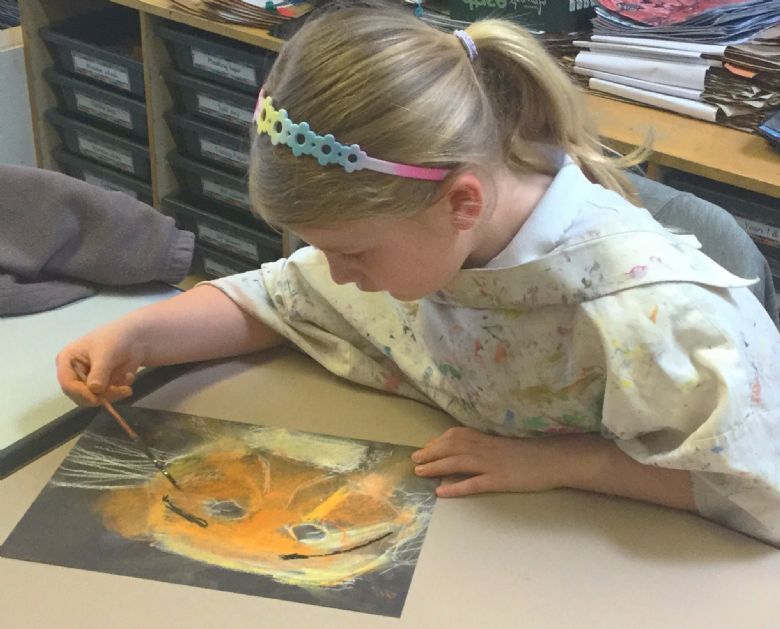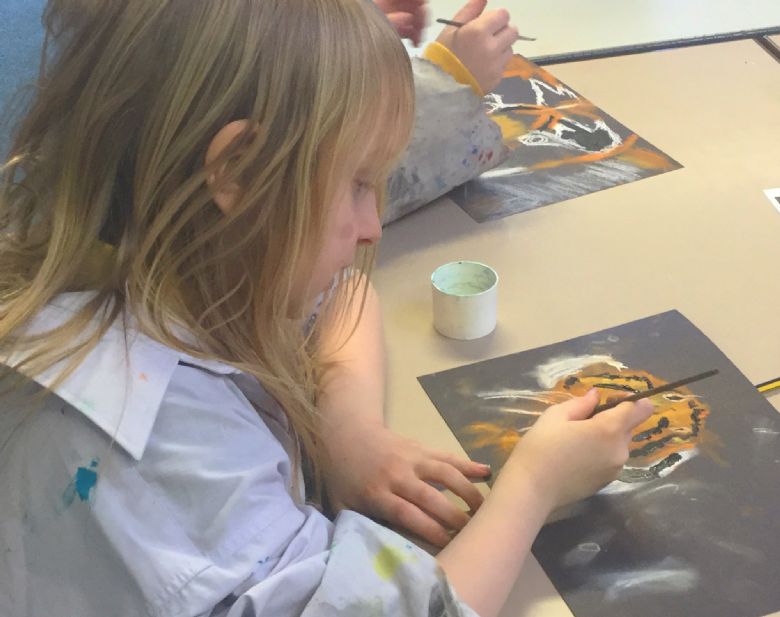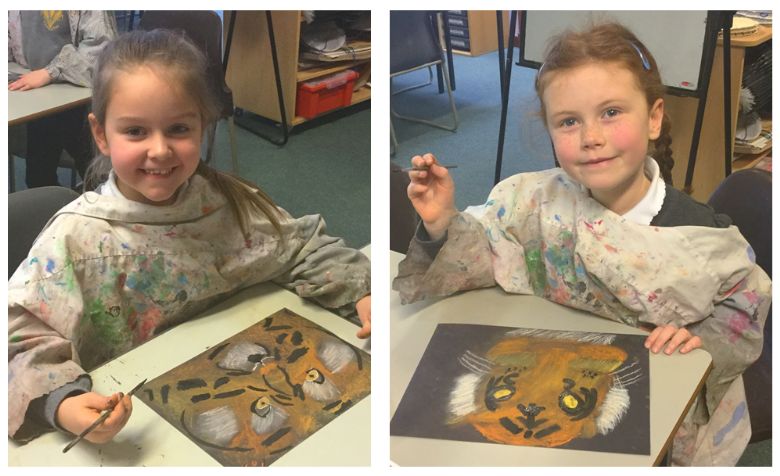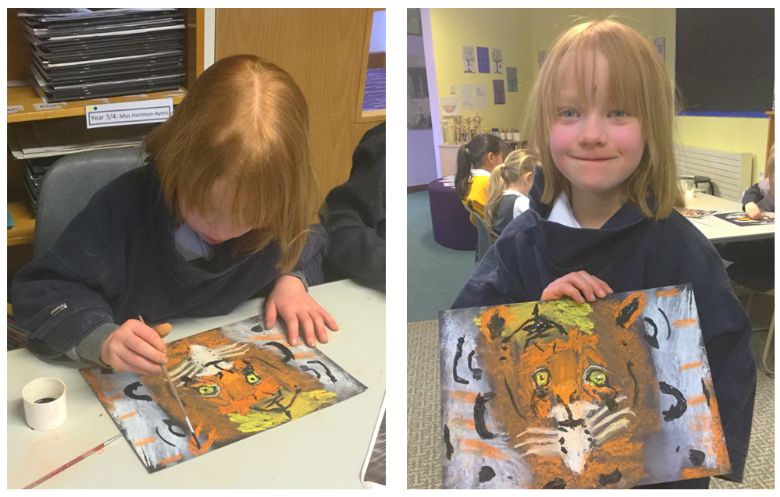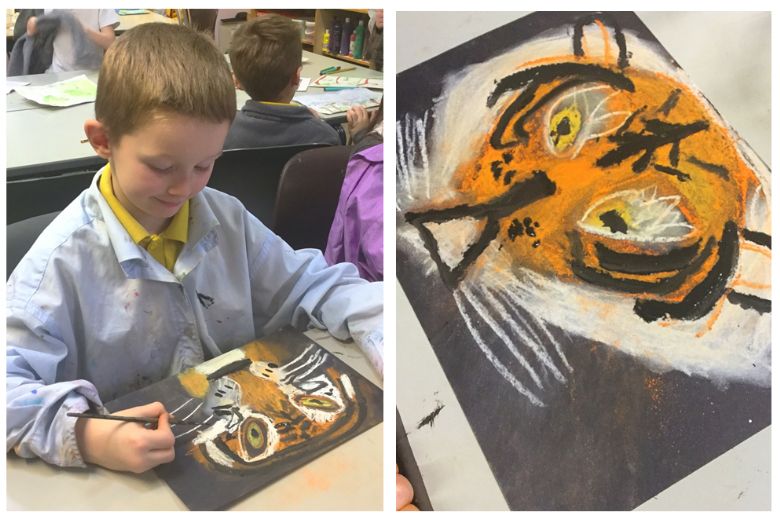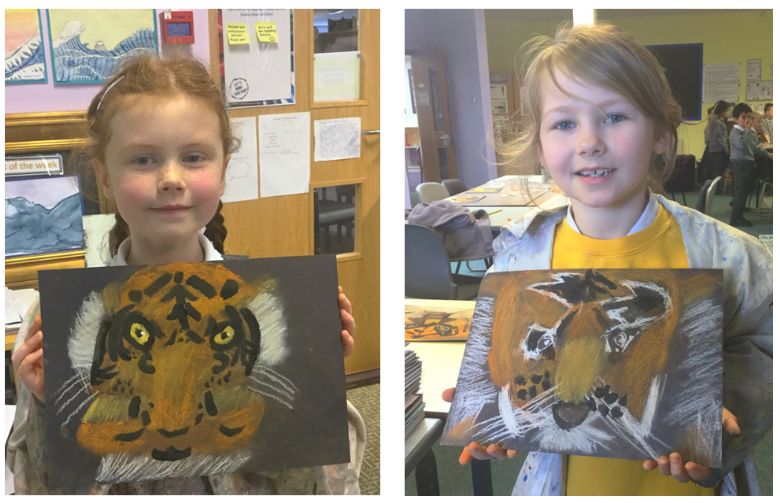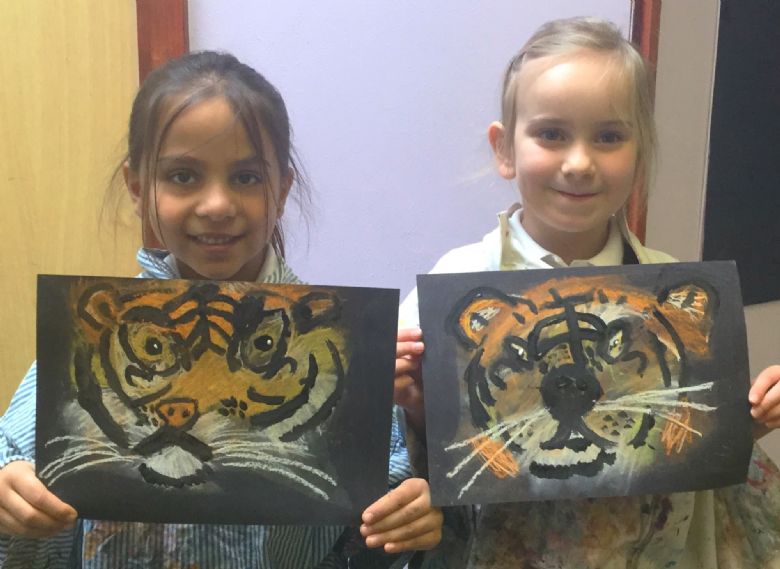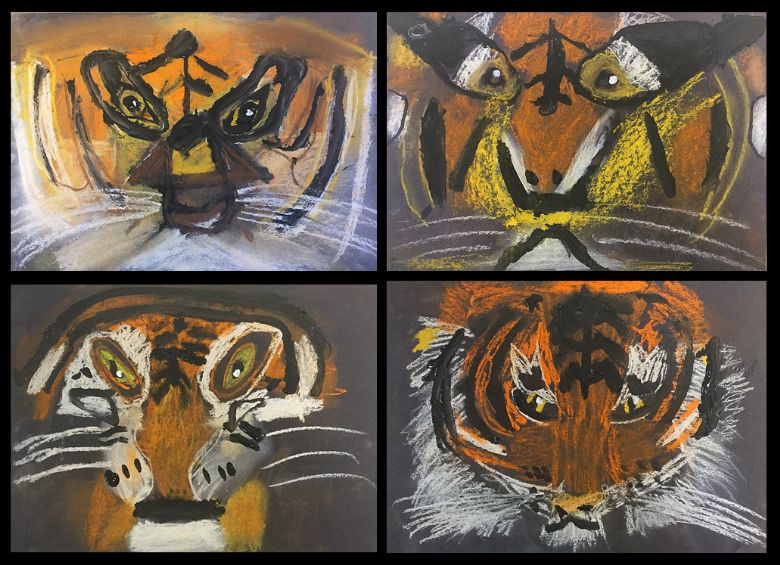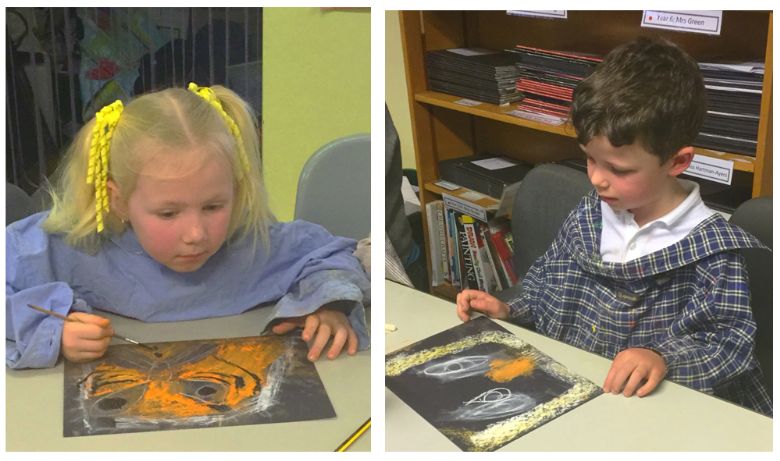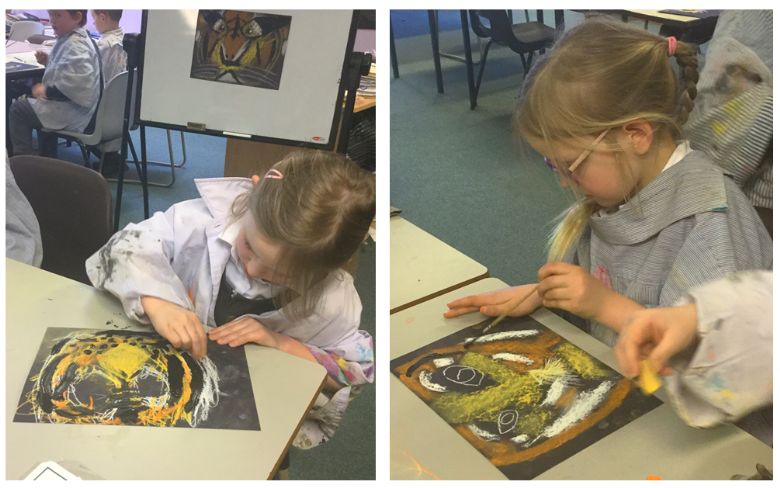 These looked really effective when finished. Well done, everyone!