Year 3/4: Hokusai, part 2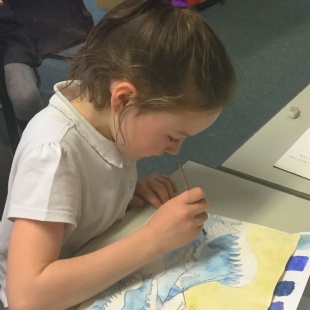 This week, it was finally time to add colour to our Hokusai drawings. The children experimented with different media in their sketchbooks, mixed colours and we then discussed how to tackle common issues before embarking on the final piece.
The children have become skilled at using their sketchbooks to test and record their ideas: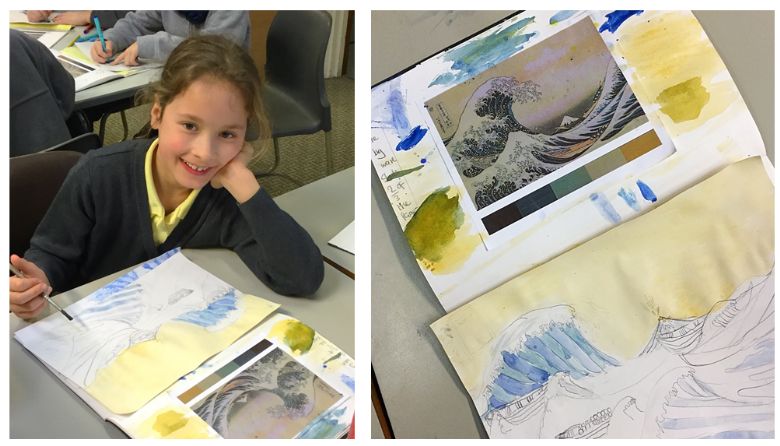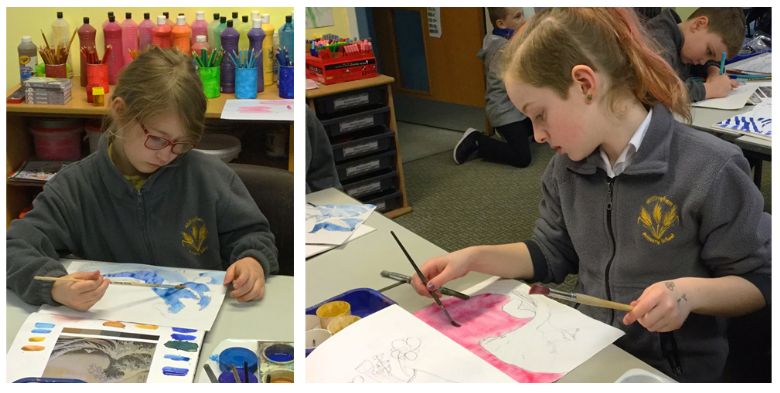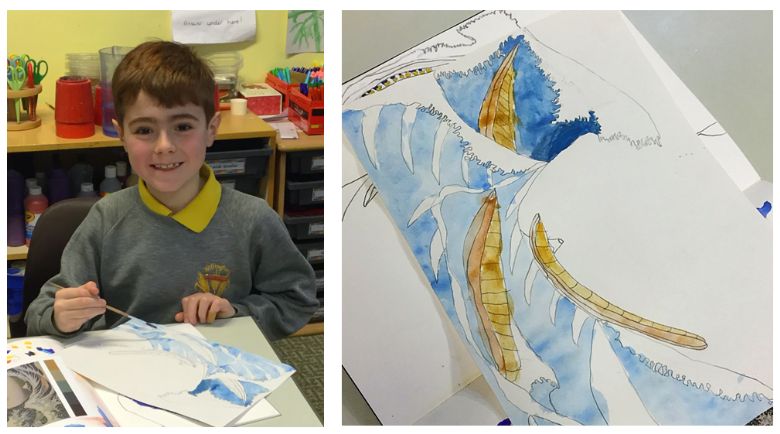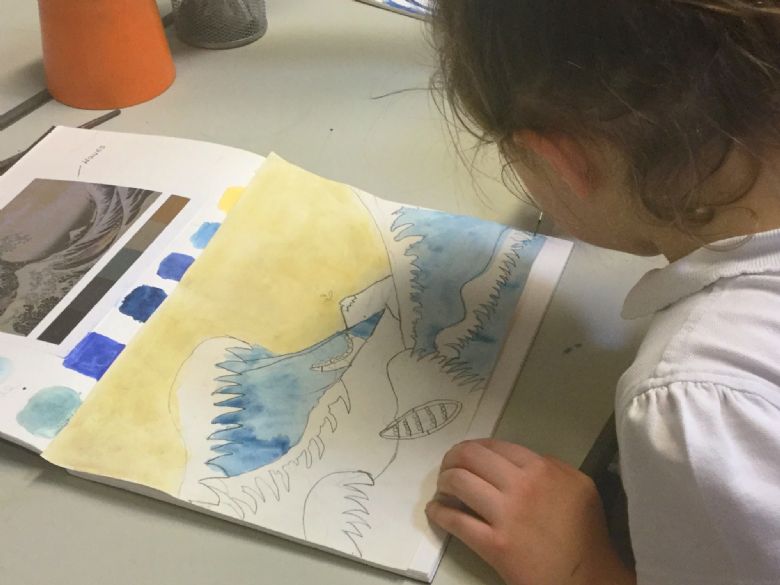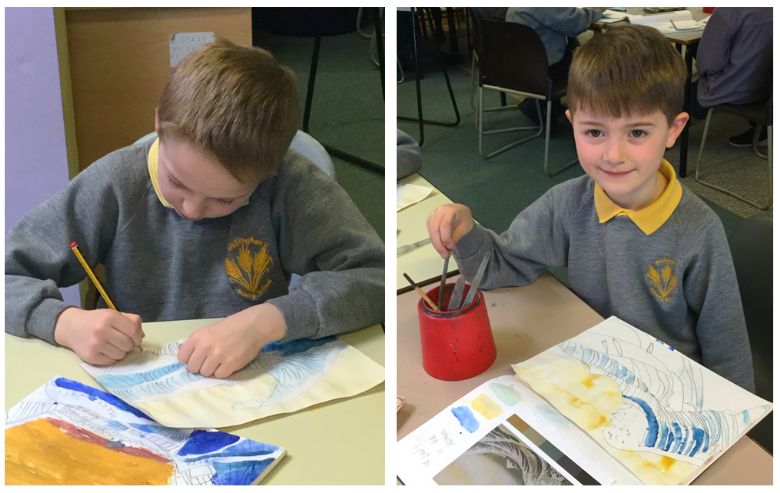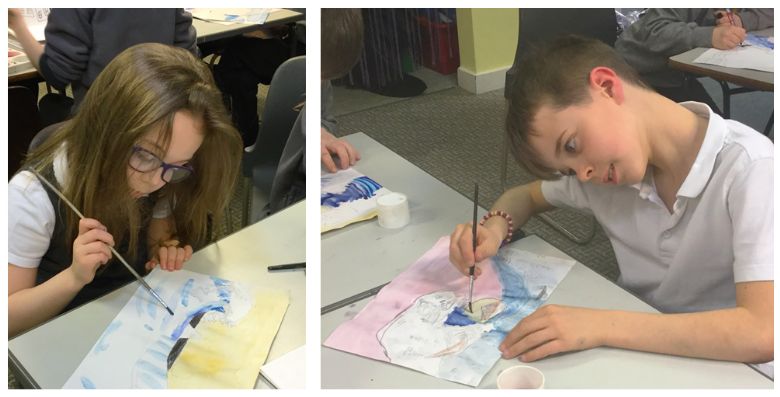 Most of the children chose to use watercolour throughout but some used felt pen for the waves and paint for the sky and others used watercolour pencils: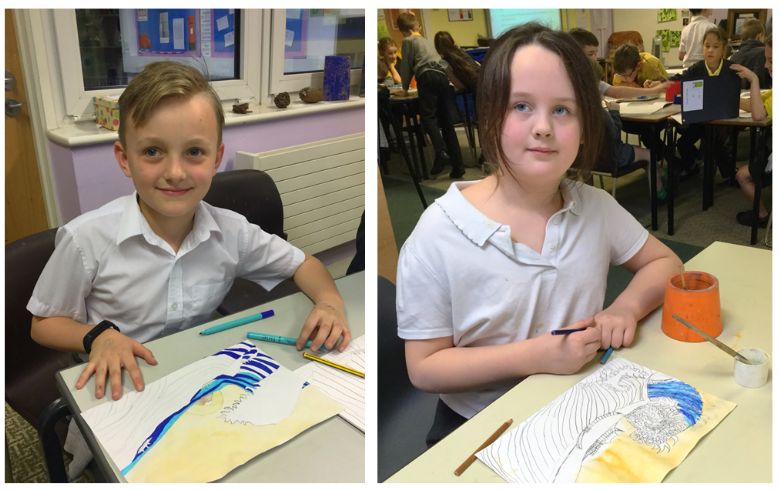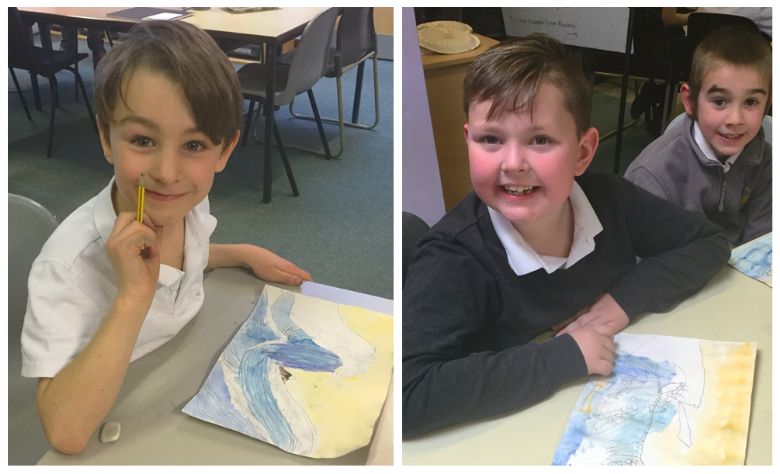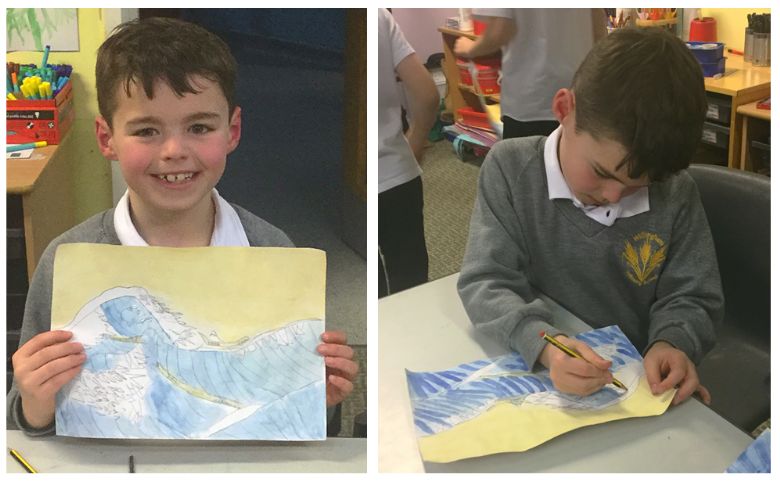 The children have benefitted from considering and reviewing one another's work as the paintings progressed: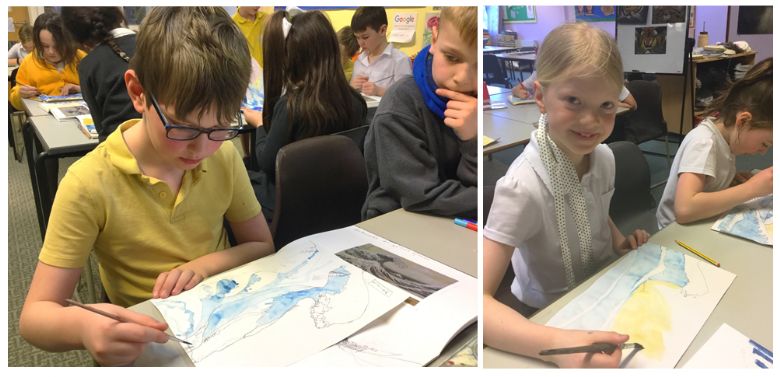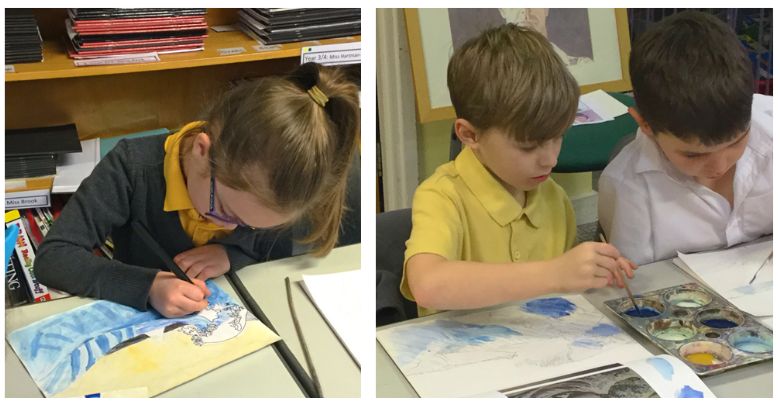 Here are some of the beautiful paintings. I will upload more as they are finished: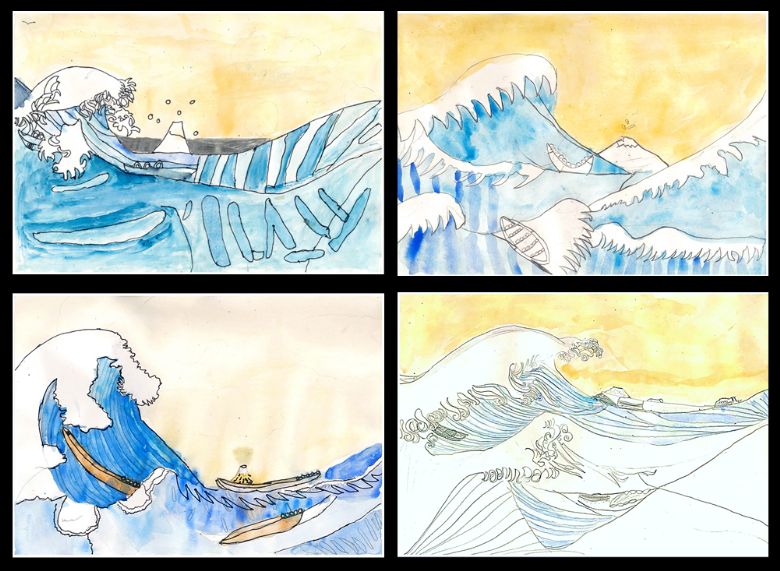 No comments have been left yet.