Year 1 & 2: Class challenge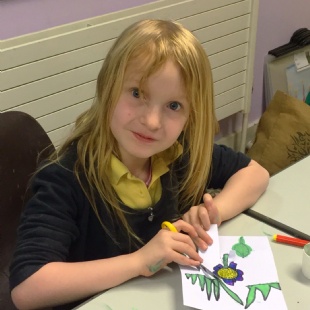 For our final lesson on Henri Rousseau, I challenged the children to work together to create a large-scale version of SurprisedI There were many jobs to be allocated: some painted the background, others drew the tiger and some made flowers, leaves and trees. They chose and got out their own materials and equipment and worked independently on their tasks.
Here are some photographs of Miss Durell's class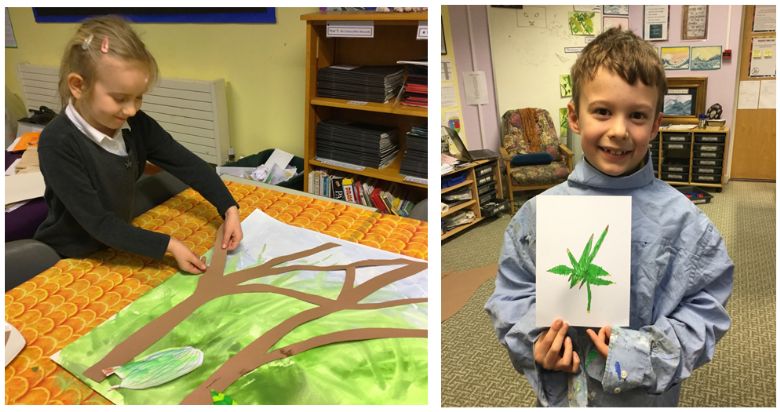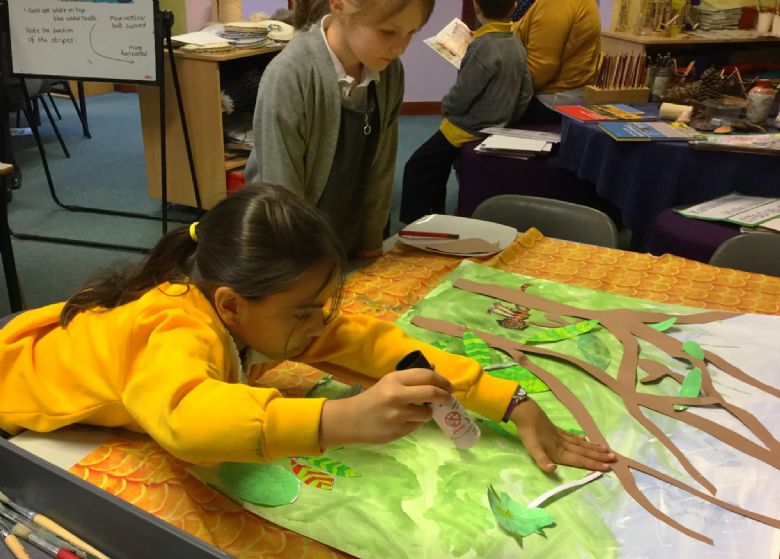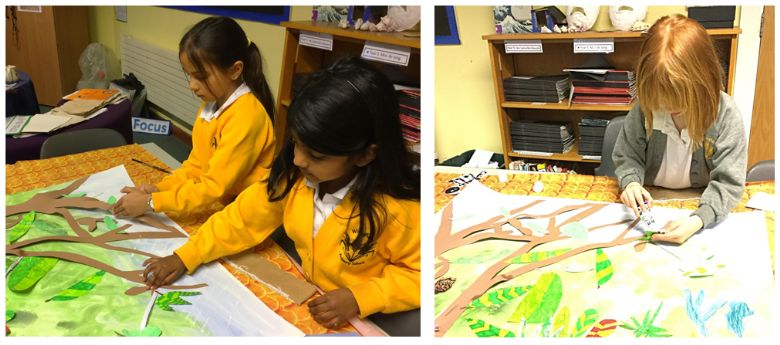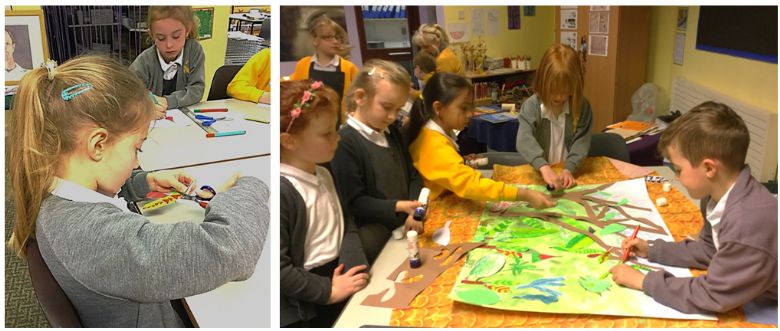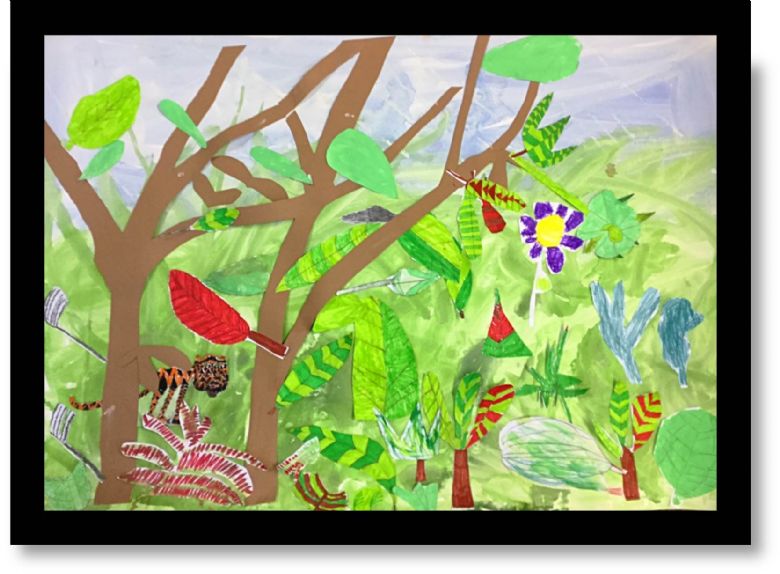 Here is Miss Davies's class working on their version: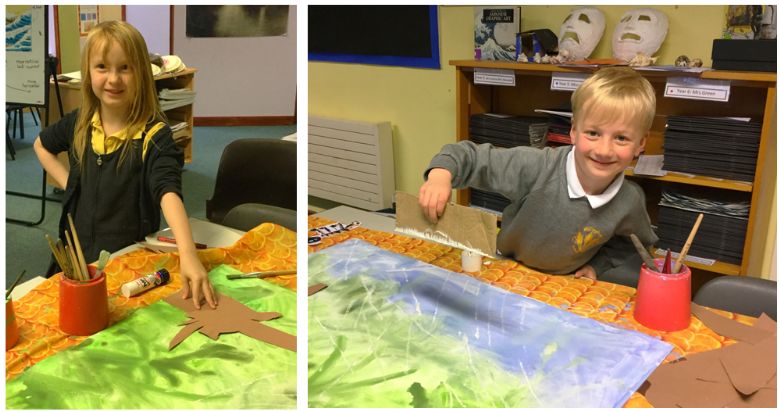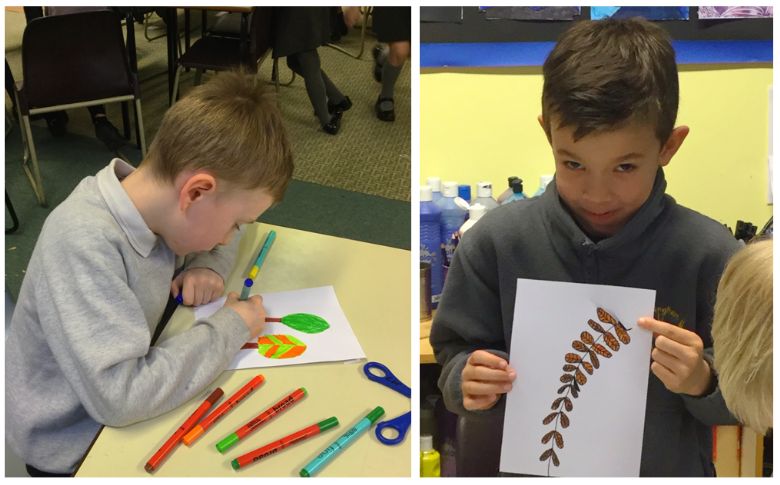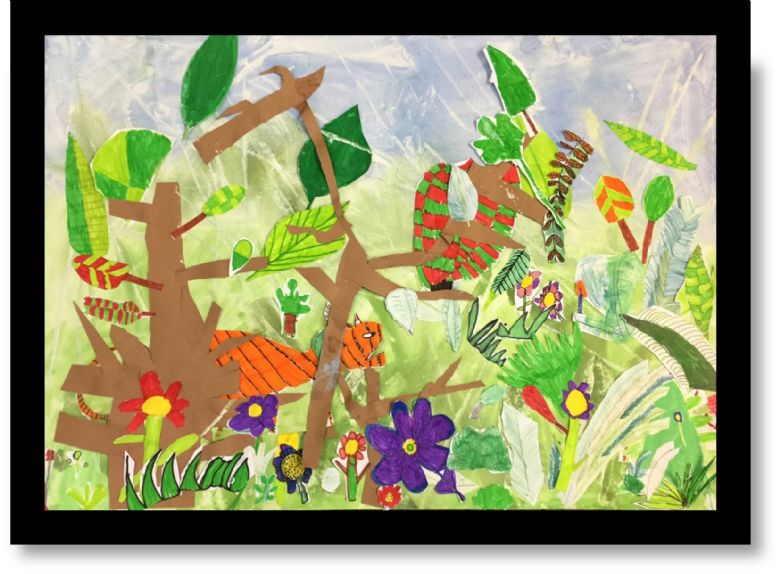 Here are some Year 1 children from Miss Price's class ...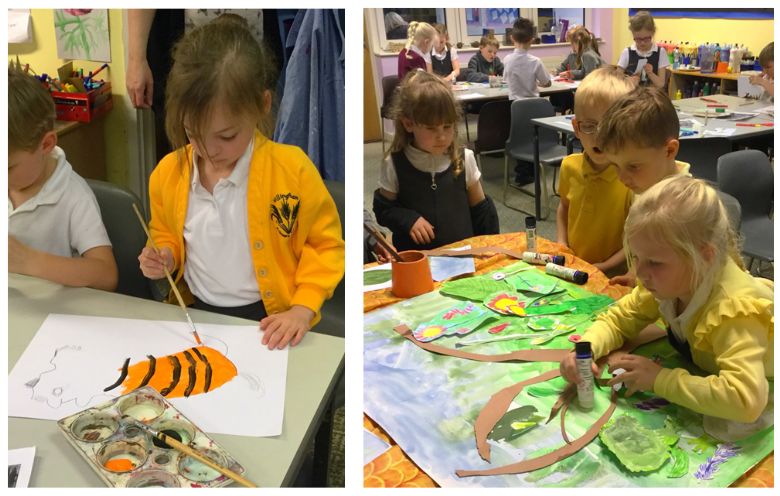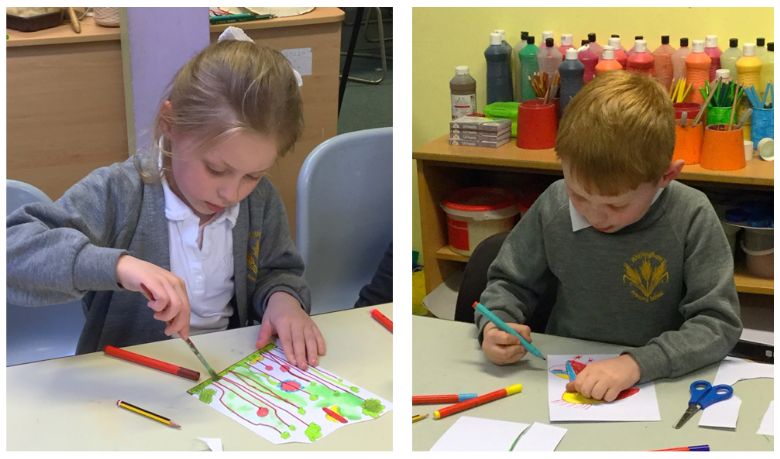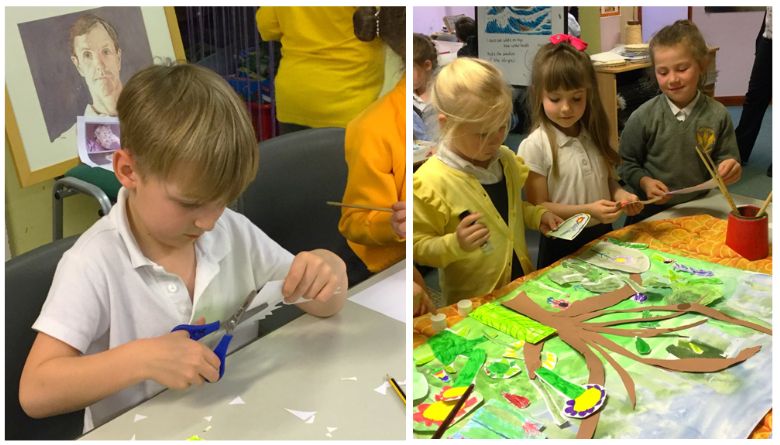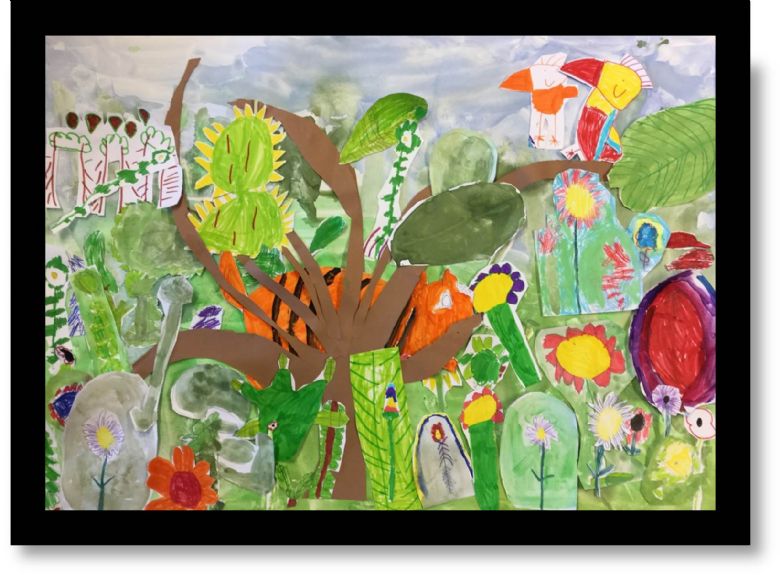 ... and finally Mrs Clark and Miss Dowell's class: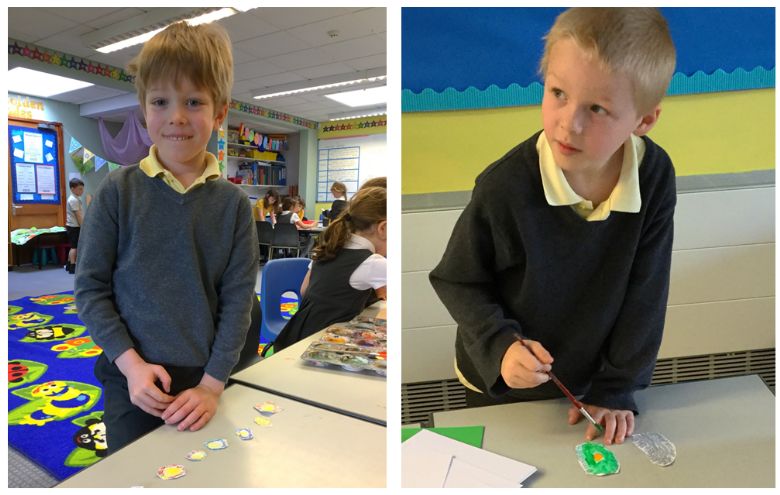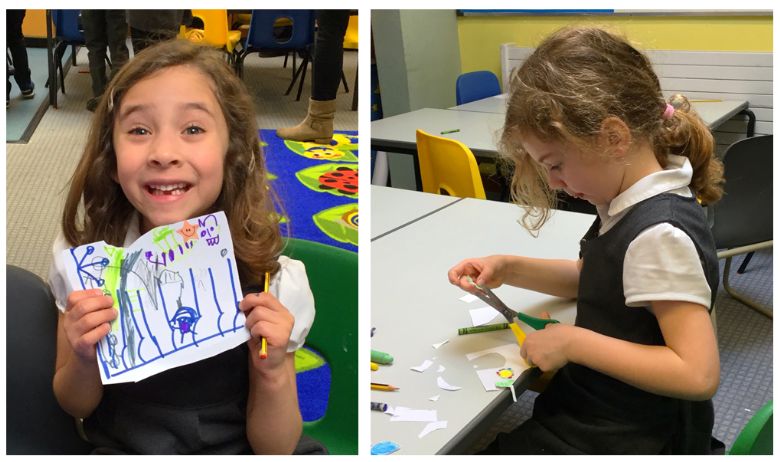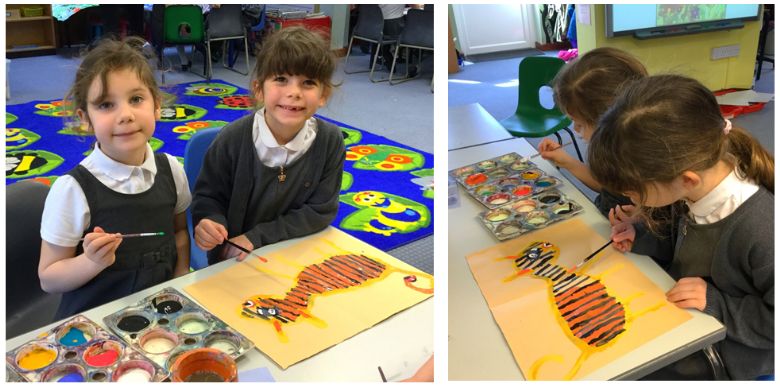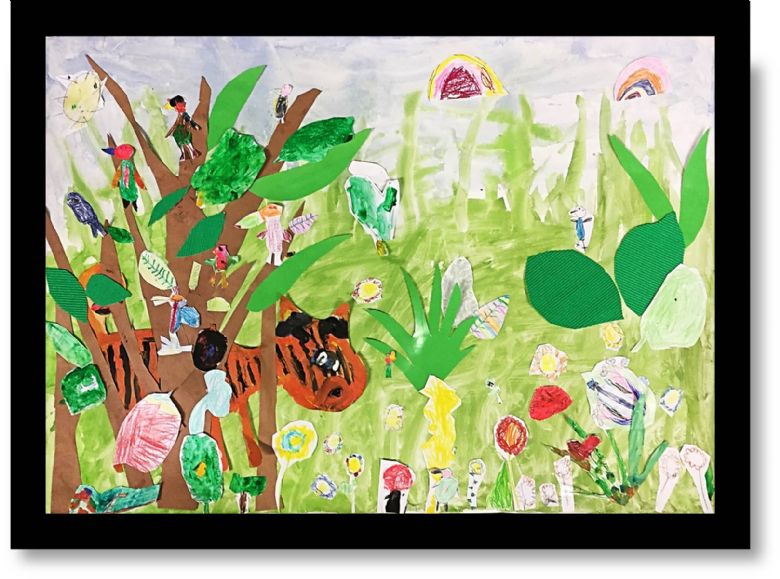 I was really impressed by how well the children cooperated and the finished pictures look wonderful. Which one is your favourite?