Art Exhibition 2018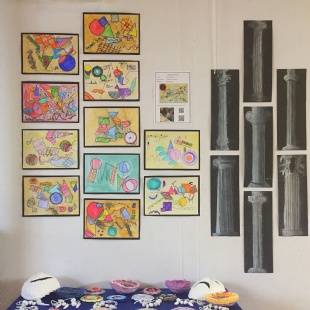 Here are some of the highlights of tonight's Art Exhibition held alongside the Year 6 Business Enterprise Scheme on a very hot but enjoyable evening.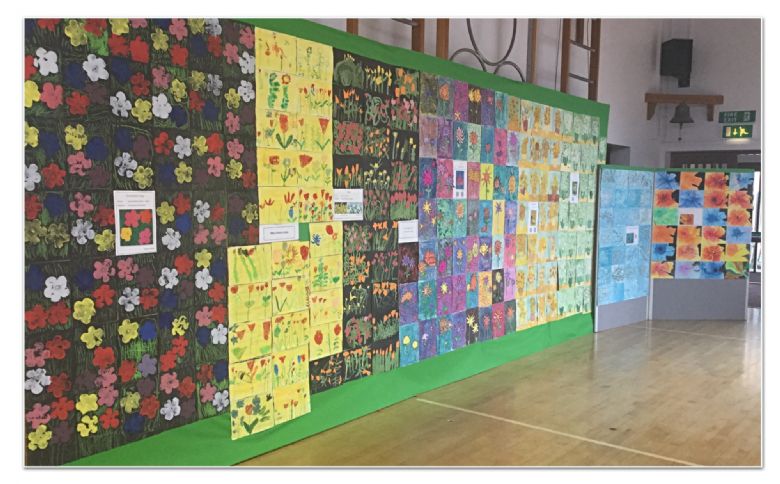 The theme for the Wall of Art was flowers in the style of specific artists, including Andy Warhol, Alex Katz, Yayoi Kusama, Van Gogh, Monet and Georgia O'Keeffe.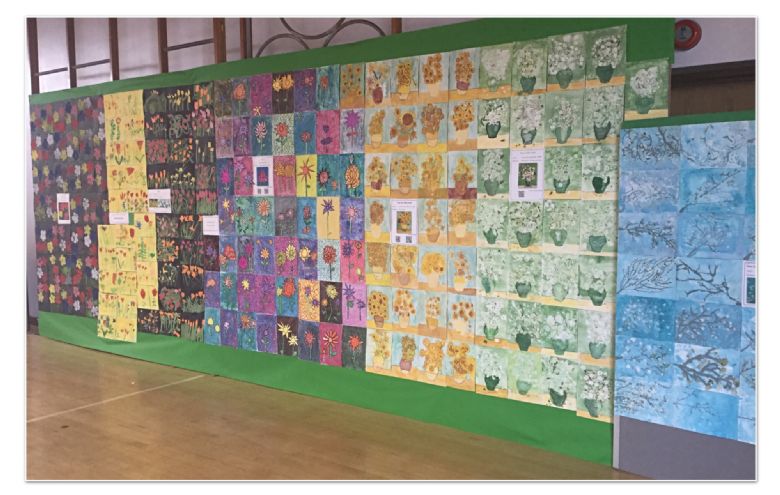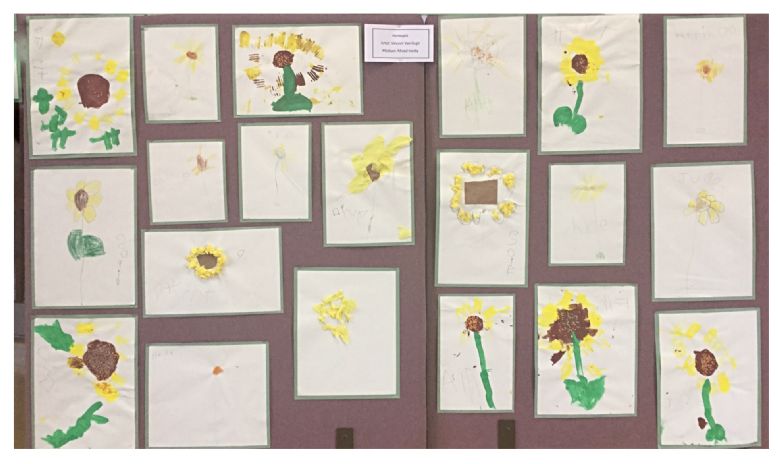 The children from Honeypot did their own versions of Van Gogh's Sunflowers.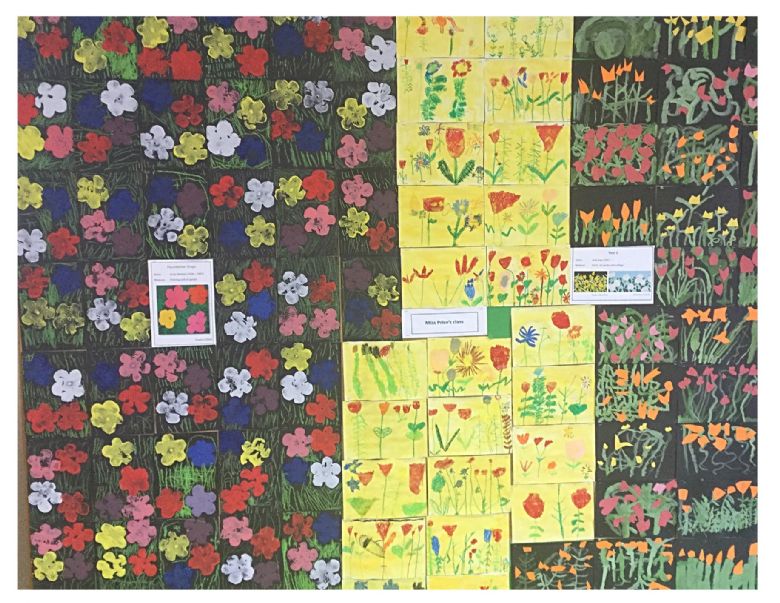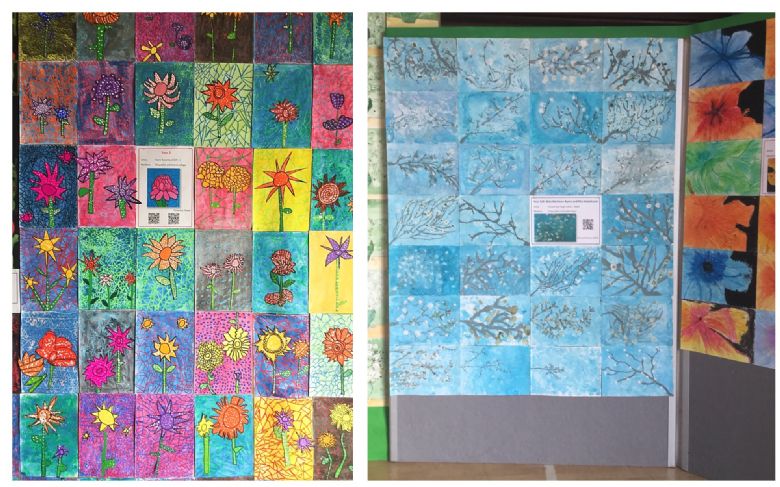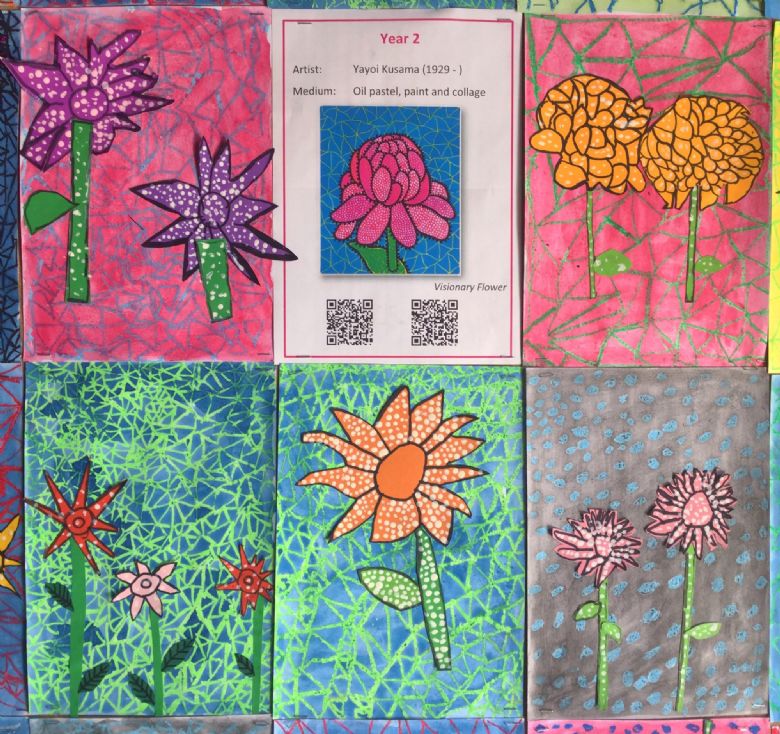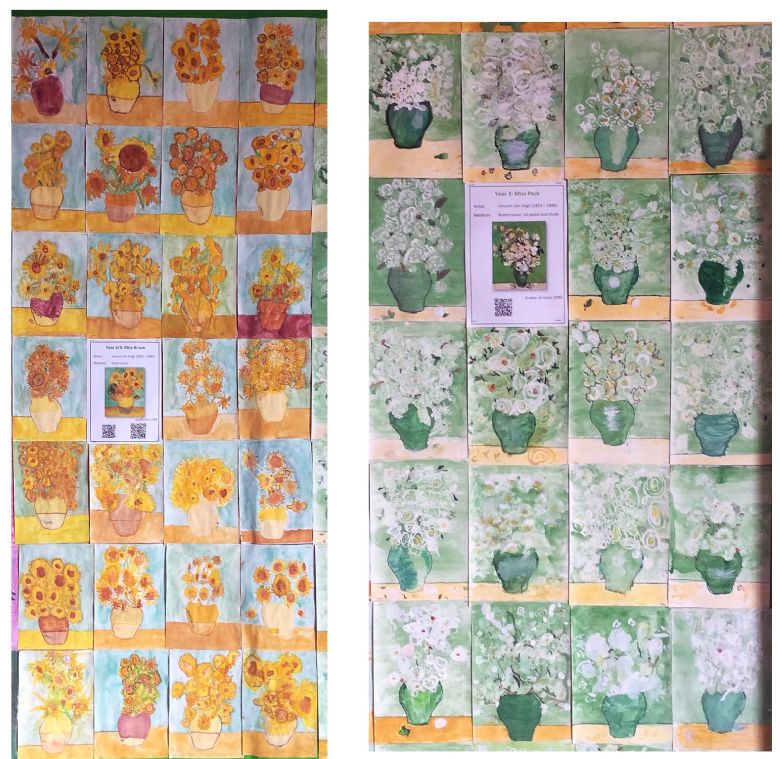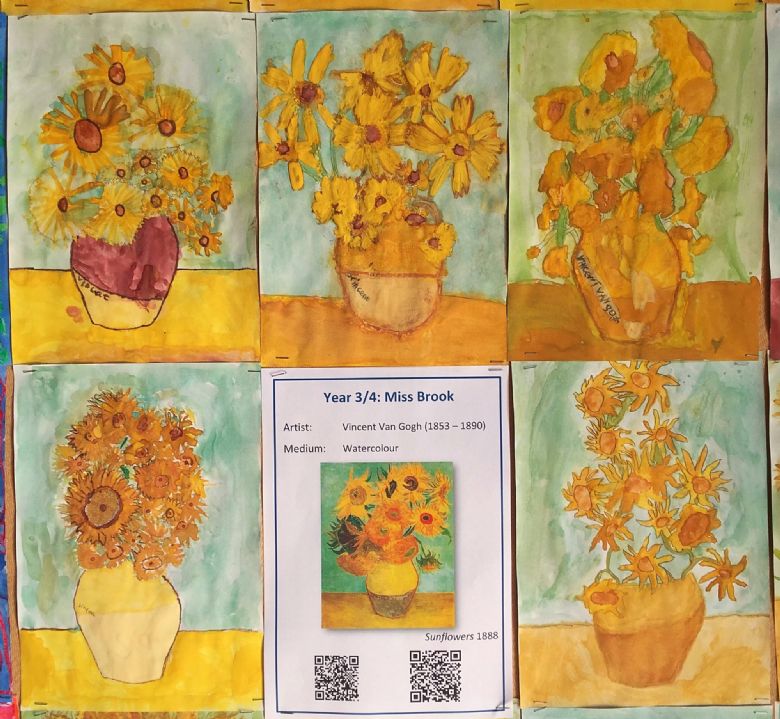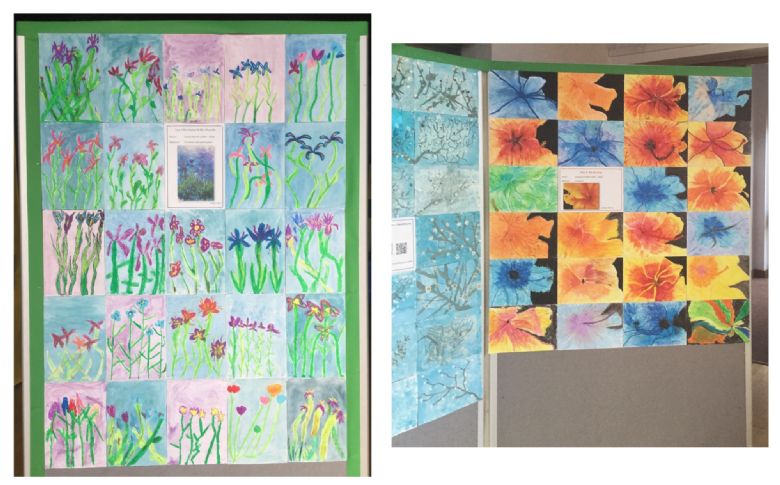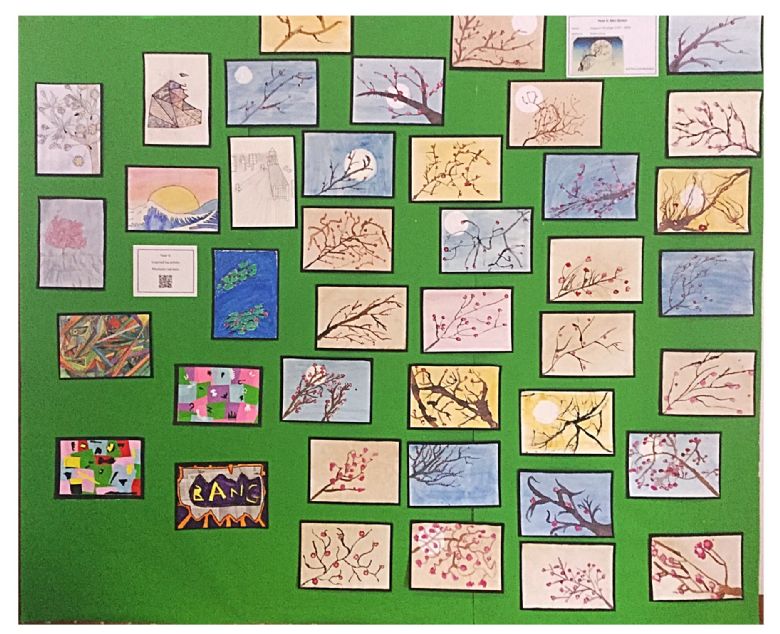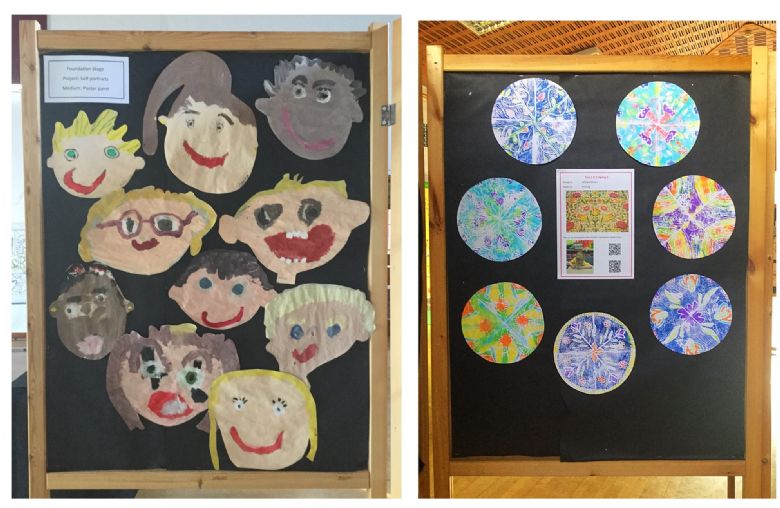 There were stands highlighting some of the many projects completed over the year with QR links to photographs of the children creating their artwork: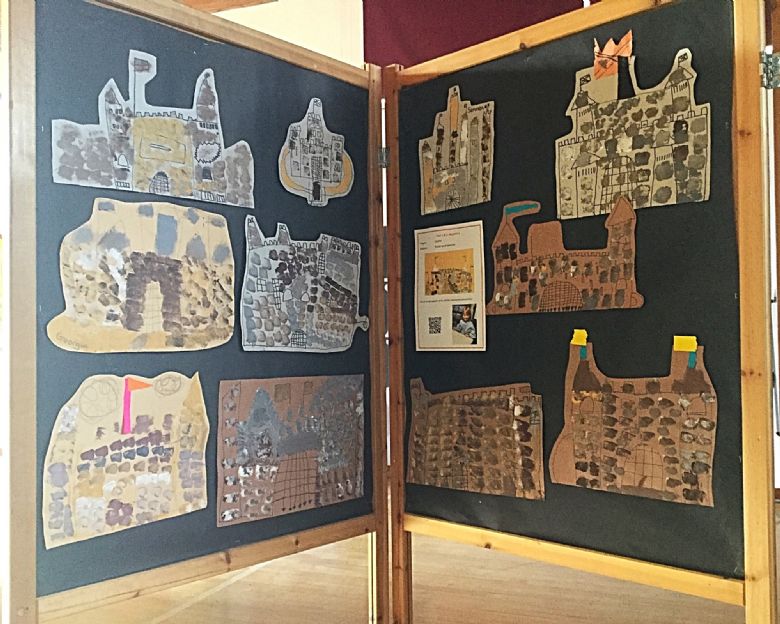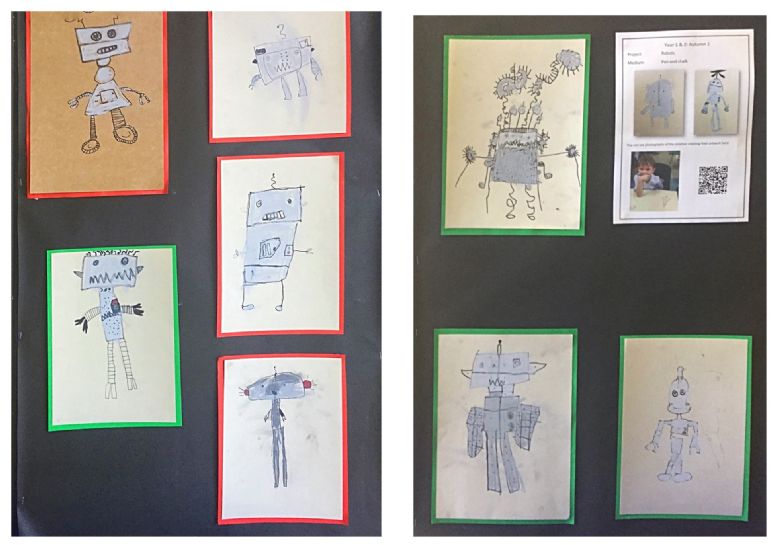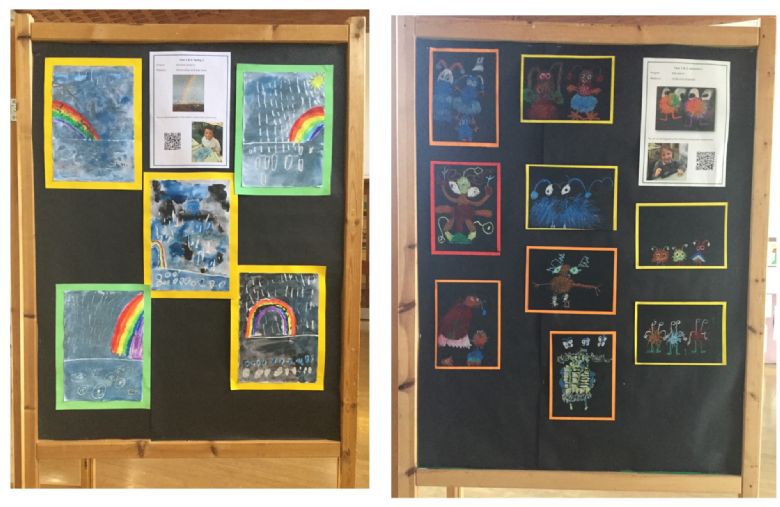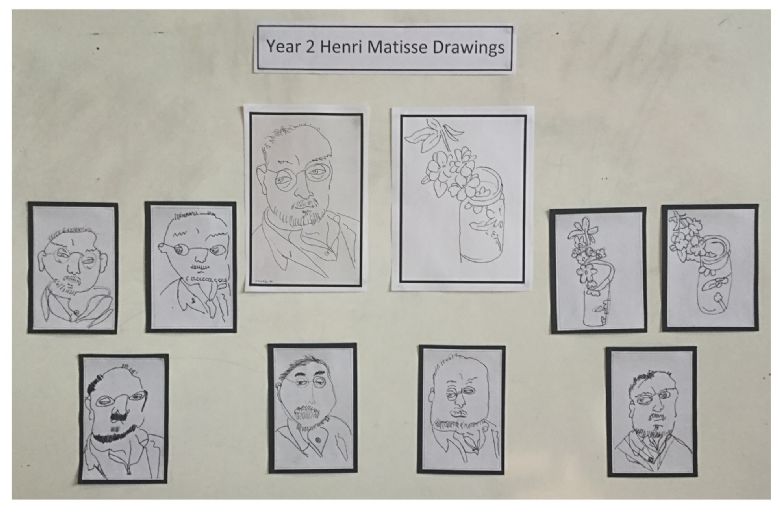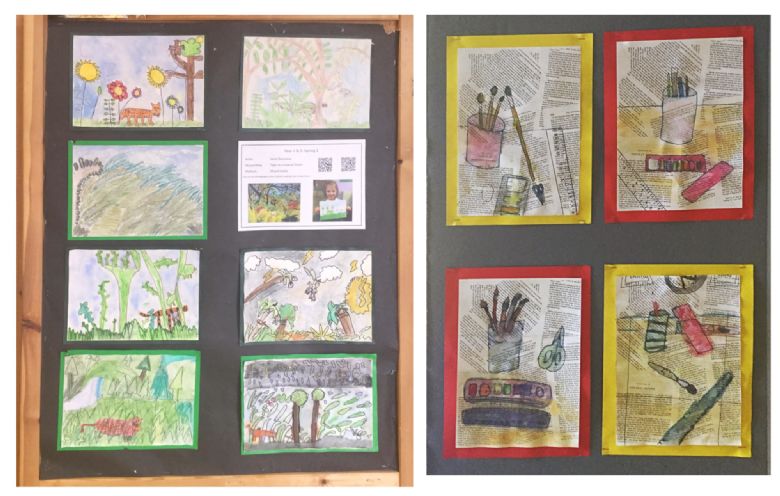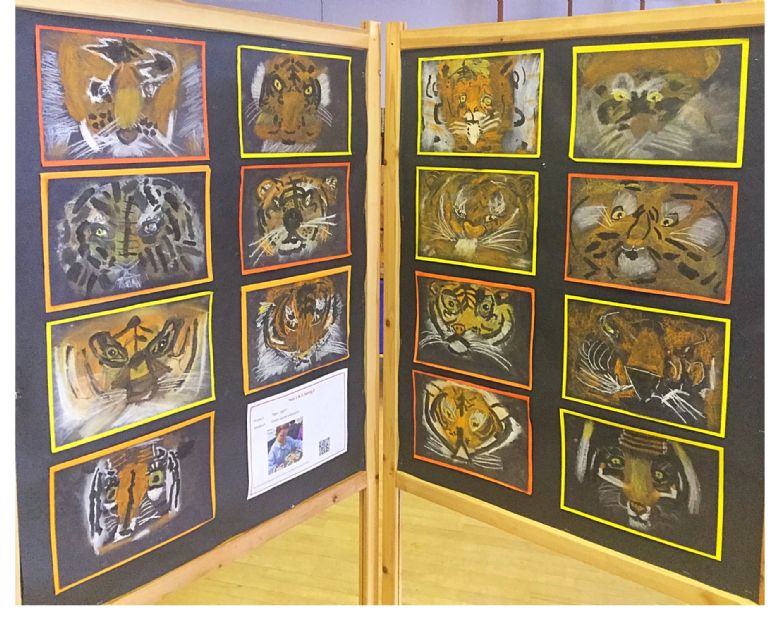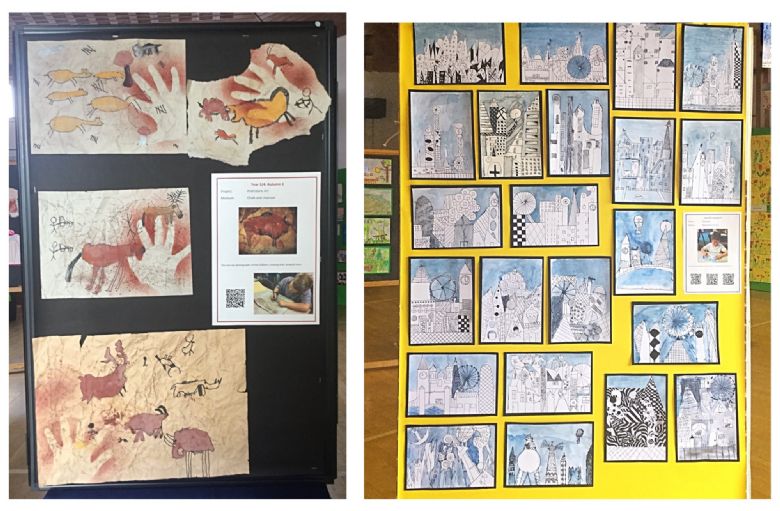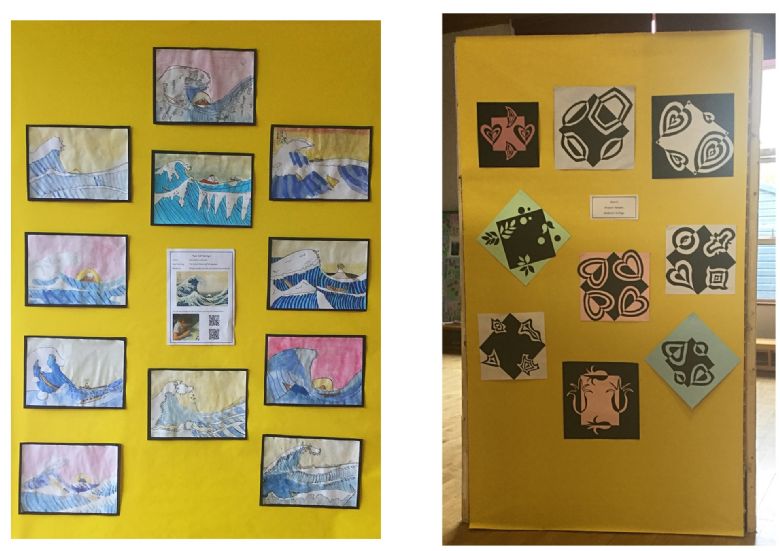 Every available space on the wall was used to display the children's work: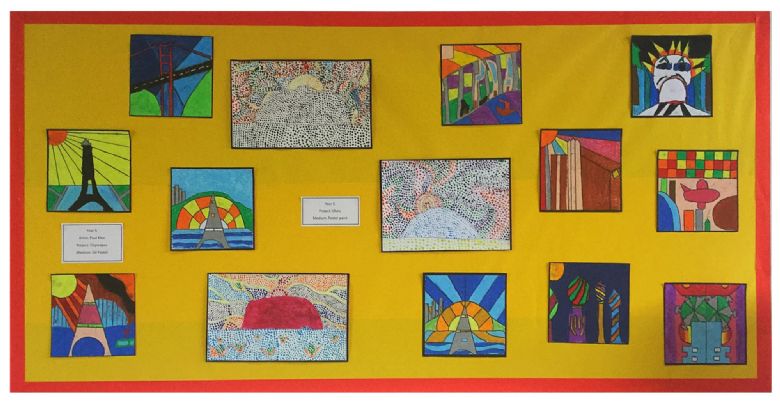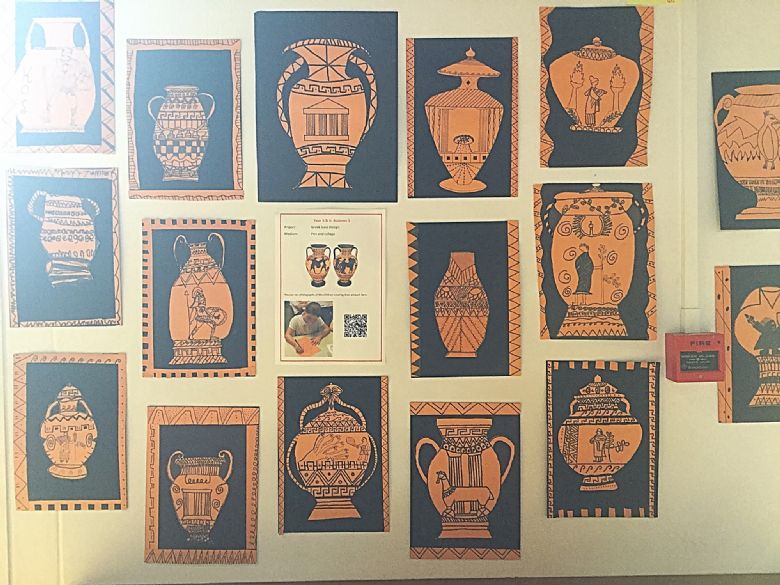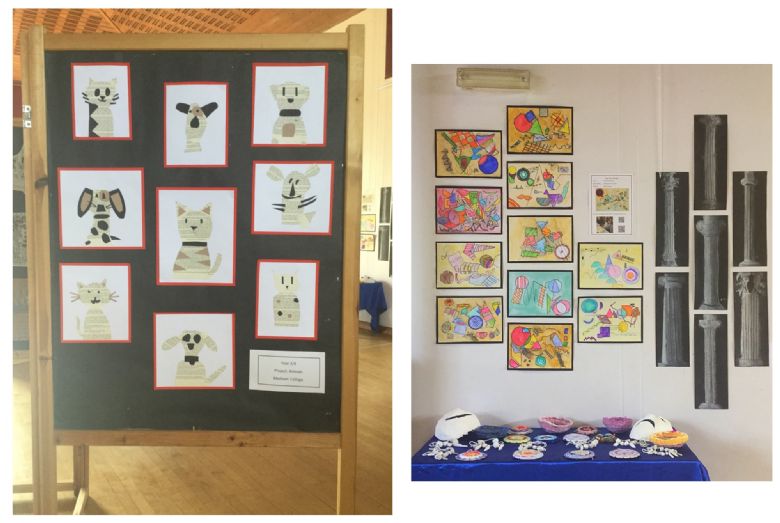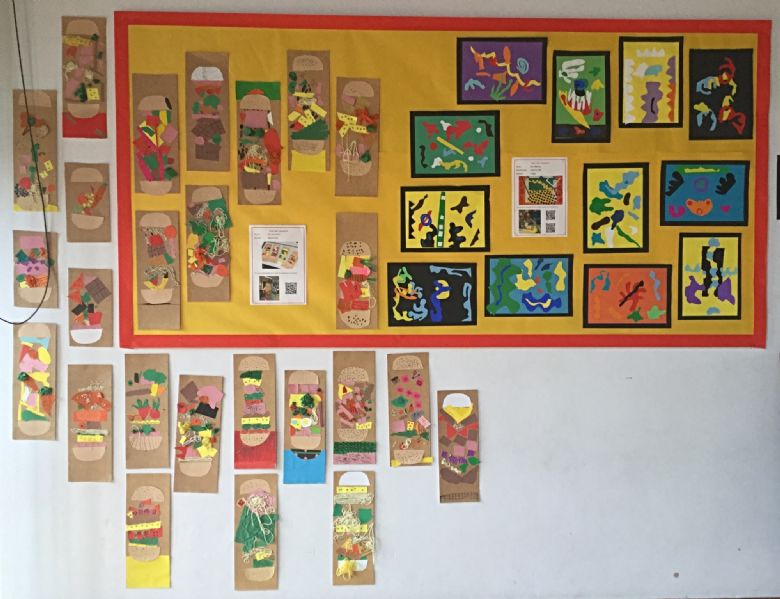 It has been a privilege to teach the children over this past year and I am so very proud of all that they have achieved, from Honeypot through to Year 6. Well done, everyone! I am also grateful to the many adults who so generously helped with selecting, backing and mounting artwork and who kept me calm over a frantic but rewarding few days. I could not have set up the exhibition without them: thank you.