Year 2: James Rizzi Birds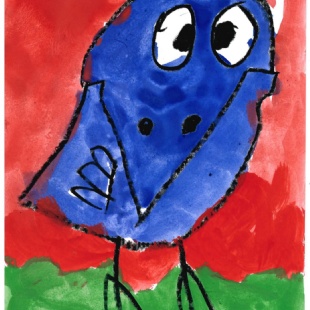 in the first art lesson of this year, the Year 2s painted birds in the style of the American Pop Artist, James Rizzi.
We began by looking at some of his paintings and identifying the characteristic shapes and colours. The children practised drawing their birds on whiteboards until they were confident: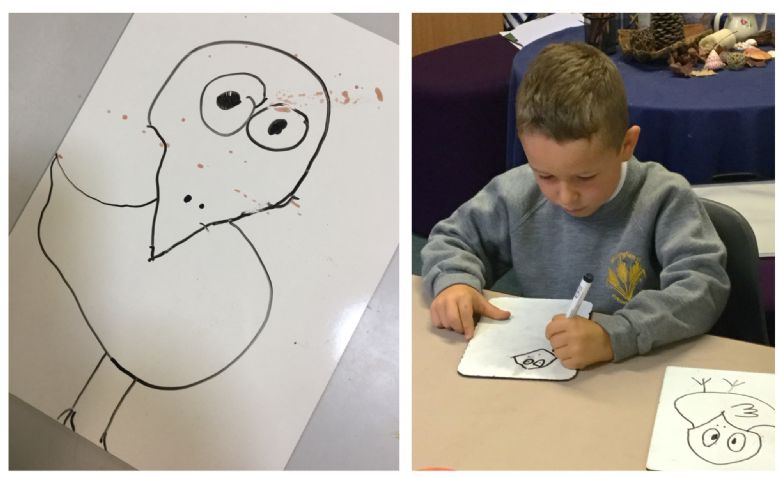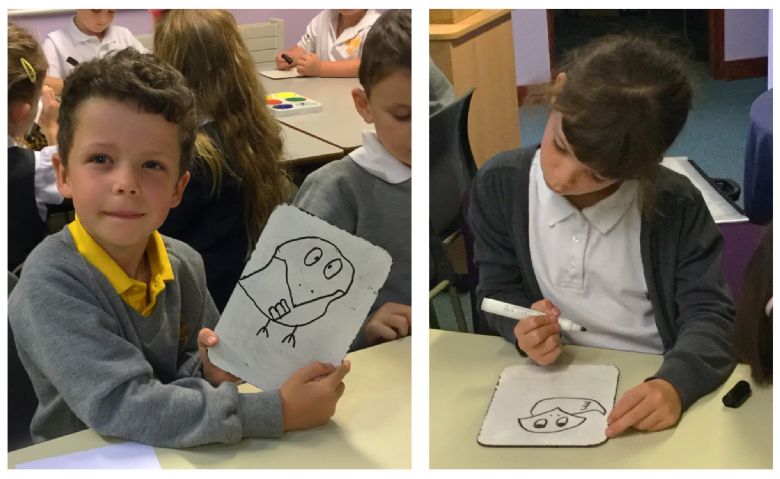 Once they were happy, they drew their design on an A5 piece of card using oil pastel and began to paint: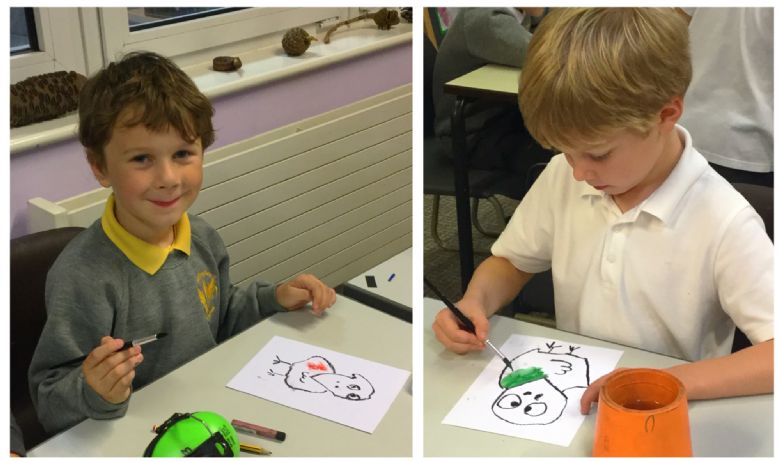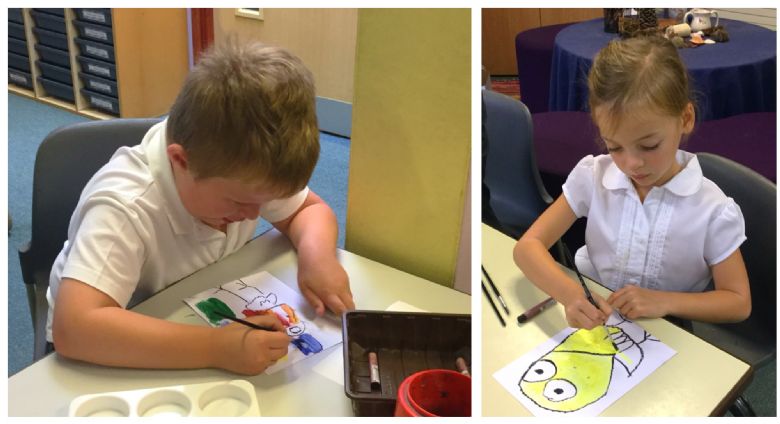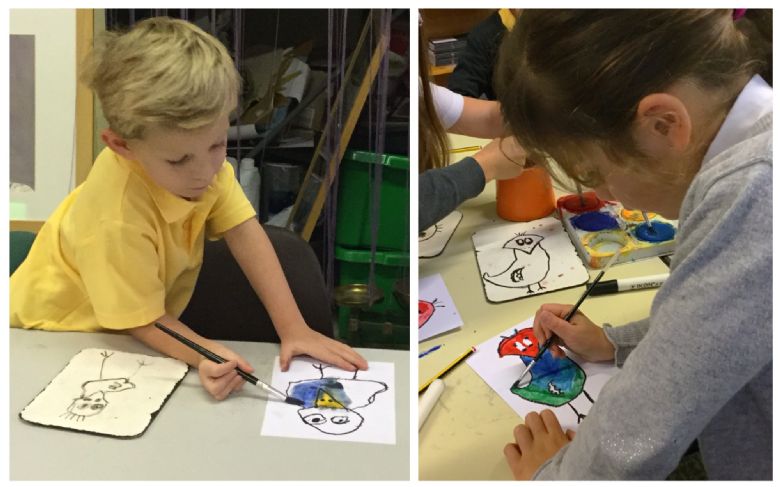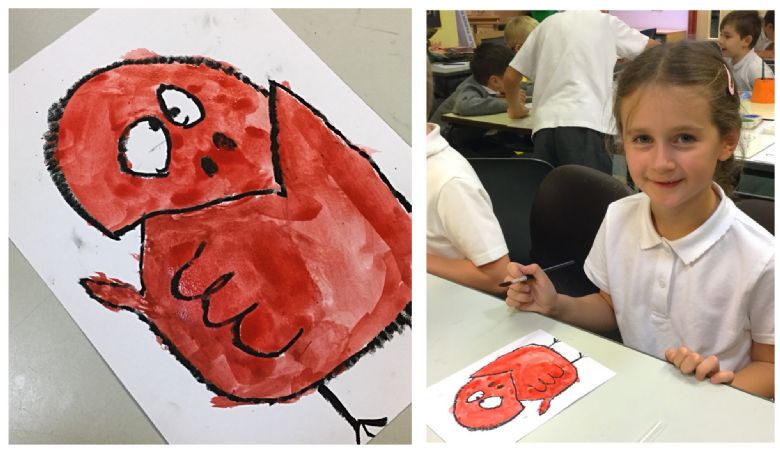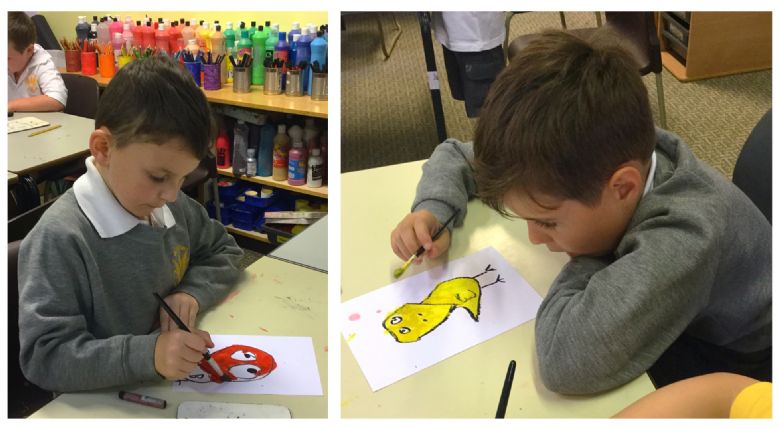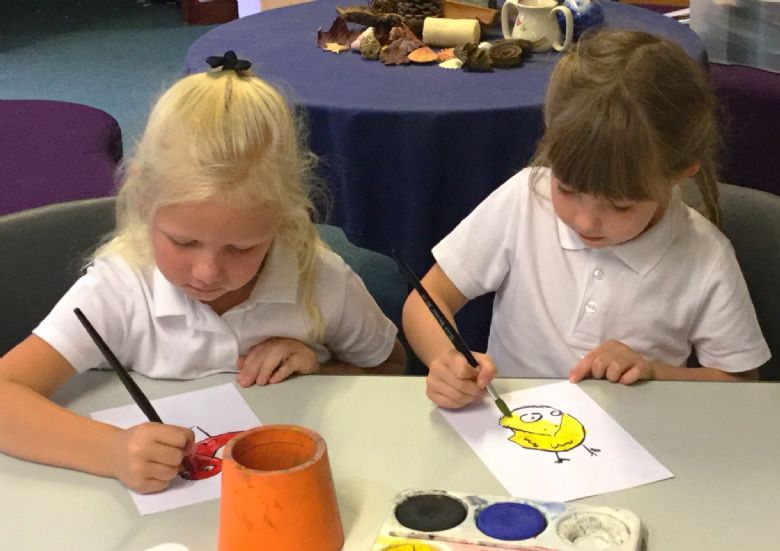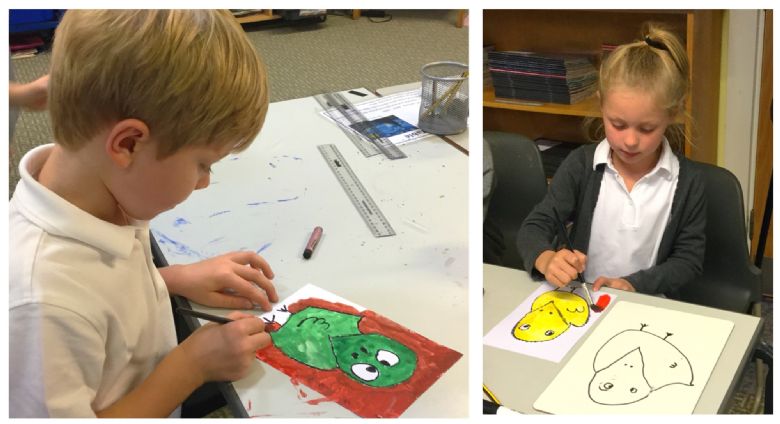 The final stage was adding a colourful background.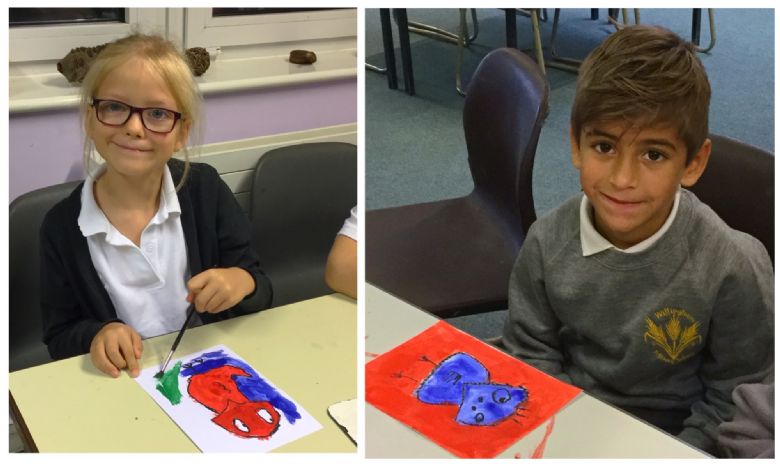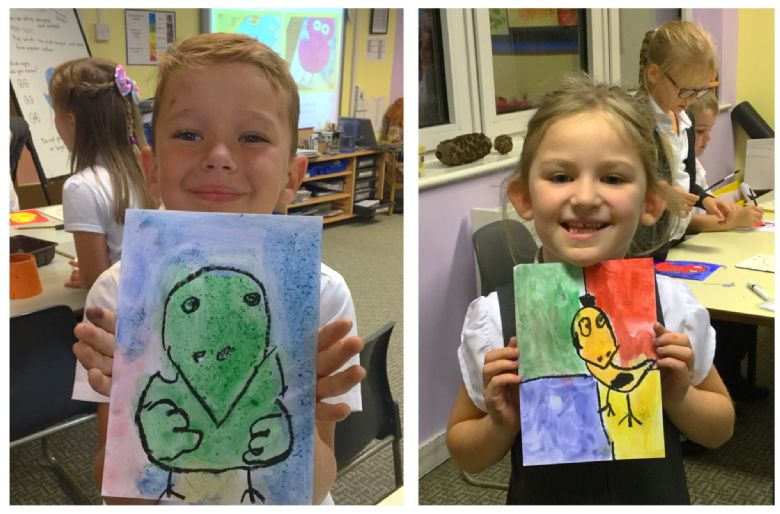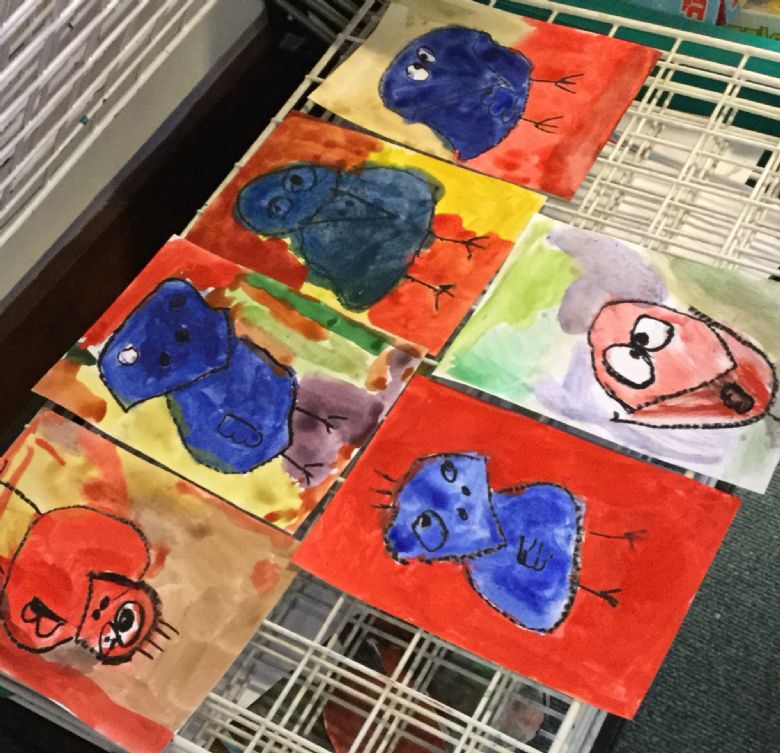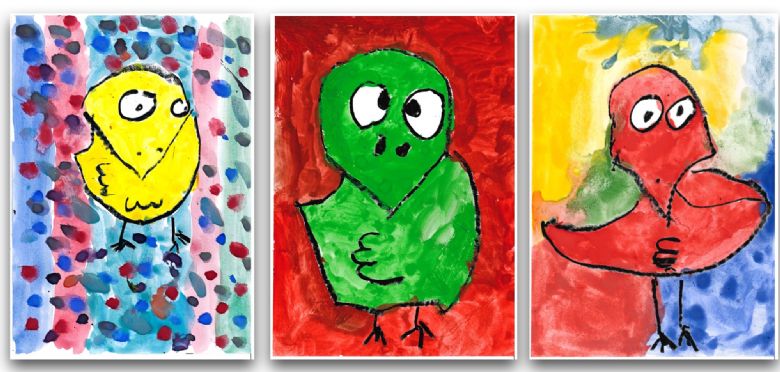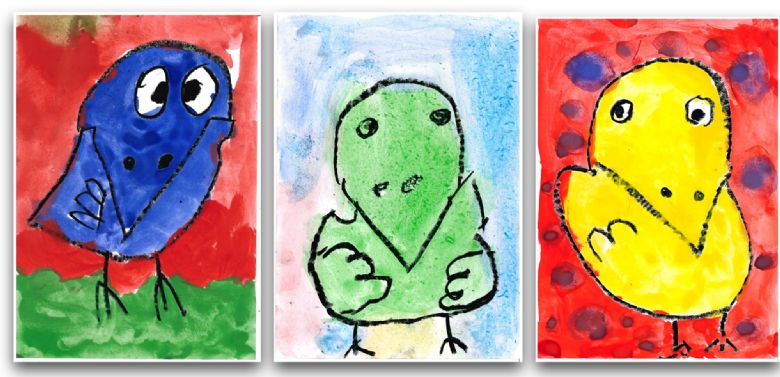 Well done, Year 2: a great start to the year!