Year 3/4: Canopic jars 2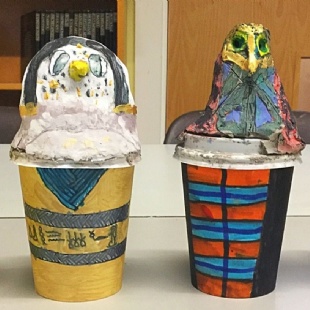 Having modelled and left the clay lids to dry, it was time for the children to decorate their jars.
They referred to their design sheets when transferring the images and hieroglyphs to the body of the jar and used a combination of paint and felt pen to add colour: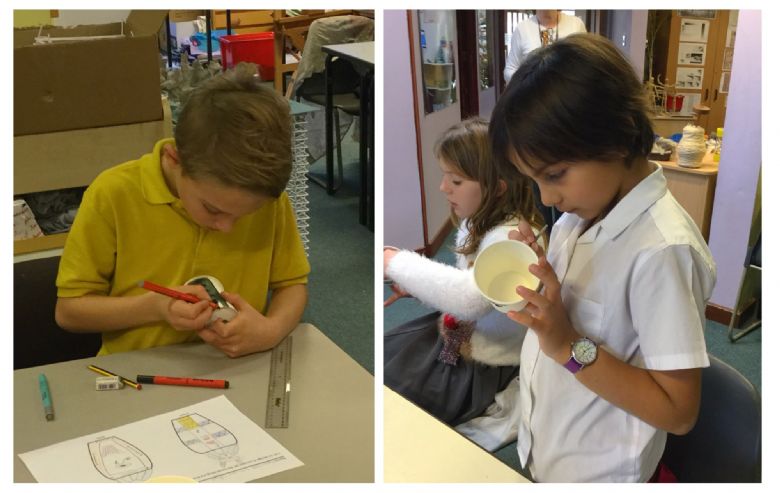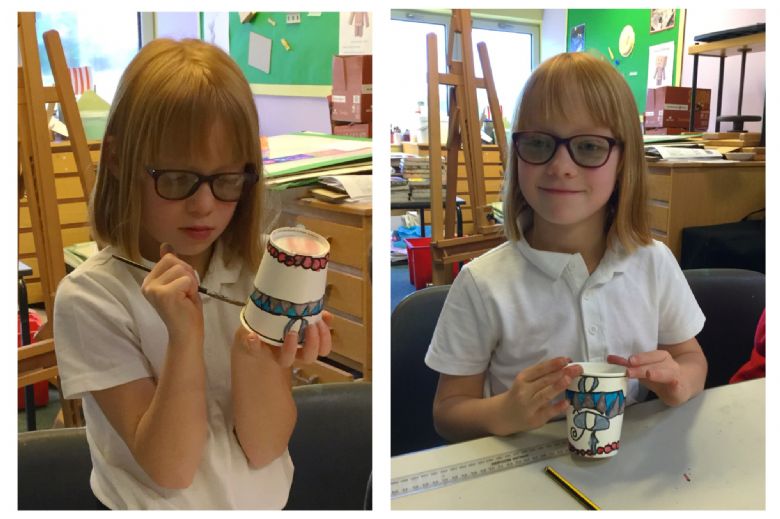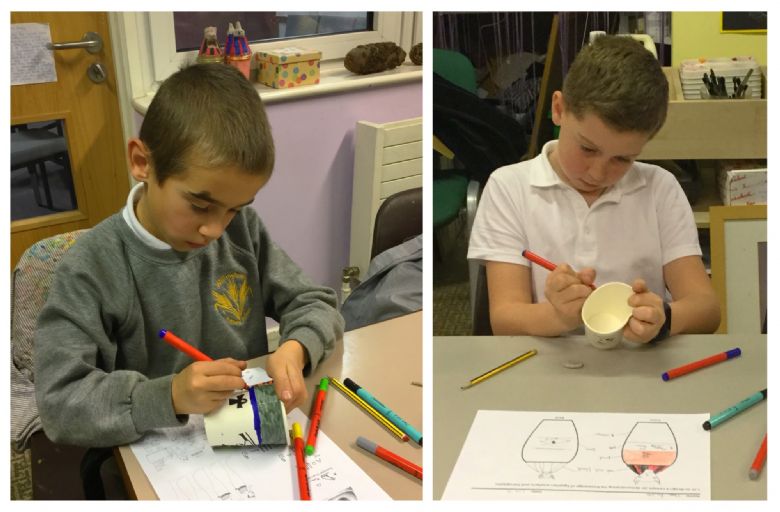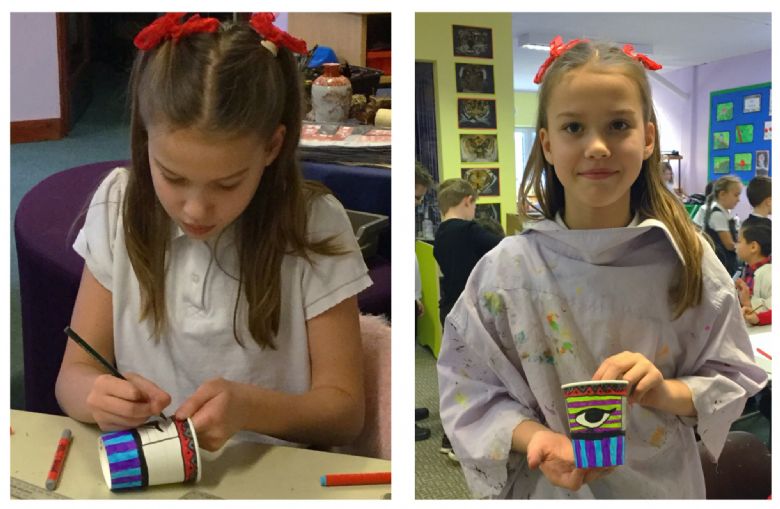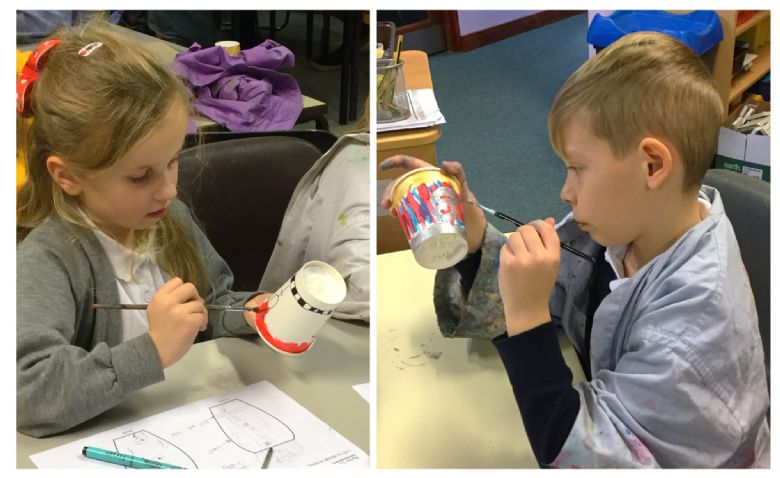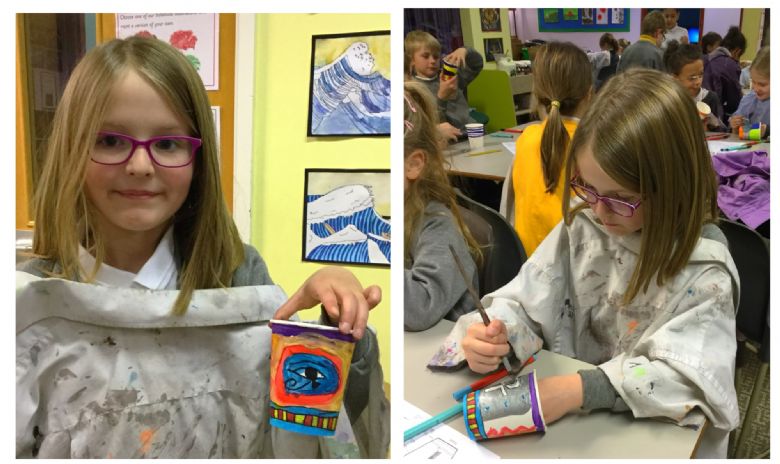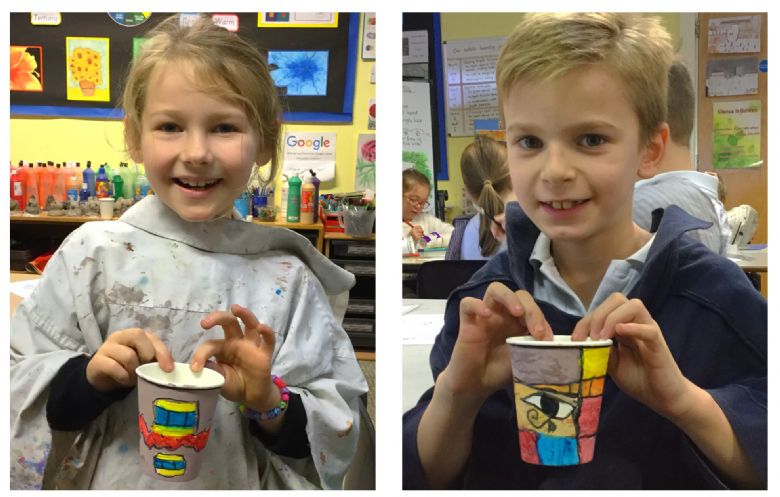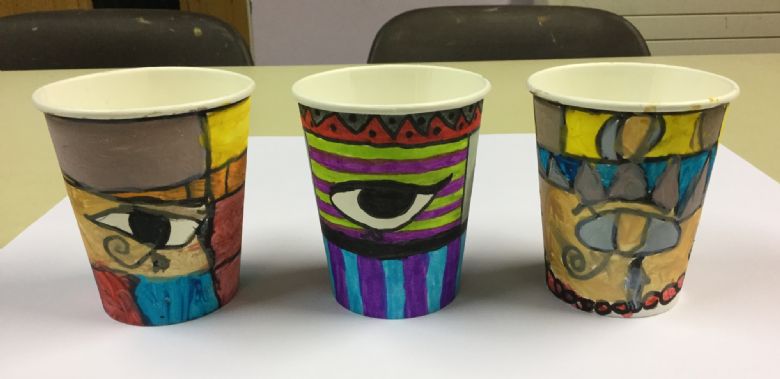 The final task was to paint the dried lids and assemble the finished jars.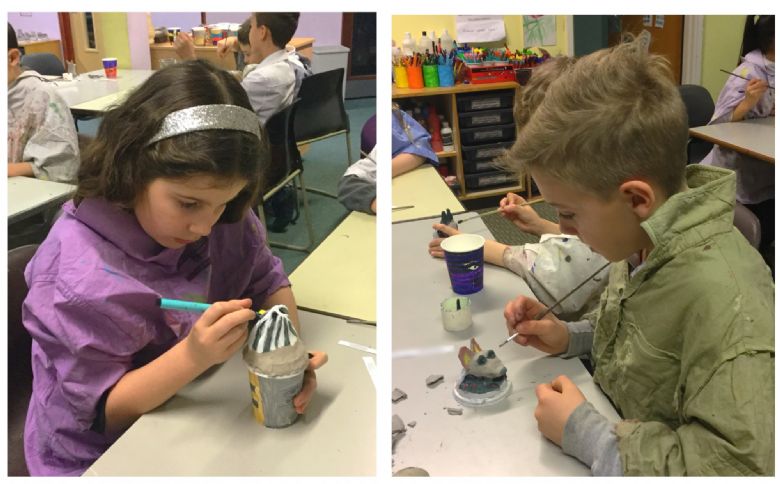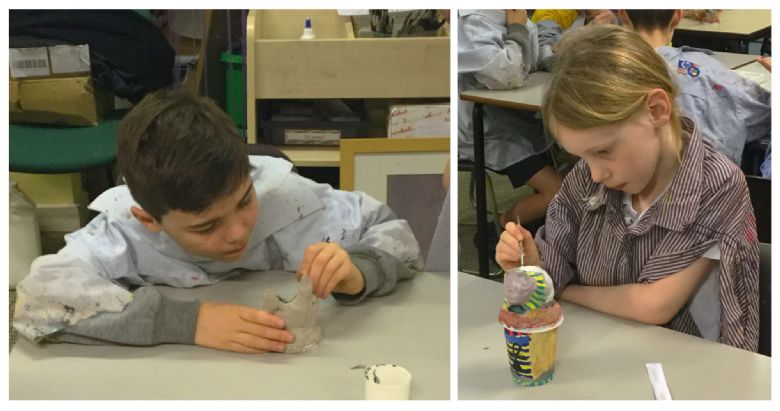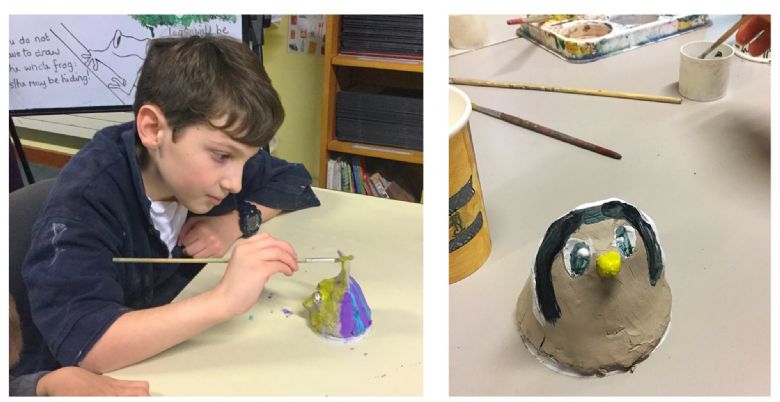 The children worked hard on their projects and the finished jars look very effective.