Artist-based projects at WPS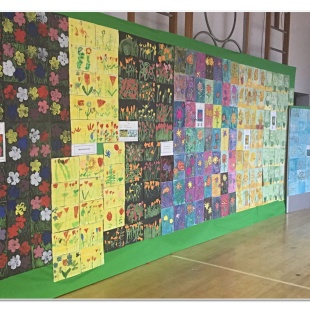 Mr Morel and I felt privileged to be asked to give a short presentation on how to develop a knowledge-rich art curriculum at the Wonder Years Conference at the end of January. Since then, I have had a few enquiries about the art curriculum at Willingham Primary School, and in particular, about the projects based on specific paintings and artists. As a result, I thought that it might be helpful to look back over some of the work that we have completed over the past eighteen months or so.
From Year 1 onwards, we have regular units in which the children are introduced to the work of a particular artist, study a specific painting or other work and identify techniques which have proved successful. The final objective is never to attempt to produce an exact copy of the work we are looking at but we do practise details and effects from the original which the children can then begin to use in their own creative work. In this way, they can experiment with and improve their mastery of a wide range of media until they are themselves confident and independent artists while at the same time, learning about art history and making rich and powerful links to other areas of the curriculum.
Here are the Year 1s and 2s, learning about Henri Rousseau. They created their own version of his painting Surprised! (1891) on both a small and a large scale and went on to make some very effective tiger pictures: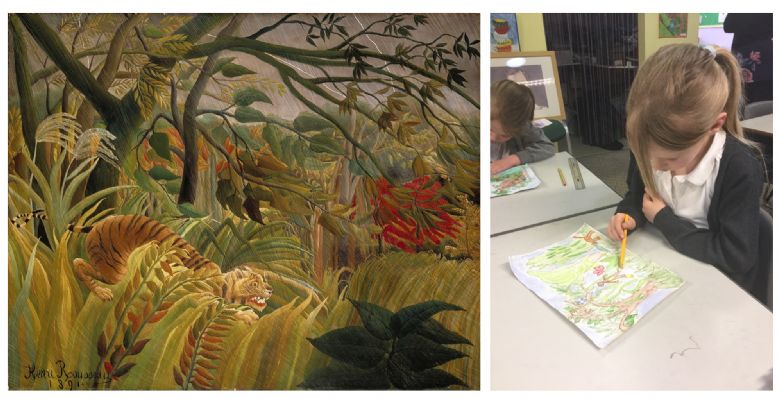 As part of their history topic on the Victorians later in the year, the Year 1s and 2s learned about William Morris, discussed the difference between painting and printing and used printing blocks which they had made from clay: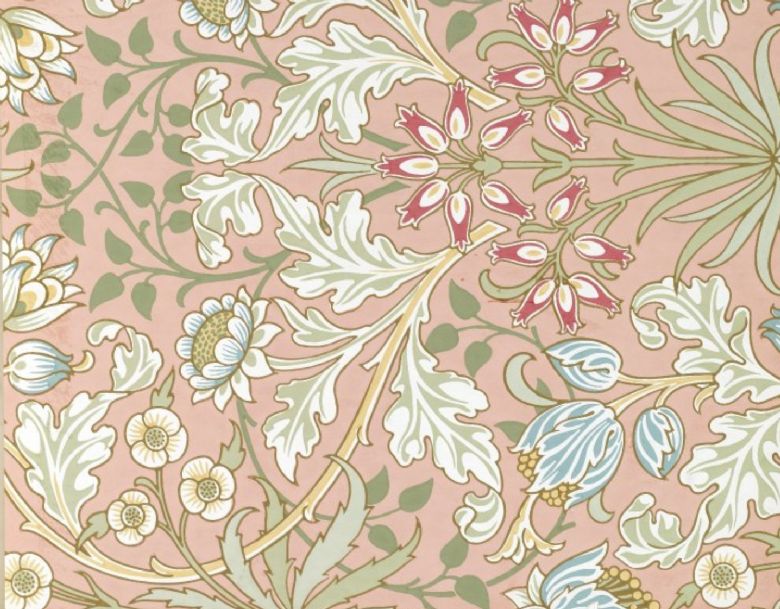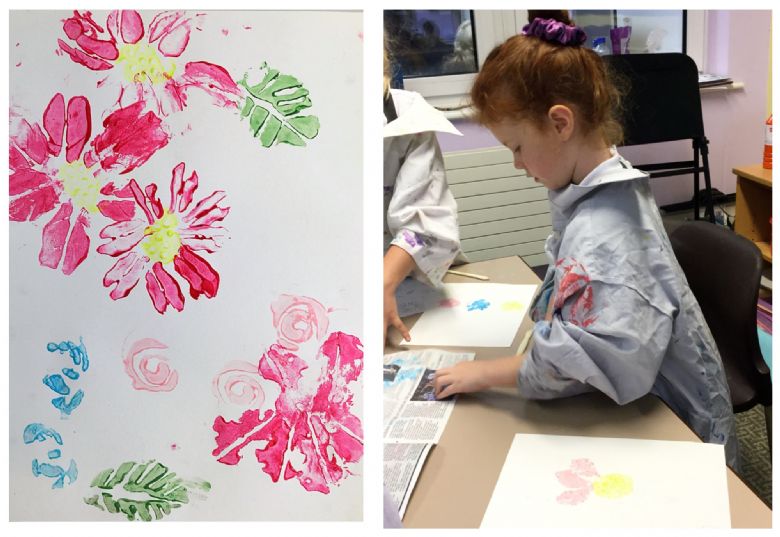 The children were not able to make their own wood blocks but gained an understanding of how these might work by 'carving' into a pizza base using a sharp pencil and using this as a printing base: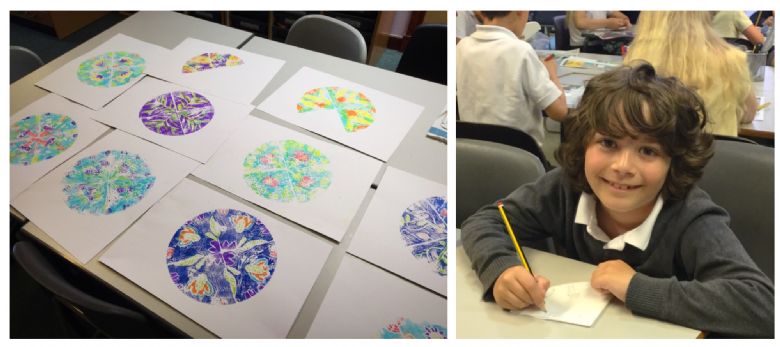 In their work inspired by Henri Matisse's Codomas (1943), the children developed their scissor skills and learned about the effective use of colour and composition: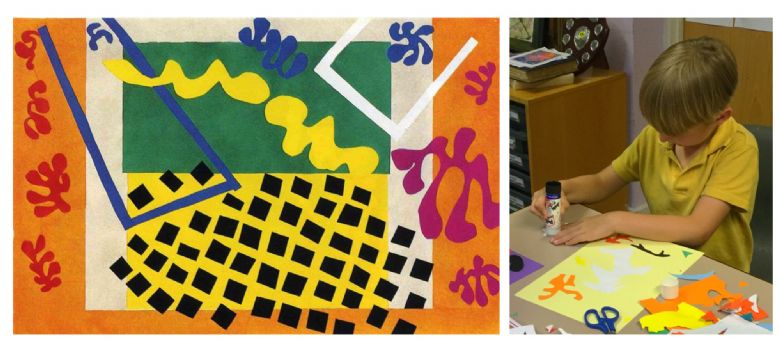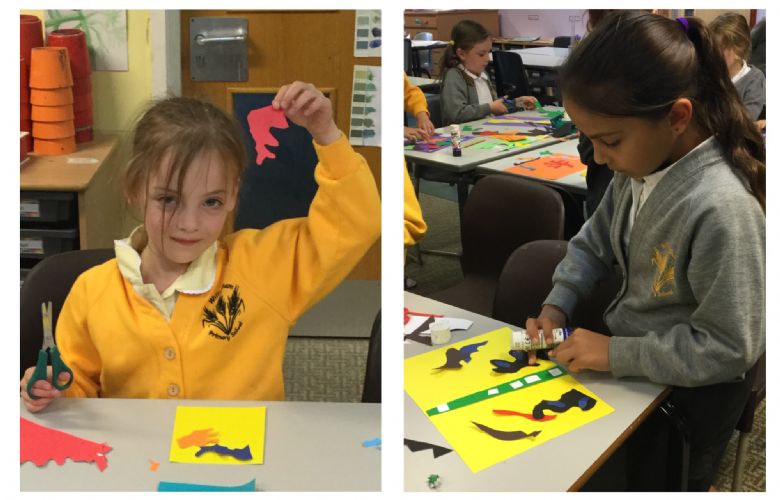 Here is some KS1 work inspired by the American artist, James Rizzi: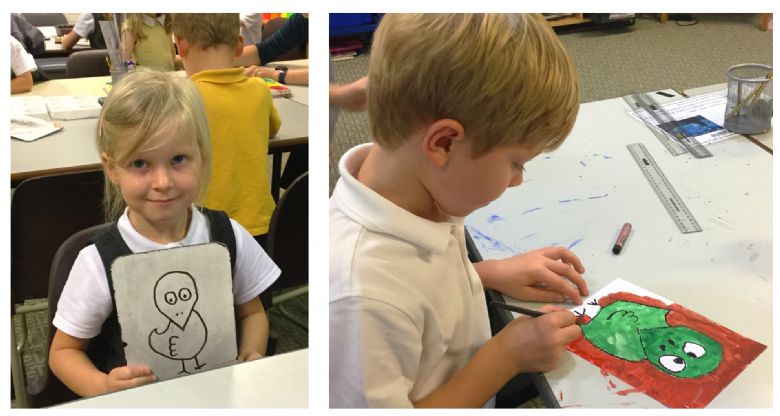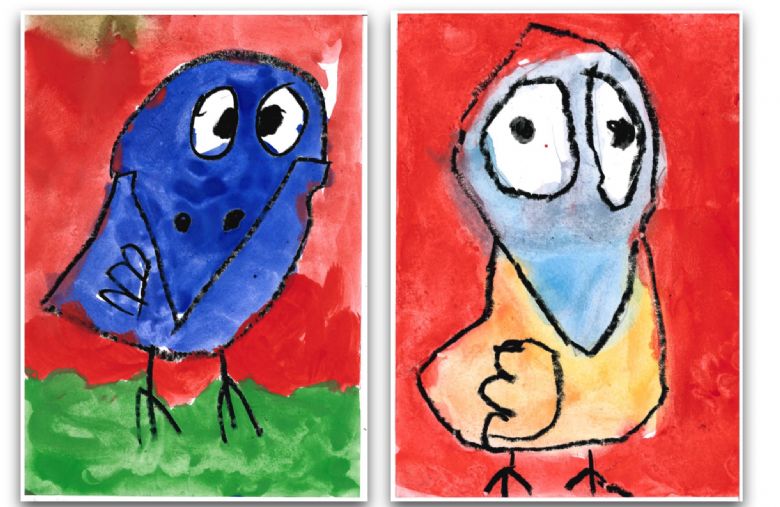 As part of their history topic on the Great Fire of London, the children looked at a number of contemporary paintings of the Fire including those by Jan Griffier: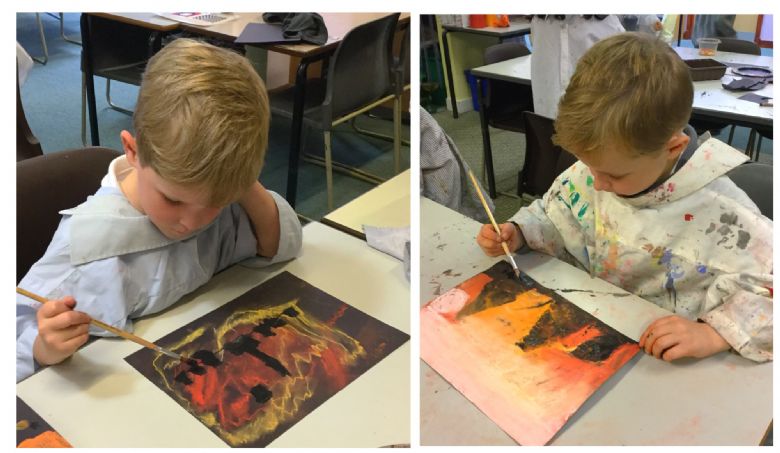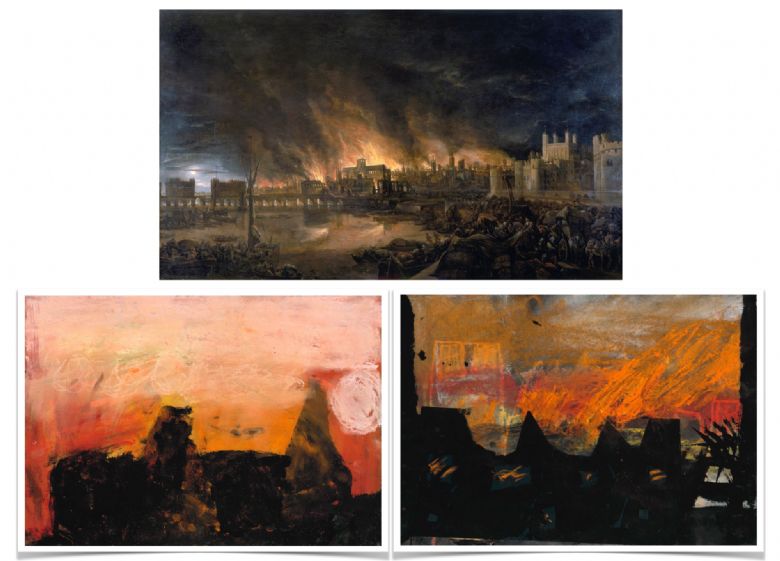 The Year 2s particularly enjoyed making pictures inspired by the contemporary Japanese artist, Yayoi Kusama: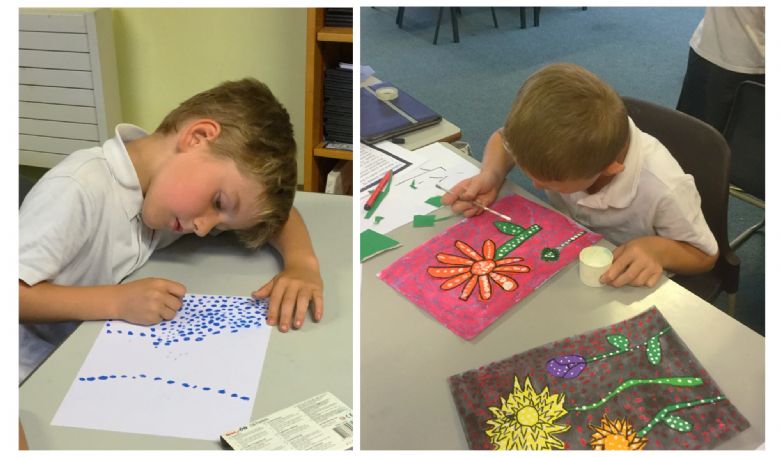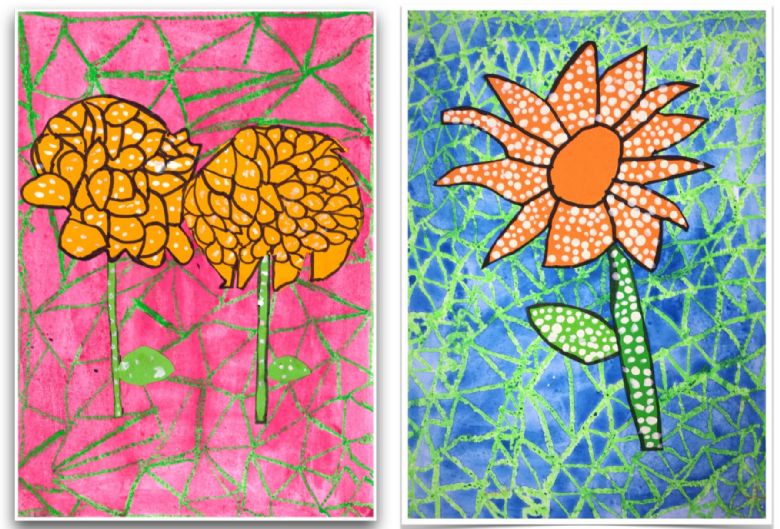 More recently, the Year 1s and 2s studied Starry Night (1889) and learned about Van Gogh: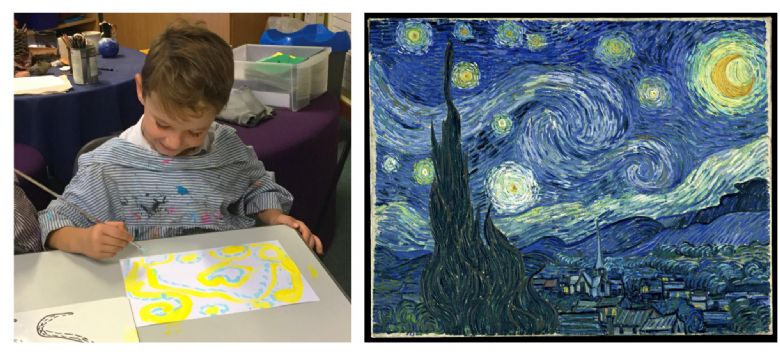 The artist-based lessons continue in KS2. In Year 3/4 last summer, we completed a project in which each of the three parallel classes made artwork inspired by Van Gogh's flower paintings: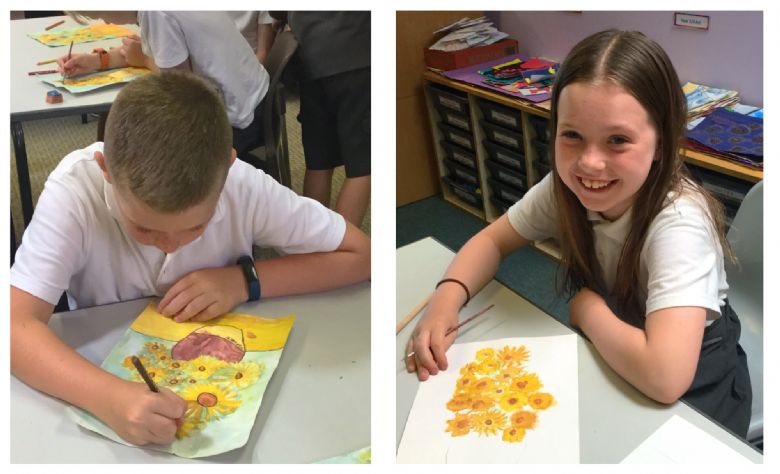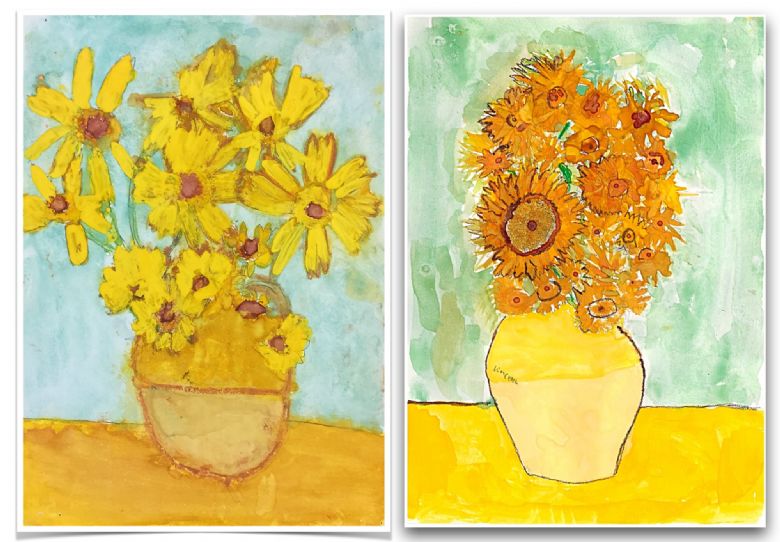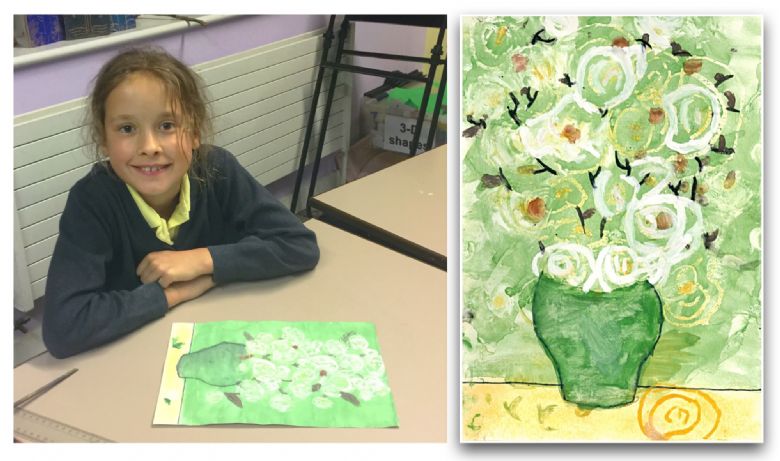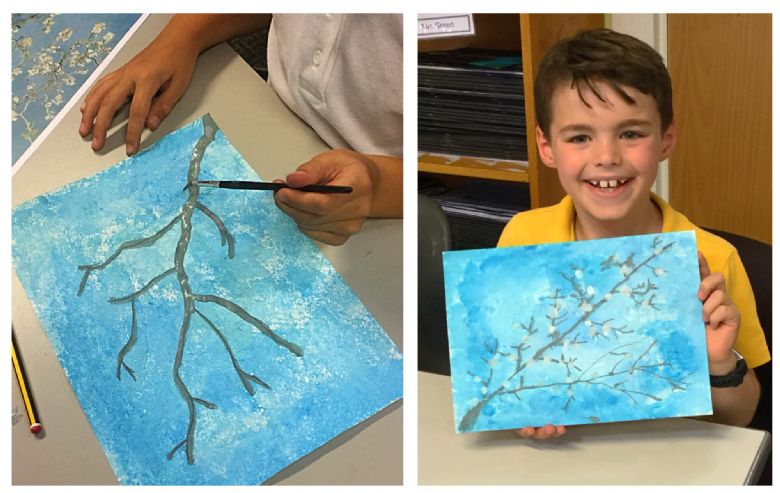 The Year 5/6s studied L. S. Lowry's V. E. Day (1945) as part of their history topic on World War II and went to produce pictures in the earth tones typical of Lowry's industrial cityscapes: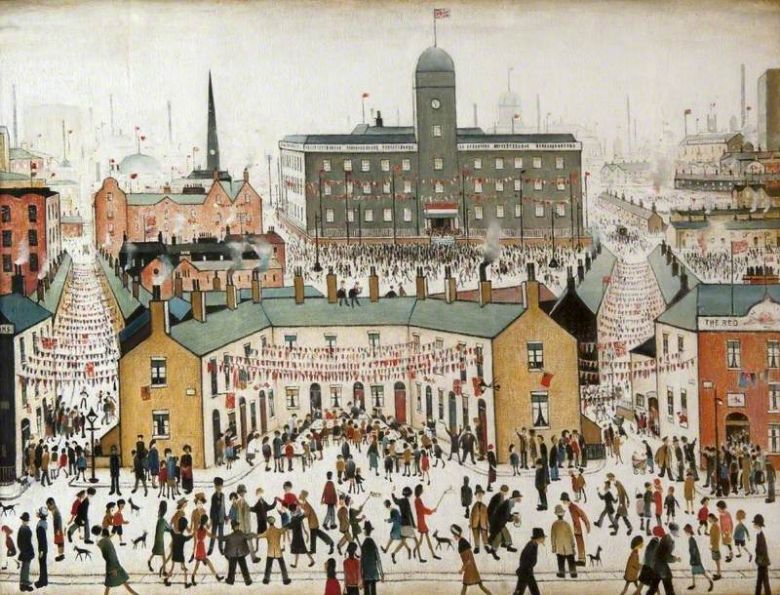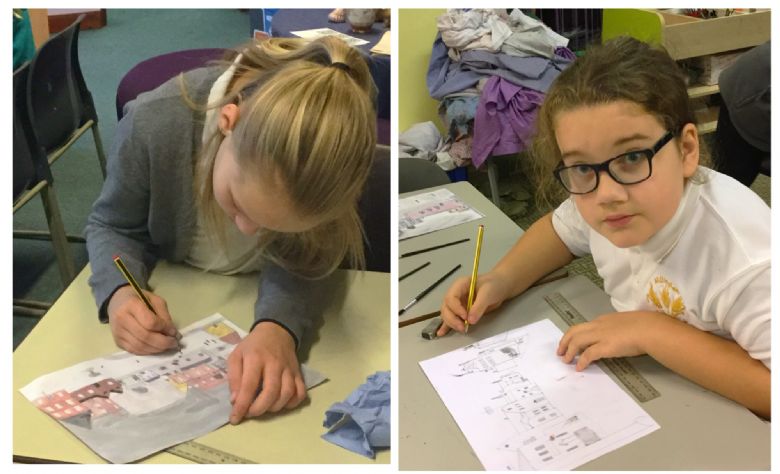 In the Year 3/4 project on Hokusai's Great Wave off Kanagawa, the students endeavoured to produce an impression of power and movement through the effective and use of colour and varied line: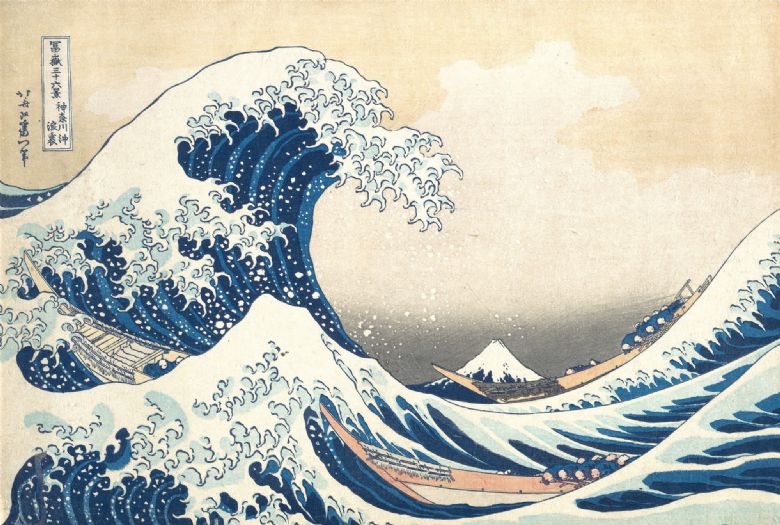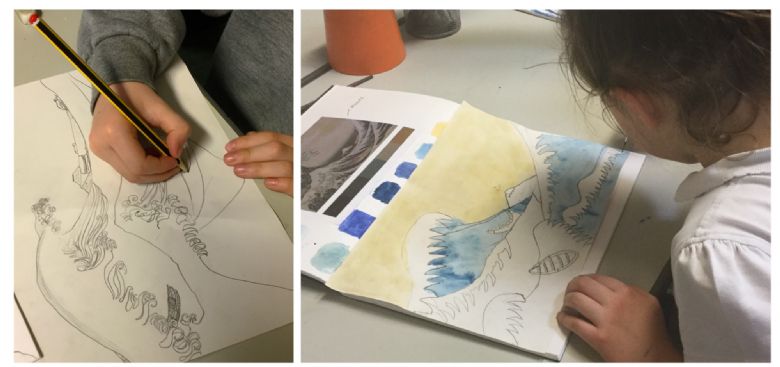 In their project in which they studied Wassily Kandinsky's Composition VIII (1923), the Year 5s and 6s learned about synaesthesia, listened to music by Stravinsky and created abstract paintings inspired by music: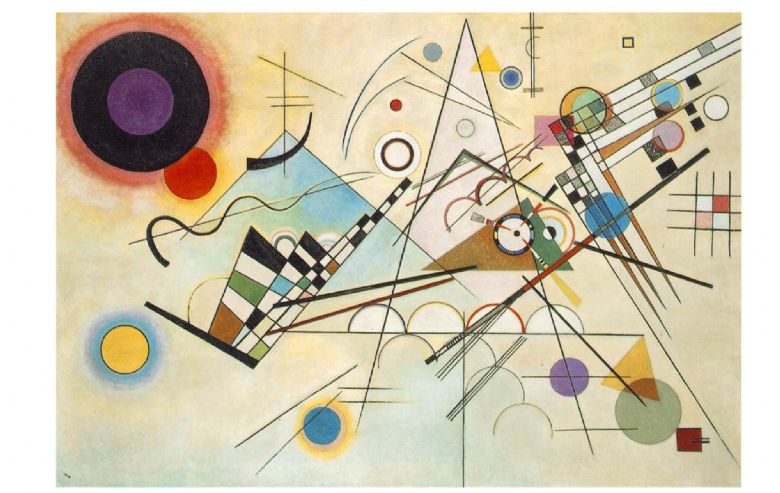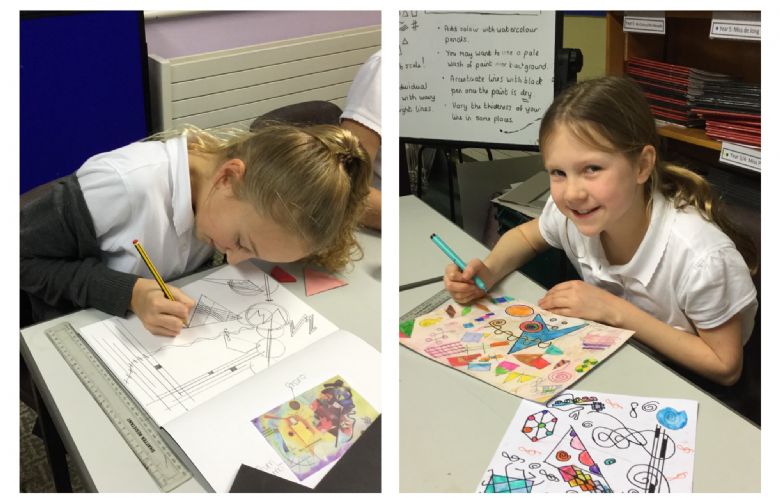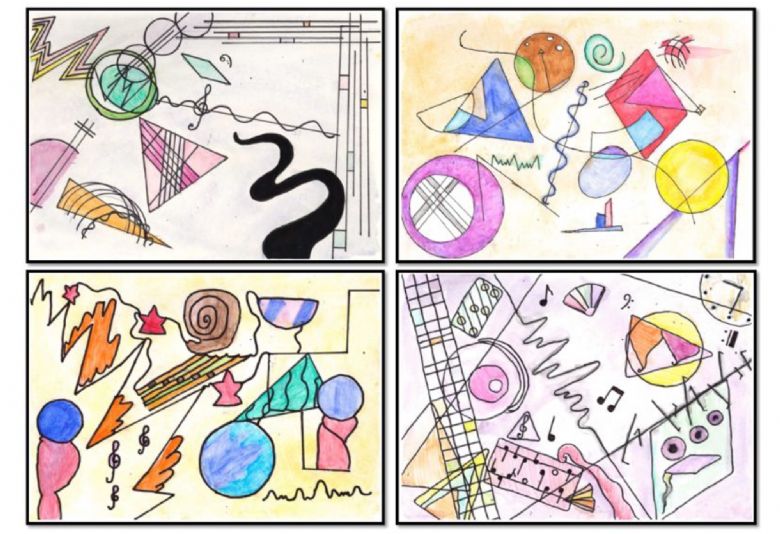 This is just a selection of our artist-based lessons: the children have also learned about Friedensreich Hundertwasser, Pablo Picasso, Ton Schulten, Piet Mondrian, Andy Warhol and many others. Haven't said this, it would wrong to give the impression that all of our lessons begin with the study of a specific work or artist. Over the last year, we have, amongst other things, taken part in the village Advent Window Scheme and an art exchange with our twinned town in France, made Christmas Cards, studied cave painting and made Canopic jars. The students also have opportunities to do observational drawing and independent artwork. Nonetheless, the artist-based units are central to our curriculum and the children really enjoy learning about iconic works of art and influential artists and movements. It is an absolute pleasure to teach such creative and enthusiastic students and I am very proud of the quality of the work they produce.