Year 1 & 2: Adinkra Cloth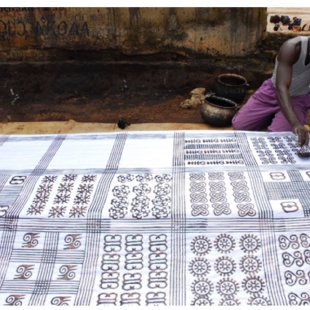 Over the past two weeks, the Year 1s and 2s have been learning about Adinkra symbols. We discussed how symbols can represent important ideas and concepts, learned how stamps in Ghana are made from calabash gourds and looked at the work of contemporary artists such as Owusu-Ankomah.
In the first week, the children designed and made their own stamps using cardboard and foam.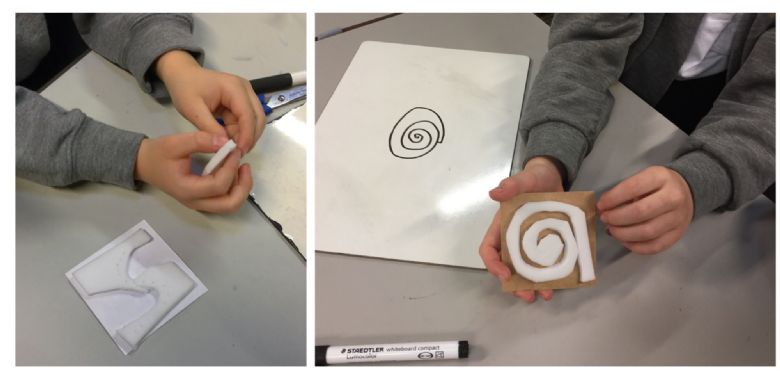 The children were able to make thoughtful observations about what their shape symbolised and why.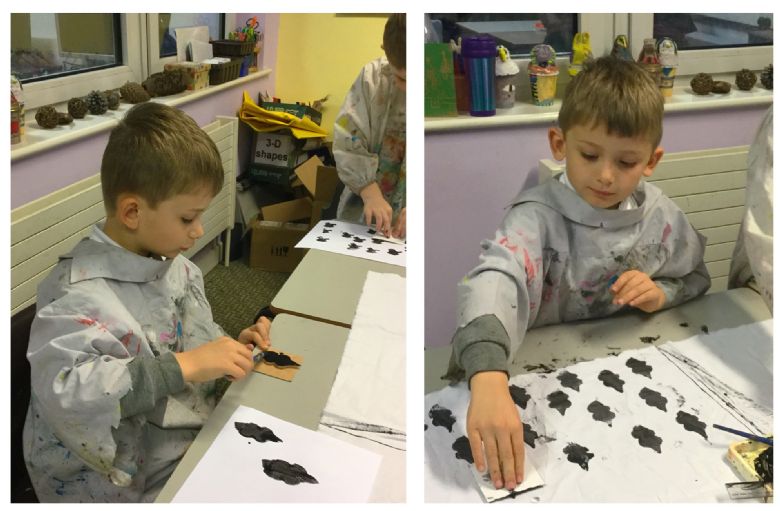 In the second week, we used our stamps to create our own version of adinkra cloth. The children really enjoyed the process of stamping on fabric: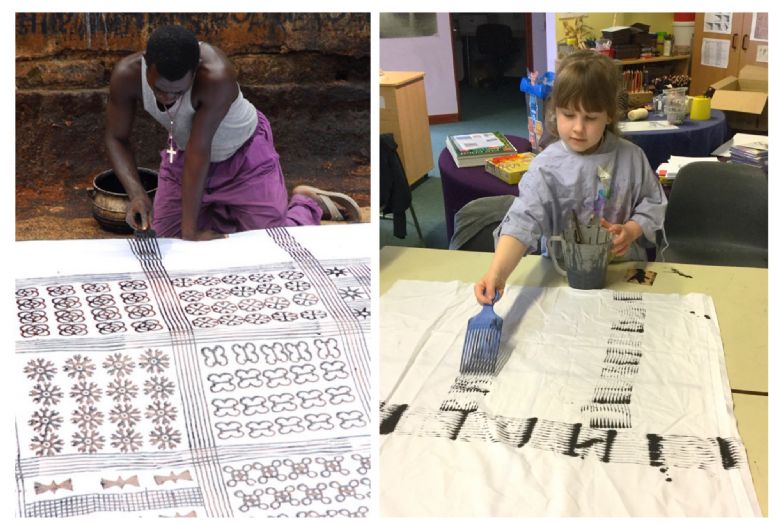 We also made marks with combs a little like those on traditional Ghanaian adinkra cloths.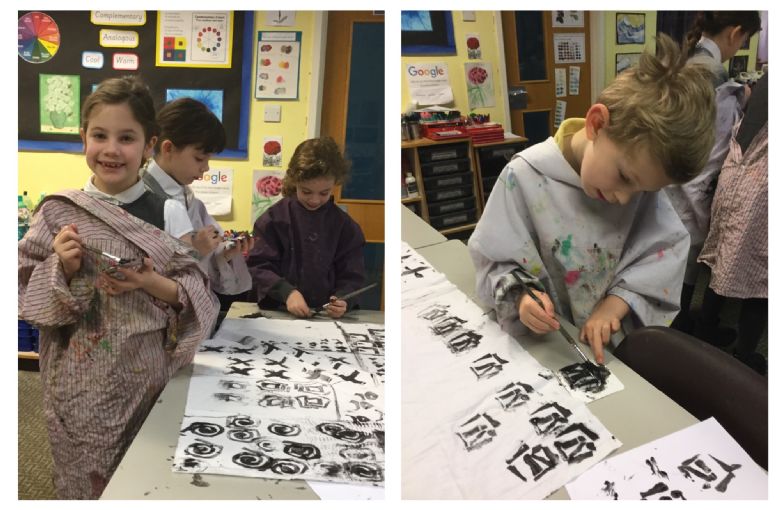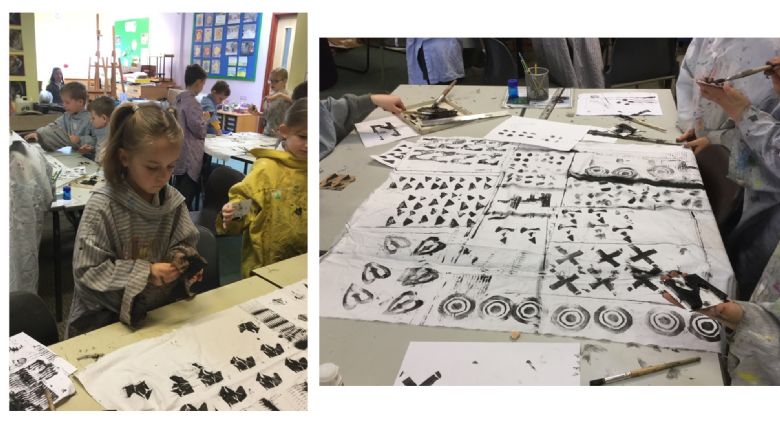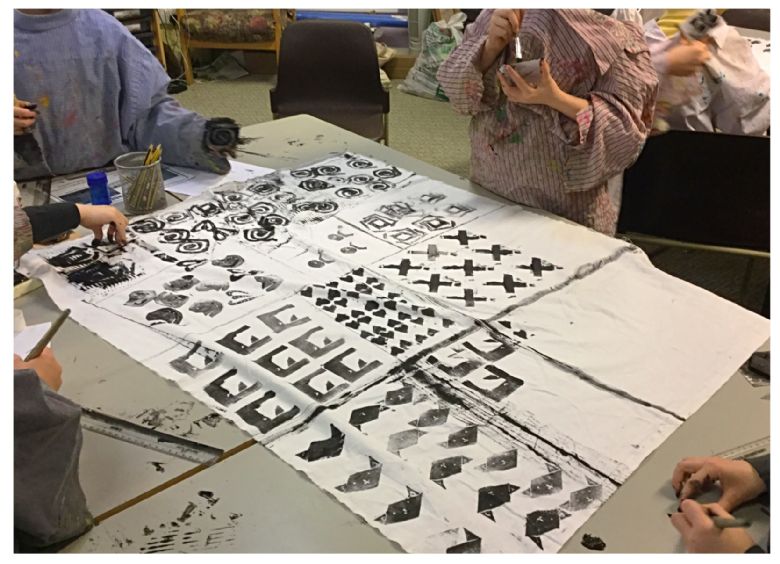 Here are some of the children from Miss Brook's and Miss Price's classes working together to create their cloth: