Clay day in Years 3 & 4!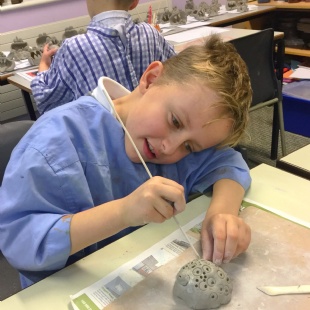 Having created our monster pot designs last week, it was time to get out the clay. There is always great excitement in the Art Studio on Clay Day.
The children set up the tables and made sure that they had everything to hand.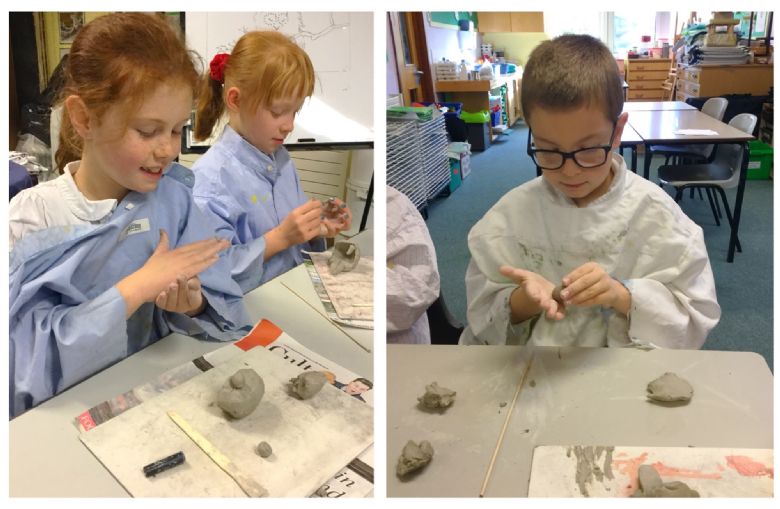 They began to knead, divide and shape their clay with great care: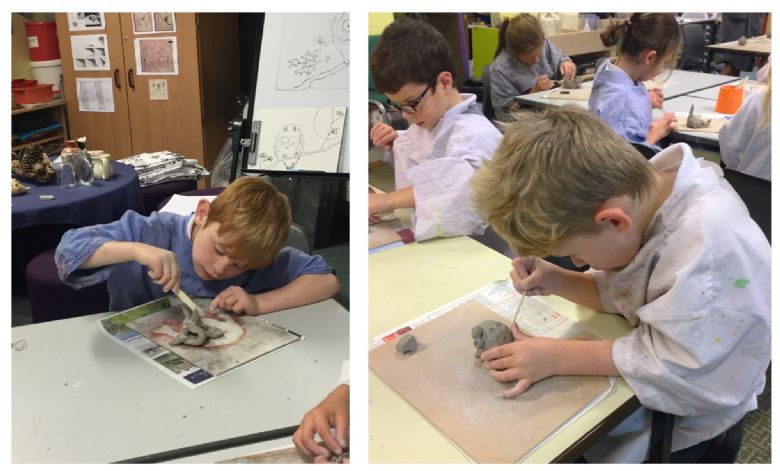 It can be messy work but everyone had fun: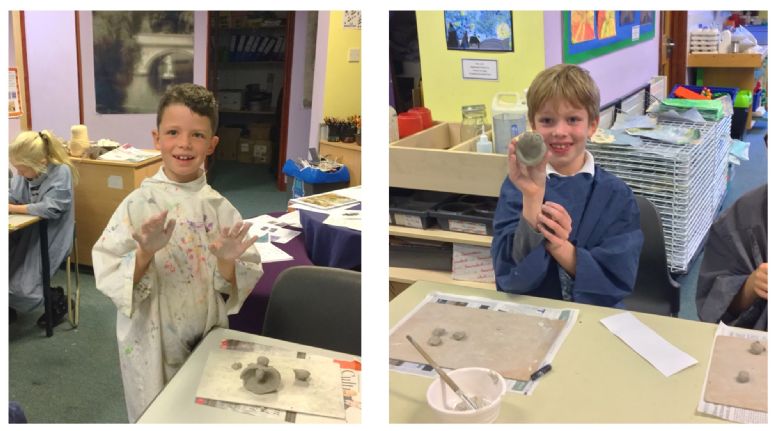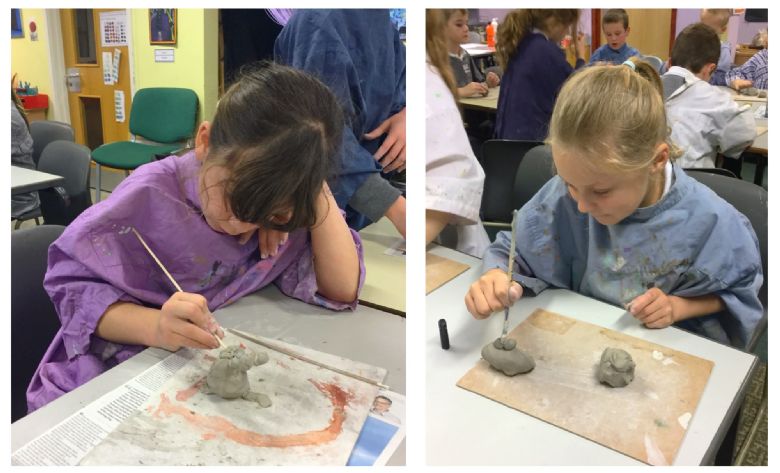 We had learned how to score and stick the different parts of the design together with slip.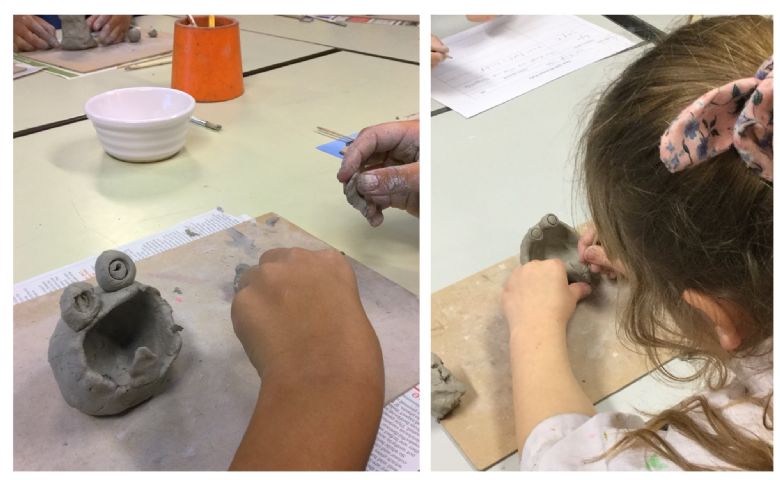 The children had also planned how to add texture to their design by impressing, scratching and piercing.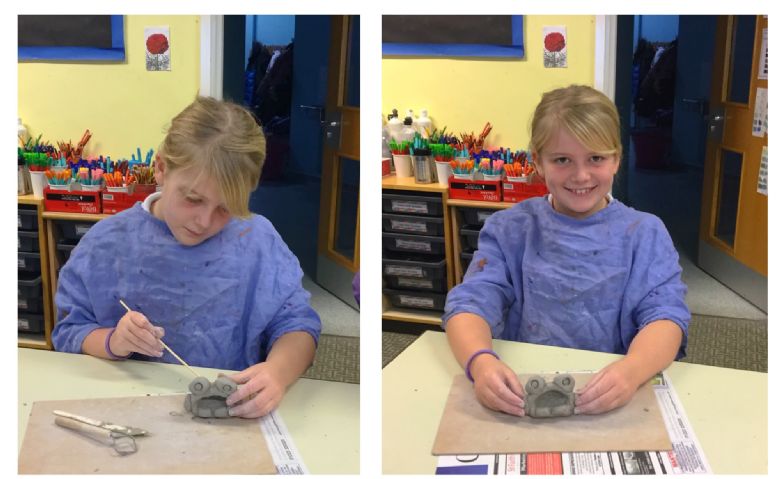 It was wonderful to see their imaginative ideas come to life: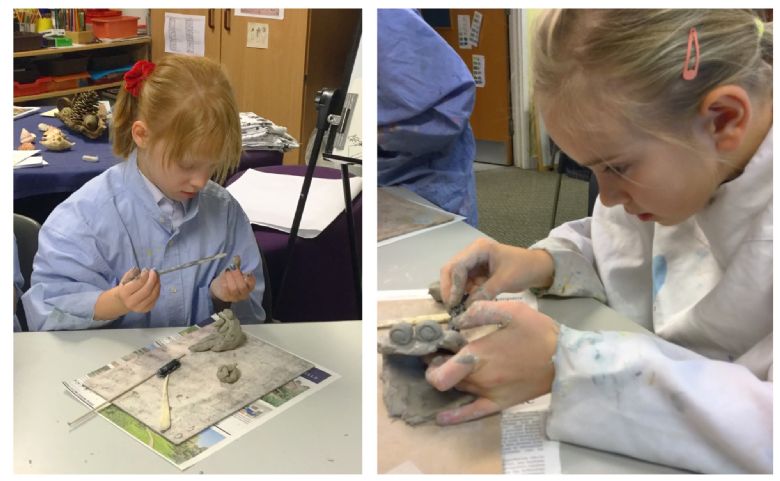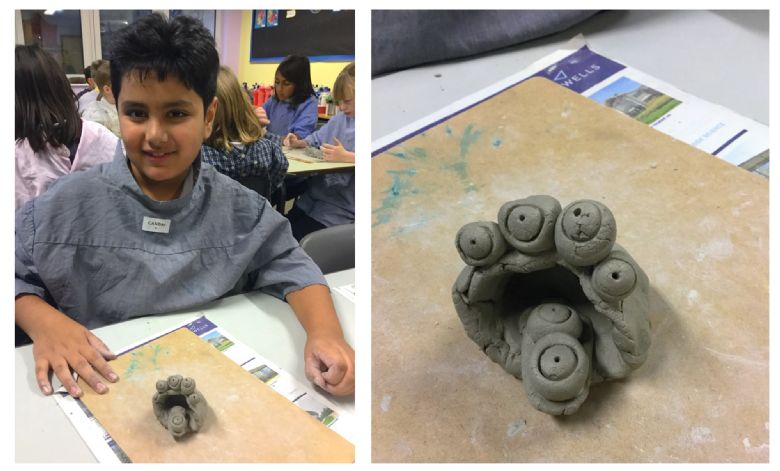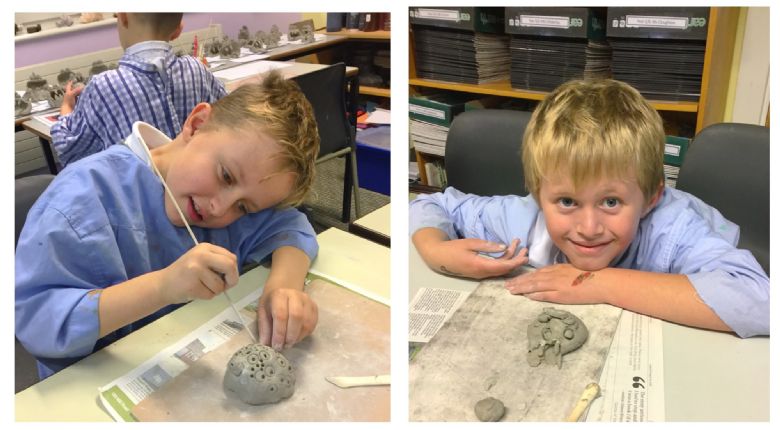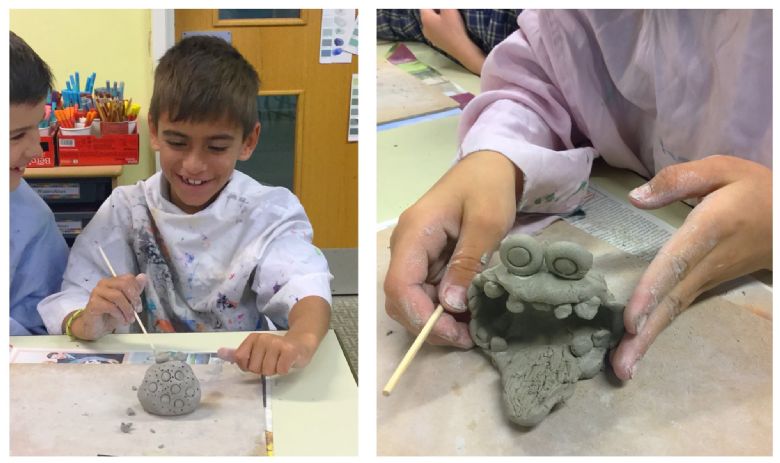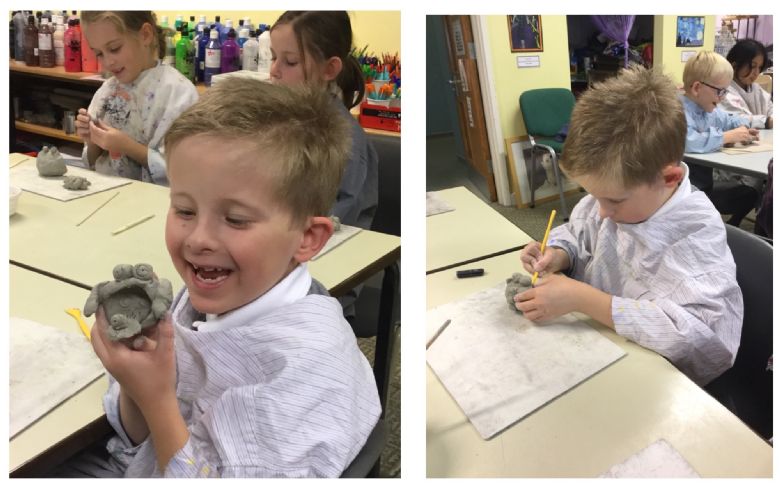 The children were very proud of their pots so far.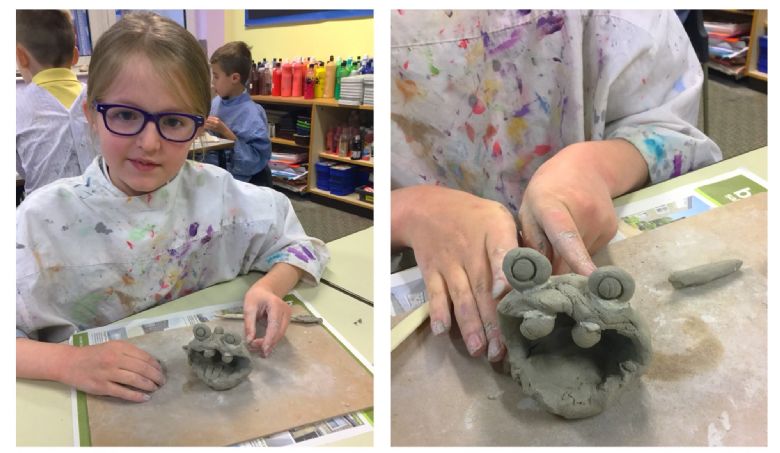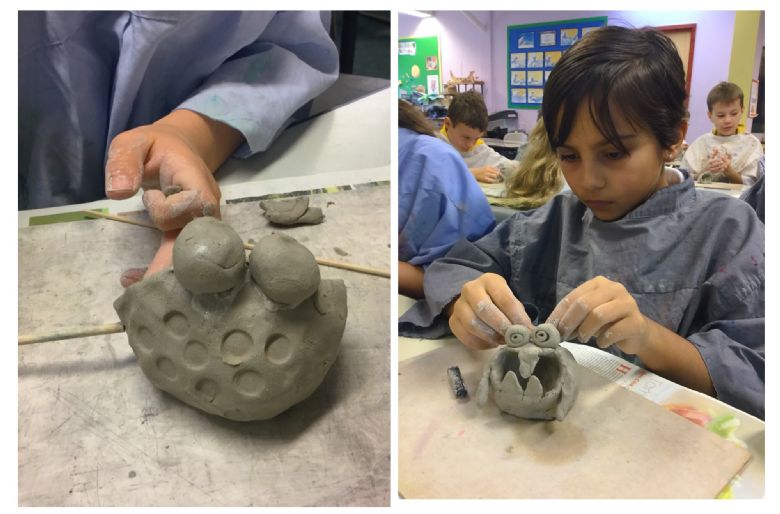 The clay pots are now drying, ready to be painted next week.