Years 1 & 2: Christmas cards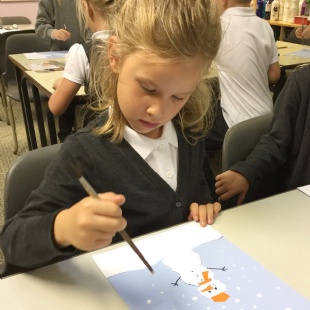 Every year in October, the children at Willingham Primary School design a Christmas scene which their parents and careers then have an opportunity to buy as cards, mugs or calendars. It always seems very early to be thinking of Christmas but we have a lot of fun.
Pupils in Year 1/2 made snowman designs which gave them an opportunity to practise their tearing and cutting skills. We experimented with different methods of shaping the paper and discussed the difference between a torn edge and one cut with scissors.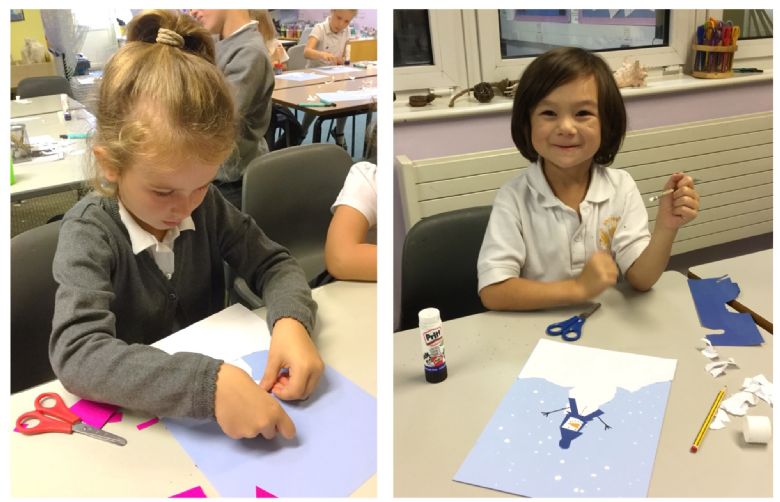 We used torn paper for the snow and cut out details such as hats and scarves.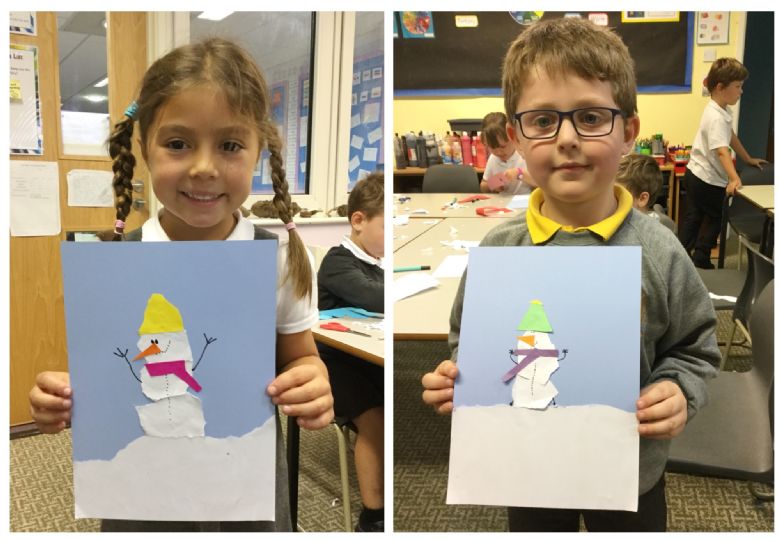 The final stage was to add snow using the wrong end of the paintbrush: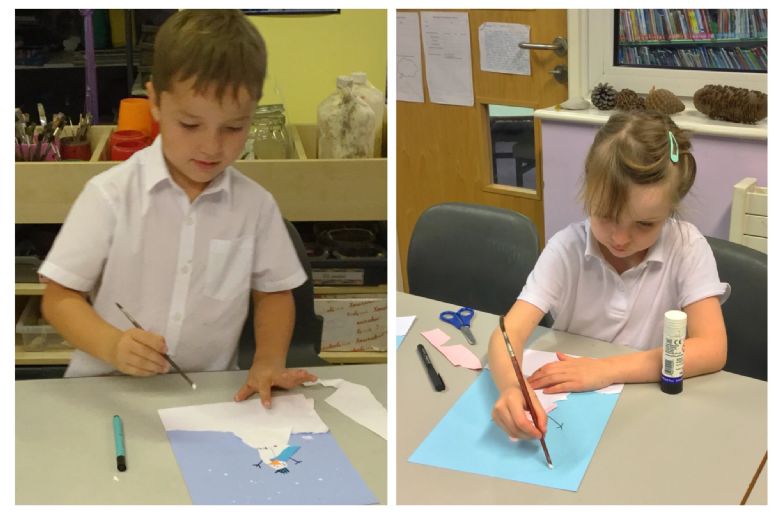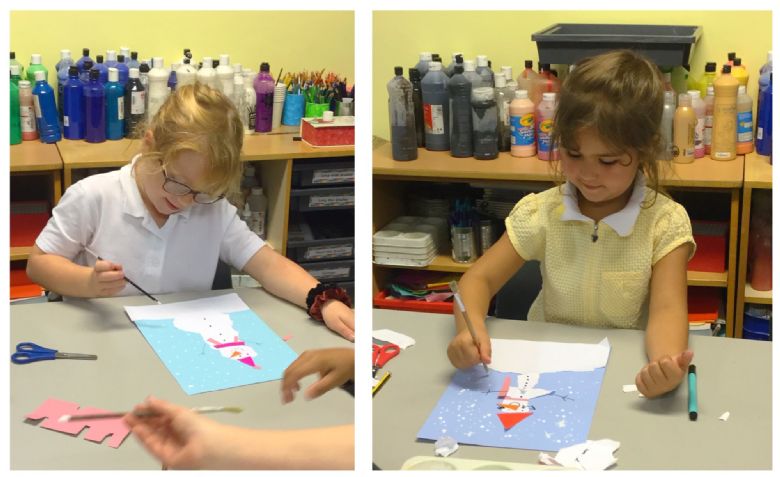 The children did an amazing job with their cards. Here are some of the finished designs: