Year 4: Christmas cards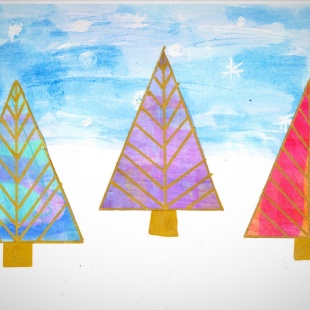 The Year 4s started their Christmas card design by drawing a snowflake and star design in oil pastel and then adding a watercolour wash for the sky.
They then created paper for the collage trees using poster paint in their own choice of colour.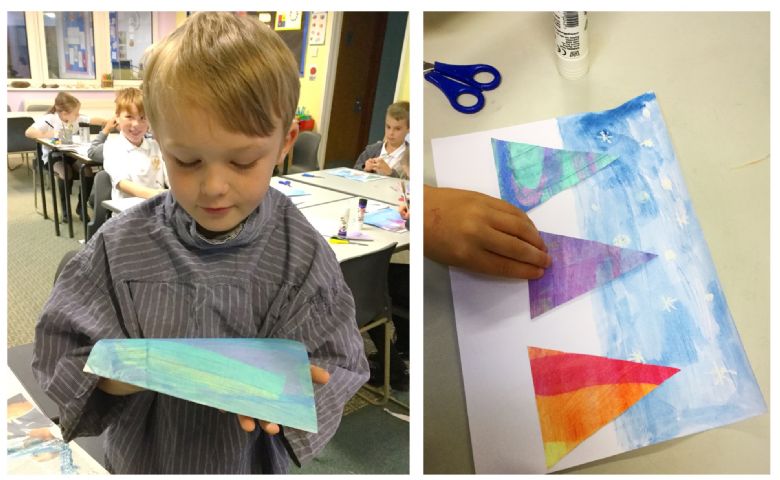 Once everything was dry, they cut out their trees and assembled their design. Some children decided to use three similar trees, others swapped some of their paper with their classmates.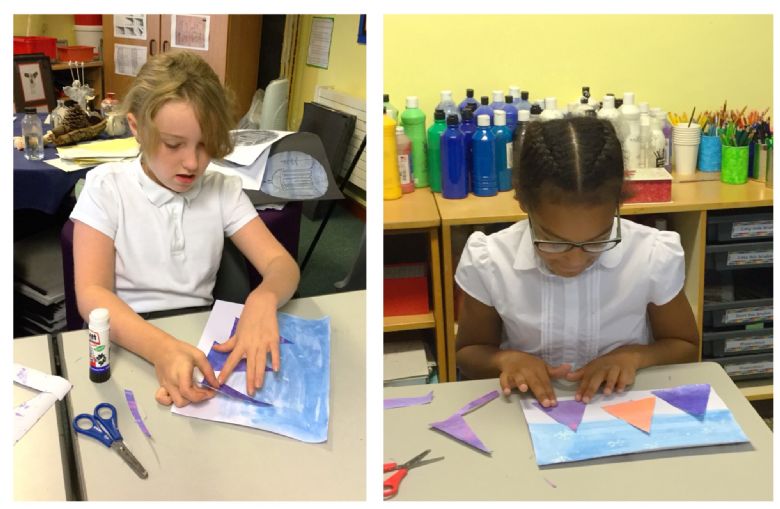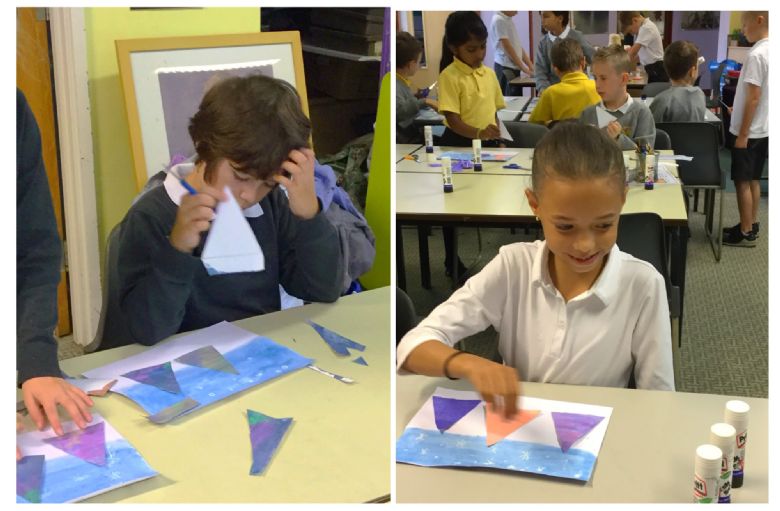 The final step was to add details in gold pen: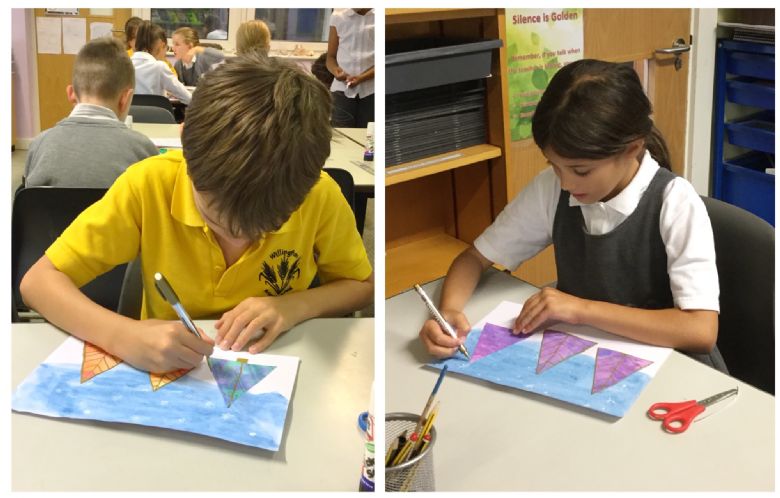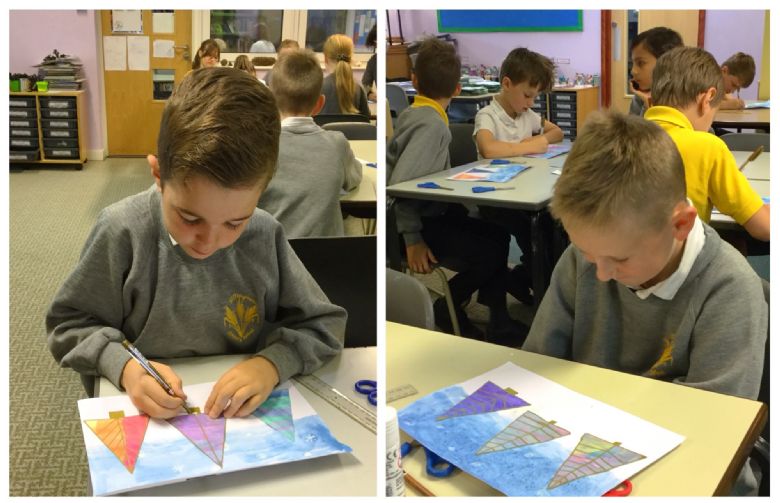 This is one of my favourite designs and the finished cards look wonderful: