Year 1 & 2: Monsters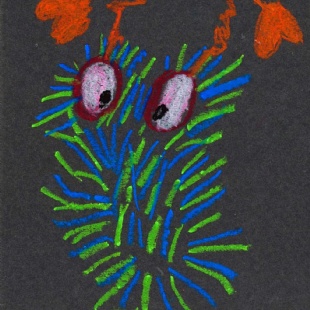 The Year 1s and 2s have been very excited to see the monster pots which the older pupils have been making from clay. In art this week, we decided to draw our own monsters in oil pastel.
The children began by trying out their ideas on whiteboards: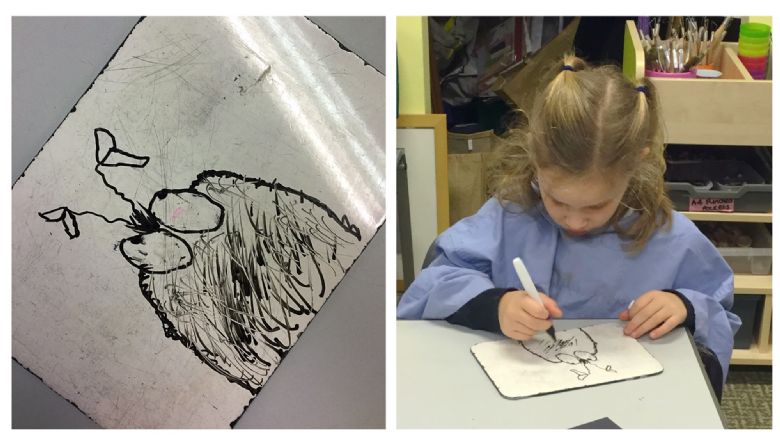 They thought about how to give their monster character.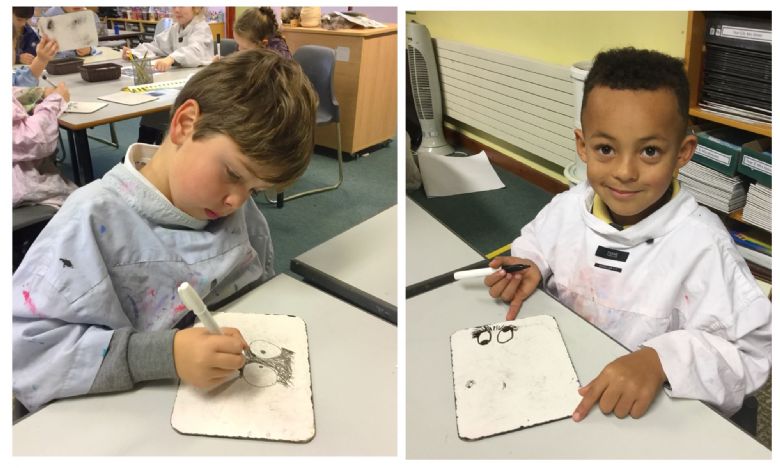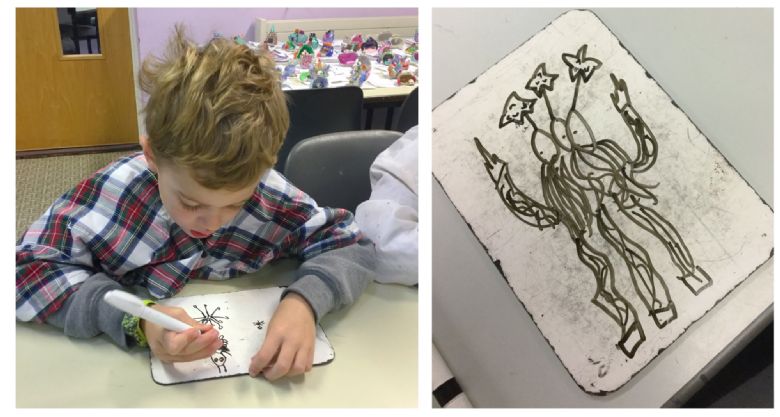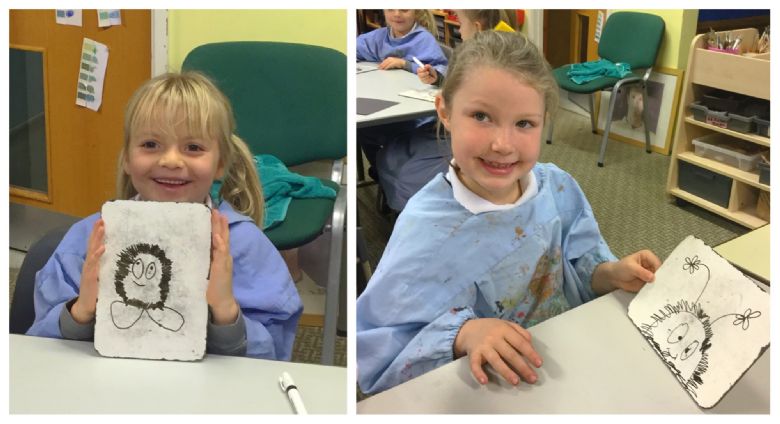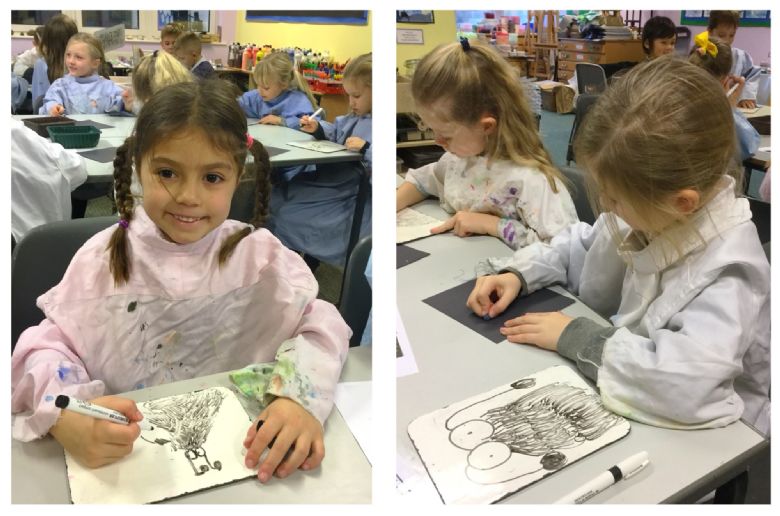 Once they were happy, it was time to transfer their design to paper.