Year 5 & 6: Inspire 2020 - Landscapes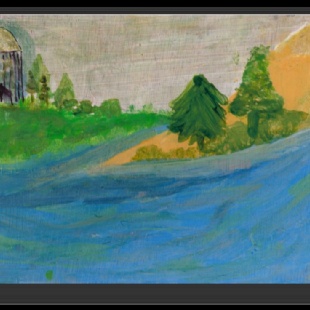 Inspire 2020 is an exciting project run by the Fitzwilliam Museum together with Access Art, based on the National Gallery's Take One Picture. Primary school children from all around Cambridgeshire have been invited to create artwork inspired by a painting in the Fitzwilliam's collection: Cupid and Psyche by Jacopo del Sellaio, an Italian painter who worked in Florence in the 15th Century.

Some of the best work will be selected to be exhibited in the Octagon Gallery in the Fitzwilliam Museum between December 2019 and March 2020. We were keen to take part and I attended a CPD session earlier in 2019 to find out more. The Year 5/6s spent much of this half-term planning and creating their own artistic responses.
One of the aims of this initiative is to develop creative thinking and individual approaches to art in the Fitzwilliam's collection. In our lessons, the focus picture was first shown to the pupils on the interactive whiteboard without background information. They were encouraged to 'read' the image and were given time to reflect and respond without prompts from adults or peers.
Only then did we learn something about the artist, period and context of the work. The pupils spent time making sketches inspired by the painting and formulating plans for artwork of their own. They went on to share and discuss their ideas.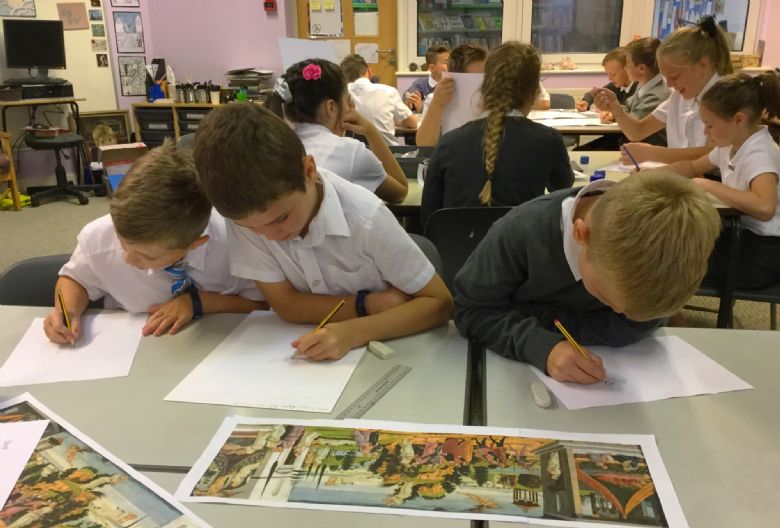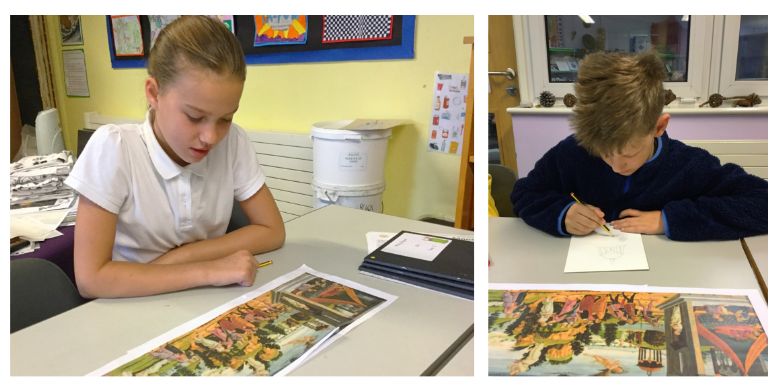 Some of the children decided to paint the landscape behind the figures in the Sellaio painting. They were fascinated to learn about the materials that artists used in the early Renaissance, when there were no art shops or ready-made paint. They read a little of the writings of Cennino Cennini and experimented with making a form of egg tempera of their own.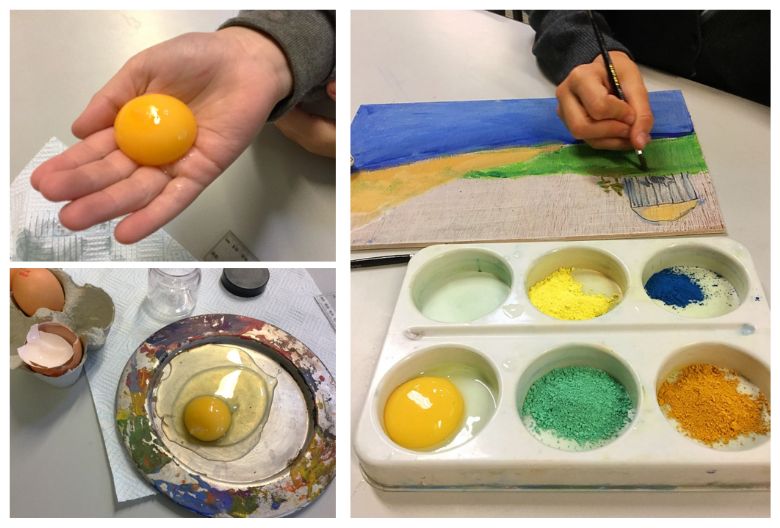 The pupils were interested to find out that the original work was painted on wooden board and keen to try painting on a panel themselves. Some worked directly onto the wood and others primed their board to produce an easier surface to work on.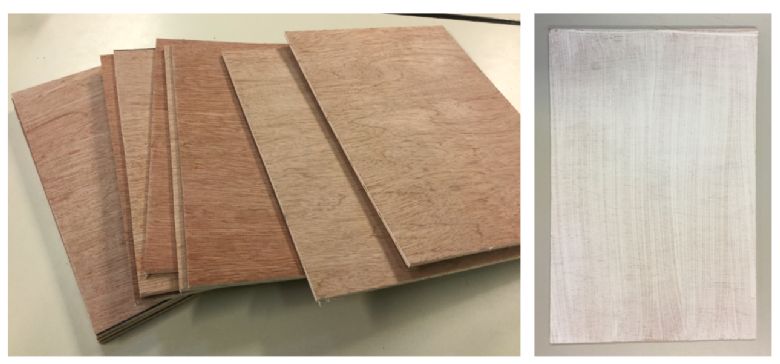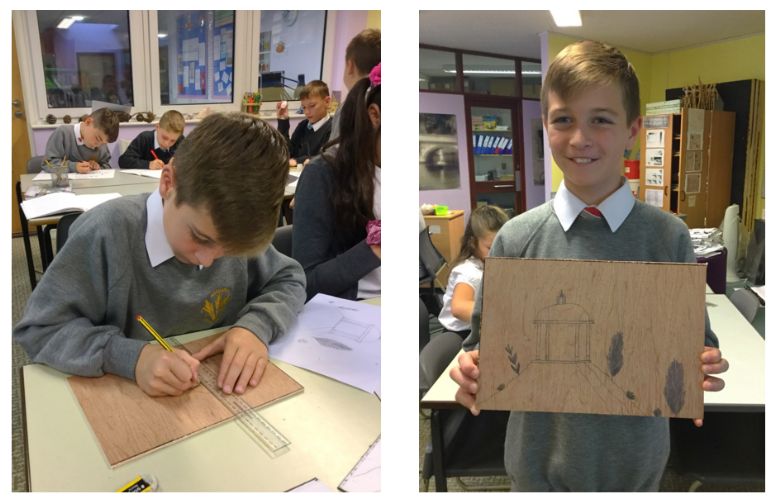 The children could choose whether to work on their own or in self-selected groups. They cooperated really well and enjoyed working in a more collaborative way than usual: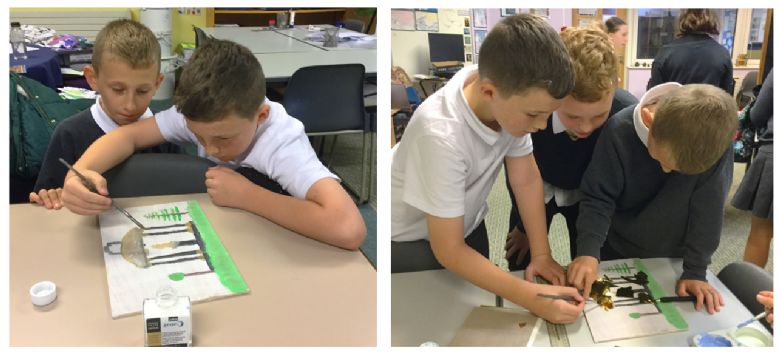 These pupils were very excited to try adding gold leaf to their painting of the Oracle's Temple.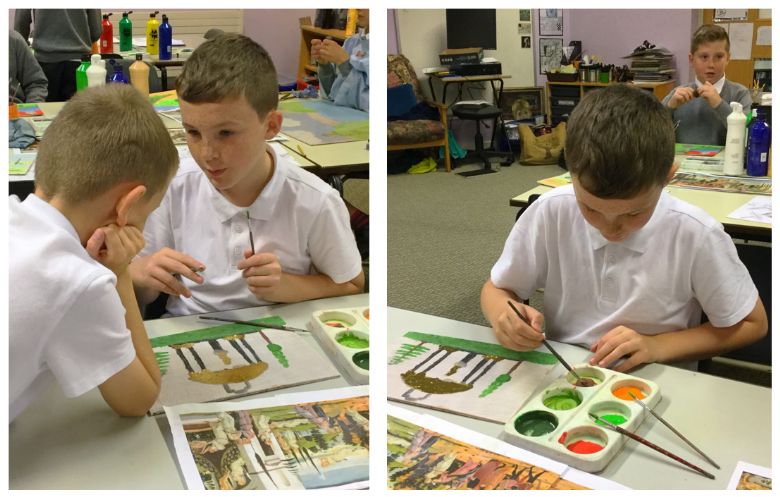 It was lovely to see the different techniques and approaches adopted by different individuals and groups.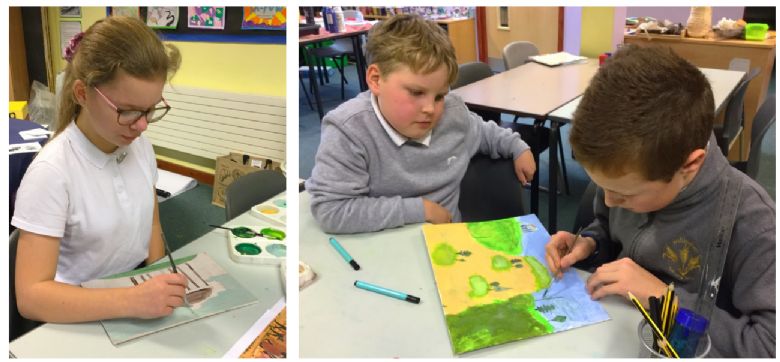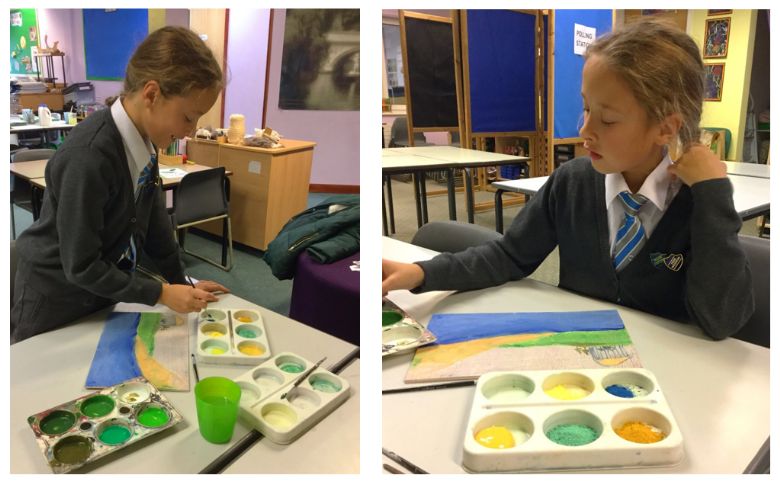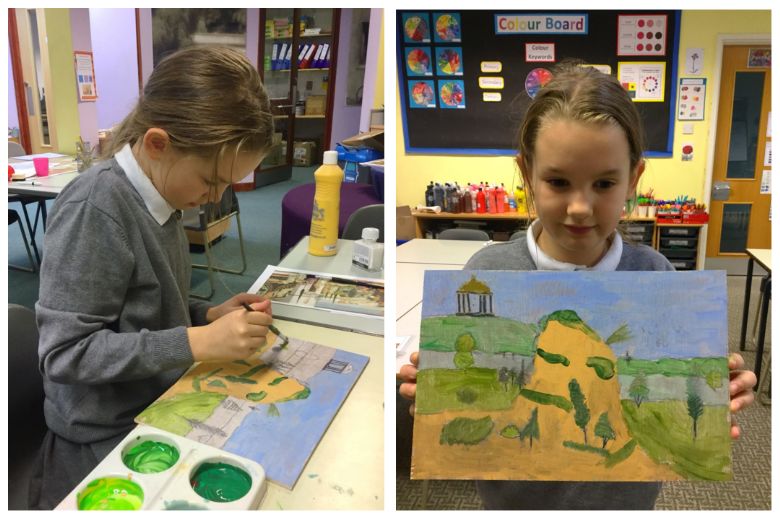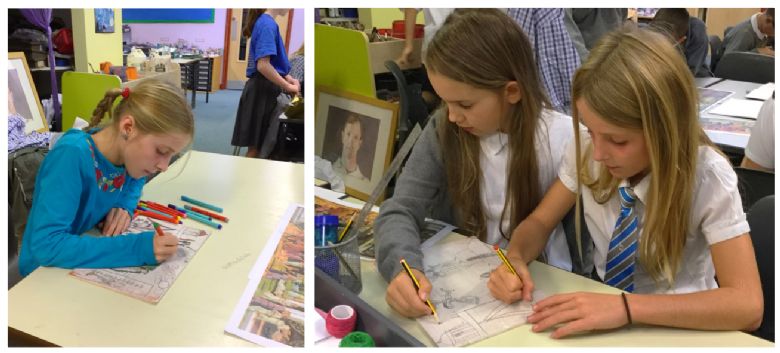 Here are some of the finished landscape paintings. Well done, Year 5/6!