Year 5 & 6: Inspire 2020 - Temple prints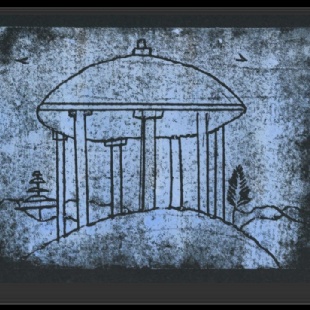 As part of the Inspire 2020 project, run by the Fitzwilliam Museum and Access Art, our year 5/6 pupils have been given an opportunity to plan and carry out a project of their own choice inspired by the painting, Cupid and Psyche by the Italian Renaissance painter, Jacopo del Sellaio. You can read more about the initiative here.
This group of pupils decided to take some aspects of the focus painting and to create a more contemporary picture using foam board and printing ink.
They began by drawing the oracle's temple on white boards and then transferred their sketch to a foam board when they were happy. Some pupils added trees taken from other areas in the painting to become part of their composition.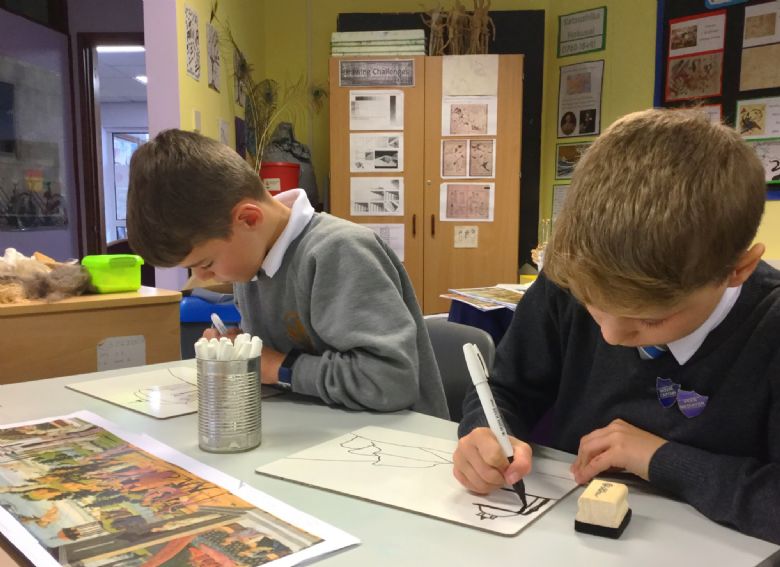 They worked with great focus on their designs: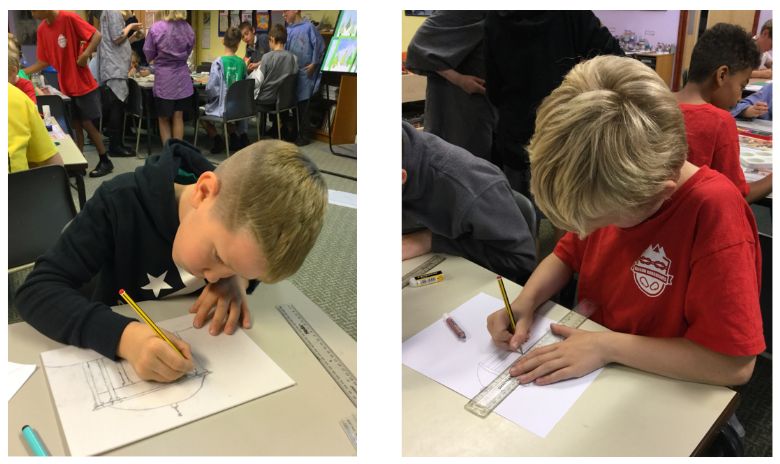 The children particularly enjoyed rolling the ink and applying it to the paper.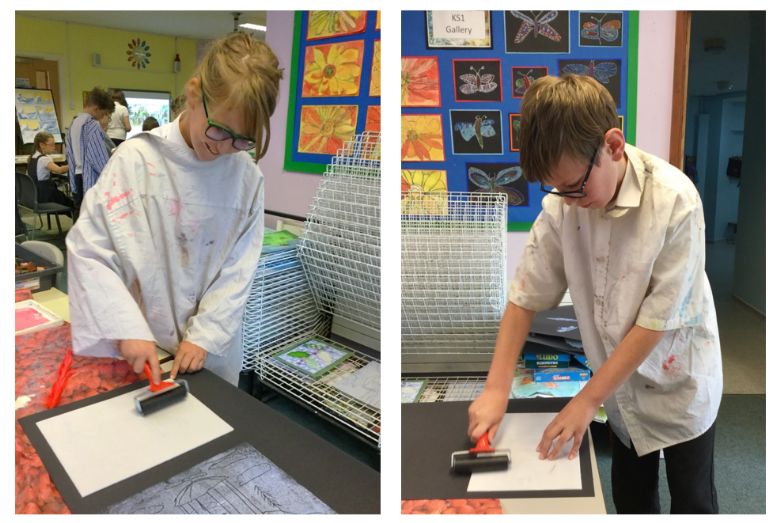 Some took photographs of each other to document their progress as they worked.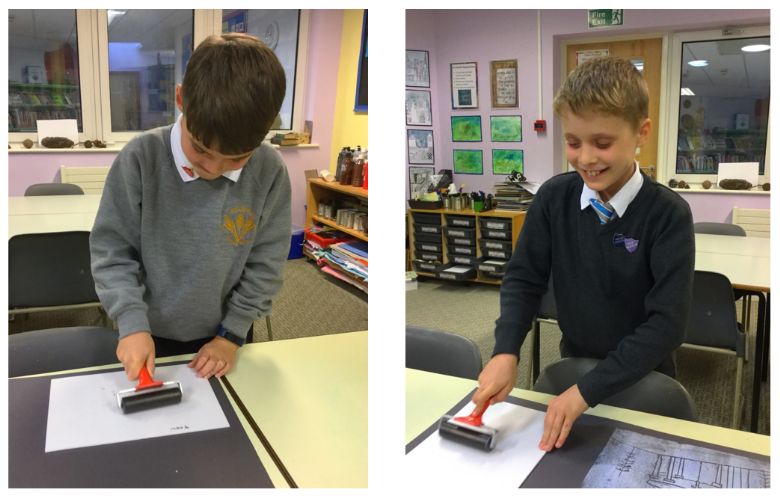 The best moment was revealing the finished print!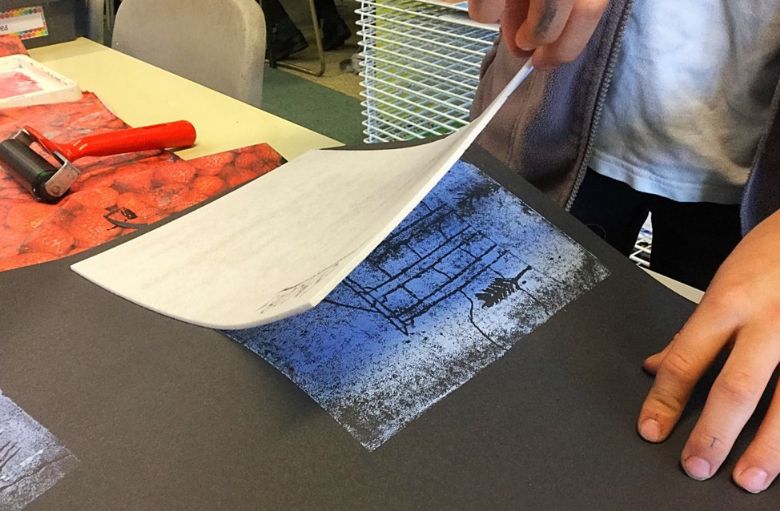 And here they are ... !