Year 6: Rainbow Art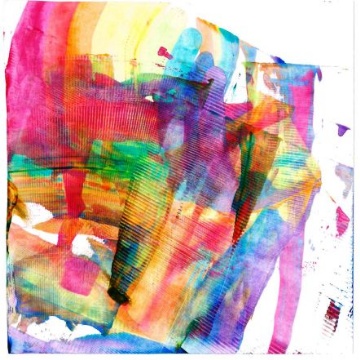 All other year groups have been assigned a colour for their artwork this half-term: Year 6's challenge is to use all the colours of the spectrum.
Within this brief, the pupils had a free choice of subject and medium. The children used to find a relatively open-ended project challenging but, over the past few months, they have become much more confident in making independent choices about their work. Some decided to develop skills they had learned earlier in the year while others experimented with a new swiping technique that produced slightly unpredictable but beautiful results: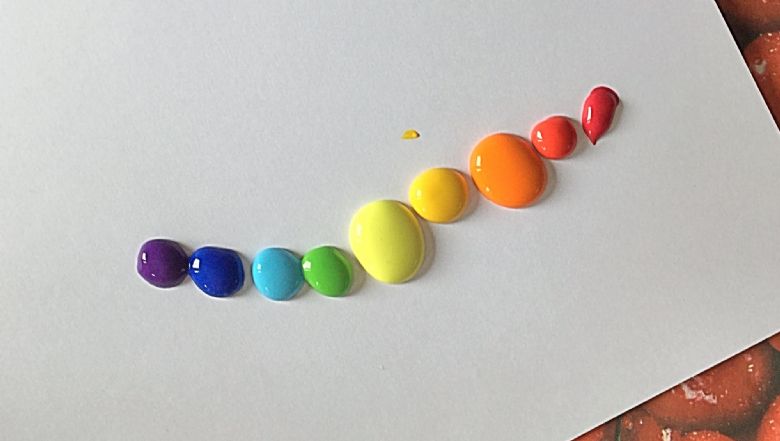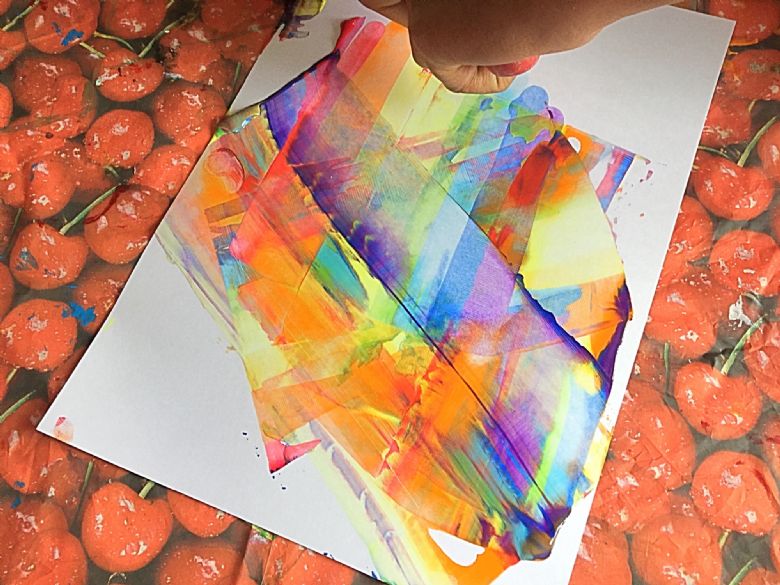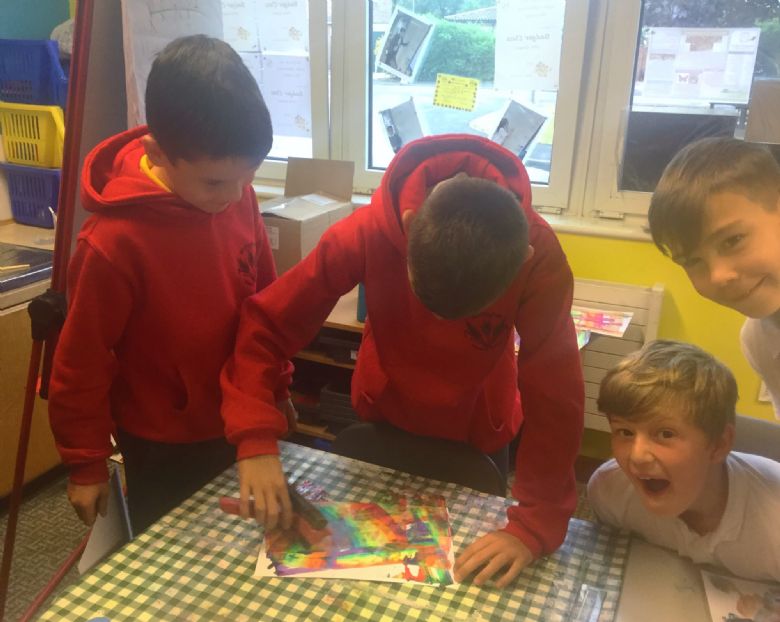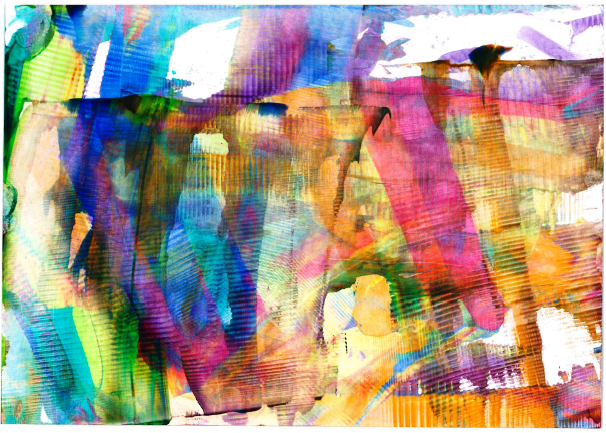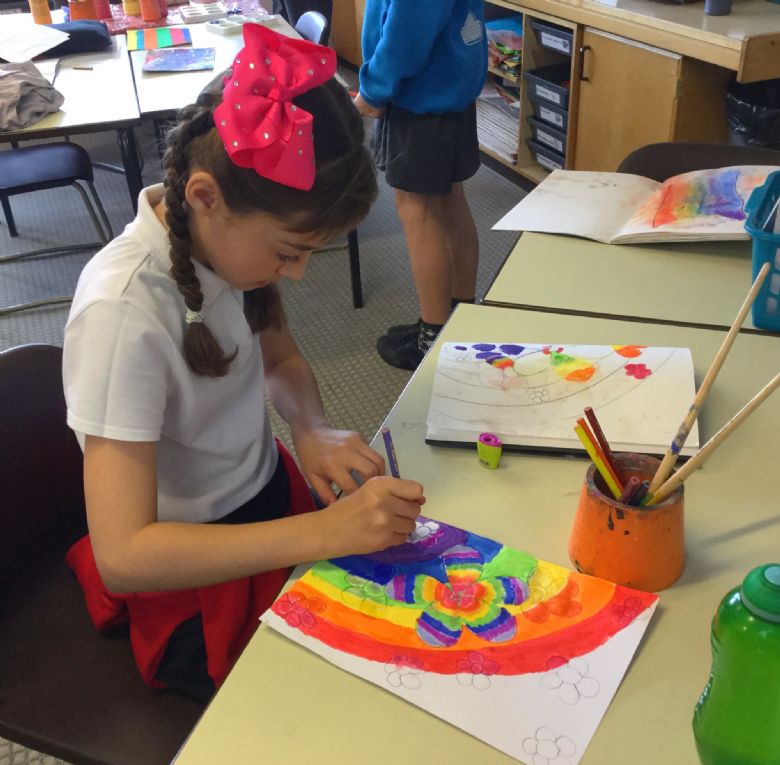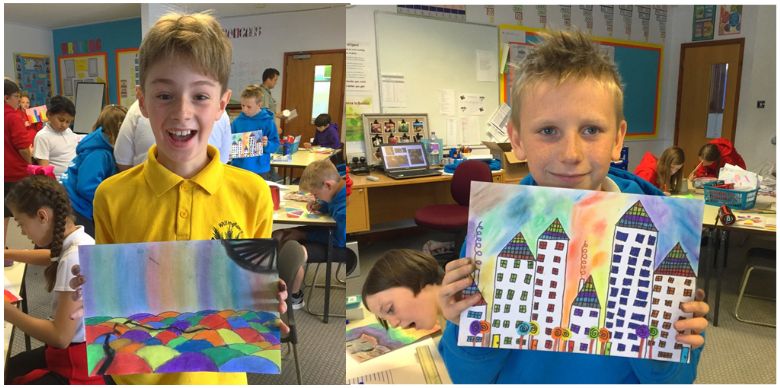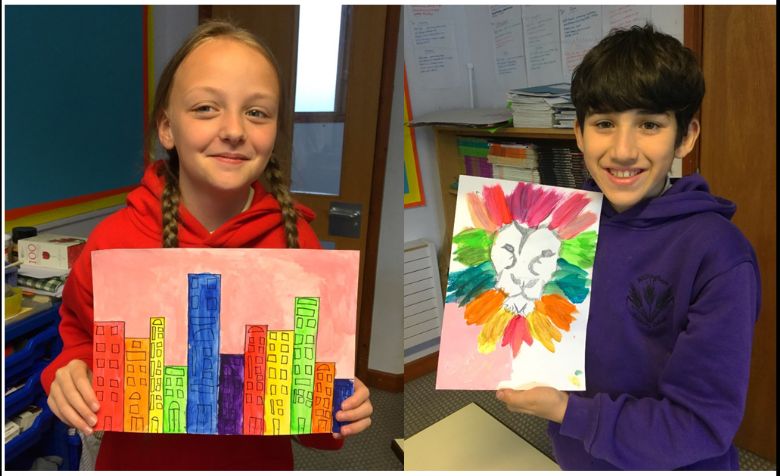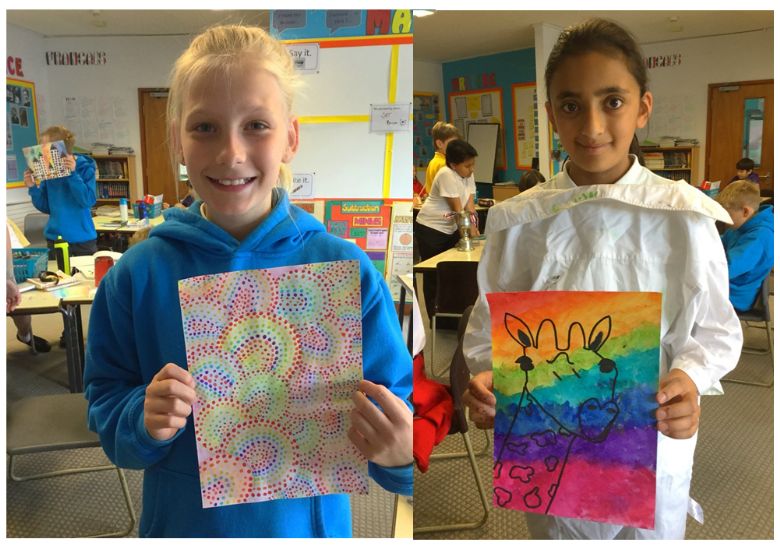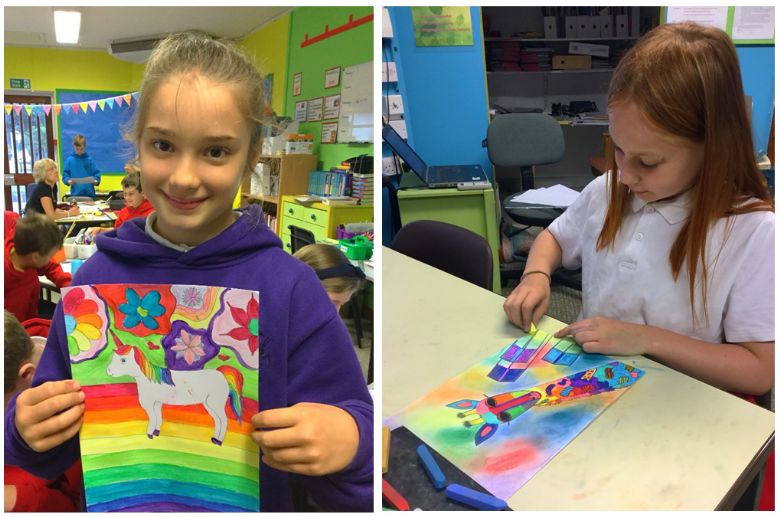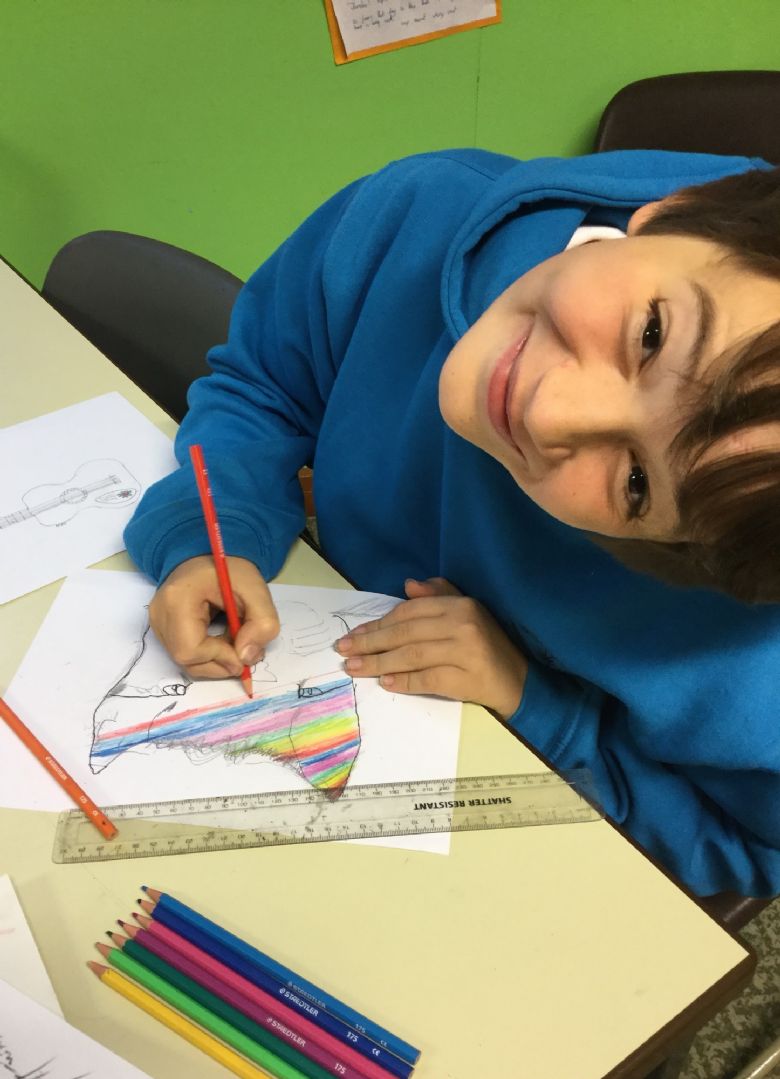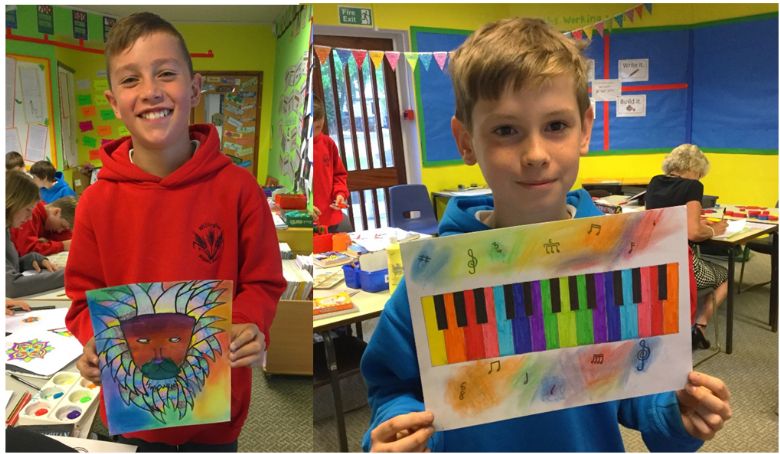 These are going to look spectacular in our Art exhibition!