Year 5 & 6: Greek Masks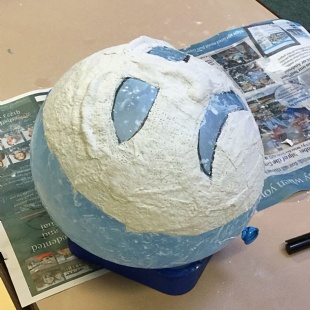 Having studied the proportions of the face in our first lesson and chosen whether to make a comic or tragic mask, the Year 5s and 6s were very excited to make a start. They began by marking the position of the eyes and mouth on a balloon and then carefully layering wet Modroc around the facial features.
We found that the process was more successful if the children worked in pairs, taking it in turns to cut and place the material and hold the balloon.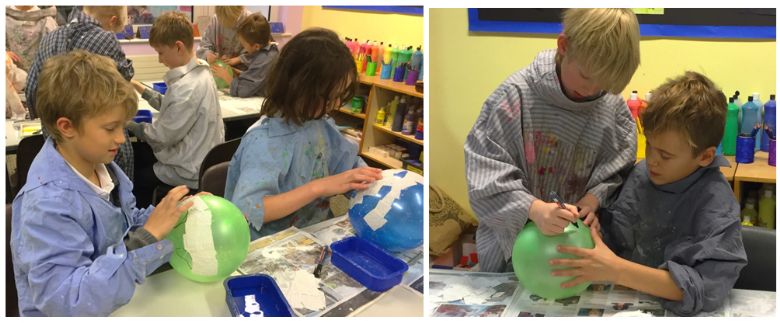 They co-operated really well on a task that would otherwise have been challenging: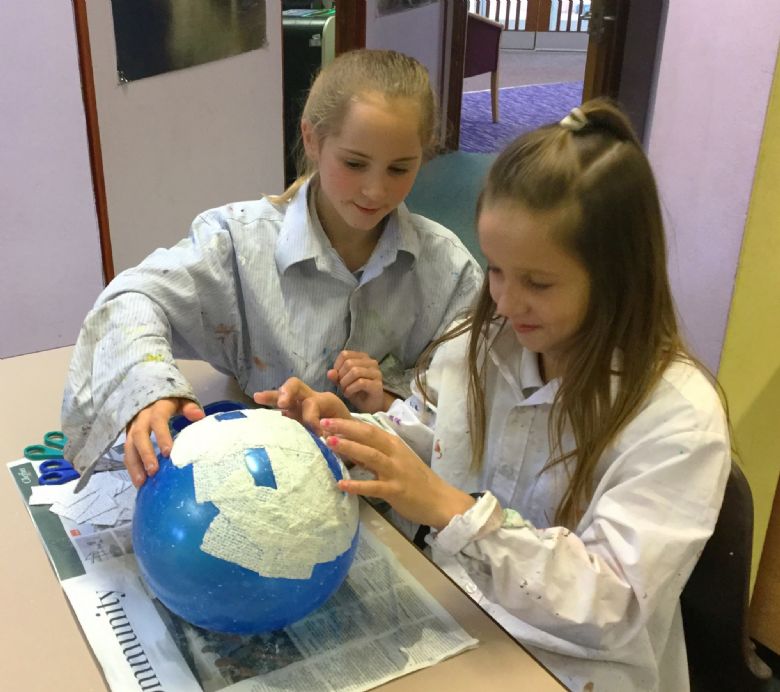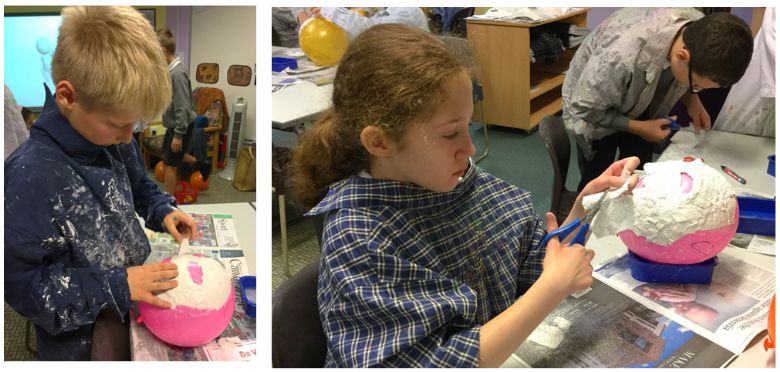 Once the body of the mask was complete, the children added raised features such as a nose and eyebrows. They were very proud of the results: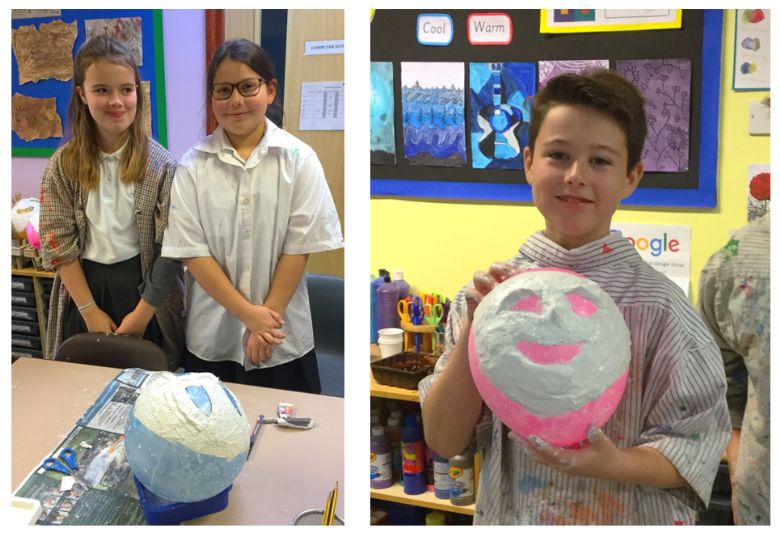 Here are some of the Year 5s engaged in the same task: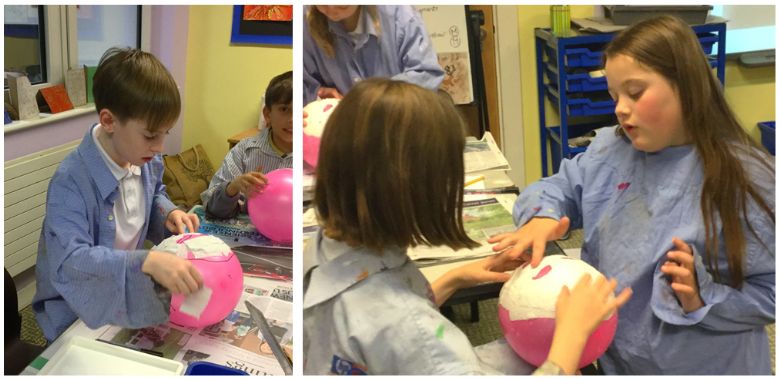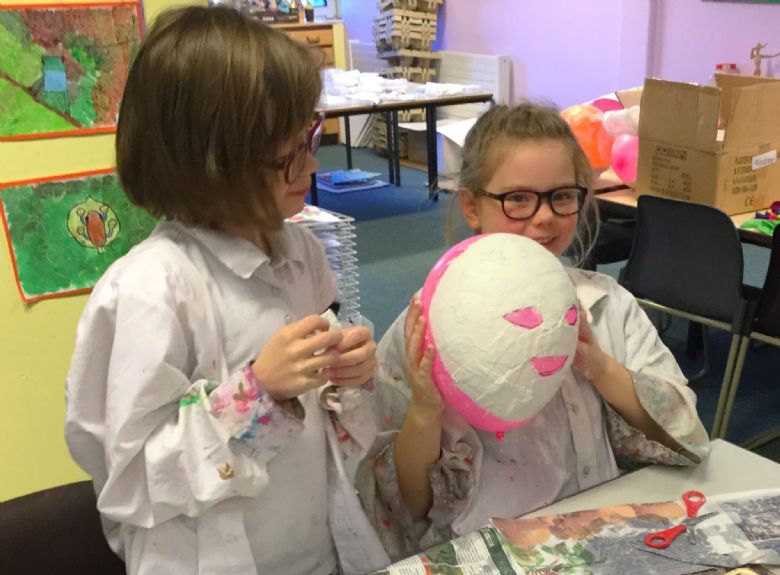 It has to be said that there was a lot of tidying up to do at the end of the lesson, but the children really enjoyed experimenting with a new medium. There was great excitement in the Art Studio when the masks were dry enough to peel off and display!