Teamwork makes the Dreamwork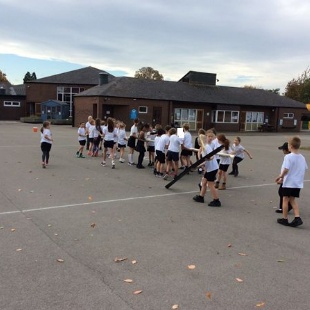 Year 3/4 children smash the 'Gutterball Challenge'
The year 3/4 children have been working hard in PE on their 'Teamwork' skills with different team building activities. Sessions have been based on the children learning different ways to communicate to each other and how effective communication can be.
Mr Carminati set the children the ultimate team challenge by playing 'Gutterball'. For this activity, the children try moving a golf ball up and down pieces of guttering without either touching the ball or the ball dropping and hitting the floor. In small groups the children got to practice working together and seeing the most effective way of moving the ball.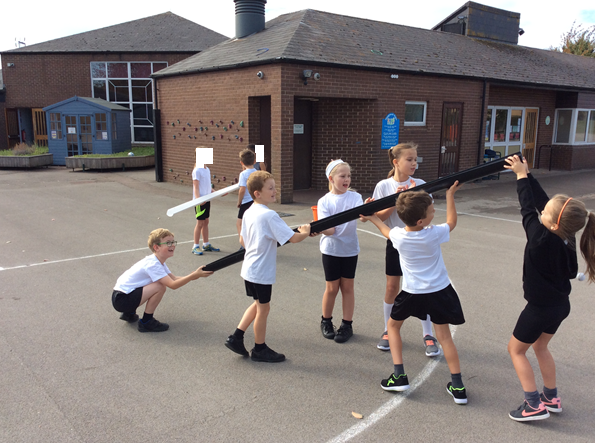 Mr Carminati then put the children into two teams and challenged the children to get the ball to travel from one side of the playground, to the other. This activity is only possible if the children work together, connecting the pieces of guttering together and communicating effectively.
At first, the children found it difficult to work together and get the guttering in place as everything was being rushed and the children weren't communicating effectively. Once the children were reminded about previous sessions about how to work as a team and the best way to communicate, the children started to be successful.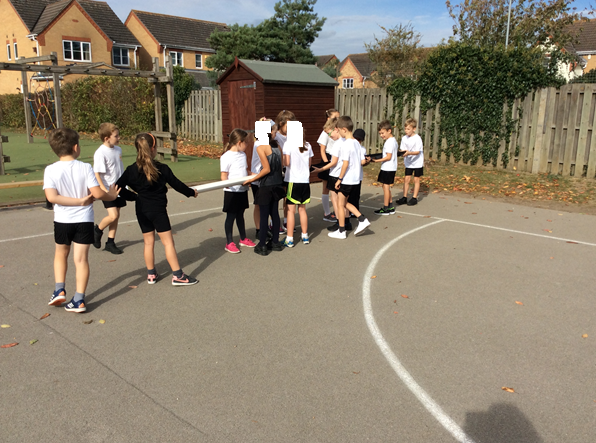 Both teams managed to get the ball into the bucket on the other side of the playground and Mr Carminati challenged them further by adding an extra ball to the activity! This added an extra bit of thinking for the teams as they had to focus on both balls rather than just one.
Mrs Childerley's class showed their immense teamwork skills when set the ultimate challenge of the whole class getting the ball into the bucket using all the pieces of guttering. Amazingly, they achieved this first time!! Mr Carminati was blown away by how well they worked as a team and the children were delighted with their achievements.