Ollie plays for England!!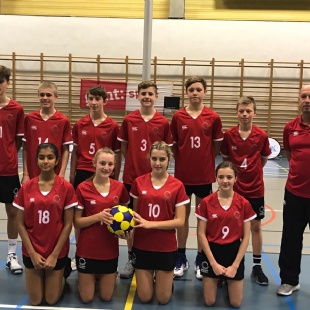 Ollie, former Willingham pupil and Sport Endeavour Award Winner, represents England in a Korfball Tournament in Belgium!
Ollie was always a sporting superstar at Willingham Primary School. He received the Sport Endeavour Award 2016, he was our football captain, cross country champion...he was simply brilliant! However, this weekend Ollie has been in Belgium representing England Under 15s in a Korfball Tournament! Ollie is one of their star players and we are extremely proud that 'one of our own' has gone on to represent England in a sporting event.
We are delighted for Ollie and hope he continues playing sport! We look forward to seeing Ollie in more Korfball events across the world..!
If you would like to try out Korfball then please follow this link Ollie's Korfball Club to find out how you can become a 'Korfball King' like Ollie!