Cross Country Competition at Wimpole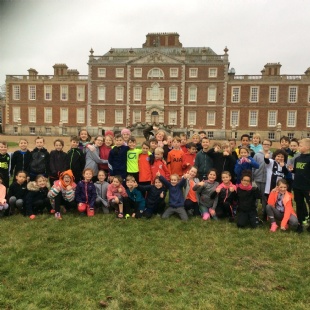 A record number of 53 children from Willingham Primary ran in the Cross Country Competition at Wimpole Estate
On Thursday morning, Willingham Primary School took a whopping 53 children to Wimpole Estate to take part in a Cross Country Competition. We arrived just after 9am, extremely excited with all the children buzzing around! We were the first school to arrive which was lovely as the children had the grounds all to themselves to have a run around and a play to burn off some of the excitable energy.
The weather was much better than the previous week (high winds caused the competition to be postponed) so it was perfect for the children to run in the conditions. We brought lots of parents and grandparents as we relied on them to help with the transport. We couldn't thank the support the parents gave enough as we know its such a tough ask to get the day off and transport children to somewhere like Wimpole early on a Thursday morning.
The year 6 boys were up first, 8 children in total were competing in a race of over 140 other year 6 boys from across South Cambs. The boys raced off to a great start in tricky conditions under foot as there were lots of bumps and divots! The rest of the children were at the finish line cheering their friends on. Just after the winner came through, we spotted Kyle racing down the finish line. He came an amazing 15th position which was a superb effort. Just behind Kyle was Alex who did incredibly well to finish 21st.
The rest of the boys came through moments after and did themselves all very proud. One or two were a little bit upset with their overall position as they fell over during the race but they can ultimately be very proud of their efforts.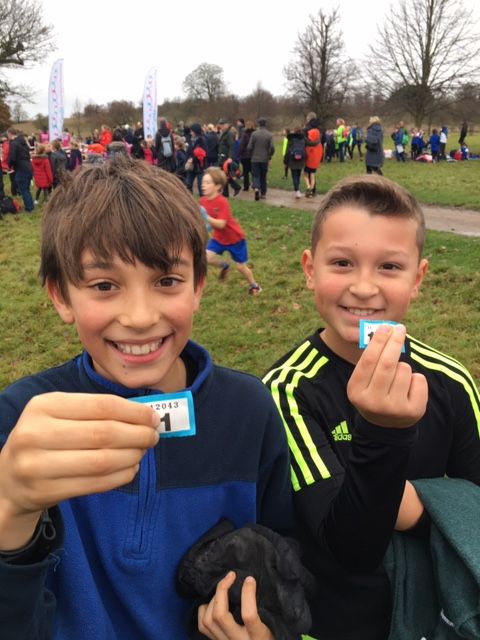 Year 6 girls followed shortly after with 6 competing this time against over 100 other girls. Again, the rest of the Willingham children were encouraging their friends at the finish line. We saw the girls race off from the start and when the first girl came through the finish line we couldn't believe our eyes when we saw Freya charging down the home straight with a strong finish! Freya kept up the pace and managed an amazing 4th place finish!! We were blown away with Freya's achievement in finishing 4th, she is now officially the 4th quickest year 6 girl in South Cambs!! Not bad for a mornings work..! The rest of the girls finished really strong and did themselves proud in how well they completed the mile! Every single girl went pass the finish line with a great big smile on their face, makes it all worthwhile!
Year 5 boys were up next, another 6 children from Willingham headed to the start line. The track started to become a bit boggy with the amount of children that had been standing around meaning that it was difficult for the boys to get off to a good start. Incredibly, we saw one of our year 5 boys, Dan come through the finish line in an unbelievable 11th place!! Dan was delighted with his final position, as were all his friends who gave him a 'high five' on the finish line! We couldn't believe that yet another Willingham child came in the 'top 20'! Top effort!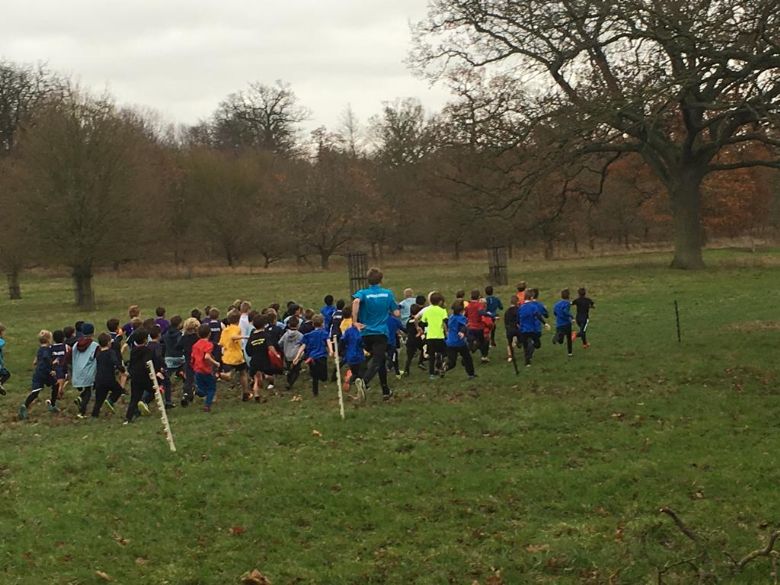 Our giggly and excitable year 5 girls were up next. They'd been together all morning and were singing, chatting and generally enjoying each others company...almost forgetting they had to run a mile!! When they did eventually get going though, they smashed it!
At the finish line, we were rubbing our eyes in disbelief that coming across the line in 6th place was Mia!! A fabulous achievement for someone who hadn't been running much previously! Mia was thrilled with her 'top 10' finish! Just after Mia, Jess came across the line. Jess achieved a 'top 20' finish meaning that the Gillinghams both finished in the 'top 20'!
There was a lot of excitement for our year 4 boys as we had two boys who had podium place finishes from last year racing. Everyone wanted to see how well they did this year and were giving them so much encouragement from the finish line. We achieved another 'top 20' place with Eddie finishing in 15th after falling over early in the race and his brother Robert came a very impressive 21st. Our year 4 boys ran very well and with a little bit of luck next year, they will be a strong team!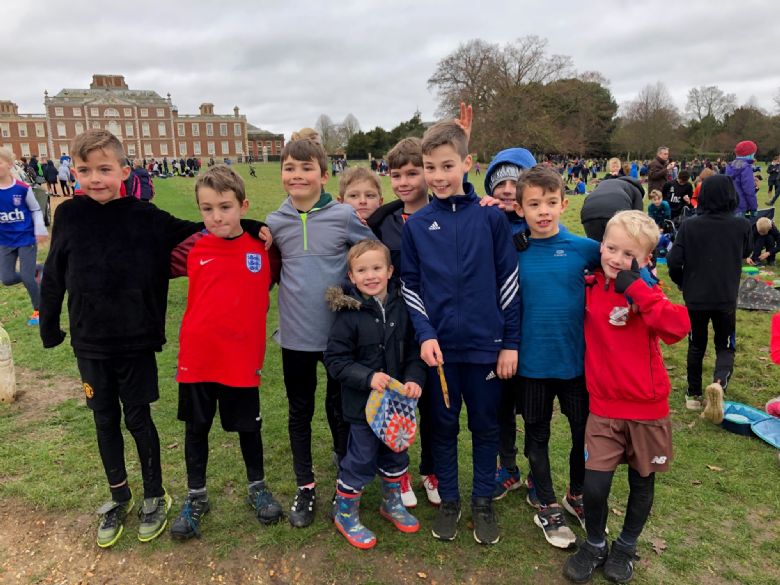 Our smallest team of the day came from our year 4 girls where we only had 4 runners, but what brilliant runners they were!! All four girls finished in the 'top 50' which is super for such a small team. Like all the other children, they came across the finish line with huge smiles!
Finally it was time for our year 3 children to race. They had waited so patiently all morning waiting for their opportunity and they certainly didn't disappoint! Wylie started the race at the front of the pack and lead for more than half the race. He battled through a tough middle part of the race to have a sprint finish and came an incredible 4th place. He even had the chance to have a sneaky look round before he finished. Super effort Wylie, well done!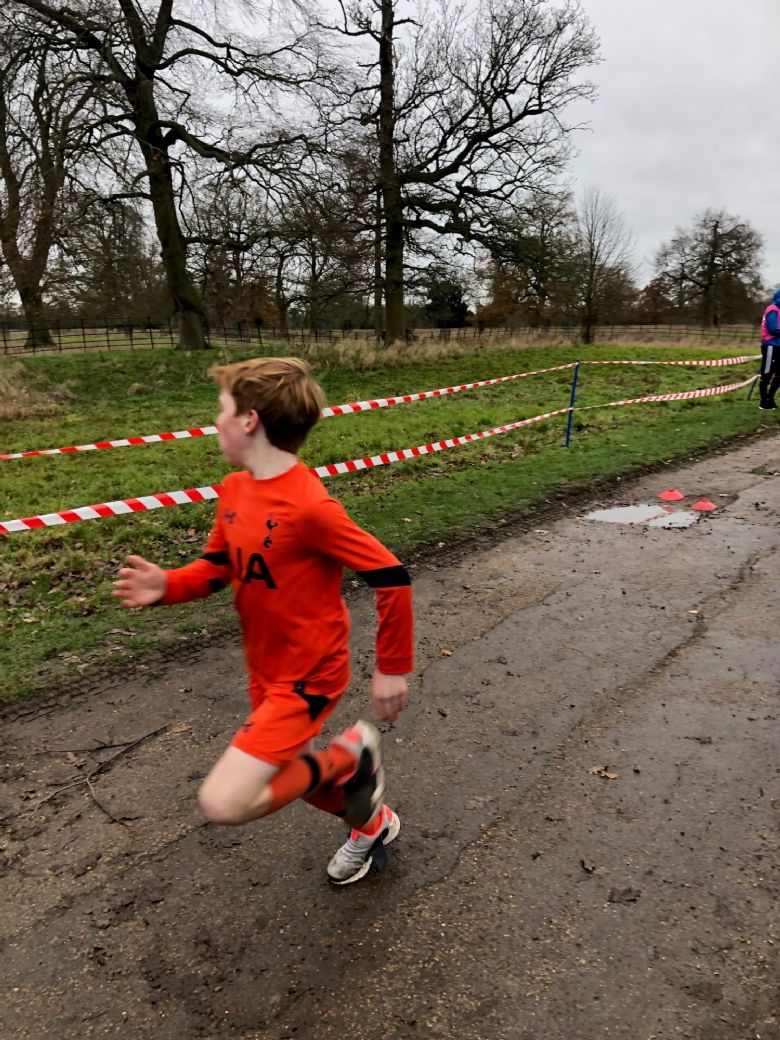 Just behind Wylie was a certain Tom!! Tom ran a great race and finished in a super 7th position. This goes to show how important it is to join 'Running Club'. Tom has been running for over a year now and his improvement over the last 12 months has been remarkable, well done Tom, super effort!
Leo completed a 'top 20 treble' for the year 3 boys by finishing 11th! Another amazing achievement from such a hard working group of children. Mr Carminati is extremely excited about this year group and hopes they continue to work hard and keep running as they can easily be 'top 5' finishers for the next few years to come. Well done boys.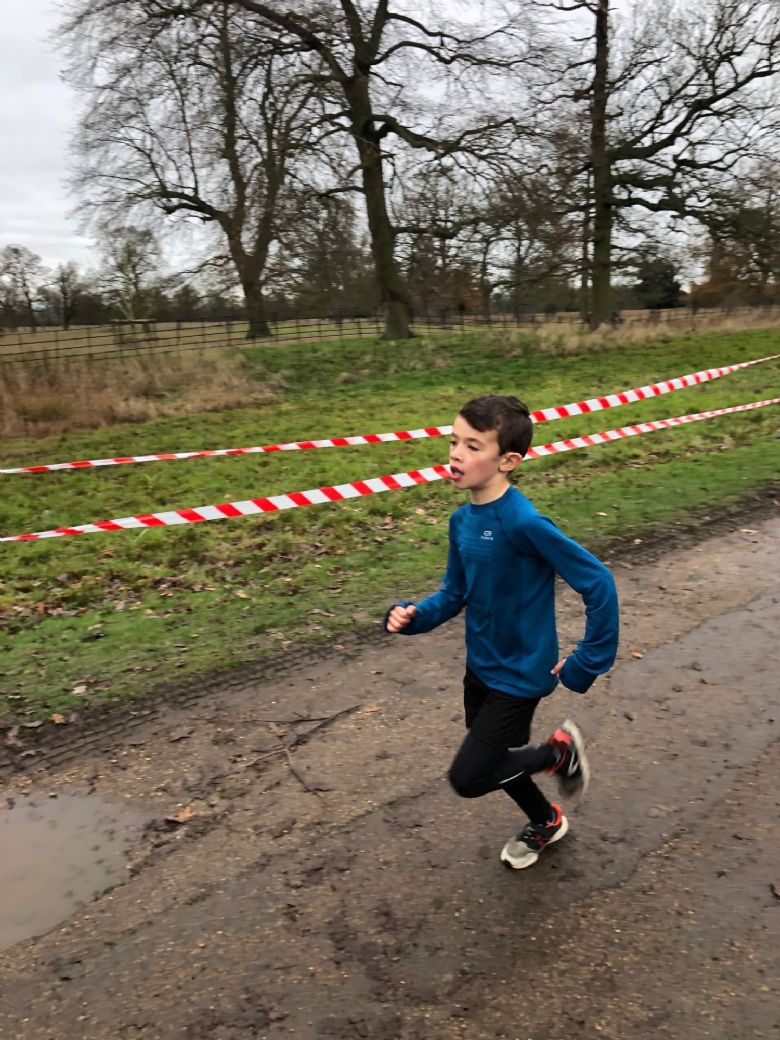 The remaining year 3 boys all finished in the 'top 45' and we believe that the year 3 boys might have won the 'team' race by having the most children finish in the highest positions. We are awaiting confirmation from South Cambs SSP for the final results. Amazing achievement boys on their first competitive race.
Our final group of runners was our largest. Nine year 3 girls were racing for Willingham Primary School, again testament to the enthusiasm for running at our school. The brilliant thing about the nine girls that ran was that they all attend 'Running Club' on a Tuesday morning and they proved their hard work paid off with some amazing finishes!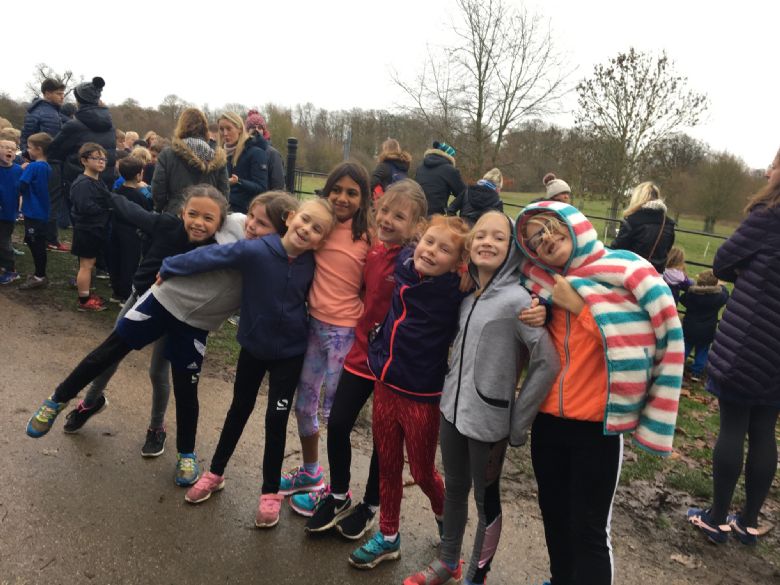 G ran a super race and finished a fantastic fifth place! Isla also ran brilliantly, finishing in the 'top 25'.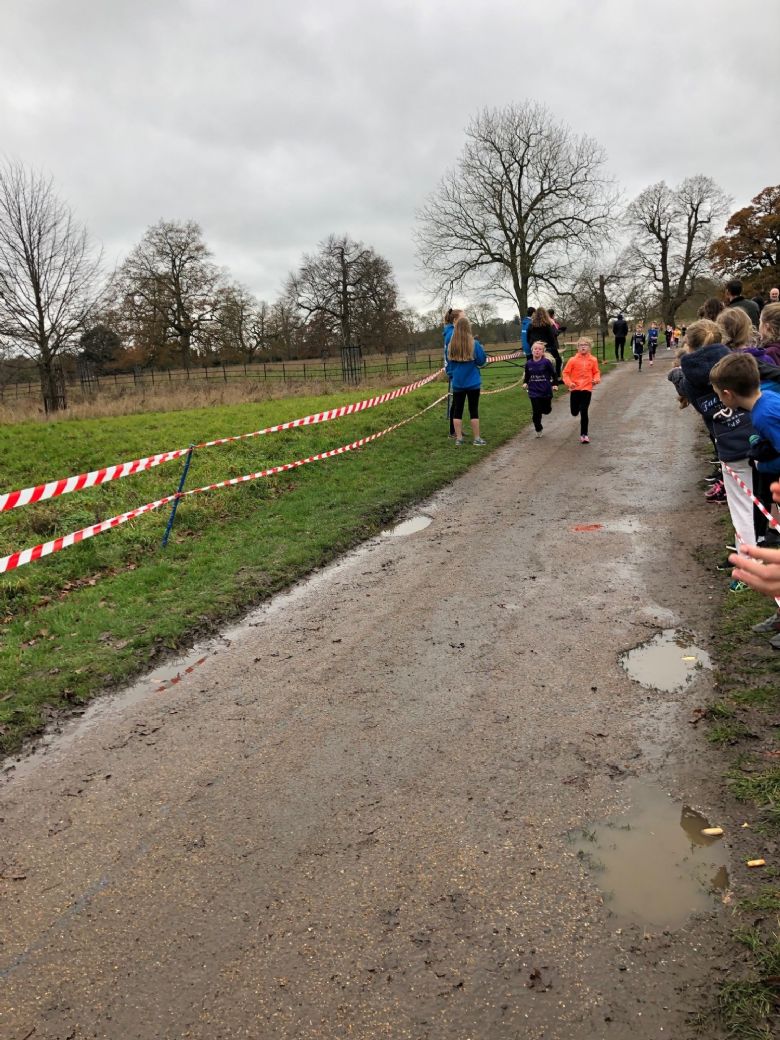 The rest of the year 5 girls finished brilliantly with all of them finishing within the 'top 50'! We couldn't be prouder of every single one of them.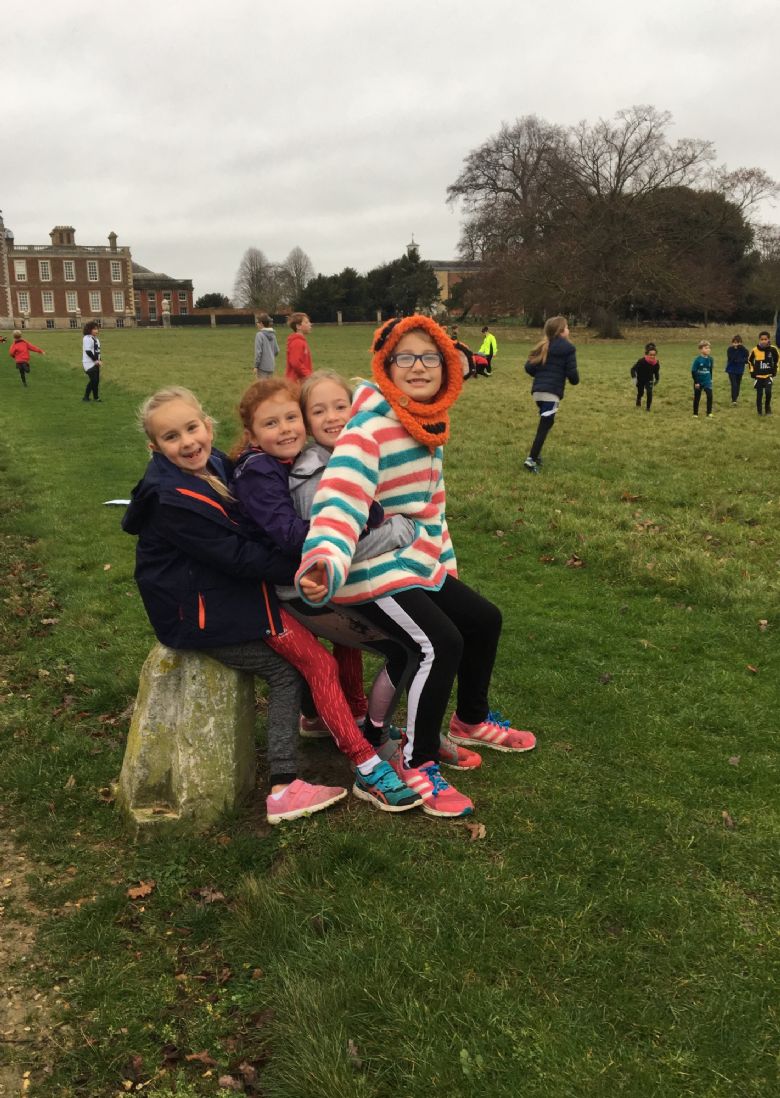 Overall, the 53 children from Willingham Primary School did remarkably well and we are so proud of them and their achievements. In total, we had five 'top 10' finishes and nine 'top 20' finishes. But it wasn't just how well they finished, it was the effort every single child put in and the encouragement they gave every single child. At the finish line it was full of Willingham children offering congratulations and high fives to their friends and runners from other schools. It was an absolute pleasure to take those 53 children to Wimpole and I cant wait for the next Cross Country Event where I am sure, the children will get better and have another amazing experience.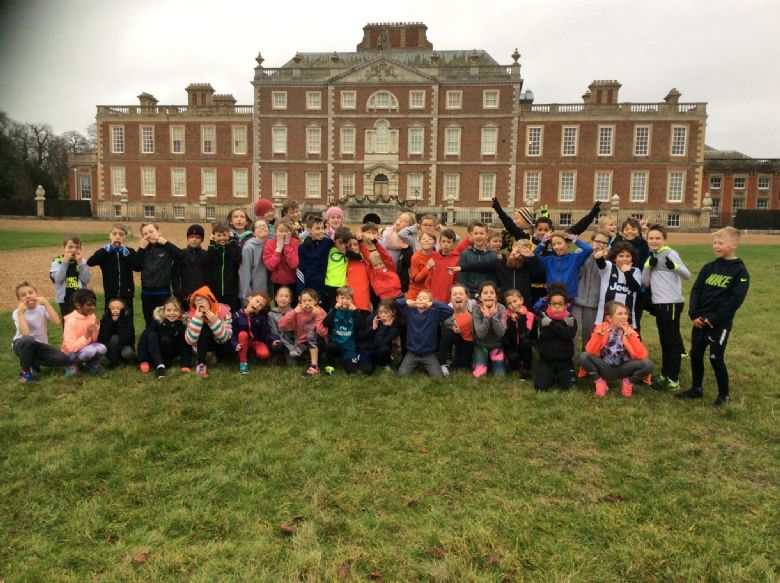 We would like to thank the parents and grandparents who helped transport the children to Wimpole, especially after the event was cancelled last week.
Please see the full report from the South Cambs SSP on their website http://www.scssp.co.uk/big-schools-big-efforts/