Atkins Trio Smash 'Santa Run'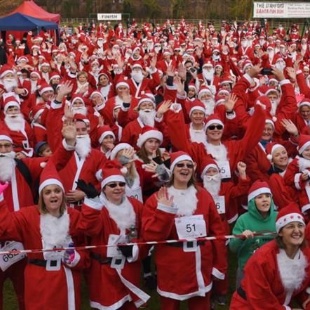 1500 'Santas' ran at Burghley Park!
Well it was a fantastic day with the rain showers clearing by early morning to be followed by clear sunshine. The Army Cadets were in charge of the car parking and to their credit there were no delays getting into the Burghley Park area. Reception was busy from the first arrivals up to the start of the run at 11.30. The overnight entries increased from 1234 to over 1300 with many on the day entries making the total 1500. The Stamford Mayor started the event and the Santas were off! On completion of the 3 laps, mulled wine and mince pies were served to all eligible runners.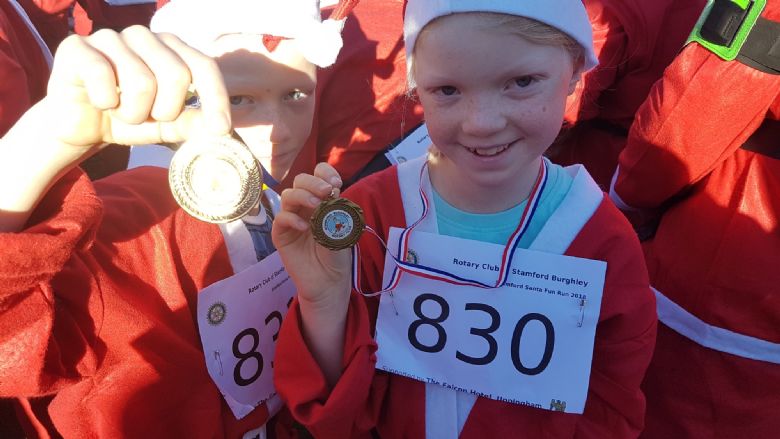 What a great day and well done to all three Atkins that took part.