Kurling match against Bar Hill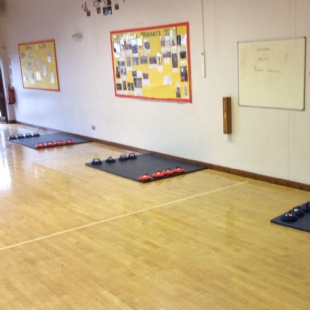 Bar Hill visited Willingham Primary to have a game of Kurling!
Willingham Primary School hosted a Kurling Competition for the first ever time! We welcomed our friends from Bar Hill Primary and enjoyed a fun filled afternoon of Kurling!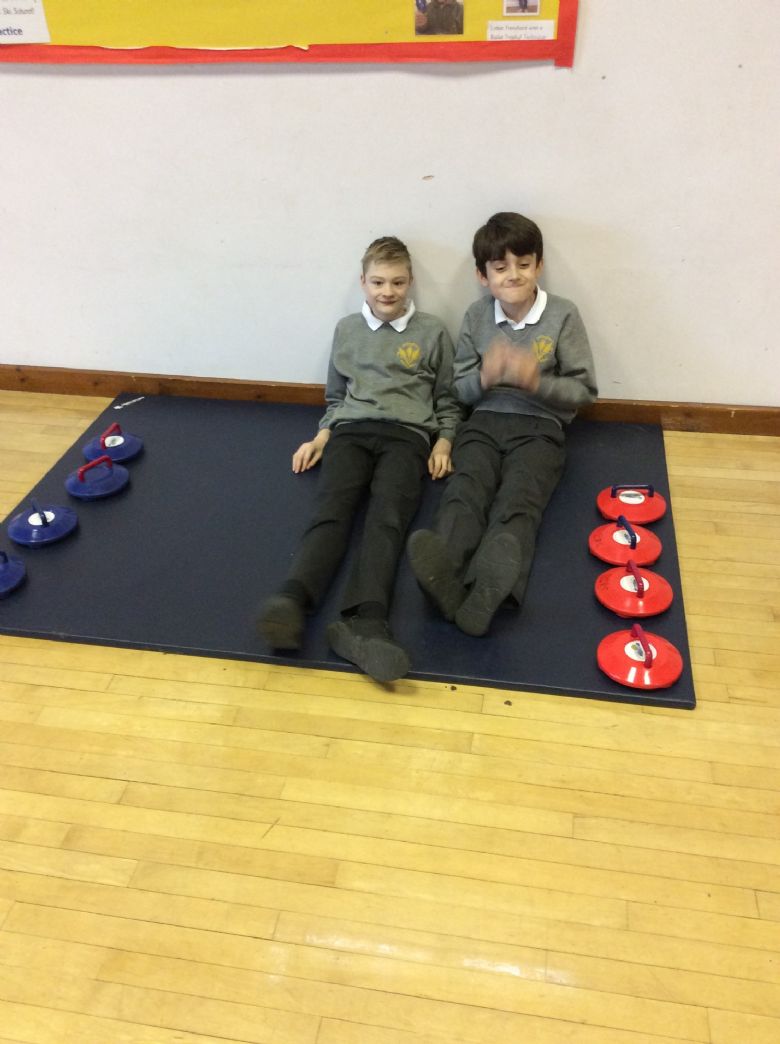 Six children were selected to play for Willingham and they paired off to play against pairs of Bar Hill children. We also included our brilliant 'Sports Council' children who helped officiate the event.
This was the first ever time that the children of Bar Hill had ever played Kurling and only the second time Willingham had played a competitive Kurling match. Having said that, the standard displayed by all the children was outstanding!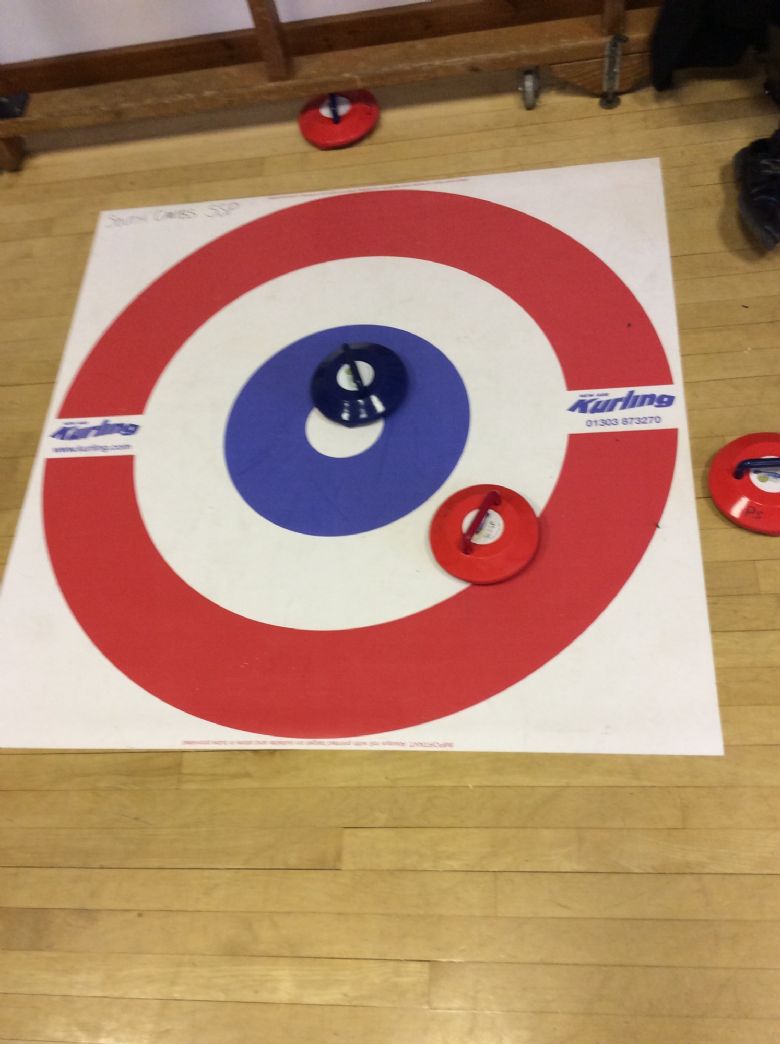 All four children started on the mats and had to push their coloured stone (Bar Hill in blue and Willingham using the red) towards the target. The coloured stones that were closest to the target would get the points. The sports council did an amazing job and measuring which stones were closest to the target and scoring the matches extremely fairly.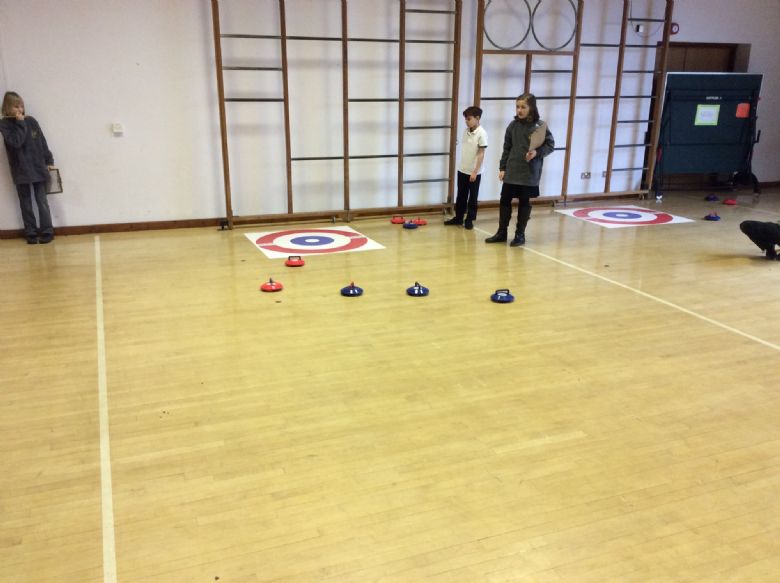 The children played their first round of matches and displayed wonderful manners and politeness by introducing themselves to the other children. It was very competitive from the first push and all the matches were only decided by the odd point!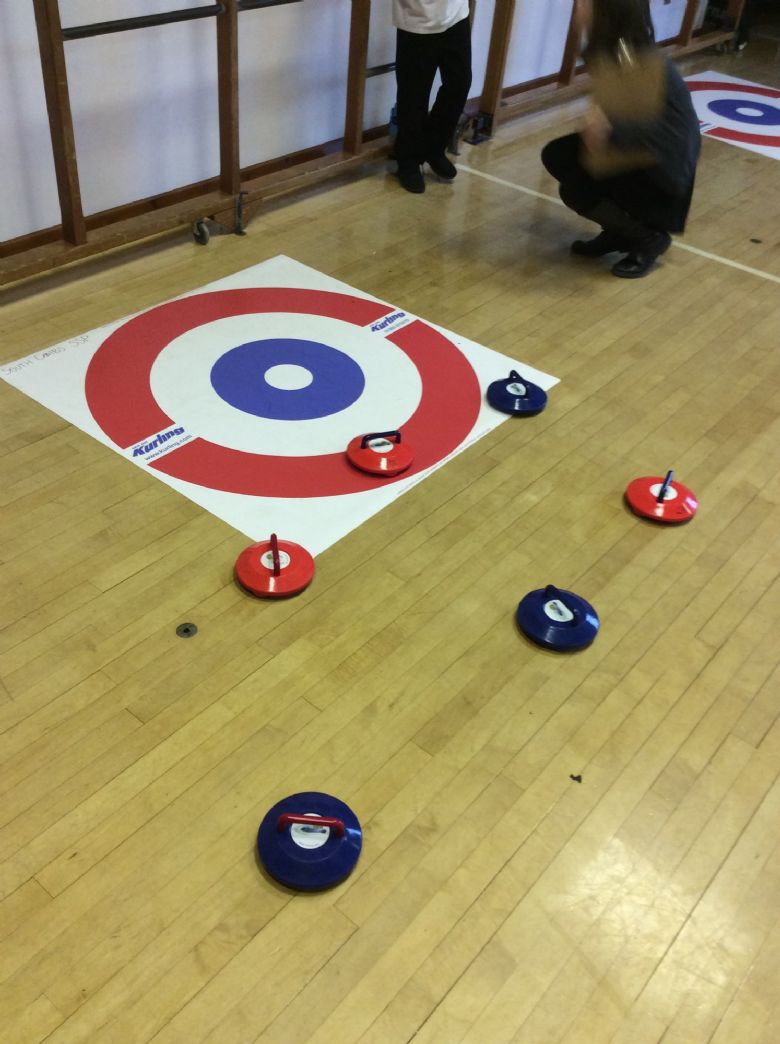 After the first couple of matches, the standard continued to improve as the children got used to the distance they had to push the stones and we saw some amazing shots from both sets of children!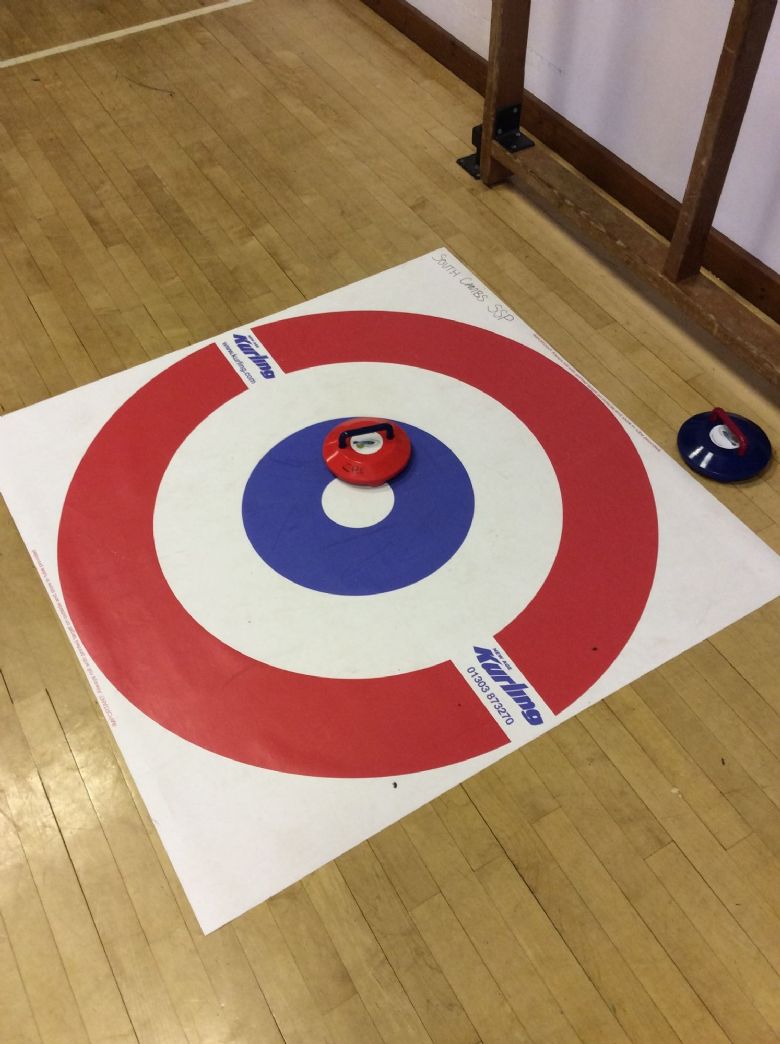 The players from Willingham moved along and played the next set of Bar Hill children until they all played against each other. No one was able to predict the score as so many of the games were extremely close!!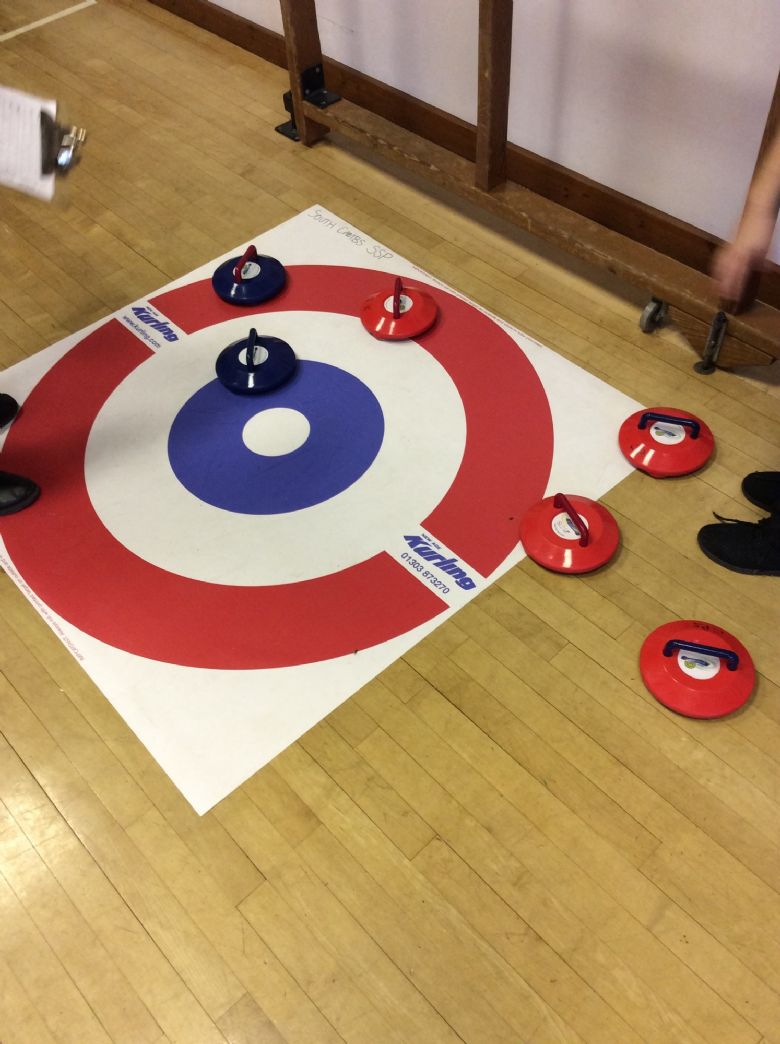 The concentration on the faces of the children was obvious to see as they were determined to get as close to the target as possible!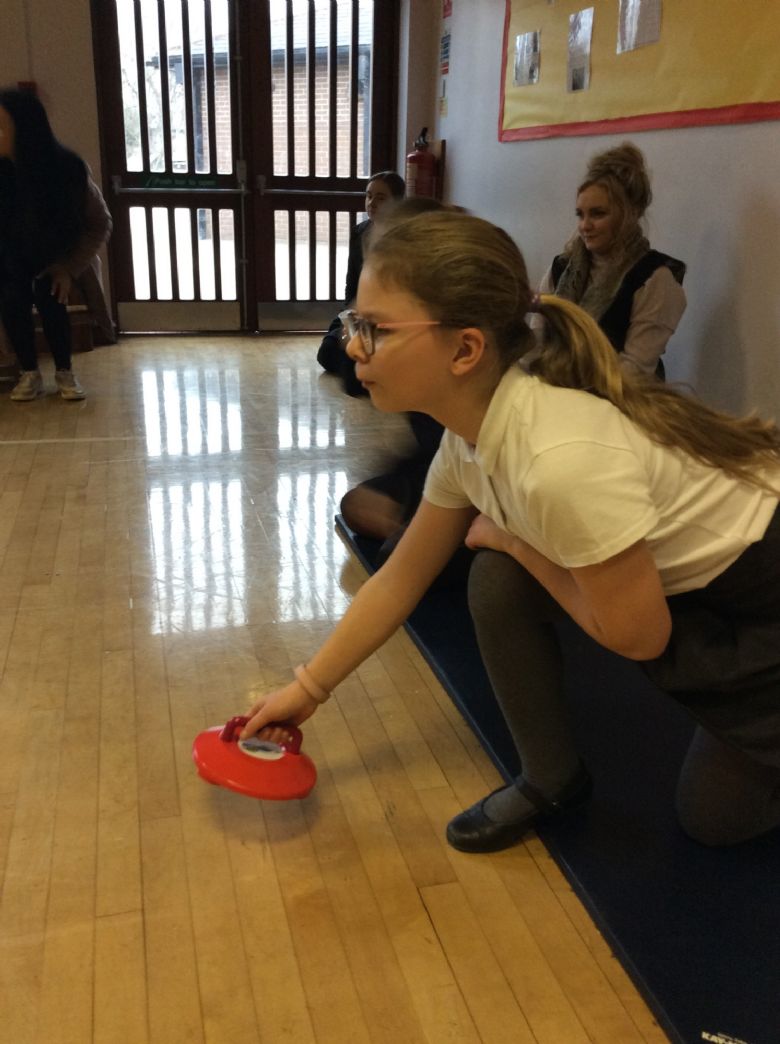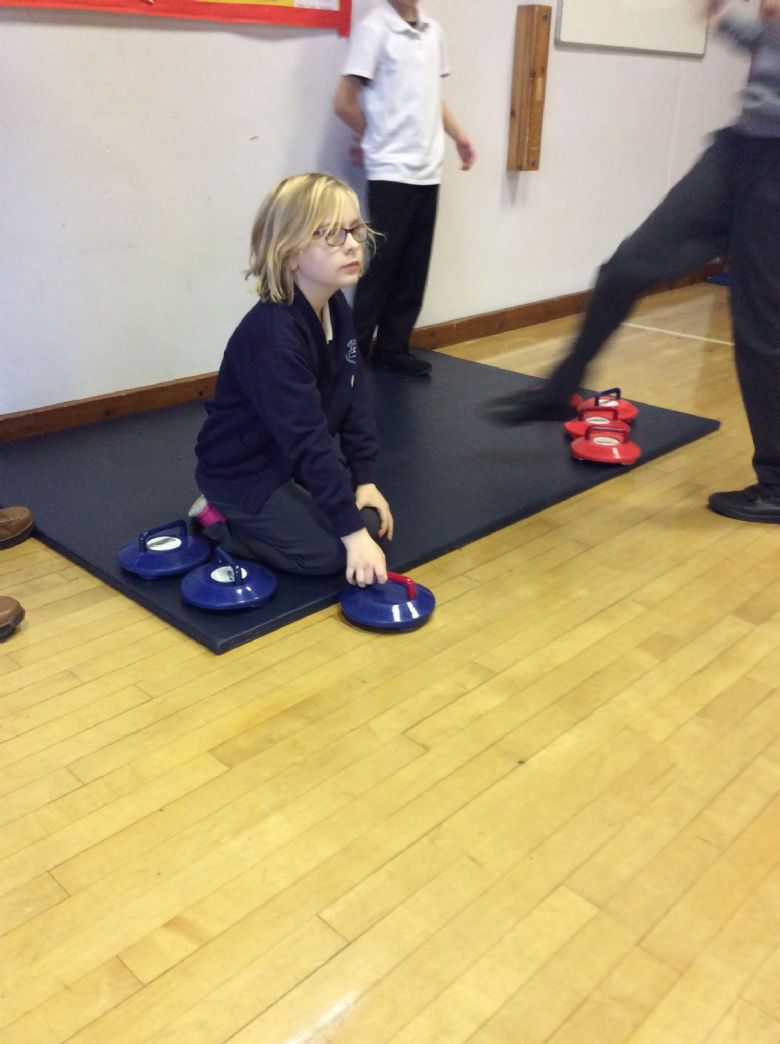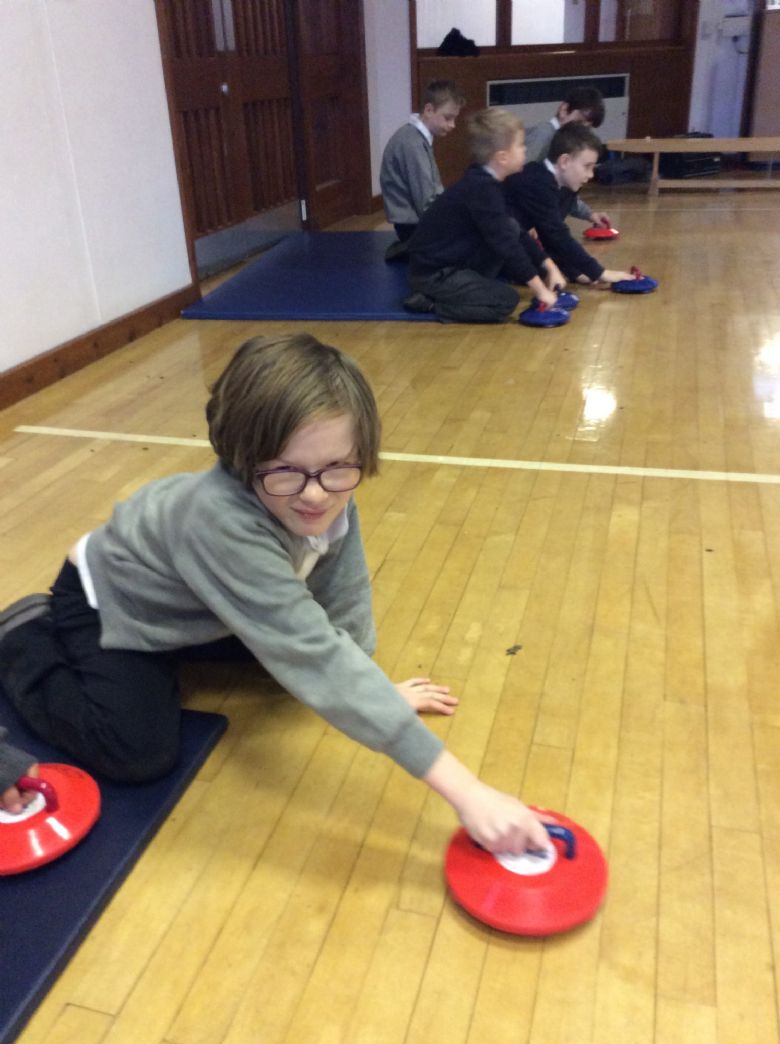 Once the matches had finished, Mr Carminati got the adults to have a go to see if they were as good as the children! The adults clearly had a great time at trying Kurling and were even more competitive than the children!!
The sports council children had a tough job of adding all the scores together and the final results were in....Willingham 29 - Bar Hill 35!!
Bar Hill won! It was Bar Hill's first ever Kurling event and they did incredibly well to win! The Willingham children can also be very proud of their efforts as most of the games were decided by one point.
It was a fantastic afternoon, full of fun and laughter and we hope all from Bar Hill enjoyed their first Kurling experience and visit to Willingham Primary School.