Cottenham Cross Country Event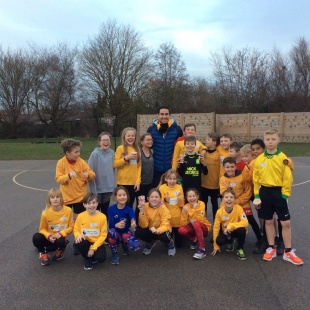 20 children from Willingham took part in an amazing Cross Country Competition at Cottenham
On Wednesday after school, Willingham were one of four primary schools that took part in a cross country competition at Cottenham Primary School. Willingham were joined by Histon, Milton and the hosts, Cottenham. 96 children in total took part in the race which consisted of the children teaming up in groups of four to run around the course in a relay.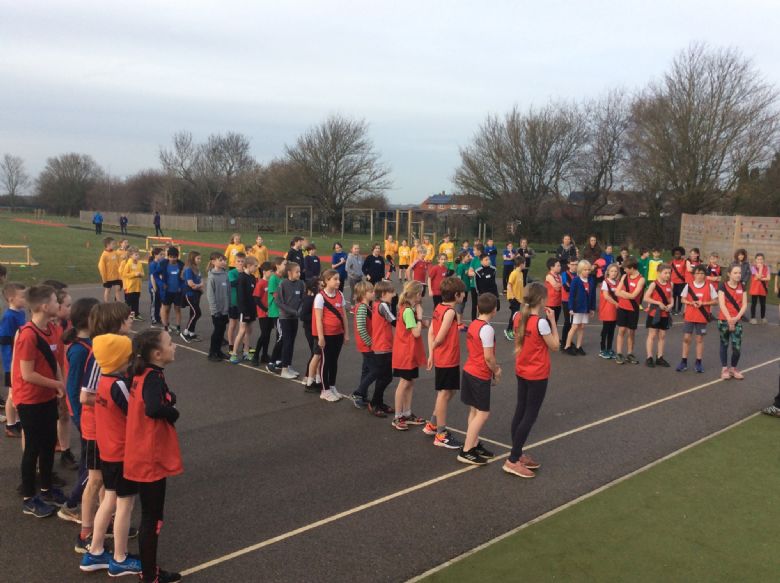 Mr Moore (Cottenham Primary School) set up the event and designed the 1.3k course.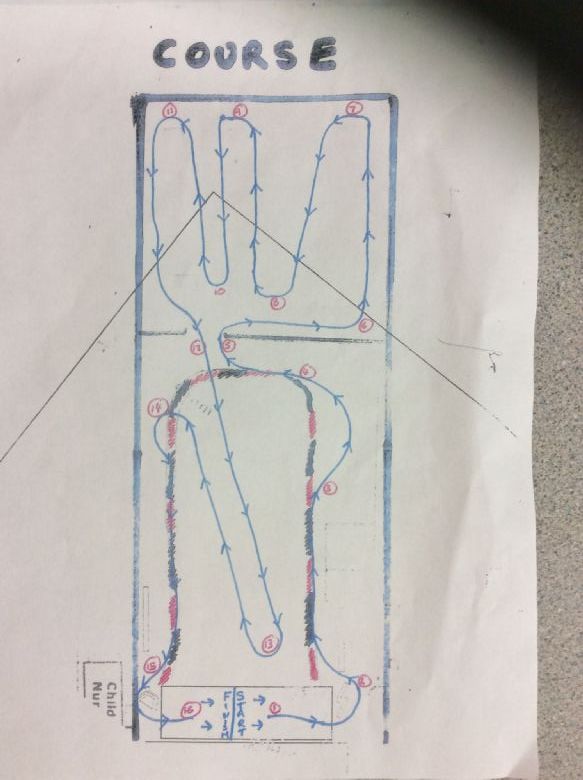 Cottenham Primary School are extremely lucky to have their own running track on the school field, which looked excellent and it was used for the beginning and end of the race. The back field was used also as a 'zig-zag' to make the course longer, which the children under estimated!
Mr Moore gave the children a briefing on the course and how the relay was going to work, all the children listened very carefully to his instructions.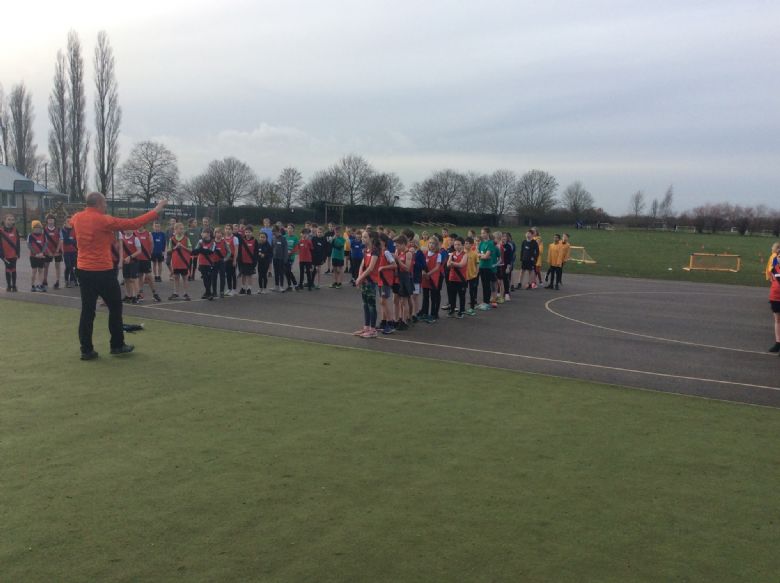 Willingham took 20 children to Cottenham with three boys teams and two girls teams. The children decided who was going to go 1st, 2nd, 3rd and 4th in their teams..the 'A' runners then got ready at the start line..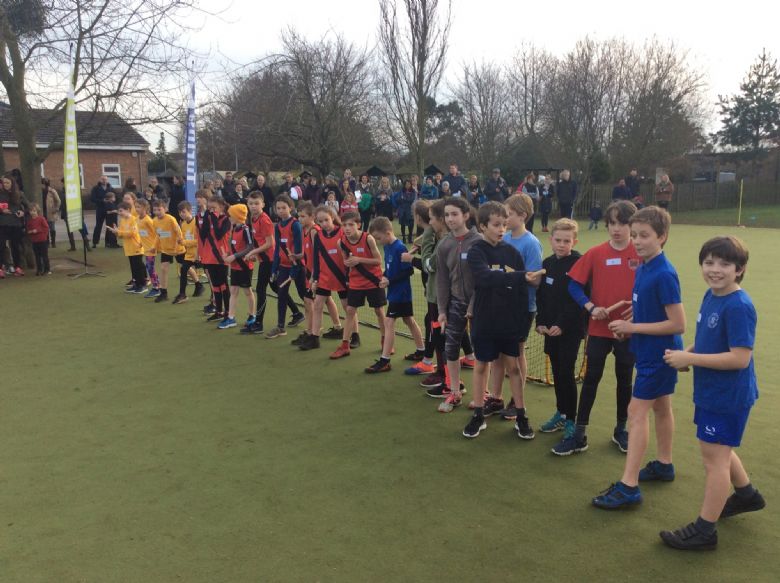 On Mr Moore's whistle, the children were off!! Two Willingham children got off to a blistering start with Callum and Elliot racing off into an early lead. The chasing pack caught up fairly quickly and the race started to settle down. Alistair was in a commanding position and held on to a strong 3rd place for his lap.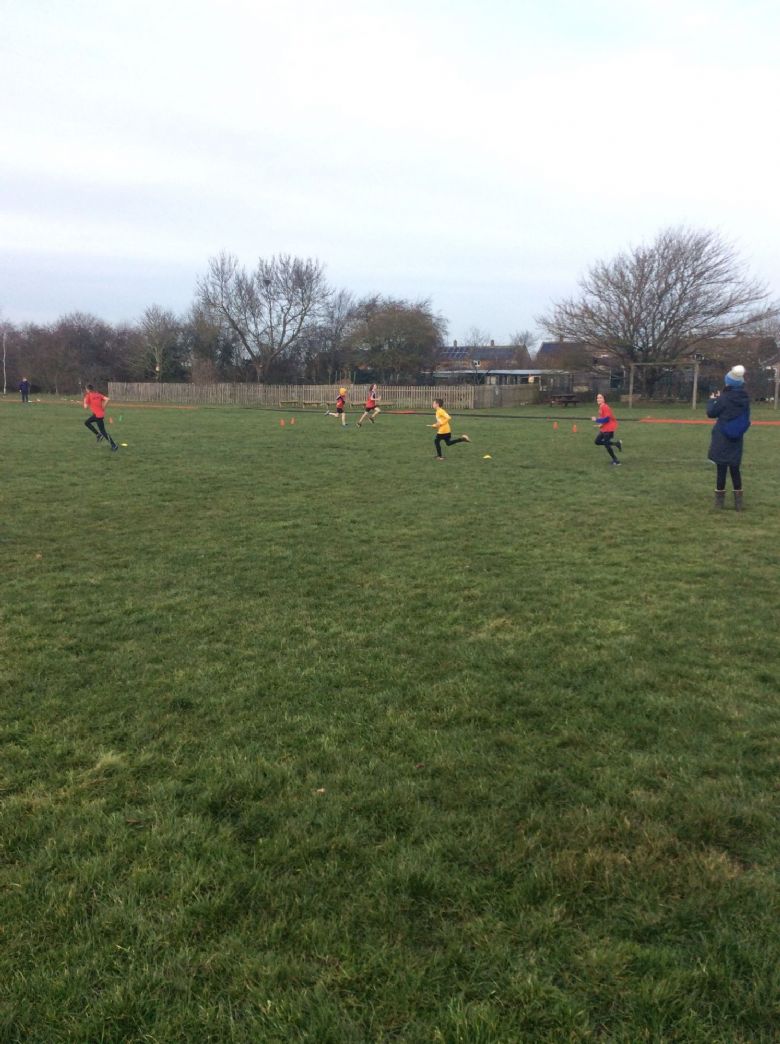 Cottenham had a very strong first runner who was smashing the course and was comfortable in 1st position before the first handover.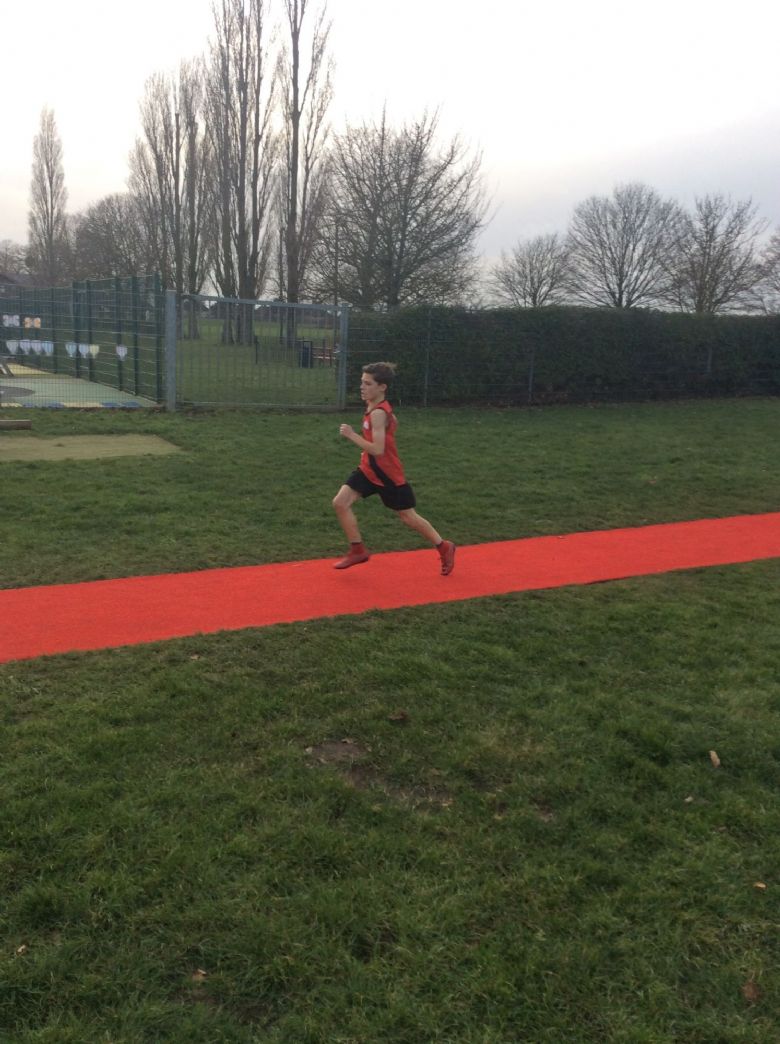 Alistair was being chased by children from Milton and Histon but was determined to hold onto his position in 3rd.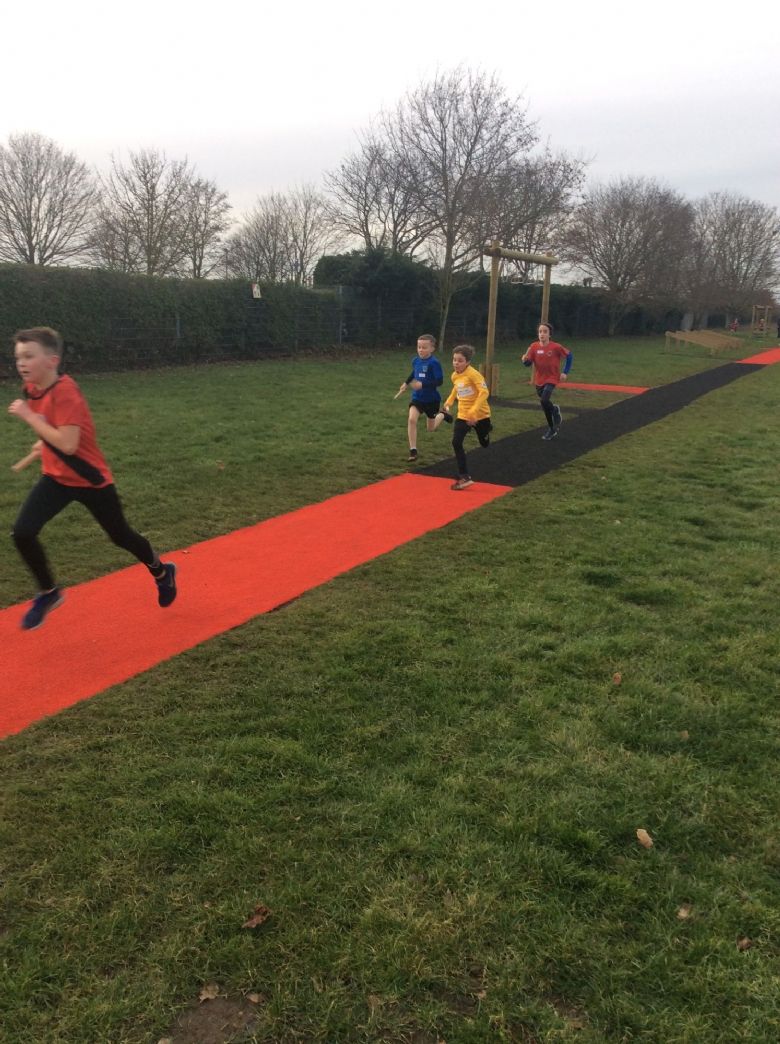 A very smiley Elliot was doing really well and was comfortable in a top 10 position for his team.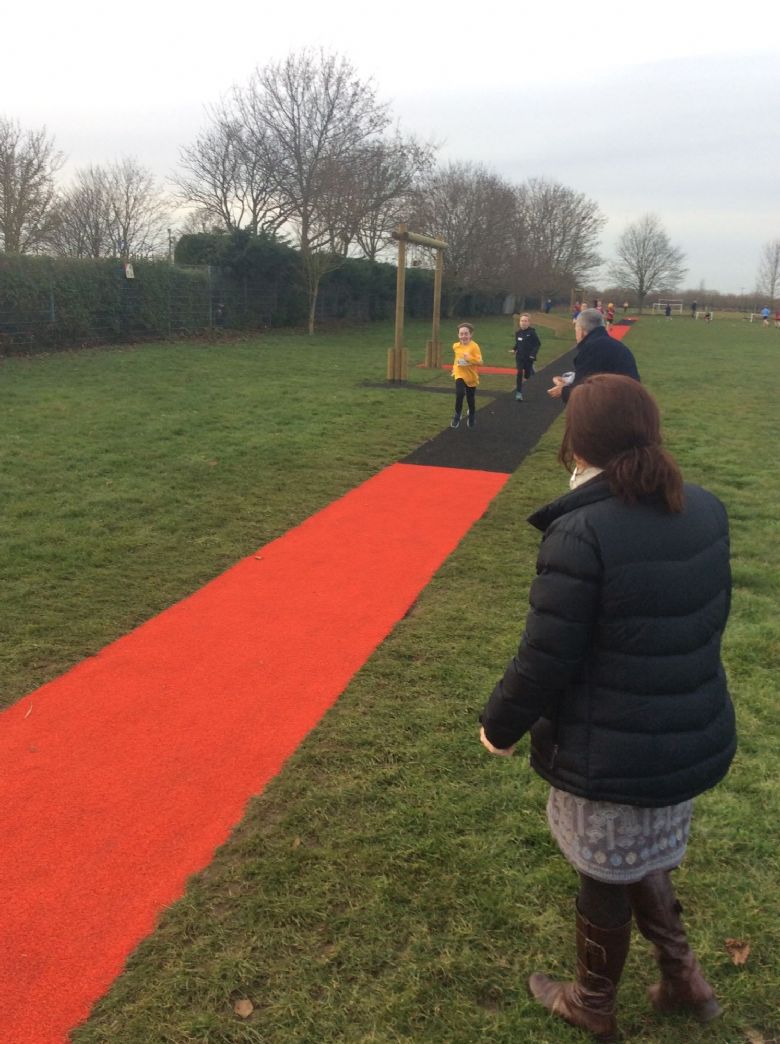 After a quick start, Callum dropped back in the positions but finished off his lap very strongly with a sprint finish.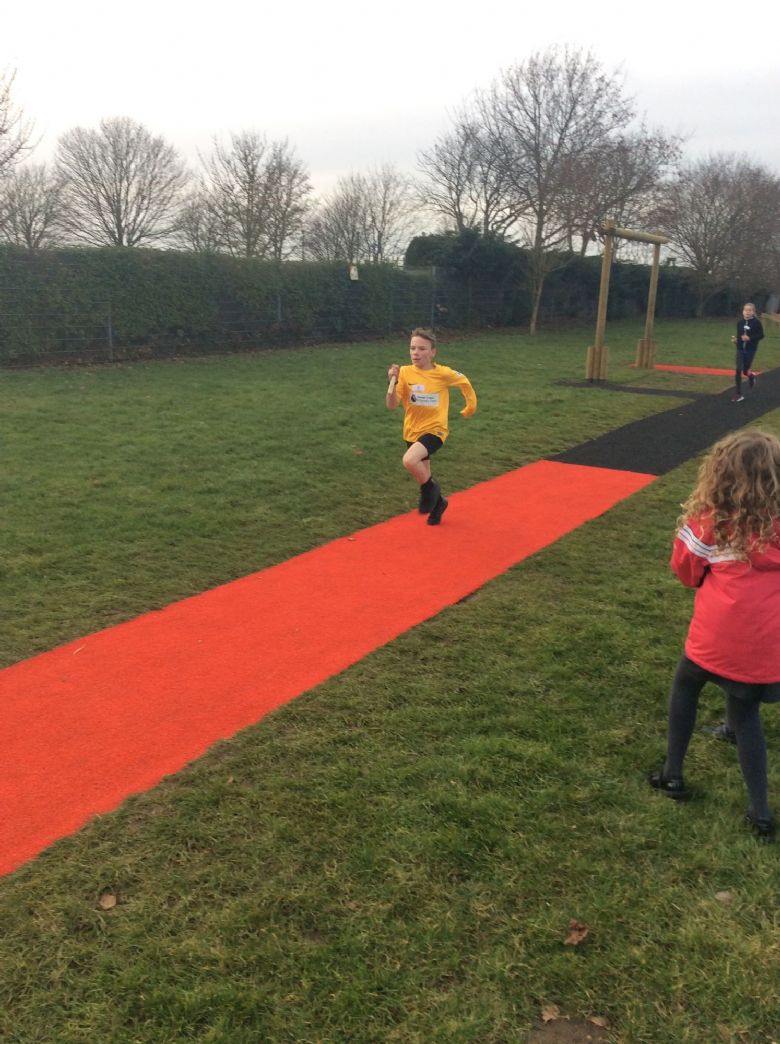 The idea of this event was for the children to have an enjoyable experience and to have an opportunity to compete. Isla certainly wanted to enjoy herself, as you can see she was smiling even at the end of her run.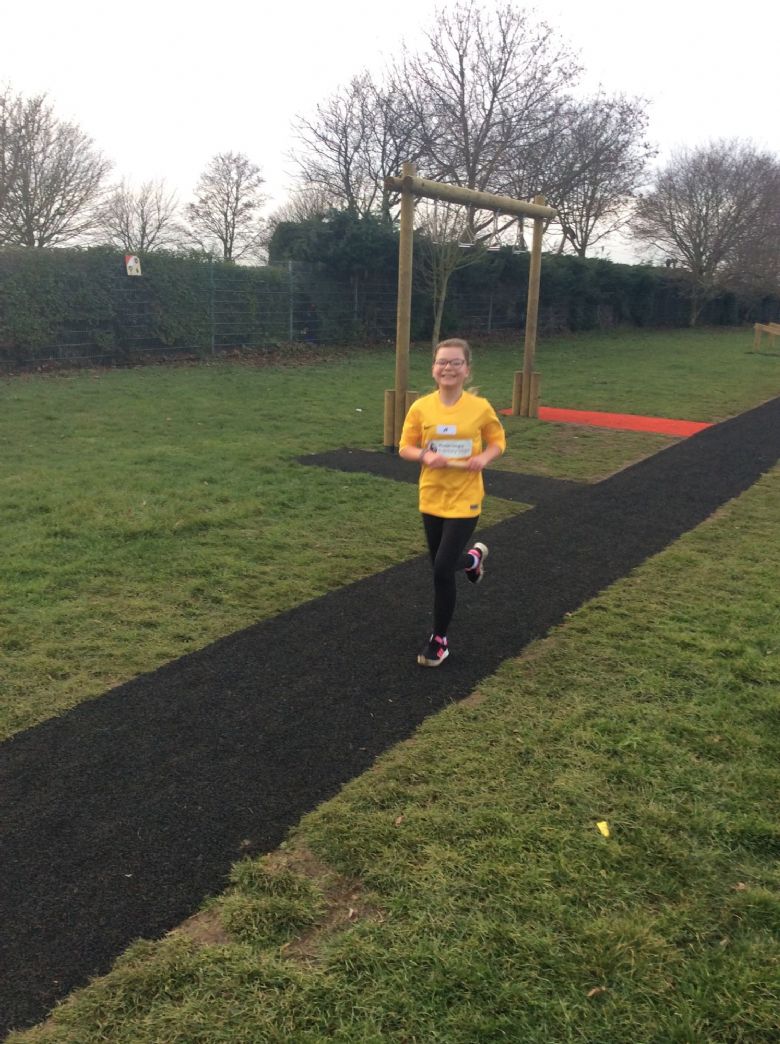 The 'B' runners were very excited to get away and cheered on their teammates as they approached them on the handover.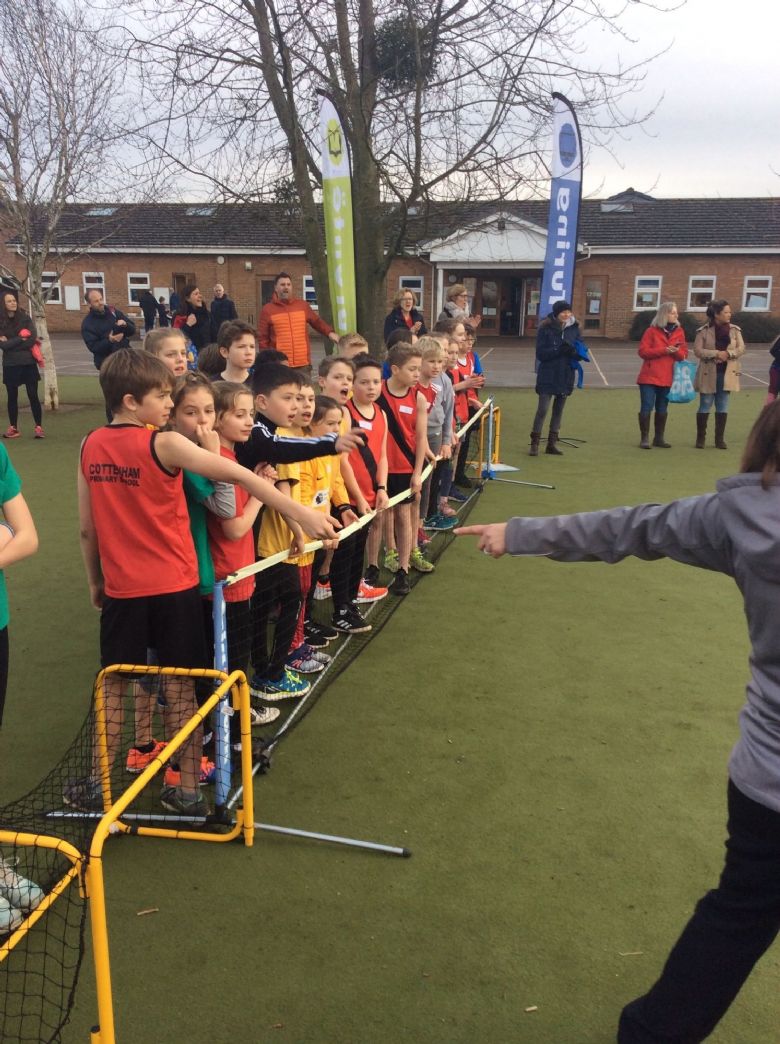 Cottenham continued where they left off as they cemented 1st place with another strong run from one of their year 6 boys.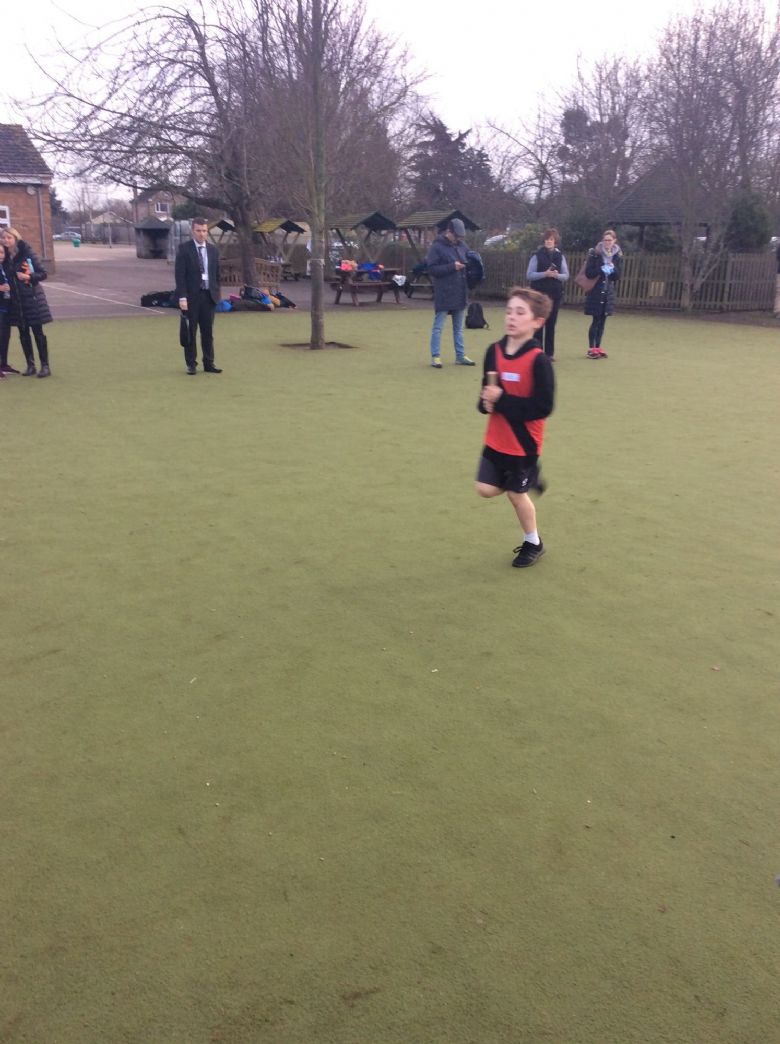 Dan continued where Alistair left off with another solid run. This was a very impressive performance as the majority of children in the top 5 were year 6's and these boys are both still in year 5.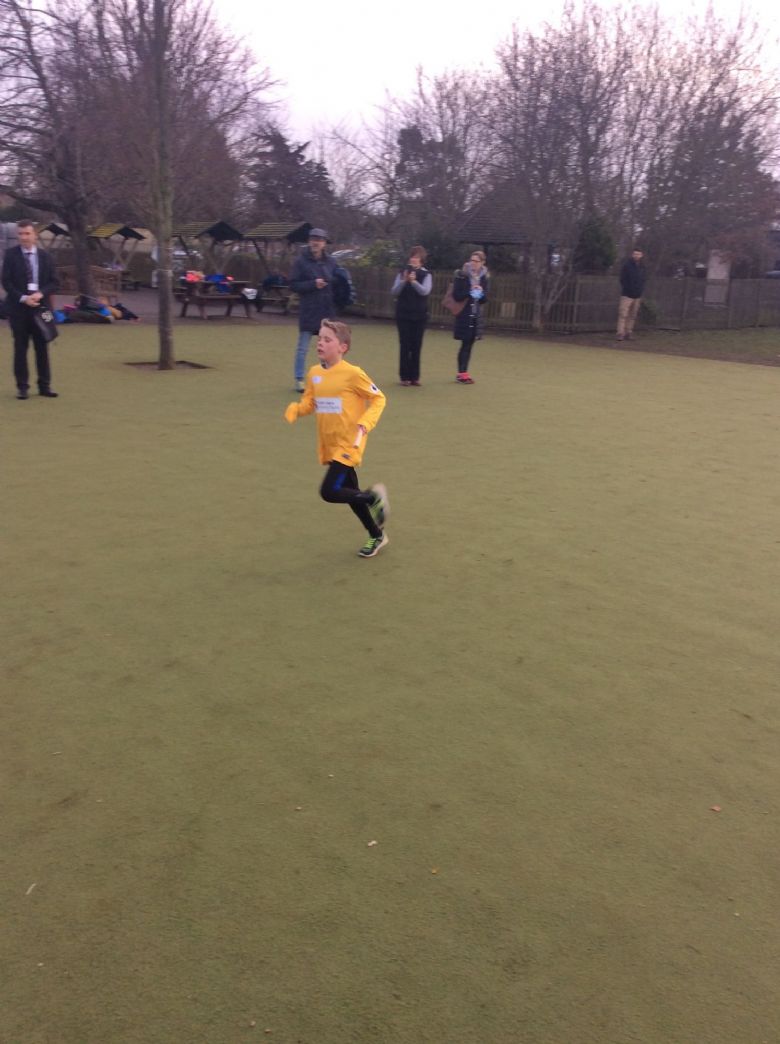 Joe, who was running in his first ever cross country event for Willingham Primary School, ran brilliantly and showed that he will be a serious contender next year for our year 6 team.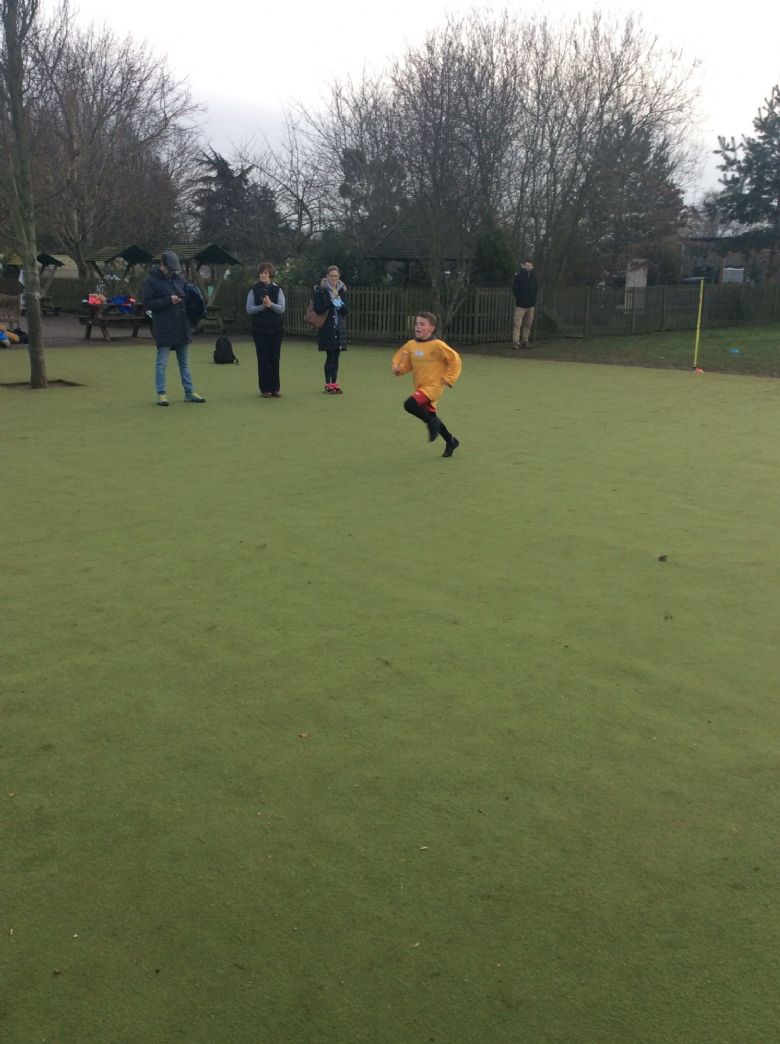 Emily matched Jess' super first lap and clearly felt the 'pain' of the tough course..!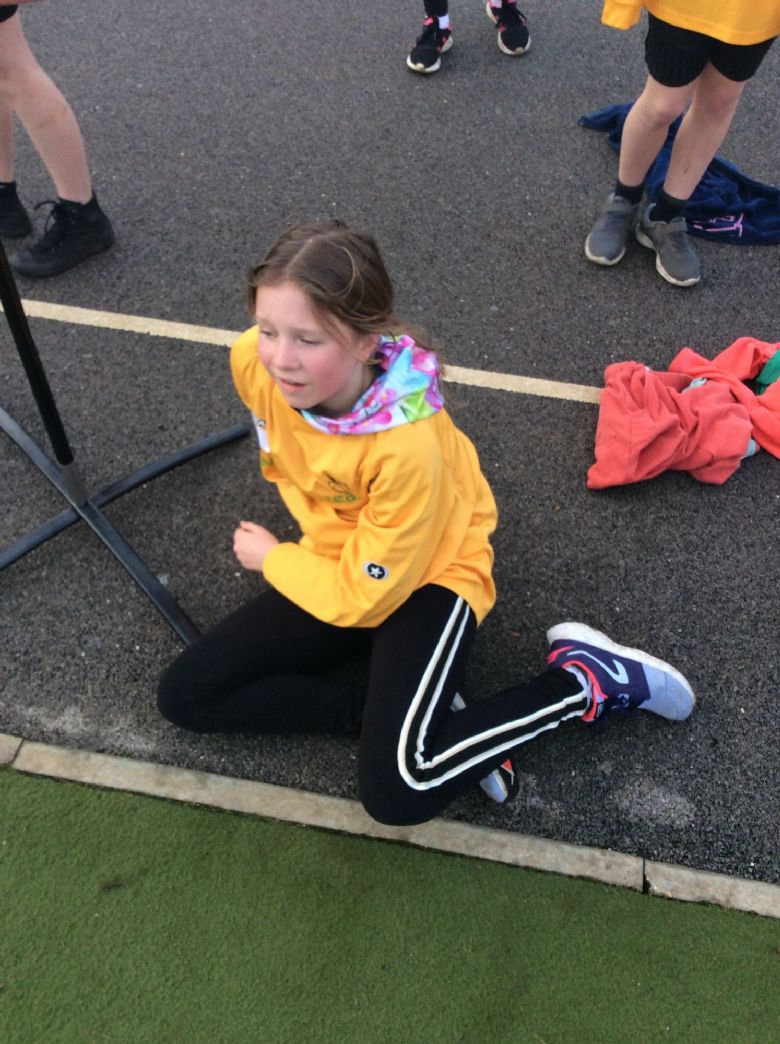 Jess showed wonderful teamwork and kindness by racing alongside Maeve to encourage her to finish the race strongly. The South Cambs Schools Sports Partnership Manager was one of the marshalls for the event and she commented on Maeve's determination and attitude throughout the race, which is quite something! Well done Maeve!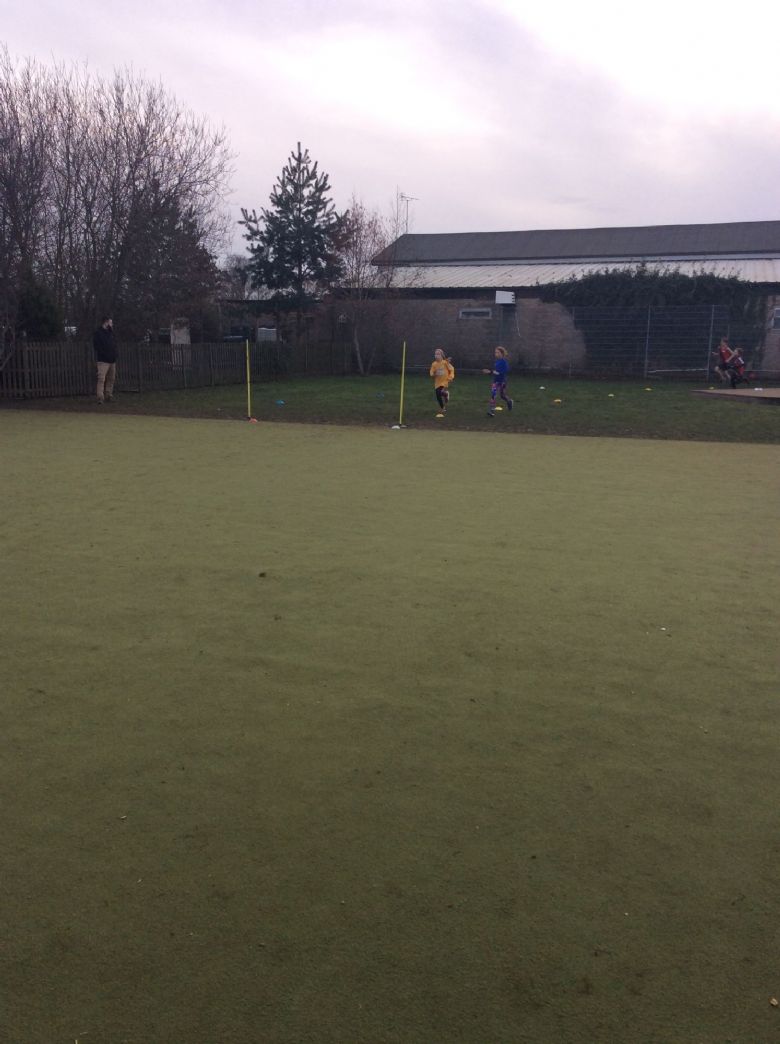 Harry raced well and gave Jack (The Chief) a word of encouragement, before handing over the baton.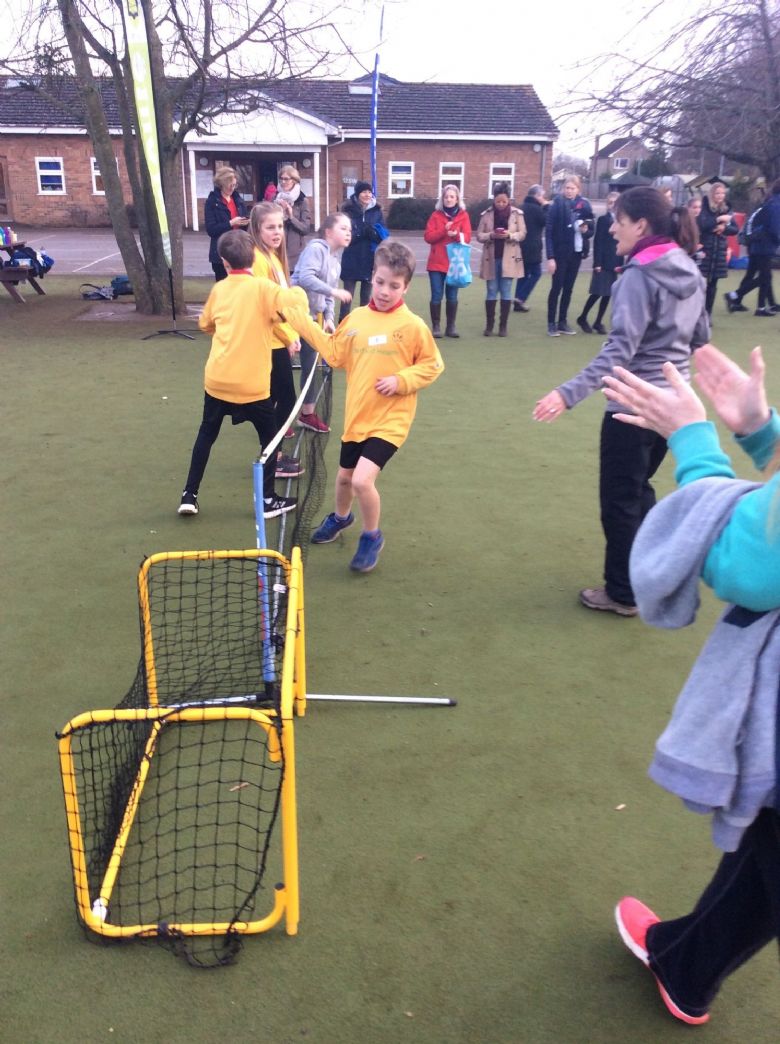 Mia kept up the good work from the rest of the girls team and her strong finish meant the girls came in an amazing 2nd place!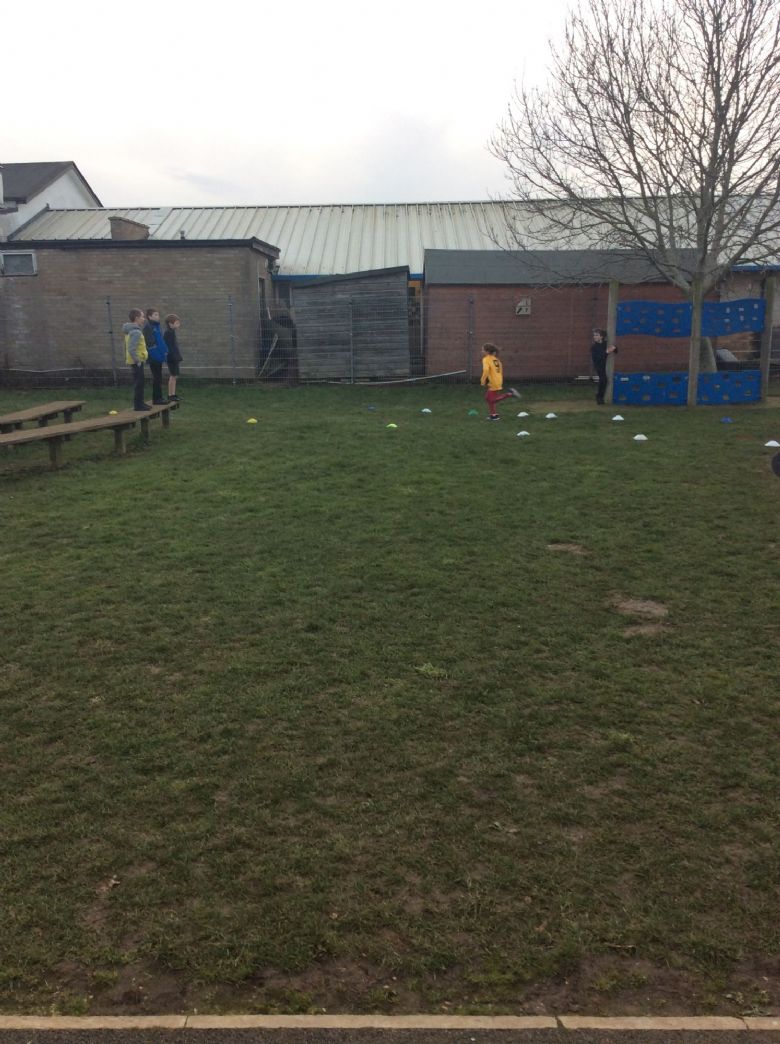 Max, another child making their cross country debut raced brilliantly and enjoyed the afternoon!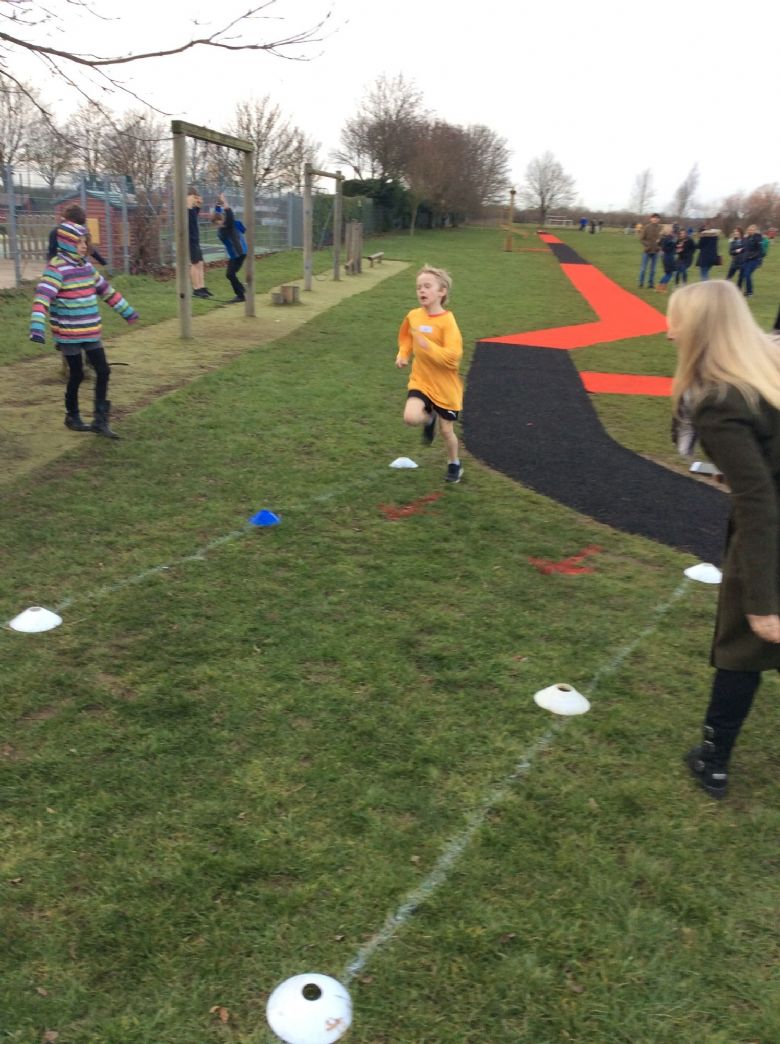 Lilia was our last child over the line and from this incredible photo, you can see the excellent teamwork and encouragement skills that were demonstrated as Willingham children surrounded her to get her through the finish line.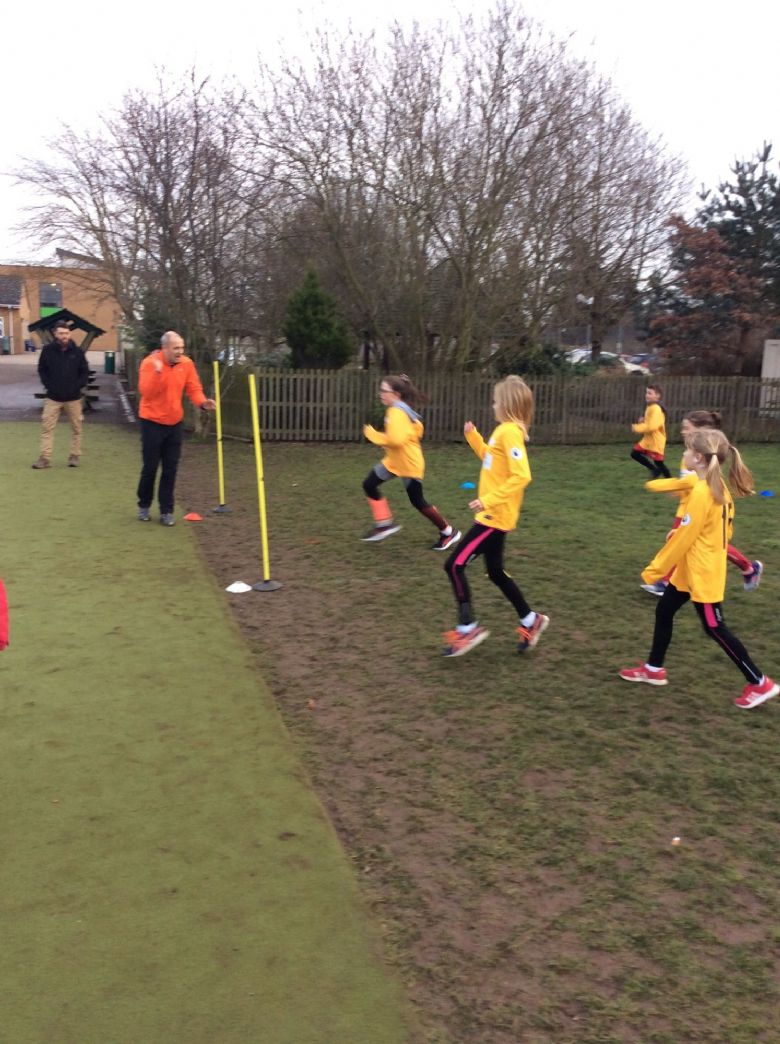 They finished!!! All 96 children had completed the course and all did brilliantly. Cottenham's version of the WSA provided all the children with hot chocolate and the runners definitely enjoyed their free drink!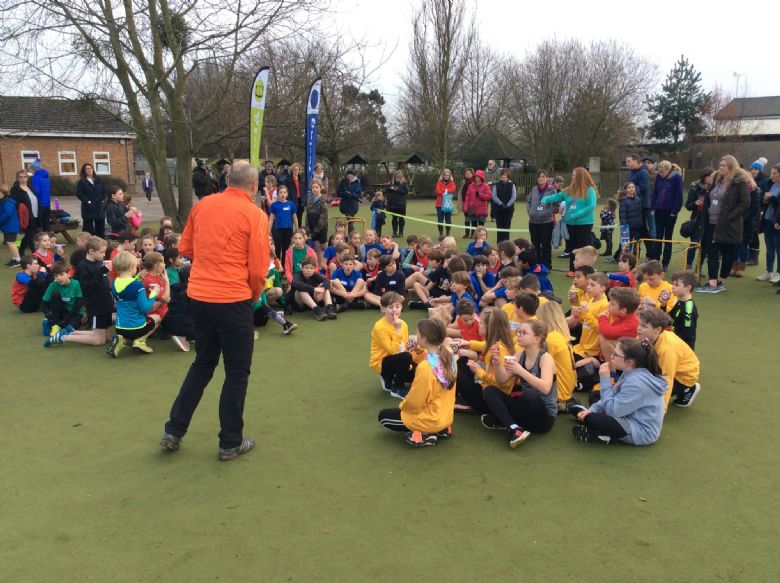 The children were listening very carefully to see which teams came in the top 3 places..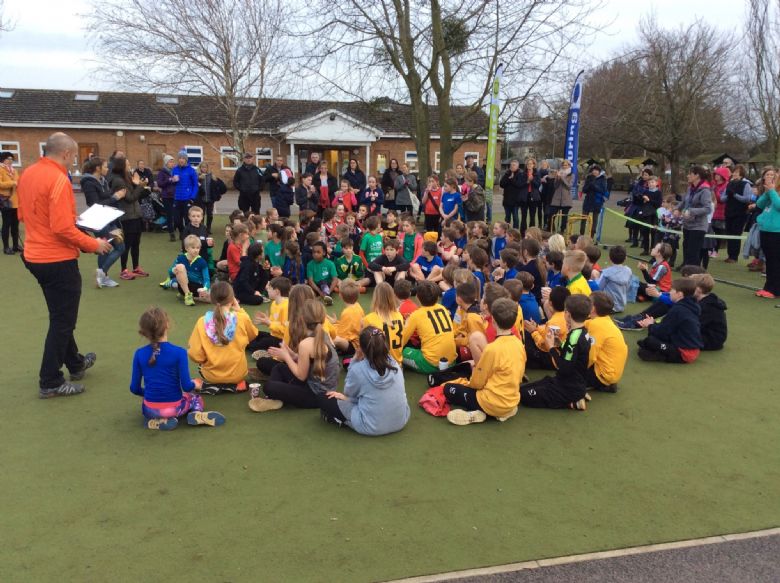 Mr Moore annouced the top 3 girls teams..
3rd place: Cottenham Primary
2nd place: Willingham Primary
1st place: Histon Primary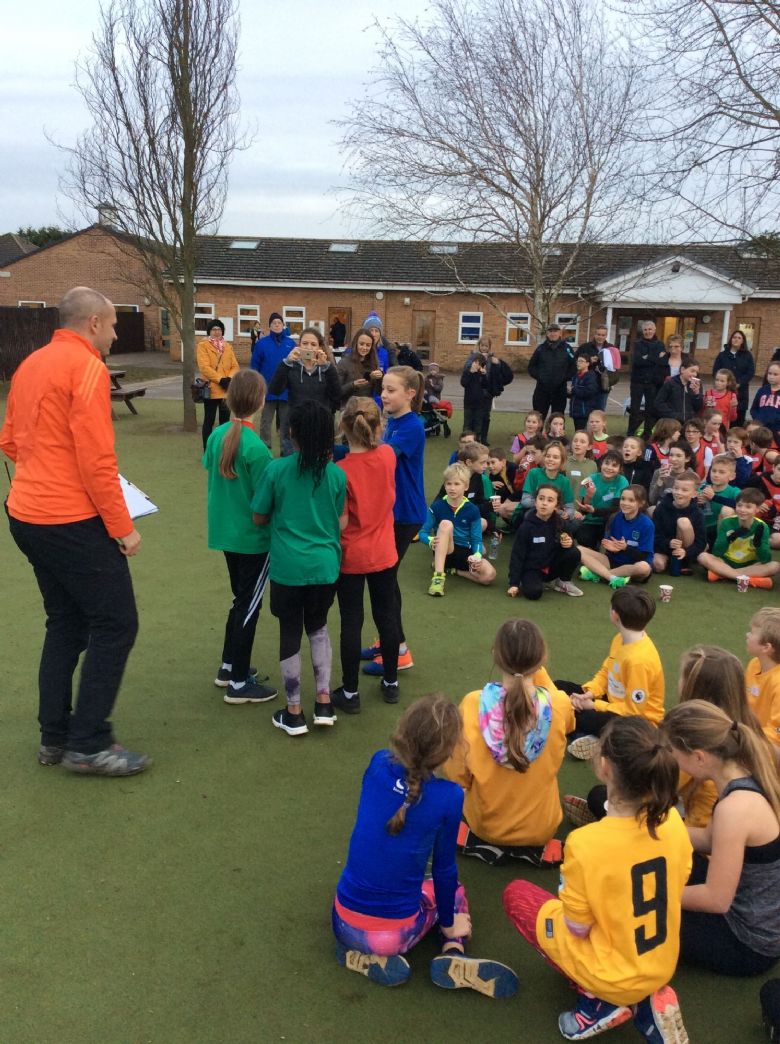 The boys results were in..
3rd place: Histon Primary
2nd place: Histon Primary
1st place: Cottenham Primary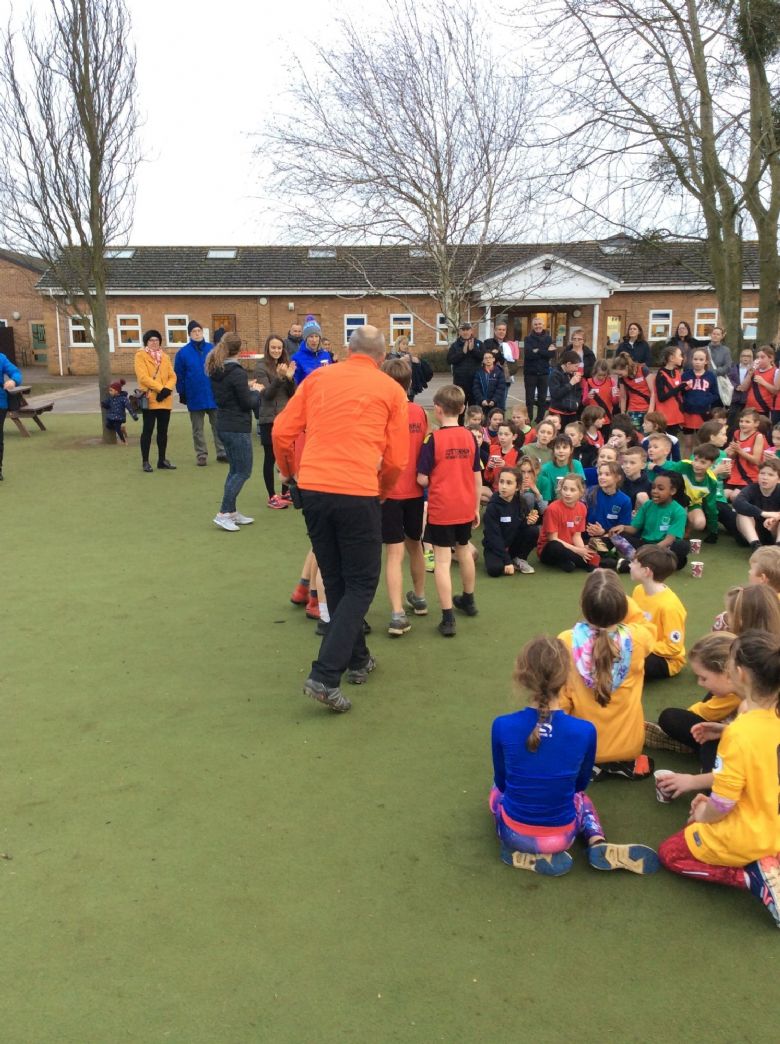 This cross country event was an absolutely amazing success and we are so grateful for Cottenham Primary for inviting us and especially to Mr Moore for organising such a terrific and enjoyable afternoon. We hope there will be another competition soon, hopefully involving our year 3/4 children.
Another very enjoyable sporting opportunity for 20 very happy children from Willingham.