New Netball Court!!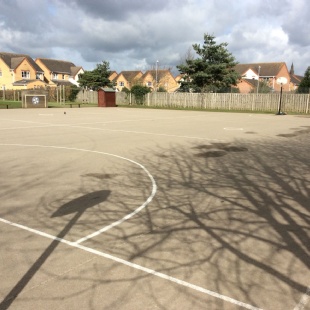 Willingham now have two Netball Courts!
On Thursday afternoon, Willingham had a visitor who came to add another Netball court to our playground!!
Mrs Rodger and Mr Carminati had wanted an extra court added so that the netball team could have more space to practise and for the option of hosting a mini tournament by having two games going on at once!
The school purchased a 'line marker' with some paint but brought over Mel Scrivener who would apply the first coat. Mel has previously marked out our football pitches so was the best man to add another court to our playground.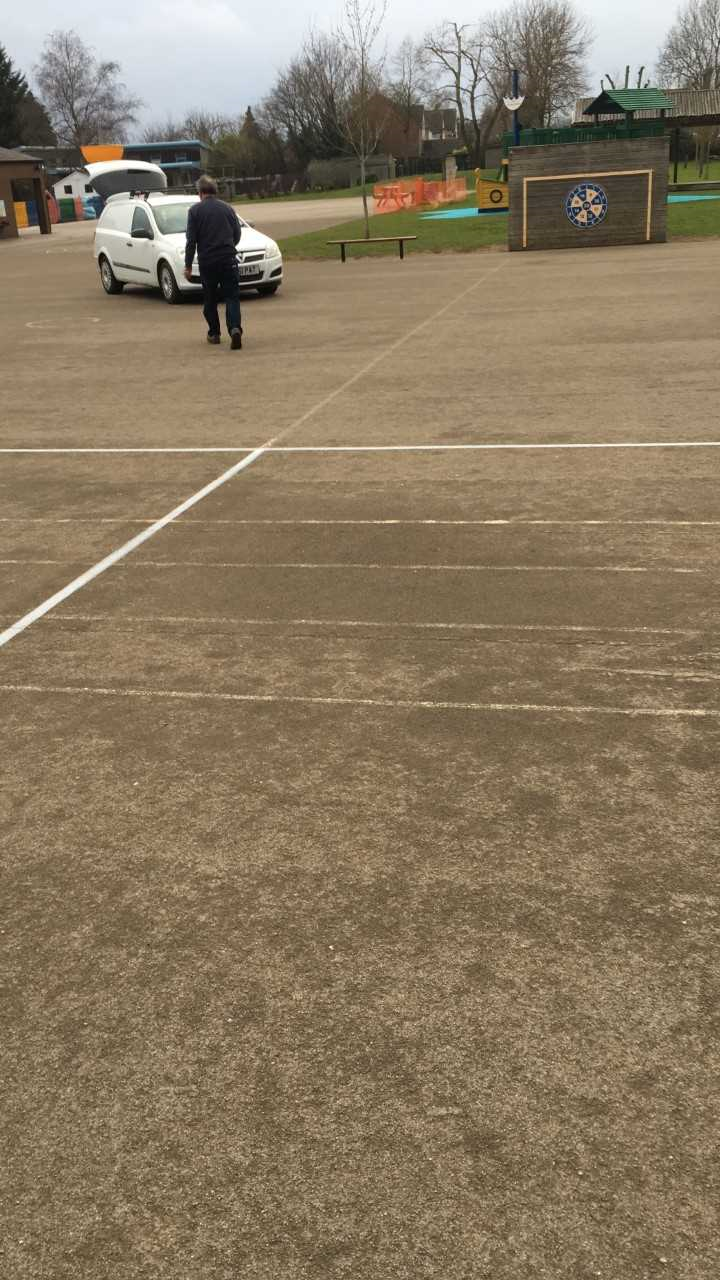 Mel arrived and Mr Carminati had heard a rumour he had 'lasers' to make the lines super straight...so Mr Carminati asked to see where these lasers were. Mel said he had two...and pointed to his eyes and said, 'there are my lasers..'!!
The lasers and Mel got to work and the court was starting to look good.
Now the school have purchased the line marker and the paint, Mr Carminati and/or Mrs Rodgers can now go over these lines and keep them fresh for training and any upcoming matches.
We are really pleased with the new lines and hope we now have more children wanting to play netball with the extra space provided.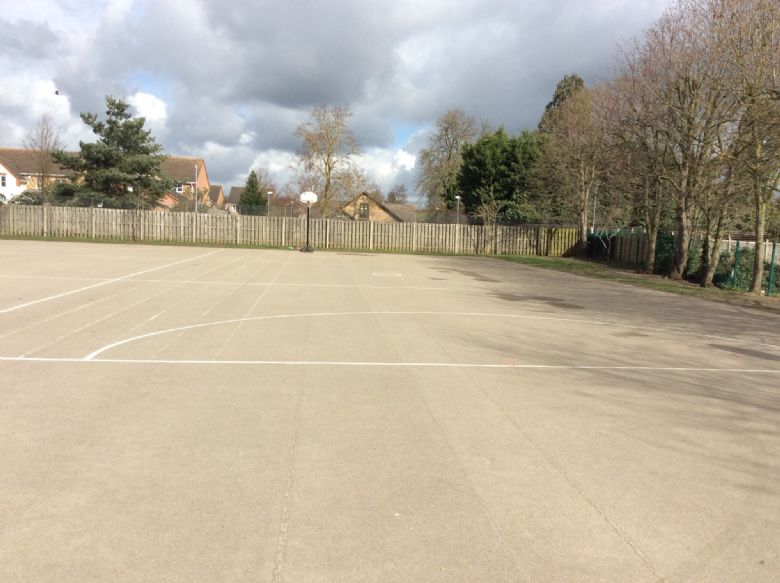 We thank Mel for all his hard work and for letting us use his lasers!!