Year 3/4 Cross Country Success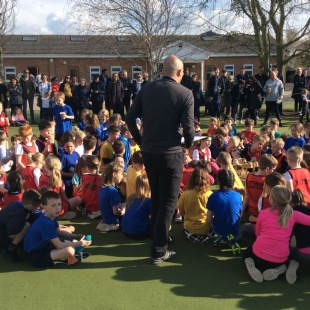 32 Year 3/4 children ran at the Cottenham Cross Country Event!
On Wednesday afternoon, 32 year 3/4 children travelled the short distance to Cottenham to take part in a Cross Country Competition.
This event was on the back of the successful cross country event they hosted in February for the year 5/6 children.
Again, Mr Moore invited three other schools to join Cottenham, which were Willingham, Milton and Histon Junior.
Willingham brought 8 teams over to compete against the other schools and it was a fantastic opportunity for the talented runners Willingham have to compete!
All the children started the race at the same time and Jo (who used to work at Willingham) would track the runners as they finish to see which year 3/4 boys or girls were 1st, 2nd, 3rd, etc.
Mr Moore gave all the insructions to the children before they ran...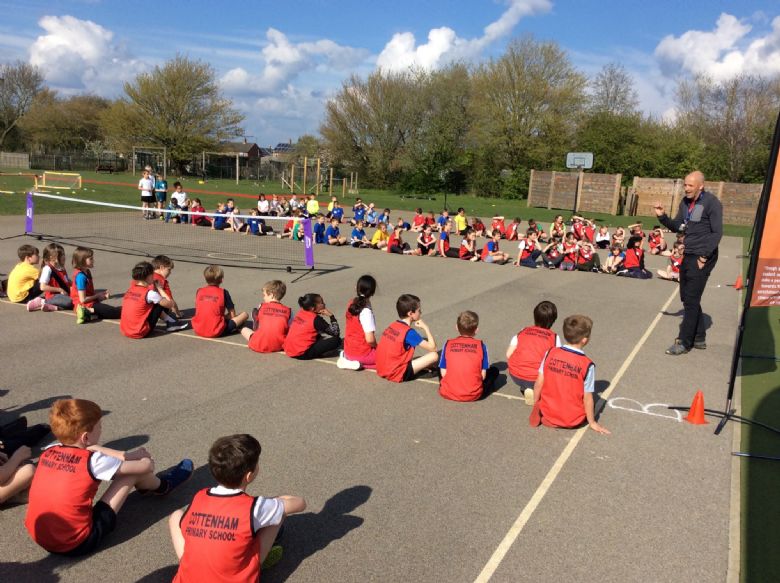 The first runners went to the start line.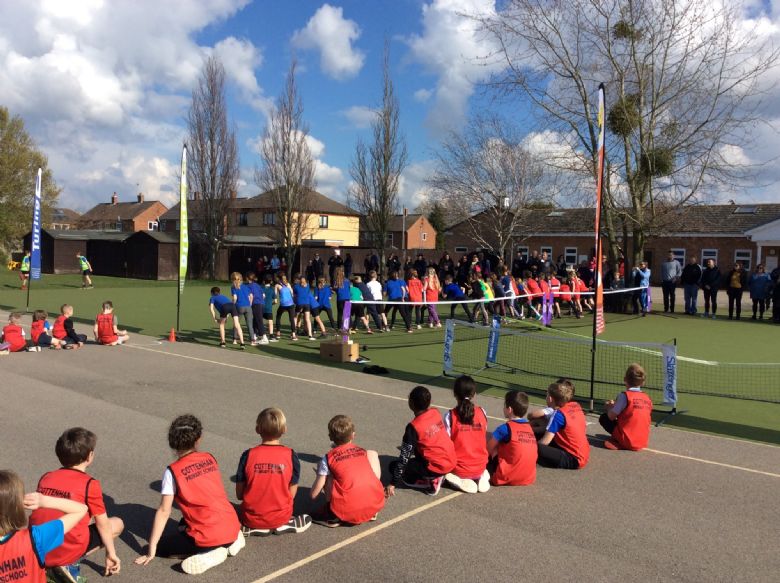 And they were off!!!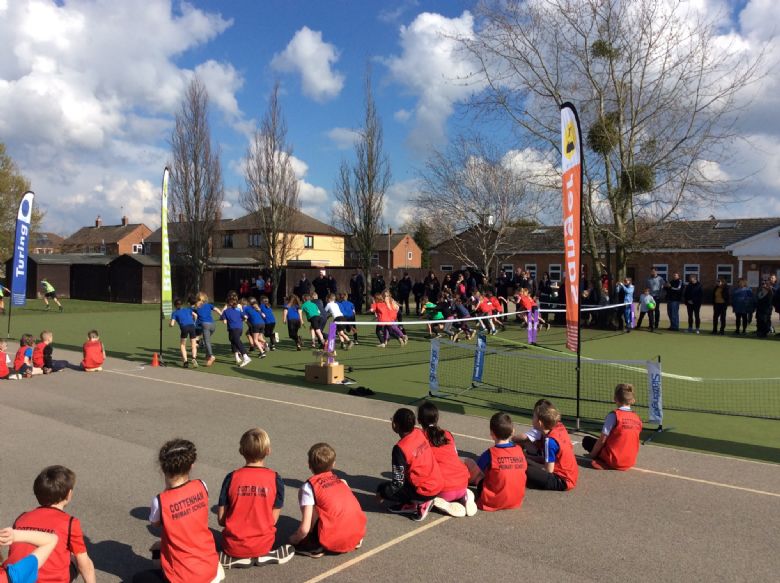 Eddie was jostling for first place and started off really strongly.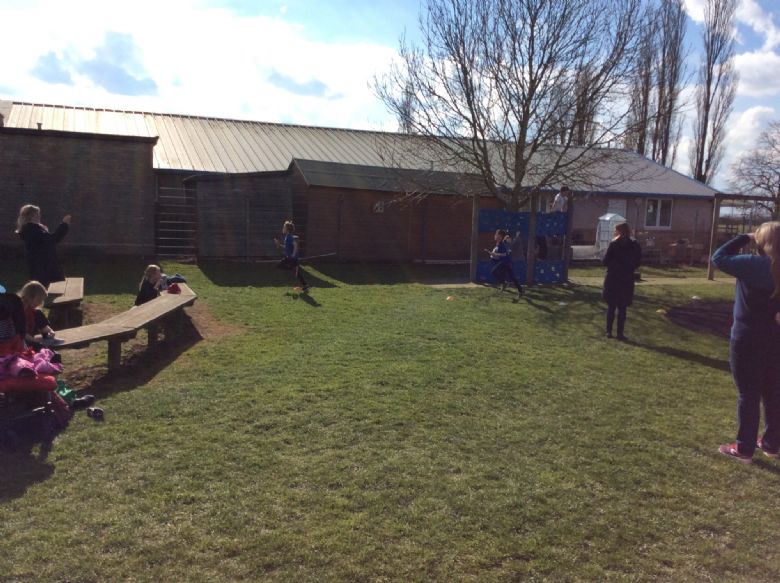 He came round the final bend in 2nd place!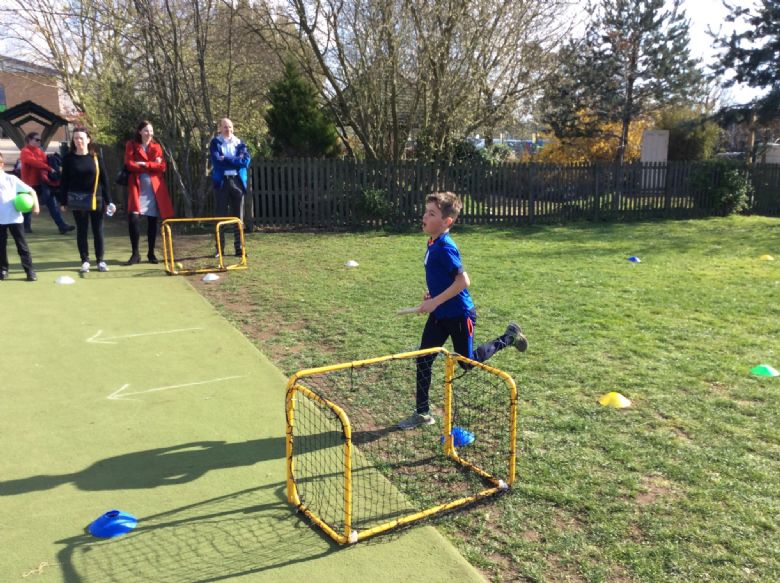 Freddie was next to come and pass the baton over!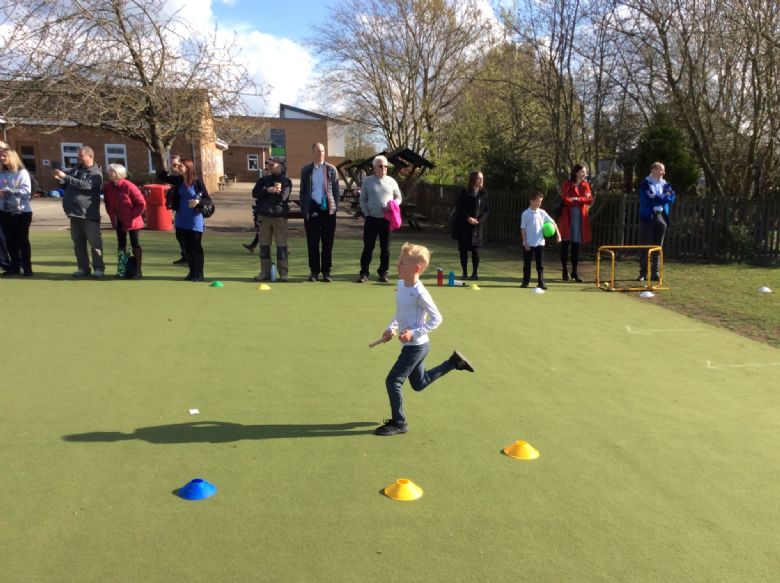 G wasnt too far behind for the year 3 girls team!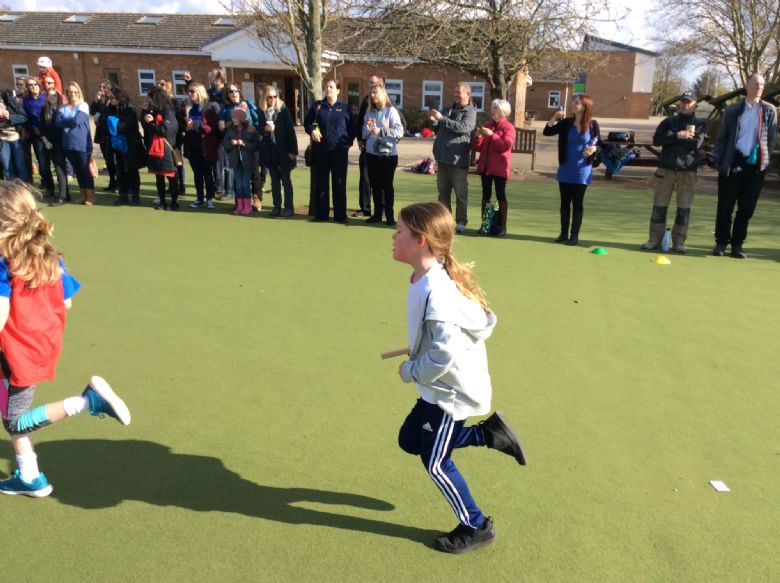 Oliver was running well in his first competitive competition!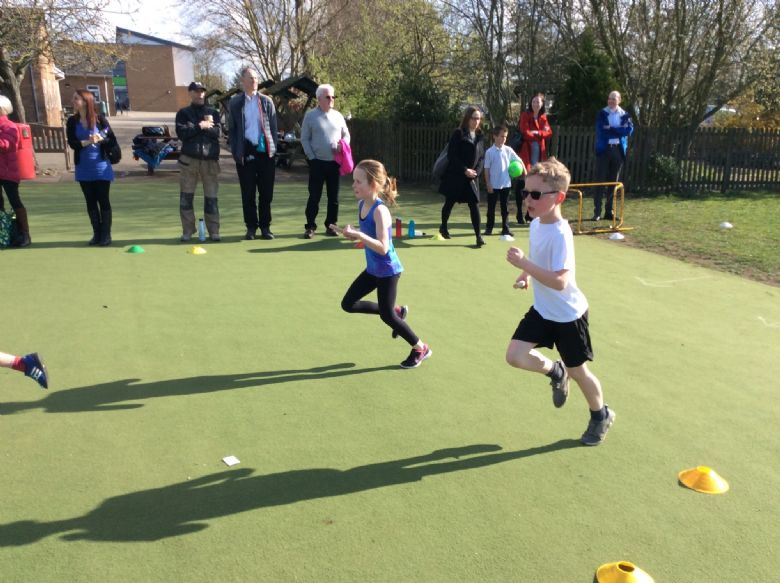 Callum runs every week at Parkrun and he really enjoyed his race!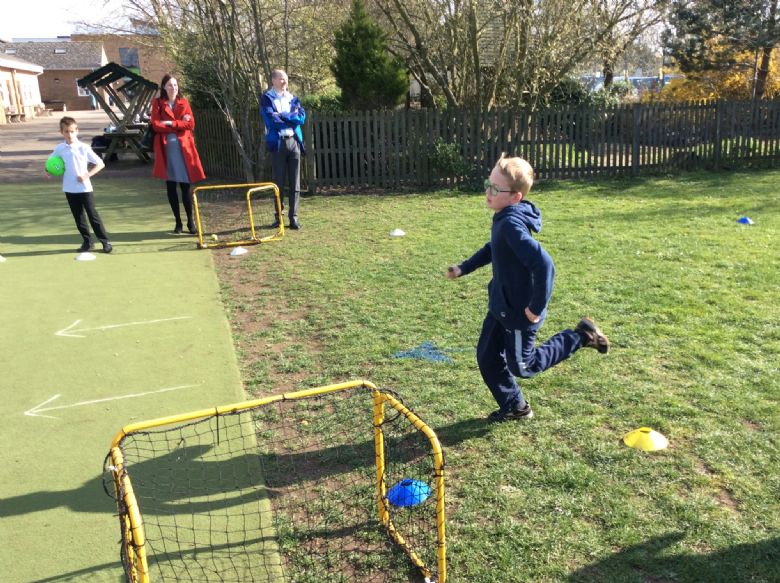 Louisa and Holly were neck and neck going onto the handover...!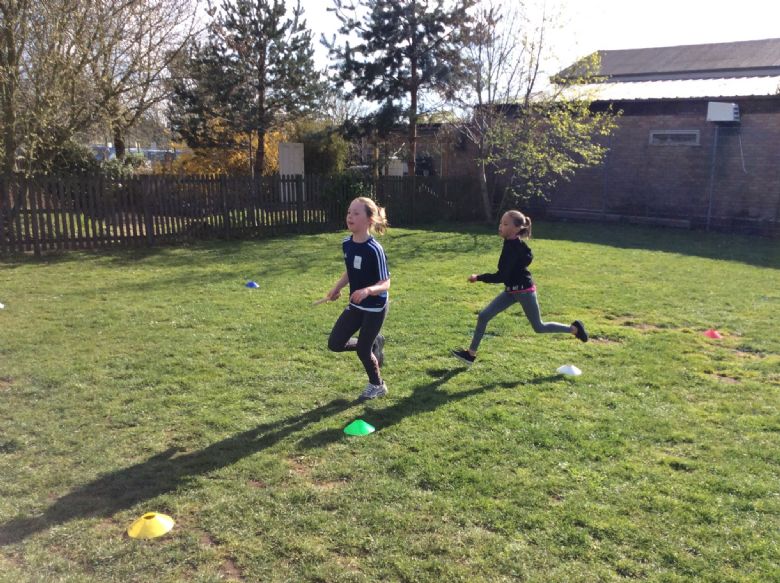 Jenny was smashing her first ever event!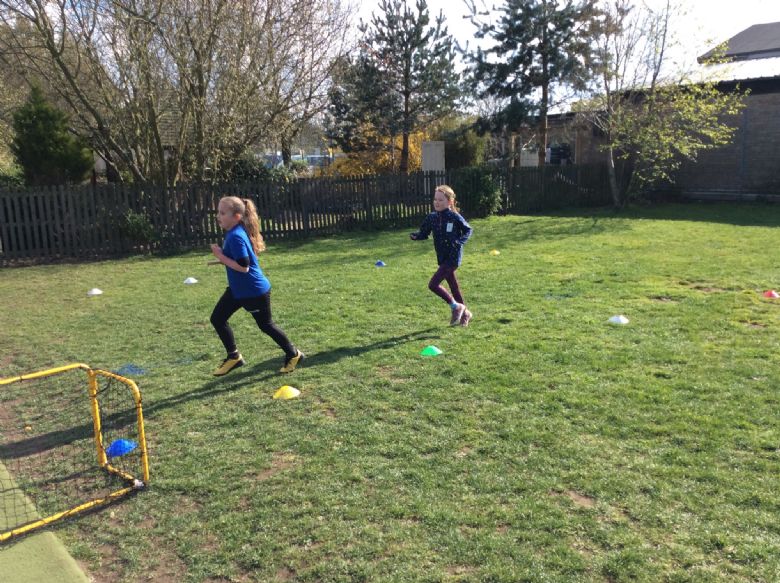 The final results for the top 5 teams were...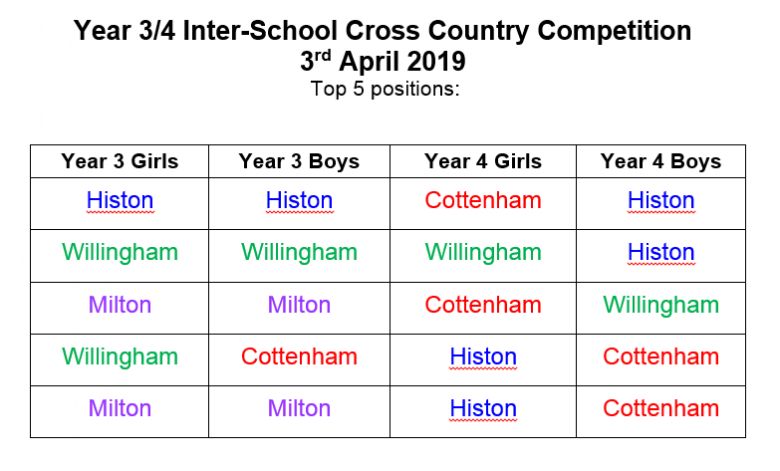 All the children should be incredibly proud of themselves for the effor they put into the races and how hard they battled to achieve such brilliant results! We hope that they continue to develop and improve to become cross country superstars!!
Thank you once again to all the parents who helped with lifts and for their encouragement on the day, we couldn't have attended the event without them.