Fenstanton 3-7 Willingham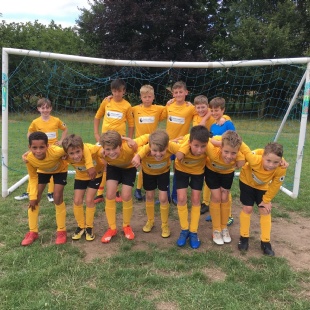 Willingham won entertaining match against Fenstanton
On Monday afternoon, 13 boys from Willingham travelled to Fenstanton for the last football and sporting fixture of the academic year. This has been quite a year for sport at Willingham with lots of events and fixtures taking place so we squeezed in one more match.
When these two teams last met, Fenstanton came out victorious, whereas Willingham won the first match between these two sides..so this was almost like the decider!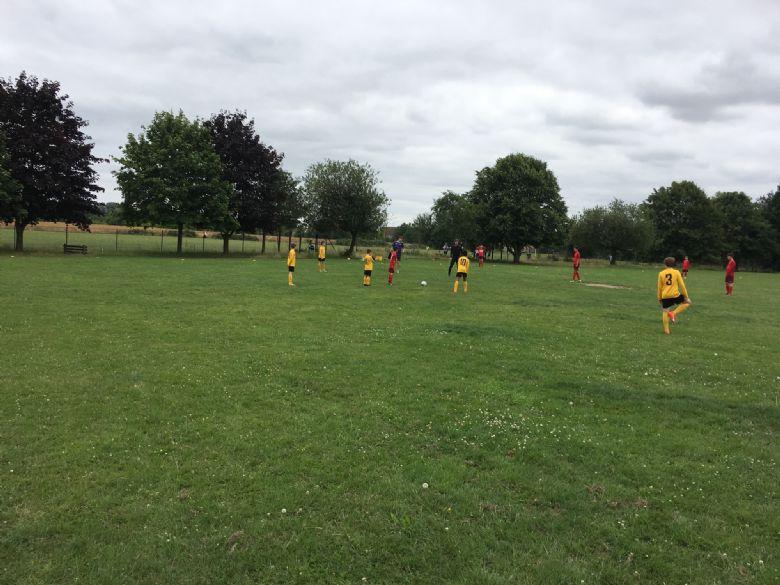 The game got off to a cagey start with lots of battles in the middle of the pitch and not much was happening going forward for either side.
After 10 mins Willingham made their first group of substitutions and the impact was immediate. Charlie received the ball in the box and had a shot well saved before scoring the rebound, 1-0!
Charlie doubled Willingham's lead soon after with another well worked goal, 2-0.
Charlie's afternoon got better when he set up the third. Some good recovery play from Elliot set Charlie away on the left who crossed it in for Ben to tap home, 3-0 at half time to the visitors.
Willingham made more changes at the break but came out in the second half quite slow to Fenstanton's quick striker. A long ball was quickly pounced on by the striker who gave Alistair in goal no chance, 3-1. The pacey striker was put through two more times but Alistair read the situation well and cleared his lines to keep the score at 3-1.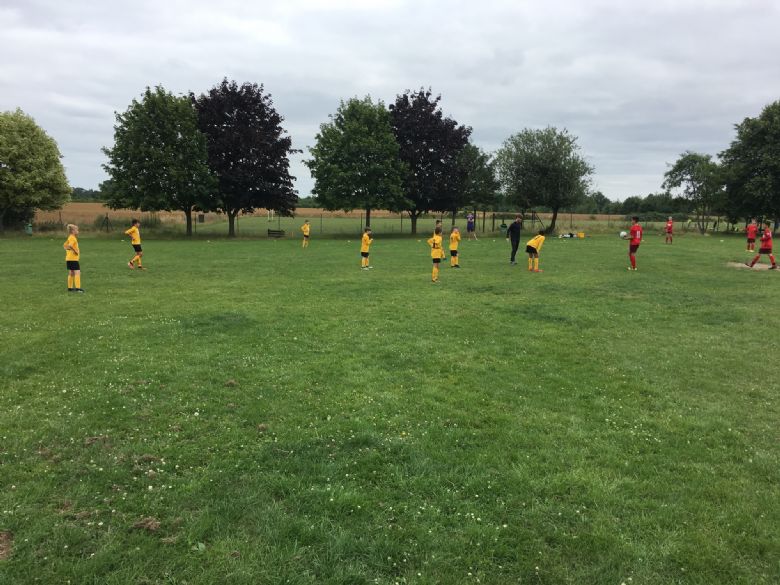 Fenstanton knew that they were getting in behind the Willingham back line with their quick striker and that lead to their 2nd and third goal. Fenstanton were now level after being three goals behind, 3-3..!
Willingham made their final sets of substitutions and the fresh set of legs helped Willingham regain the lead. Harry picked up the ball on the left hand side and hit a worldie shot into the far corner, 4-3!
Some good work from Ben resulted into an unfortunate own goal giving Willingham some breathing space, 5-3!
Elliot scored another for Willingham before a beautfiul team goal for the last giving Charlie a well deserved hat trick! 7-3!
It was an absolute pleasure to have the children one last time for their final fixture and its been a blast having the children represent the school in sporting events this year. Well done to all the children and i hope they have enjoyed all the sporting opportunities!