Year 3/4 Orienteering Event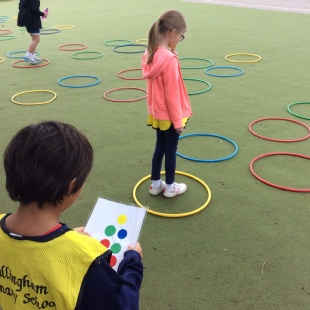 Twelve year 3/4 children from Willingham took part in an Orienteering Event at Cottenham Primary!
On Thursday, 12 children from Willingham Primary School took part in an Orienteering Event. This is the second year in a row that Willingham have entered the event and it was a fantastic learning experience for all the children.
First things first when you arrive to an event at this time of day...LUNCH!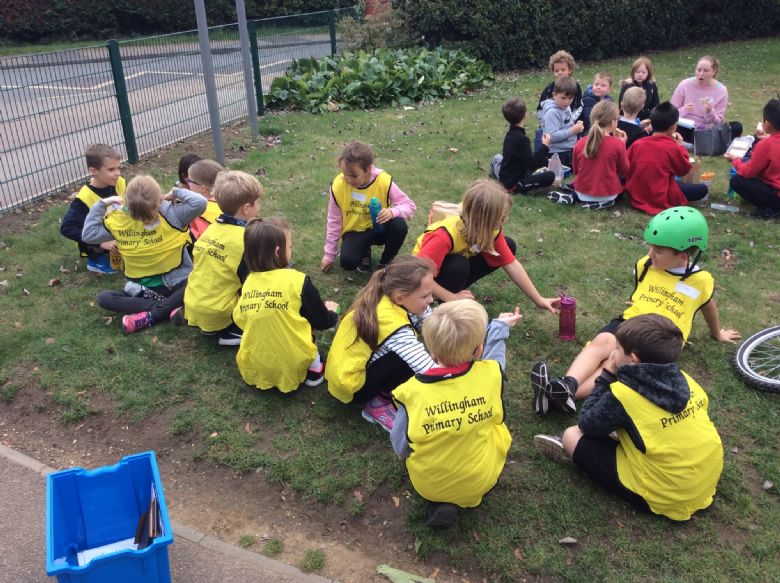 The children were split into groups of 4 and took part in four different activities across the afternoon.
Netball Numbers:
This was an activity where the children had a map of some cones and they had to follow to map and visit each cone on their route to find a number on the cone. These added up to a number and the children had to try and find each cone and add up the numbers to get the right answer.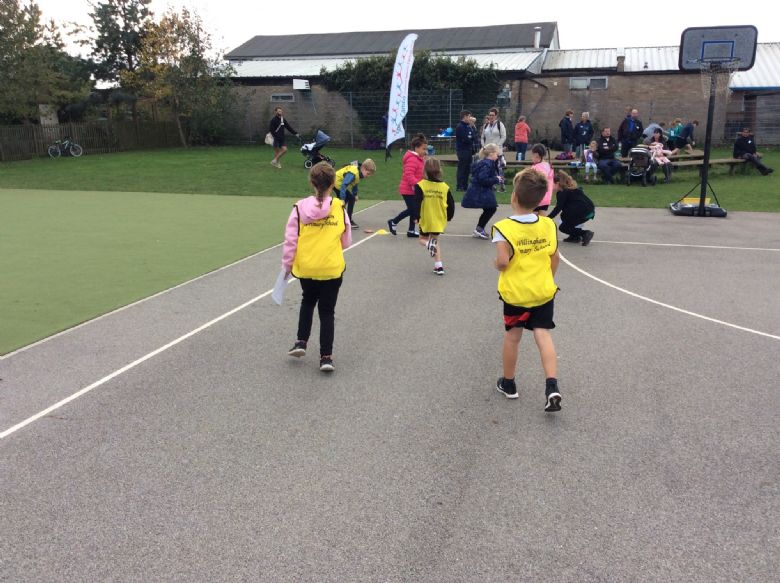 Team Score:
This was the biggest challenge of the afternoon as the children had to travel around the whole outside area of the school to find the correct symbols on their map. The team that found all of the symbols first, won!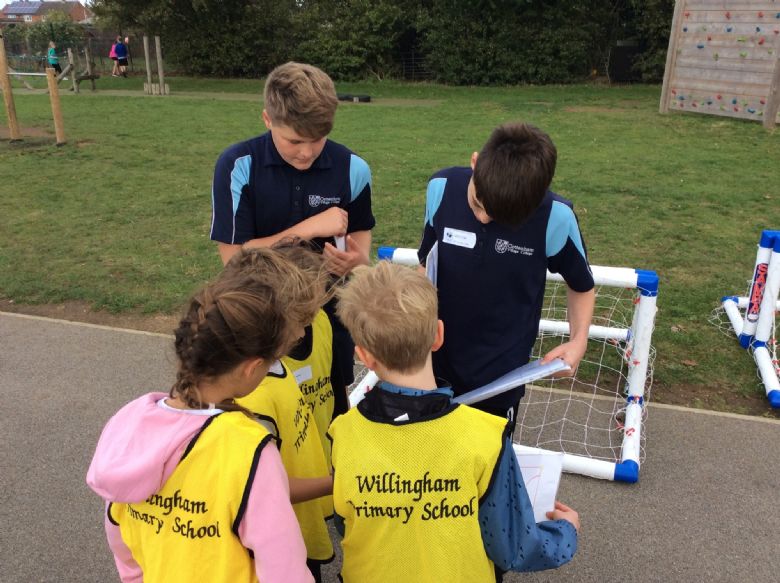 School Game Challenge:
This field based activity consisted of the children running up to a set of scattered cones and finding the symbols on their map. They took it in turns to try and find each of the symbols, once they had found them all, they were finished.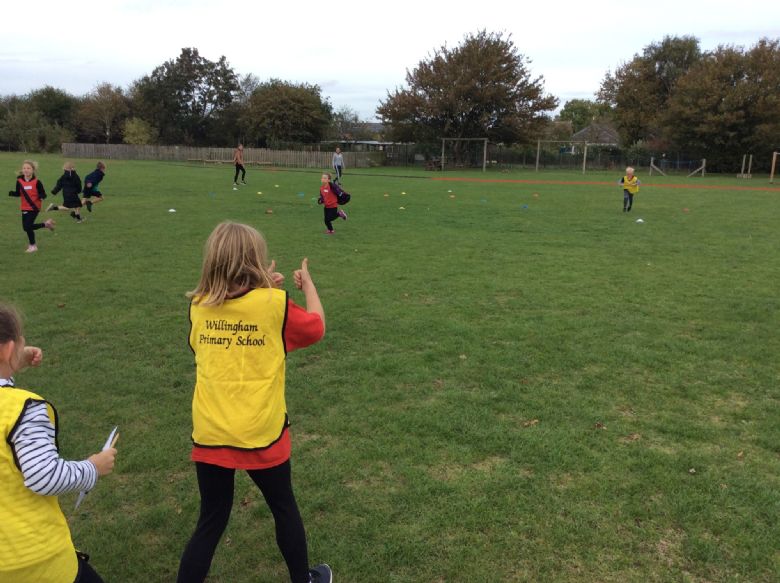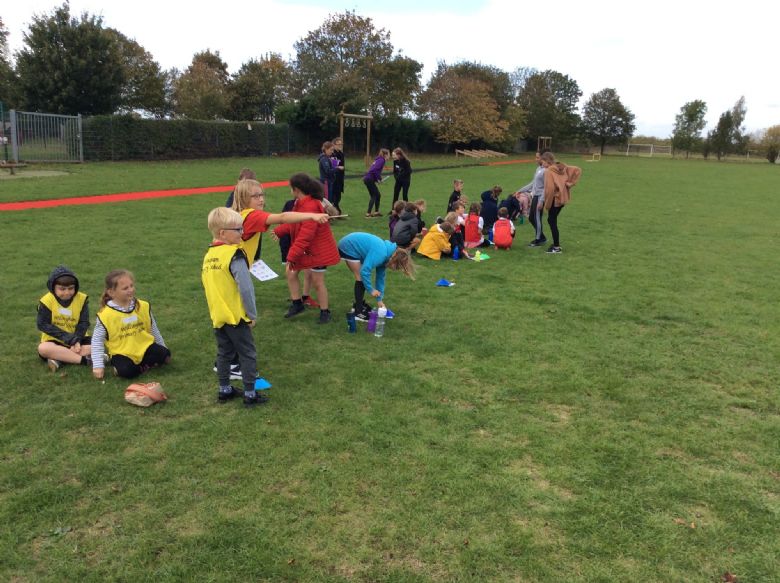 Vortex:
This activity consisted of the children following instructions from their team members to follow the correct route. It was important to listen to the instructions to know where they had to go!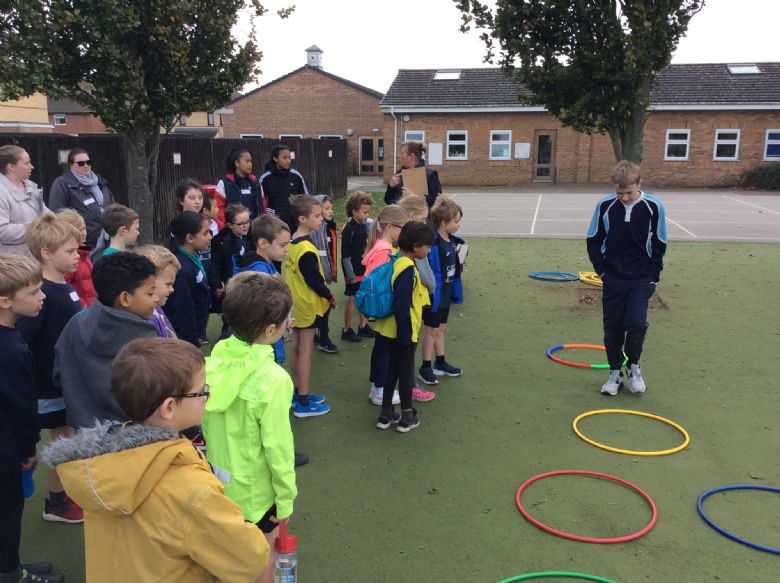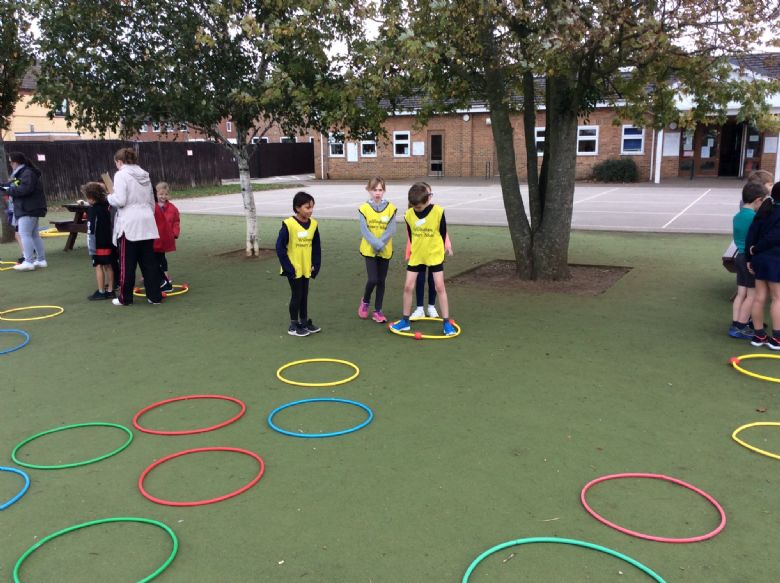 All the children did fantastically well and they all sat round waiting to find out the final results...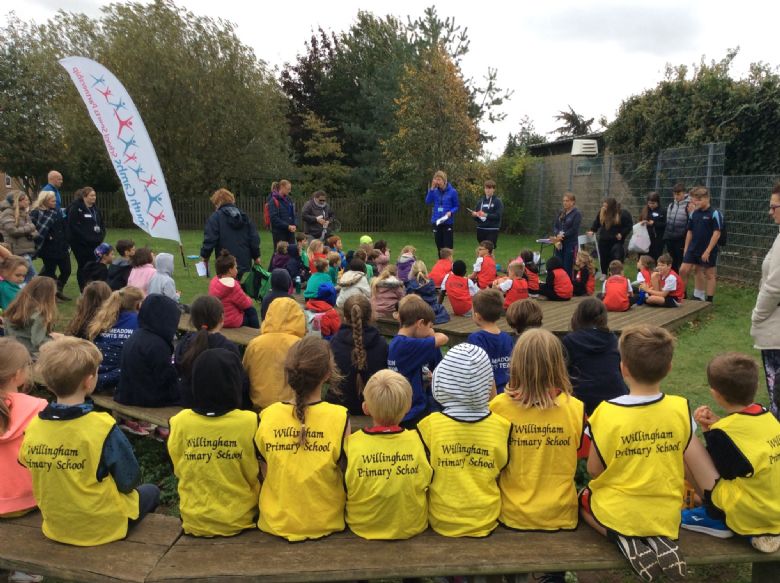 There weren't any medals for finishing first in any of the activities but the children were mentioned if they did anything in particular that impressed the leaders.
The 'Spirit Of The Games Award' were being announced and for 'Passion', 'Determination' and 'Hard Work' one of the teams from Willingham were called up!!!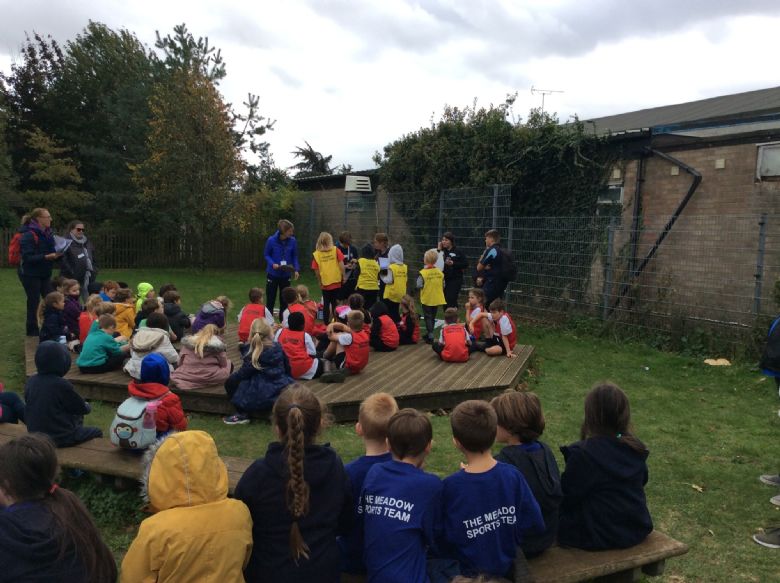 Jayden, Isla, Elliot and Amber won the Spirit Of The Games! This is a fantastic achievement for the children and considering this was the first ever competitive for three of those children, this was amazing!
All the children should be very proud of how well they did during the afternoon and we hope they took away lots of Orienteering knowledge from the activities they took part in.