Willingham 1-1 Milton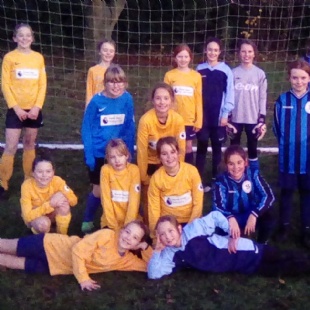 Willingham drew with Milton then had a penalty shoot out!
On Monday afternoon, Willingham Primary School hosted a girls football tournament...however, due to a school pulling out and a number of children being unwell, it was changed to a mixed friendly with Milton.
This was a 9 a side game with 4 of the Milton players jumping ship and coming over to play for the Willingham team.
The game got off to a slow start due to the players getting used to the changes that were made to the teams just before kick off.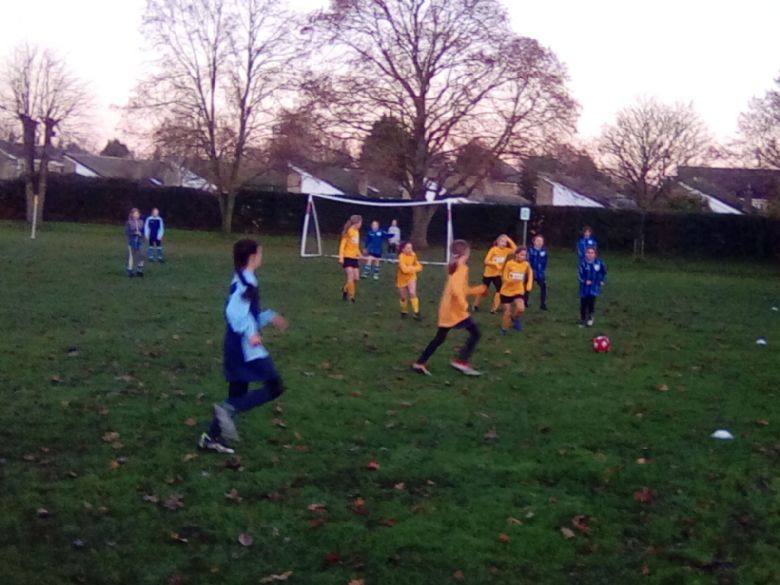 As half time approached, neither team had managed to find a way through to have a proper attempt at goal due to both sides cancelling each other out with their good solid defensive work.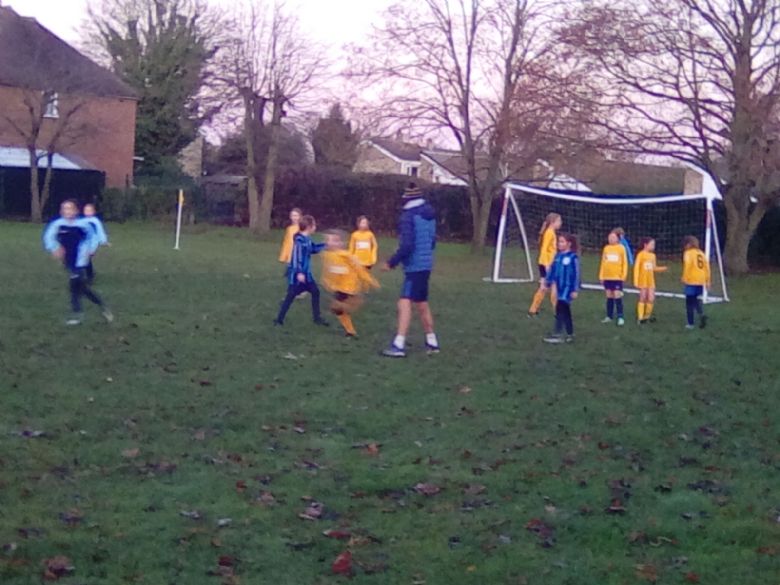 The second half started and Milton were definitely the strongest team with lots of good attacking play down the middle and from the wide areas. Rachel was forced into making 4 or 5 wonderful saves, keeping the score at 0-0.
Willingham had a rare attack and managed to find a bit of space in the Milton box and BANG, it was 1-0 to Willingham! This was completely against the run of play, a brilliant moment for the team in yellow.
Milton responded brilliantly and pegged Willingham back almost immediately. Milton's tricky winger made a great run and had a lucky deflection in the area to allow some space for her to blast it past Rachel, 1-1.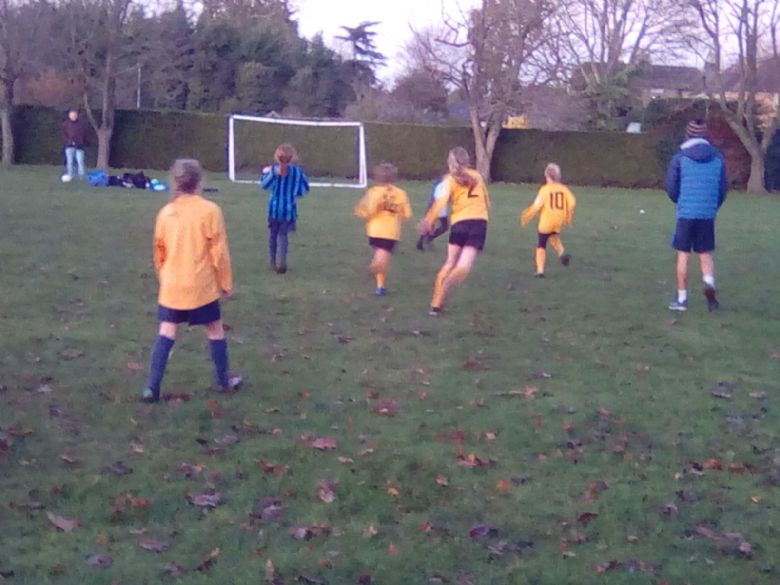 The game came to an end and the score finished 1-1...but the fun wasn't over, the children wanted more...penalties!!
Every child took a penalty, even the goalkeepers..!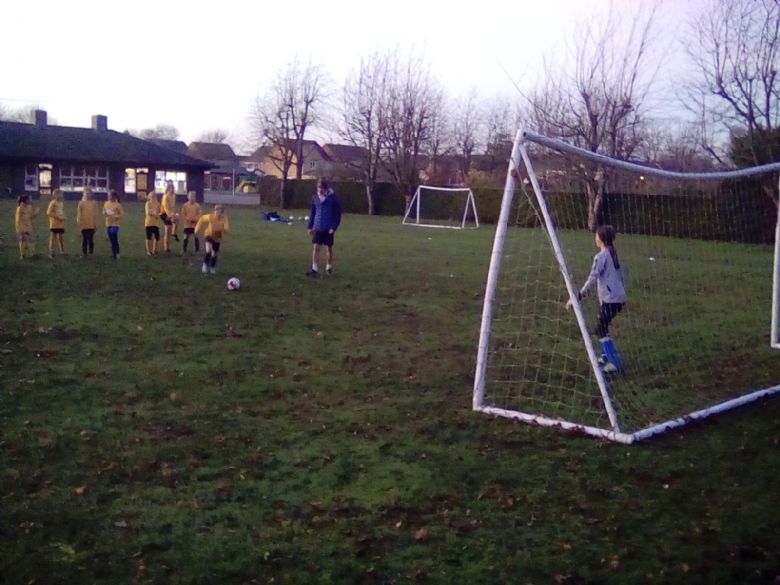 It was a great end to the game and the enjoyment from all the children was plain to see!
Thank you so much to Milton for making the effort to come over on a freezing cold December afternoon and giving the girls an opportunity and experience that they'll hopefully remember for a very long time.
We look forward to hosting Milton again in the future!