Honeypot Children Receive a Letter From The Queen!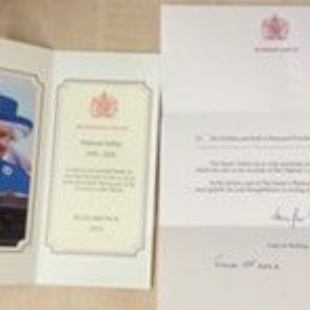 Last week, the children in Honeypot, received a thankyou card from the Queen, thanking them for their birthday card that they sent her. The Honeypot children worked very hard, putting together a card for her celebrations and discussing her birthday and the jubilee. The children have enjoyed learning different things about her Majesty and joining in the celebrations, so they were very excited to receive a card and a letter back from the Queen and her Lady-in-waiting.
Please enter some content for your news story here.